Less than a year after its initial beta release in India, YouTube Shorts (still in beta) has literally taken the mobile video world by storm, now available in 26 countries through the YouTube mobile app for iOS and Android. So, what are the basics of YouTube Shorts, how do you download the feature, and how do you upload your own short videos? This guide tells you everything you need to know about YouTube Shorts.
What is YouTube Shorts and How to Download It?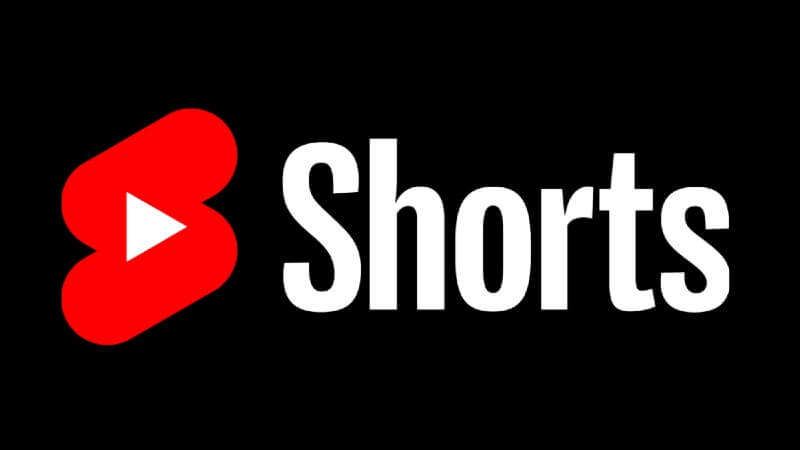 Essentially a short-form video platform from Google, YouTube Shorts allows users to upload videos of up to 60 seconds. Considering the popularity of short-form videos and the reach of YouTube across the world, this is a smart move by Google to monetize a new form of video consumption.
YouTube Shorts is not a separate application. It is a new feature that's been built into the YouTube mobile app and comes with a camera interface of its own that's very similar to what's available on TikTok and other popular social media platforms.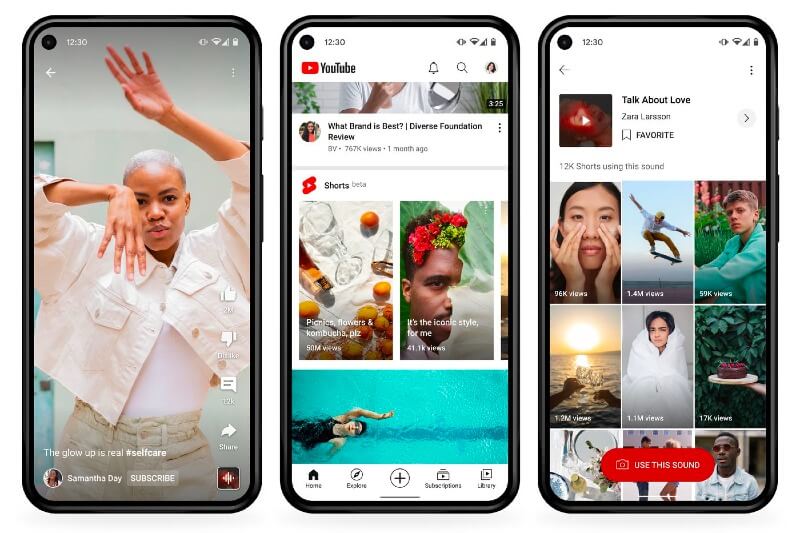 YouTube Shorts can be found on a 'Shorts shelf' on the YouTube main page as well as the home page of the app. It is also featured on regular YouTube channels of users who sign up for this program. Google recommends adding the #shorts title or description to help it get discovered.
If you don't already have the YouTube mobile app, you can download the latest version from the Play Store or App Store, depending on which OS your mobile runs on.
YouTube Shorts Features and Requirments
As mentioned, the video needs to be no more than 60 seconds long but typically up to 15 seconds. You can record it directly from your smartphone camera using the camera feature in YouTube Shorts, and the videos are displayed in a vertical format similar to IGTV before Instagram started allowing horizontal videos.
Key Features of YouTube Shorts and Mandatory Requirements
Short-form videos only

Record using the camera feature in YouTube Shorts

Option to capture multiple clips

Timer for auto-start and auto-stop recording

Creators make money from the $100 million YouTube Shorts Fund

Text and music can be added

Video speed can be controlled to speed up or slow down the recording

Default clip recording time is 15 seconds, which can be extended up to 60 seconds

Available in specific countries and regions - currently in beta
Other than that, there are no major restrictions for users to start creating and uploading their own YouTube Shorts and hopefully have them go viral. Even non-beta users are allowed to create Shorts videos, and Google says that the hashtag helps its recommendation engine find and serve videos so have greater reach.
How to Use YouTube Shorts
YouTube Shorts beta is essentially available to anyone who has downloaded the latest version of the YouTube app. There's no separate app for this, so all you need to do is update the app to the latest version and start recording your YouTube Shorts for upload. And don't worry if you're not officially in the beta program. As long as you're part of the YouTube Partner Program, you are eligible to earn money based on viewer engagement for your Shorts videos.
So let's dive into the process of how to create a YouTube Video Short.
How to Record a YouTube Short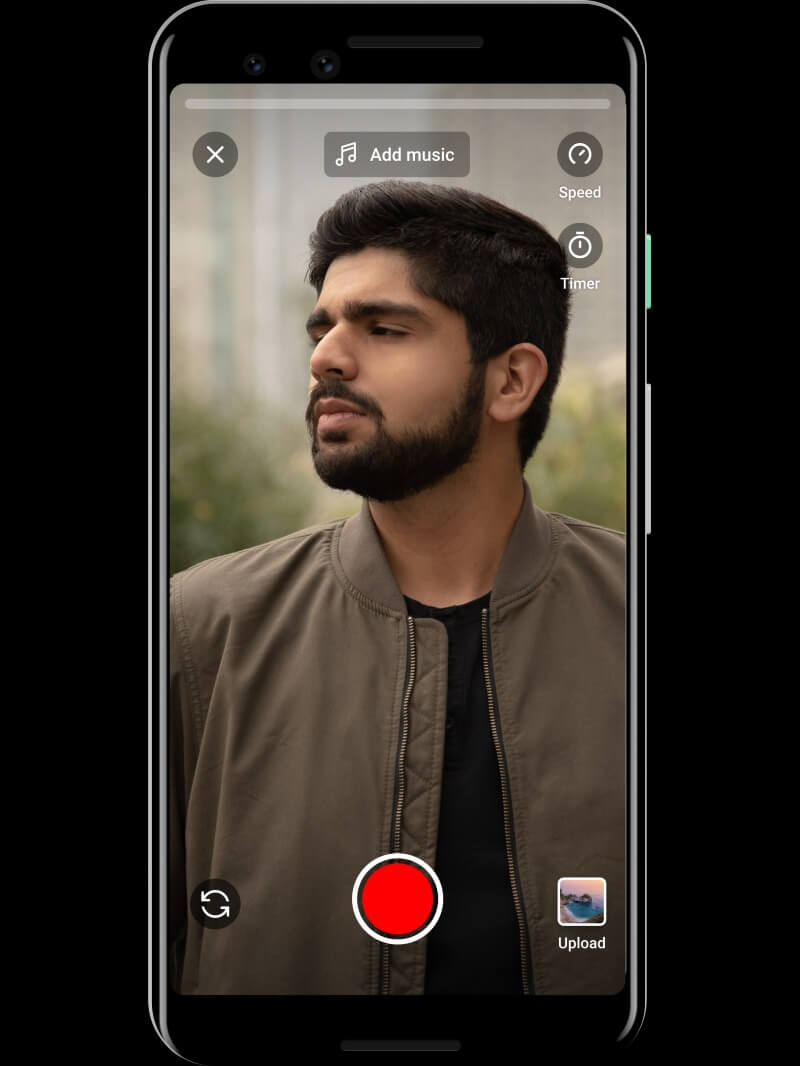 Step 1: Open the YouTube app on your mobile and update to the latest version. Relaunch it.
Step 2: Sign in to your regular YouTube account.
Step 3: Tap + and then the camera icon (Create a Shortbeta).
Step 4: Leave the default option of 15 seconds (audio is limited to 15 seconds so you can record multiple clips instead of a longer one) or tap the number 15 above the Record button to extend it up to 60 seconds.
Step 5: Record your video by tapping and holding the record button or tapping it once to start and once to stop.
Step 6: Tap the Done button to see a preview of your video. You can undo and redo a clip as well.
How to Upload a Shorts Video
Once you've shot the video, you can upload it directly or do the following.
Step 1: Enhance the video with filters or change the speed to play it in fast or slow motion.
Step 2: You can tap the music symbol on the video editing page to add audio as well. In fact, you can even use audio from another Shorts video as a starting point to create your own video. For this, tap the + in the other Shorts video and then select the Use This Sound camera icon to start creating your own Short.
Step 3: When you're done, tap Next and then add the title, description, and other details. Don't forget to add the #Shorts hashtag, especially if you're not in the beta program.
Step 4: Tap Upload and it's gone live!
Also Read:
Get More Views on Youtube Shorts >>
Youtube Shorts Not Showing Fixed >>
Frequently Asked Questions
1. How to Get Paid in YouTube Shorts?
Unlike conventional YouTube videos, monetization from ads doesn't go to creators. Instead, Google has set up a YouTube Shorts fund of $100 million for payouts. The amount a creator receives is based on the amount of user engagement that their YouTube Shorts garner in the form of view count and total view duration.
2. Can I Upload My TikTok Videos in YouTube shorts?
Yes, you can upload your TikTok videos in YouTube Shorts. However, you have to be wary of using copyright music because you'll need to get separate clearance for uploading it to YouTube. In YouTube Shorts, music sampled from another user's Short is always attributed to the original copyright holder. It's better to remove the audio from your TikTok video and then use audio from YouTube's collection or from another Short for your own video.
3. Can YouTube Shorts be Monetized?
Yes, but monetization is currently only available in the form of money from the YouTube Shorts fund created for this purpose. In the meantime, YouTube is testing out ads for short-form videos and looking at other options for long-term monetization that they will likely roll out once YouTube Shorts is out of beta.
The Best Video Editor for YouTube Shorts - iMyFone Filme
iMyFone Filme is a robust desktop video editor available for Windows and Mac computers. It is much better than a mobile video editor because it comes with more functions, it's easy to use, and you also get a full collection of royalty-free music that you can safely add to any video intended for YouTube Shorts. You can also add text, filters, and transitions between clips to make your Shorts look beautiful and attractive. In addition, there are tools to crop the video, trim down longer videos, and even add pan and zoom effects to make your video more dynamic.
Watch this video to learn how to edit video using iMyFone Filme:
Here's a quick rundown of iMyFone Filme's features:
Timeline editing - It's easier to edit a video clip, add effects, add text, and even add music when you have access to timeline editing. Everything is clearly marked on its own track and each track can be edited individually and then exported together.

Extensive editing tools - crop, trim, change speed, split, pan, zoom, adjust color/contrast/brightness, offset video, rotate, etc.

Easy media imports - You can import video clips, images, etc. directly from your smartphone to your PC or Mac using wired and wireless methods from within iMyFone Filme.

Tons of effects - Filters, effects, text, transitions, music, sound effects - everything you need is accessible right from within the software, and you won't have to worry about the application being bulky because it doesn't come with the content. You'll need to pick the content and download it, making the platform itself very responsive and resource-light.

Fast Video Mode - This amazing feature allows users to create videos instantly from existing clips, photos, and other media. Choose a theme, select the content, reorder it, and instantly create a video slideshow for export.

Extensive file formats supported - Import and export videos, audio files, images, and photos in numerous file types. Filme supports one of the largest file format options for a video editing tool.
Most of all, iMyFone Filme is very easy for beginners to use, which is why it is the best tool to edit your videos and prepare them for YouTube Shorts. The software is highly intuitive and you can immerse yourself in full-fledged video editing in a matter of minutes.