Nowadays, one of the most trending apps in the market available for entertainment is TikTok. Somehow, it is ranking among the popular platforms for earning money online by creating short videos.
Here the question arises, how can you earn by making short videos? So the answer is influencers are hired for marketing the brand products, and they earn money. Let's dive into the guide on how to make money on TikTok.
Part 1. Does TikTok pay Money?
Yes! TikTok pays the influencers money.  According to recent research, TikTok has created a 'Creator Fund' of $200 million for supporting the content creators of this renowned platform. According to this fund, those who are engaged in content creation will be able to receive an amount monthly.
But there were no specific details mentioned that how many followers one needs to make himself/herself eligible for this money. The users can apply for this fund by creating a pro/creator account. According to the TikTok owner, they will distribute the $200 million to applicants over the next year.
This funding will cross over $1 billion in the next three years. The global revenue of the company last year was between $200—$300 million. Content creators are receiving $0.02—$0.04 1,000 views. Overall, TikTok pays you, but it will ultimately be a wrong decision to quit your daytime job for this activity.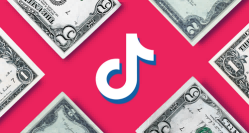 Part 2. 5 Best Ways to Monetize Your TikTok
One can earn money online with TikTok by monetizing their videos. You can apply for monetization of videos using the following:
Audio Sponsorships 
As TikTok is for making short videos, it emphasizes audio. The videos that went viral on this platform are mostly due to the music and songs in the videos' background. Once the video gets viral, artists try to copy that audio and make videos.
Product Sales 
For monetizing your videos directly, you can also rely on the brand's advertisements; by agreeing to TikTok's partnership, you can sell products to their audience. With the integration, TikTok creators can customize a design for 180 different products. The content creators add a link in their bio of the merchandise or their website from where they can purchase them.
Brand Promotion
Creators may also use their videos for advertising the businesses in the market by selling the products. If you do not know how to interact or start with this branding thing, approach brands, and companies directly.
Get Paid by TikTok
TikTok is willing to help the most significant contributors in content creation and make money from the website. Despite this goal, a $200 million fund scheme has been launched, hoping to expand to $1 billion by 2023. Via this scheme, TikTok would pay directly to the content creators.
Convert Gifts to Diamonds
Another way to earn through TikTok is to host live streams in which the fans send them gifts. These gifts are bought from the virtual coins from this platform. The TikTokers convert these gifts into "diamonds" that the users can withdraw in the form of cash afterward. For purchasing these coins, the age compulsion is 18 years old.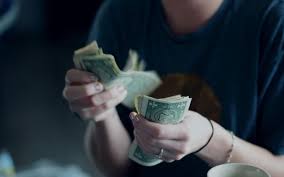 Part 3. How many followers do you need to monetize TikTok?
One can earn up to 2 to 3 cents per 1,000 views.  So, one must have more than one million views on the video for winning 30 euros. You are lucky enough if your video gets viral, and this is the only way you can earn views with the initial hashtag challenge.
In September, the company launched the TikTok Creators Fund, for which a fund of EUR 60 million has been allocated to thousands of creators across Europe. This money is distributed among the TikTokers as a reward for their talent and creativity.
For participating, you must be 18 years older and must have more than 10,000 fans. As for the views on your videos, there must be a consistent range of 10,000 views in the last 30 days on your TikTok videos.
Part 4. How to get more followers on TikTok to earn money?
It will be best if you have a strong presence of TikTok to take full advantage of TikTok. The more audience is on your videos, the more chances you own for brand recognition. You need real followers on TikTok who will engage with your brand and ultimately buy your services and products.
Follow the Latest TikTok Trends
TikTok is designed for patterns. From challenges to dance posts, there's still something different on the website., Participate in the latest TikTok trends if you're interested in growing your TikTok followers. Participating in the latest trends can increase the chances for users of TikTok to find your videos.
If you're lucky, the video may be viral. You will get thousands of followers with a single viral video. When creating a video, make sure your video is ahead of the crowd. Create videos that appeal to people's interests. Be friendly, be imaginative. This is undoubtedly going to help you get more fans.
Selection of Right Hashtags
Rather like all other well-known social media platforms, adding hashtags in the captions of your video or post will offer assistance in increasing your video's discoverability. Including hashtags in your caption will add up your video's chances of appearing up on your page.
It's best to go with the hashtags that are specifically related to your content. Common hashtags make it troublesome for your recordings to include at the beat of the for you page. More particular hashtags related to your content will make it less demanding for clients to discover your videos.
Part 5. How to make eye-catching videos on TikTok?
TikTok is integrated with the video-sharing and video creation function. It's effortless to create a TikTok video.

Click the "+" tab. If it's your first time recording, you need to let TikTok access your camera and recorder.

Set the timer, volume, beauty effects, filters, effects, long-press the red button to start shooting.

Choose a piece of music to level up your film.

Once the video is over, click the red check to go to the edit list.

Go to the top right; you can pick another music, change the volume, and cut the track.

Set a video frame as a cover and apply other special effects by the two buttons on the bottom left corner.
1. Use TikTok's Built-in Video Editing Tools
You can easily change your videos by using TikTok effects. With the green screen, you can teleport yourself quickly to any location, can change your hair color, and even make yourself look like an alien, and many more.
Visual
After making a video, you can use this effect to adjust the clip's look and sound. You may use this effect to add stars, rain, or bubbles to your videos, for example.
Sticker
This effect can be used to apply stickers to your videos. Note that only one sticker effect can be added at one time. You can use this effect to change the look and feel of the video after recording. For example, you can use this effect to add stars, rain, or bubbles to your videos.
Time
You may use this to produce time-warp effects. This influence helps you to undo, replay, or slow down your videos.
TikTok filters only change the feel and color of your images. But with the effects, you can apply stuff to your videos as well. Here are some of the TikTok filters that you can try out.
Portrait F3
This filter will lighten your video. It lets the dark parts of your video seem brighter. If you want to make your video looks warm and improve the contrast, check out Portrait F3. The filter will also add a bluish tint to your video.
Portrait S5
If you're going to make your video look serious, Portrait S5 is the way to go. You can add more contrasts, saturation, and shadows to your videos with this filter. This filter will bring a dramatic impact to your footage.
Vibe V1
Vibe V1 is famous for its vintage, carbon-y style, which is perfect for making your videos look dark. If you are willing to make a video resembling a movie from the 1900s, check out Vibe V1.
2. Use TikTok Editing Tool to Create Stunning TikTok Video (Desktop & Mobile Phone)
Tool 1: InShot Video Editor for Mobile Phones
In case you're searching for a video altering app that empowers you to make videos and share them on TikTok or any other social media platform, InShot is one of your best choices for you in this case. You can perform all of the fundamental video editing trends with this app on iOS and Android gadgets.
You can effortlessly cut or trim a video clip, modify its playback speed or combine numerous recordings. Moreover, the app lets you select from a wide range of visual and sound impacts and permits you to change your music. However, it doesn't have a built-in library of royalty-free melodies.
Features:
Exceptional social media sharing capabilities

Versatility in video editing tools

Outstanding video and audio syncing process
Tool 2: iMyFone Filme – For Desktop
iMyFone Filme is a versatile desktop software application that allows you to edit your TikTok videos entirely. Beginners should make entertaining TikTok videos without getting any expertise with video editing.
Key Functions:

Filme provides all forms of simple to advanced video editing features, including trimming, speed adjustment, effects, image-in-picture, text, and transitions.

There is a wide range of text, fonts, effects, speed choices, and transitions available.

It has a separate fast video mode that can easily make short slideshows.

You can add different audio clips and blend them to create something unique.
Steps to Edit TikTok Videos Using Filme
Step 1: Launch Filme. Go to Files > New Project and choose the aspect ratio. Click Import Files. Open the video that you need to edit. Drag the timeline video. If you want to crop, cut, or break a file, you can do it quickly. You can see the options above the timeline in the toolbar.
Step 2: Shift the mouse to the end of the video in the timeline for trimming. The mouse changes the horizontal arrow. Click and hang on. Move the cursor to trim your video. To change the speed, click on the speedometer icon, pick the correct speed, and click OK.
Step 3: Click on the crop button if you want to crop the video. Select the place you want to see in the video and press OK. Double click on the timeline video. You'll see various editing choices on the right side of the page. Here, you can scale the video, adjust the brightness, contrast, offset, and do whatever you want.
Step 4: Click OK. To add text, animations, effects, and audio, pick the appropriate text from the toolbar at the top of the window. You can drag your text, impact, audio, or something else to the timeline. When you're done, go to the Export menu and press the Export Video button.
Video tutorial to better learn Filme:
3. Know the TikTok Algorithm to Create Viral Videos
Create short, 15-second long videos
TikTok lets you make 15- and 60-second long recordings. Be that as it may, you're more likely to urge your group of onlookers to observe bite-sized locks in recordings for longer (or, fingers crossed, in full) than miniature long ones. Typically, this boosts your video completion rate, the most grounded TikTok calculation ranking factor.
Pointlessly long intros are a buzzkill. So, present a snare into your video within three seconds so viewers don't yawn and scroll past it. One great way to trim the cushion in your opening is to cut out the starting segment of each intro you shoot until you get the snare right. Work on your video's introduction.
TikTok beats tweets to write short captions. The captions must be persuasive despite having a cap of 150 characters (including any hashtags you add). This will inspire your viewers to watch your clip up until the end.
High-quality Well-Edited Videos
Keep in mind video completion is the title of the ranking factor on TikTok. And excellent video quality guarantees more video views. TikTok is additionally the arrangement that rewards excellent editing skills. So, make the foremost of TikTok's video altering highlights counting accessible channels, stickers, impacts, formats, and other editing on TikTok.
Post Your Videos at Right Time
While usually obvious for most social media platforms, it's especially imperative for TikTok. Dynamic users' engagement along with your substance tells the suggestion framework to thrust your video.
When something begins trending, increasingly individuals run toward it. And if you make great recordings for trending hashtags, you're likely to draw in a sizeable portion of the swarm to your content. Go on to see up trending hashtags within the Find Tab of your account to include your imaginative bend to the hashtags.