Using the power of sound to complement the visual aspect of your TikTok videos is the best way to rapidly increase your following. But the question is: how to find sounds on TikTok? More to the point, how to find popular sounds on TikTok or sounds that are trending right now? This article shows you how to find good sounds on TikTok that will help your videos go viral. Of course, there are several other factors at play here, but finding and using the right sound is one of the key elements.
Part 1. How to Find Sounds on TikTok
TikTok and TikTok Sounds in a Nutshell
Since TikTok was originally designed as a lip-syncing app, the sound library is an important part of the platform. The TikTok interface makes it easy to find the right sounds, but you have to know what you're looking for. The platform itself allows you to record videos, add audio, apply filters, stickers, etc. and then save them as drafts or post them directly to TikTok, where they will appear on other users' FYP or For You Page. You can also upload video footage from external sources, but due to potential copyright issues, you can no longer upload audio tracks. However, you can record a voice-over for your video since that won't violate any copyright laws.
The key to going viral on TikTok is, of course, the quality and the content of the video itself, but a lot has to do with how you use audio in your posts. Using unique sounds from the library will help you connect with a wider audience. That's the reason why it's important to know how to find trending sounds on TikTok, so you can integrate that into your videos and make them more appealing to your target audience.
How to Find your Favorite Sounds on TikTok
If you know what's trending on TikTok, it makes the process of choosing your audio segments that much easier. But if you don't, no worries! We'll show you what to do.
The first step is to get into the sound library. To do this, tap the + icon on the TikTok home page and then tap on Sounds, as shown in the screenshot below
Another way to find the right sounds is to go to the Discover tab to see what's hot, what's trending, what's going viral, and so on. In fact, this is a much better way to get started if you're unfamiliar with the top sounds on TikTok. Just tap +, then Discover, then type the name of a song or another search term and tap the Sounds tab to get those audio tracks.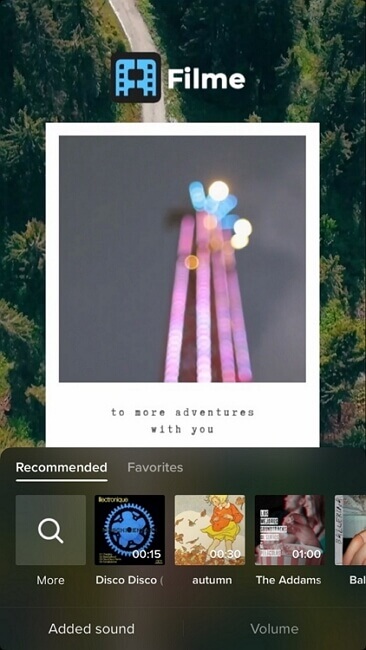 Another way to get a trending sound is from your FYP. As you scroll through posts, if something catches your eye - or your ear, actually - you can tap the TikTok-er's name and then either choose the Use This Sound option to record a video right away or tap Add to Favorites to use it later.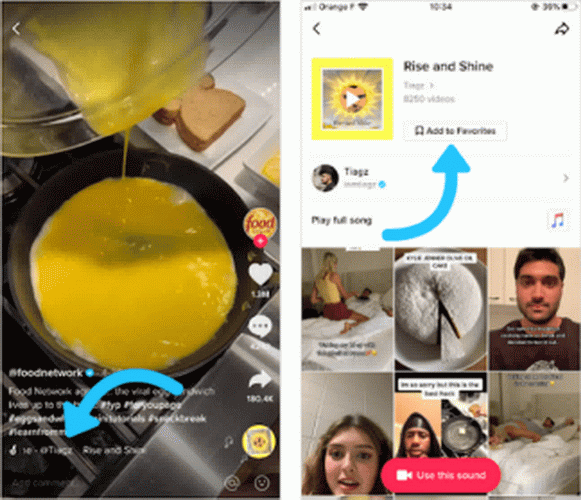 You can easily learn how to find Original Sounds on TikTok the same way. Original sounds are merely tracks record by other users rather than famous musicians.
Now that you know how to find good sounds on TikTok, let's see how to add them to your videos.
How to Add Sounds to TikTok
Step 1: On the TikTok home page, tap the + icon to initiate a new video recording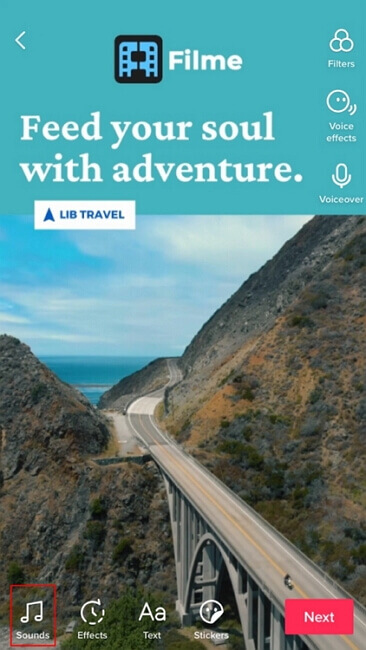 Step 2: Choose the Sounds option at the top of the screen before you begin recording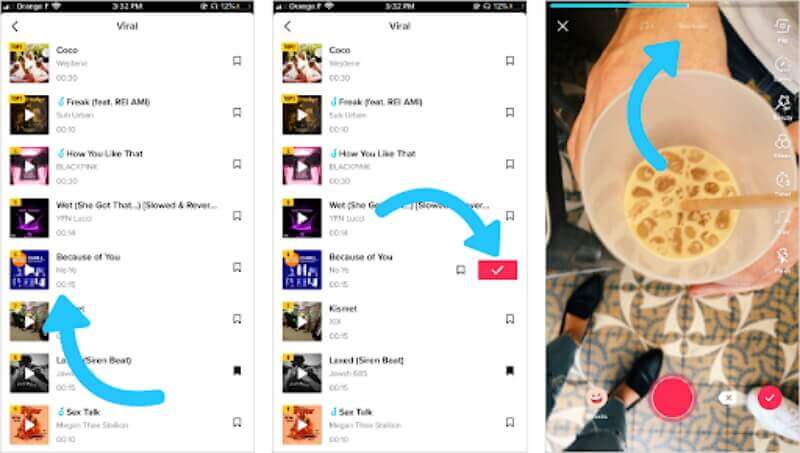 Step 3: Browse through your library of sounds and tap to select the one you want to use
Step 4: You can now record the video and the sound will play along as you record. You can edit it later on before posting.
Next, let's find out how to find TikTok sounds from a third-party repository that is also a robust video editing tool.
How to Add Sounds to a TikTok Video with iMyFone Filme
iMyFone Filme is a comprehensive desktop video editor for Windows and Mac. It comes with its own library of royalty-free music and sound effect tracks that you can use as original audio content in your TikTok videos. Additionally, you can record voice-overs using the Record function in Filme. Here are some key features of this amazing platform:
iMyFone Filme Key Features:
Fast Video Mode: Fast create videos with multiple templates of differentthemes.

Timeline editing makes it easy to clip a video to a specific duration

Multi-track video and audio editing

A comprehensive collection of audio and effect tracks to use in your TikTok videos

Record function to record voice-over tracks directly in Filme

Vast selection of filters, transitions, text, animation, and other overlays and effects

Fast Video Mode - Use images and clips to create a video slideshow with audio

New User Interface with extended assets and new features

Import videos and other media files from your phone - wired and wireless options
134524 people have Download it.
How to Add Audio to a TikTok Video in Filme
There are essentially two ways to add sound to a TikTok video, as shown in the screenshot below.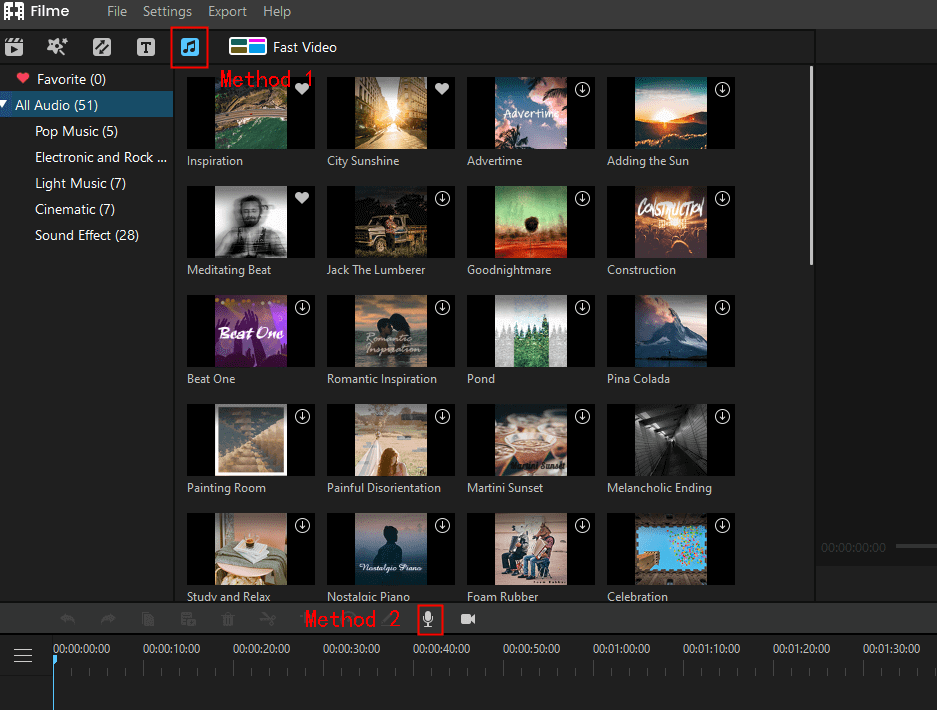 Let's take a look at both processes in detail:
Method 1: From the Audio Library
Step 1: First, import your TikTok video from your phone using the Import function. You will see options to import wirelessly or with a data cable. Choose the appropriate option and bring the video clip into Filme's Media Library.
Step 2: Next, drag the video thumbnail into the timeline section of Filme at the bottom of the software window.
Step 3: Now, click the Music icon in the top toolbar and choose the track you want to add. To add the desired track, click the + icon or right-click and choose Add or Add to New Track.
Step 4: You will now see the audio track above or below the video clip track. You can now edit either or both the tracks by selecting and right-clicking to use the timeline editor.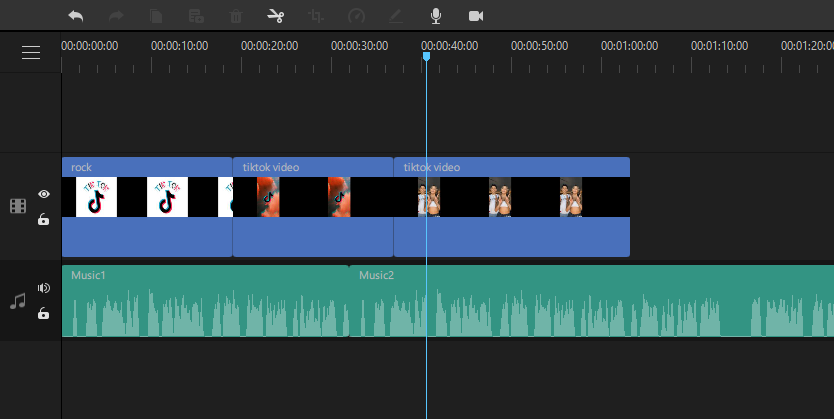 Step 5: For the audio track, you can use the trim, split, volume, fade-in, fade-out, and speed functions to make the audio unique by selecting the right section and applying the right effect.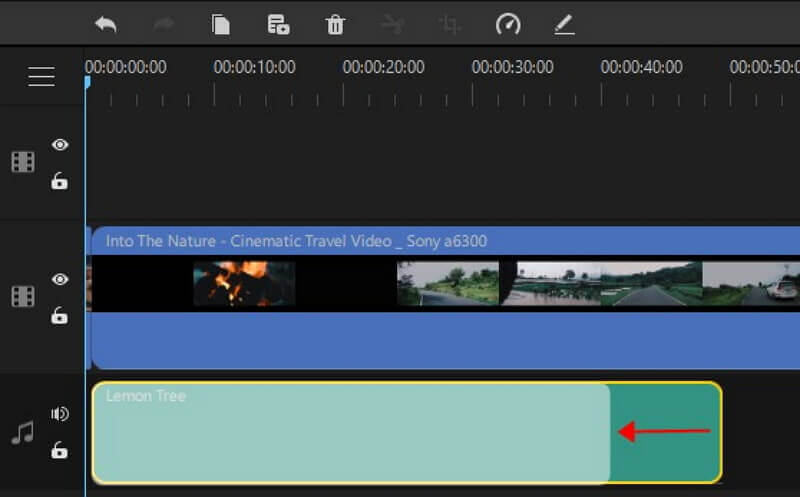 Step 6: Continue to edit the video track using the split, crop, speed, and other edit tools.
Step 7: When you're happy with the preview, use the Export button to take the output and then import it back to your phone to post on TikTok.
Method 2: Record a Voice-over Track
Step 1: In this process, import the video as shown in the above method, and pull it into the timeline section.
Step 2: To record audio, click the Mic icon, which will cause a window to pop-up. In this window, you can click the Record button to start recording the voice-over. Be sure to select the correct audio device before you start recording.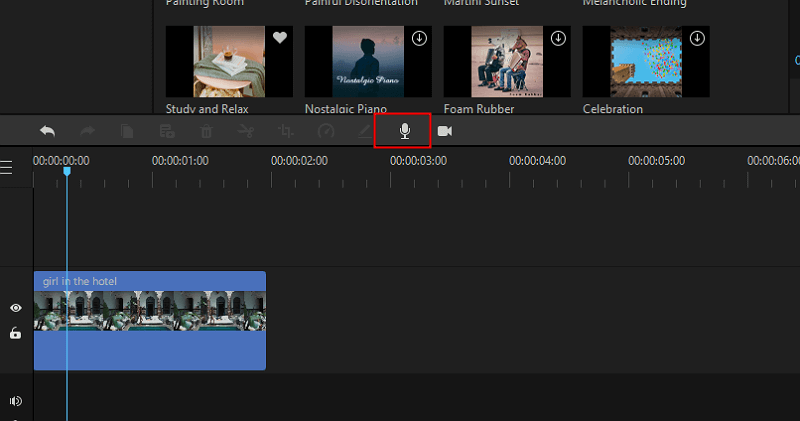 Step 3: When you finish, hit Record again to stop. The track will now be visible in the timeline. You can proceed to edit it as shown in the method above.
Using these two methods, you can easily learn how to add sounds to TikTok videos in mere minutes using the powerful tools provided by iMyFone Filme. The user-friendly platform, the easy drag-and-drop actions, and the exhaustive editing tools will allow you to create truly professional audio for your TikTok videos.
To get better audio quality for your voiceover, consider using an external mic. A PC mic is good but you can invest in some hardware and a professional XLR microphone to get even better sound. If you're serious about going viral, it's a worthwhile investment.
Part 3. Some Tips on How to Find the Best Sounds for TikTok Videos
In this section, we give you even more tips to find popular sounds for TikTok using third-party resources and tools. Here goes…
Use Siri or Google Assistant to identify a song.
If you have a song that you really like but you don't know what it's called or who the artist is, you can use the 'identify this song' voice command with Siri or GA to find out. You can go to that YouTube page and then add it to your playlist with a single tap. Later on, you can extract the audio and use it for your TikTok video
Both these apps essentially do the same thing, but the Musixmatch app even lets you search by lyrics. If you play a track on another phone and Shazam can't identify it, try Musixmatch with a few words of the lyrics and see if that works.
Check the Song Name in TikTok
Most of the time, TikTok videos will also feature the name of the song, which you can get by tapping the song icon while the video is playing.
If the song's name is not visible, you can try looking through user comments to see if someone mentions it.
If you have a subscription or a free trial of YouTube Music active on your device, you can get a lot of great ideas from there. YouTube Music is unique because it lets you use the power of Google's search engine to look for specific types of music in different ways, such as searching for 'music for action sequences' or 'music for exercising'. Based on the theme of your TikTok video, you can easily find the right tracks and record them on another device or download them to your YouTube Music account.