Interested in converting mp4 videos to mp3, but don't know how to do that? Don't worry because in this article, we will be discussing some quick yet effective techniques. Sometimes, extracting audio's from video files via free tools or software may let you compromise over quality, converting mp4 to mp3 audacity will give you best yet optimum result within seconds.
So, before deep-diving into the topic, first you need to understand a little bit about audacity, and how audacity convert mp4 to mp3 easily. Let's get started:
What is Audacity?
Audacity is an open-source audio editing software, allowing their users to both edit and record audios free of cost. This fantastic software is easily available for Linux, Mac, or Windows, making it a perfect tools for audio editors due to its unlimited editing features.
Although you can use Andacity to convert MP4 to MP3, it's still risky because of the difficulty for beginners to operate and terribly complicated. If you don't want to deal with any technical process, you may turn to iMyFone Filme, which offers a surprisingly easy solution to convert MP4 to MP3.
How to Use Audacity to Convert Mp4 to Mp3
In this section, you will learn to convert mp4 to mp3 via audacity – Below are the step by step guide:
Step # 01 – Install Required Libraries
If you're a new user then install audacity and its required libraries, such as FFmpeg because without this library, you're only allowed to convert audio files into supported audio formats, which are WAV or AIFF, and get an error while converting that "without the FFmpeg, audacity cannot open this type of file."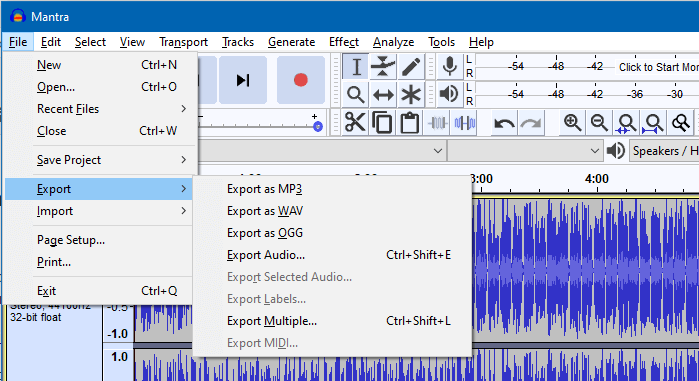 Step # 02 – Open Video File
After installing the software and libraries, simply open it, and launch mp4 video file, which you'd like to convert into mp3. Remember, if your video file has more than one audio stream (Different languages) then the software will ask to select the audio stream to export when launching audacity.
Step # 03 – Select with the Marker
If your video file has longer duration then with the marking tool, you can easily select the portion of a video which you'd like to extract its audio. At the bottom of this application, you will see a 'start and end selection' feature, allowing you to select the specific timeframe for conversion.
Step # 04 – Export Audio
After opening the video file, you need to click File – Export – Export as Mp3. Moreover, there are several other audio formats, giving you the freedom to export your audio into different formats too.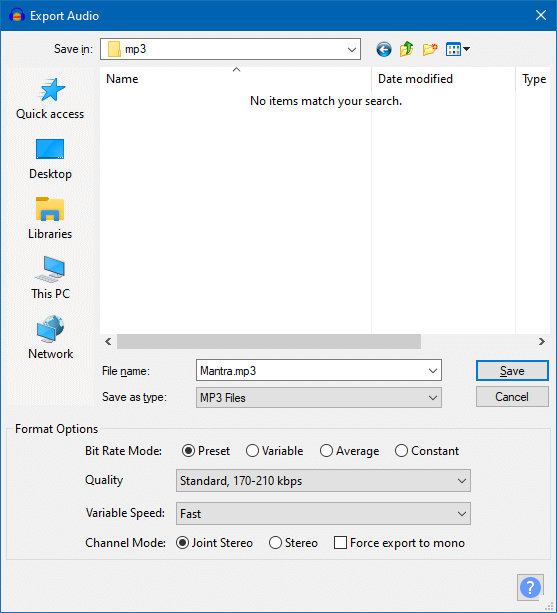 Step # 05 – Choosing Quality
Once you have clicked the export audio, a dialogue box will appear where you can choose/set quality or bitrate. Moreover, you can also change variable speed, channel mode, and output file name too.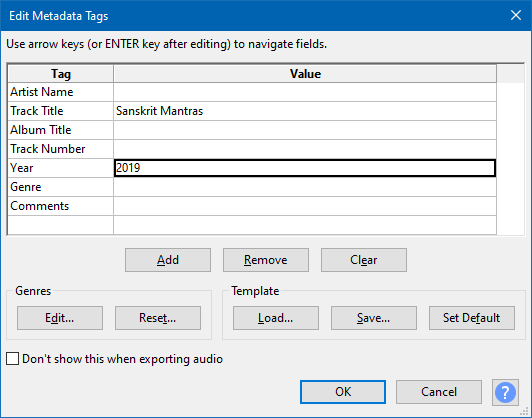 Step # 06 – Adding Metadata
After making necessary setting to export quality dialogue box, next screen will popup where you'll add metadata tags to the mp3 output file.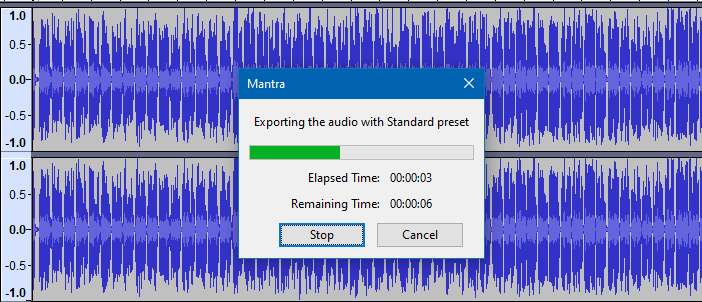 Step # 07 – Click OK
Now, you're all set to export the mp3 audio file by clicking OK, after pressing the button a conversion timeline will run, and you will the output file once it's completed.
If audacity mp4 to mp3 conversion still seems difficult to you then don't worry because we will be sharing other alternative below, allowing you to have multiple options for conversion.
Recommended Audacity Alternative to Quickly Convert Mp4 to Mp3 via iMyFone Filme
None can deny the importance of this emerging software called iMyFone Filme when it comes to video and audio editing. With its flawless video and audio editing features, you will have the freedom to convert any video mp4 file to mp3 along with several editing options in a matter of seconds. Though this is a premium software, you can still avail of its user interface by using its free trial version.
Furthermore, this software enables editing on both windows and Mac systems. Due to its best intuitive designs, templates, and themes, you can edit videos or audios to make them inspirational. Let's review some of its key features:
How to Convert Mp4 to Mp3 using iMyFone Filme
So, without wasting a time let's deep-dive into how to convert mp4 to mp3 via iMyFone Filme:
Step # 01 – Install & Open – If you're a new user then install iMyFone Filme on to your windows or Mac system, and simply open it.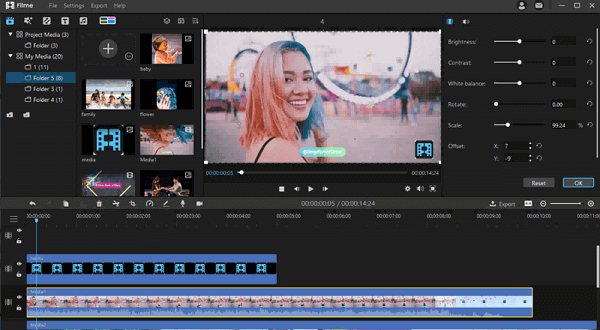 Step # 02 – Import Source Video – In this step, you will import the required video mp4 file, which you'd like to convert into audio file via drag n drop feature, or accessing its file menu file import option.
Step # 03 – Add to Timeline – Now, it's time to drag and drop the source media onto the iMyFone Filme timeline, and you're 75% done.
Step # 04 – Export Mp3 Audio – Now, click 'export' button located on the top-right corner above timeline, but if you're using a FREE version than a pop screen will appear to activate software, but you can click 'Continue Trial' – After than a setting screen will appear, where you will select an audio tab and click on 'Mp3' and click export, you're done.
Moreover, there are several other audio format options available, such as WAV, AAC, FLAC, and OGG, giving you the freedom to choose among many available formats.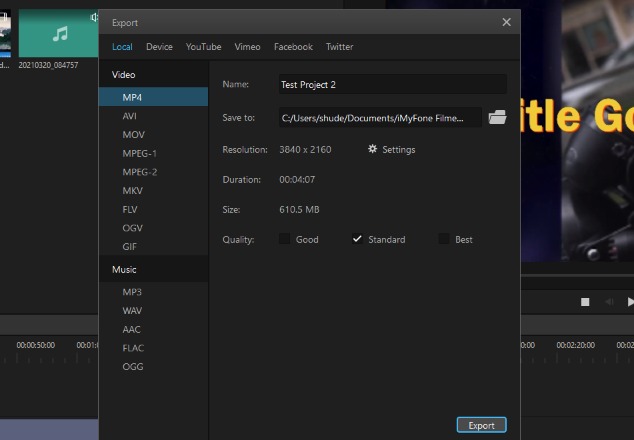 Convert Mp4 to Mp3 in Audacity FAQ's
How do I convert Mp4 to a WAV file in audacity?
While using audacity software, you will be asked to select the desired audio output while extracting the audio from an Mp4 video file. When an exporting video will pop up, you need to choose WAV format rather than Mp3 to get your file in desired audio output format.
Can you import Mp4 into audacity?
No you cannot because audacity is purely a video editing software. But with different plug-in and libraries you can import the Mp4 file just for conversion, though you cannot watch or edit videos on it.
How do I convert Mp4 to Mp3 on Windows?
Converting mp4 to mp3 on windows is quite easy because of different free tools, such as iMyFone File, which makes editing video and audio much easier. This fantastic tool allows you to convert mp4 to mp3 in a matter of seconds. All you need to import the source media, drag to its timeline, and export to your desired audio format, such as Mp3, WAV, OGG, FLAC, and else.
Does audacity work with videos?
No! Audacity is purely an audio editing software and cannot work with videos. So, for those who're looking to edit their video on audacity, they truly need to find some other video editing software.
How do I combine multiple Mp3 in audacity?
Combining multiple audio files onto audacity is quite easy, which need following steps to follow:
Import as many files as you want to combine into audacity.

After importing, check the sequence of audio files.

If the files are not in order, then simply cut the second, third, or continuous media files and paste in a respective manner. For cut and paste, you can simply access software 'Edit' option or shortcuts.

Now, after arranging the media files sequence, you can play and verify.

If everything OK then simply save to combine a sound file.