MKV is a multimedia container format that can contain audio, video, and pictures. But sometimes, the users only need the audio from the container. In such a case, they need to convert MKV to MP3.
If you also want to convert your files, you can use different tools available online. Several desktop applications and online websites can help you convert MKV to MP3 with just a click.
Let us look into different ways in which the user can convert MKV to MP3.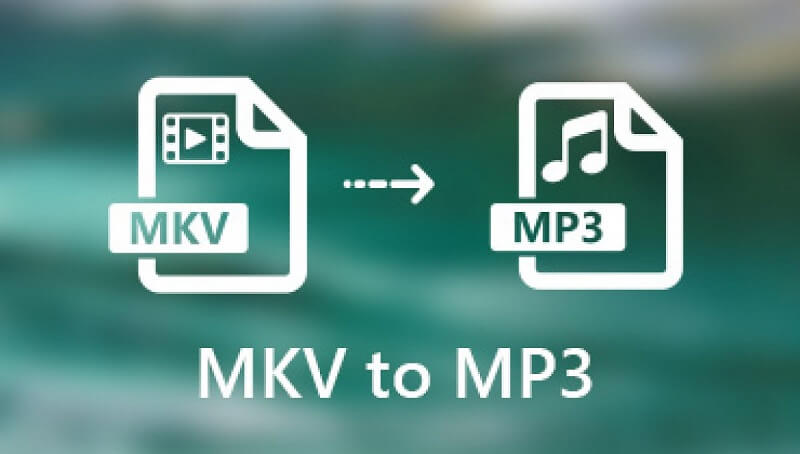 Part 1. How to Convert MKV to MP3?
The first tool that we are going to talk about is the most effective and easiest tool to convert MKV to MP3.
VoxBox is a desktop application that users can download and take advantage of its dozens of extraordinary features. It is perfect for professional use as well because you can upload multiple files and convert all of them in one go. Most importantly, the quality of the converted file is exceptional. It never disturbs or distorts the original audio and offers the best results without any hassle.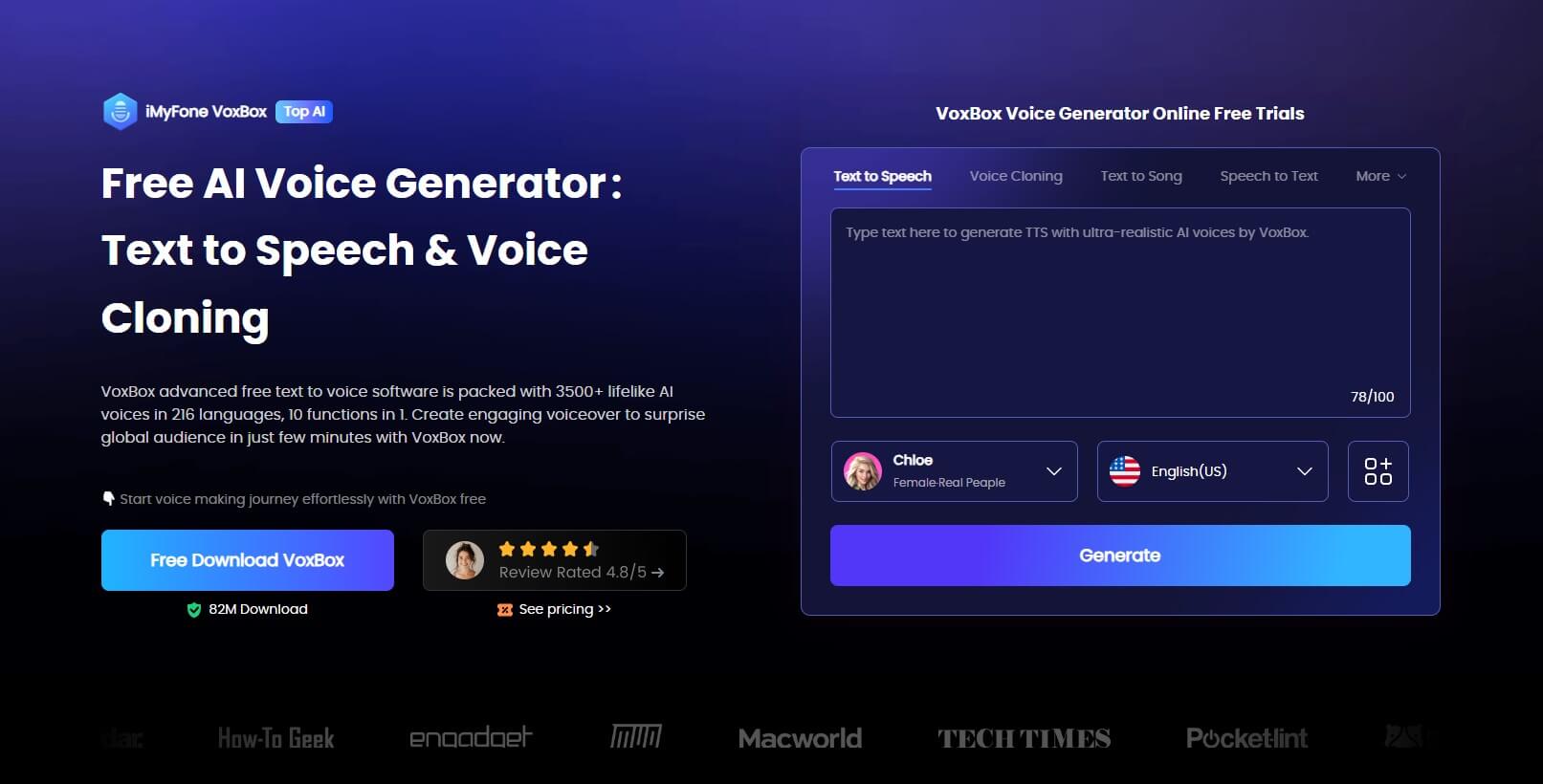 User rating:
The user rating of V2Audio is exceptional. It has over 1 million users and has rated this conversion app a solid 4.8/5.
Features:
VoxBox can convert almost all video and audio formats into the desired audio. It offers 20+ output formats that you can select.

It supports bulk processing, so you can convert multiple files in one go.

After converting the audio, you can adjust the volume and trim unwanted areas. It helps you to get the desired portion of audio you need.

3000+ voices like rappers, YouTubers, cartoons, celebrities, etc.

20+ global languages like Spanish, Japanese, British.

25+ Country accents like a British accent and a Hindin accent, etc.

4-in-1 software of voice record, generate, convert, and edit.
Only Simple steps to convert:
Step 1. Download and install VoxBox on your computer. Open the tool.
Step 2. Choose "convert", Then click on "Add Files" or drag the Youtubevideos that you want to convert.

Step 3. Choose the MP3 format and also the quality of output from the bottom, trim the file if you want.

Step 4. Click on "Convert"
Pros:

VoxBox can convert MKV files to MP3 with just a click.

It can also convert videos to different audio formats.

VoxBox can convert the files in bulk and save time for the user.

Supports large file sizes and takes less time to process the file.
Cons:

Cannot convert URL or link to MP3

Only Supported Win, Mac coming soon.
Movavi is another desktop tool that enables the user to convert MKV to MP3 without any cost. It is compatible with both Windows and macOS. So, the user can download the version according to the operating system. Most people prefer desktop conversion tools when the file size is too big for an online tool. It is a powerful and advanced tool that can help the user easily convert MKV to MP3.
User rating:
Movavi is a famous conversion tool and works very efficiently. This is the reason that users have rated this tool 4.8/5.
How it works?
Step 1. The first step is pretty much the same as the user needs to download and install Movavi on the computer. Open the tool. Here, you will see different options. Click on "Add Media" in the top left corner. Browse the file that you want to convert to MP3. The user can choose more than one file (MKV) and convert it into MP3 in batch.

Step 2. Now, go to the "Audio" tab and select the output format for the MKV file that you uploaded. You can also select from the preset already present in the tool. The user can also select the bitrate for the MP3 output.

Step 3. The last step is to select the destination of the converted file. Click on "Save to" and define the path of the output. Then click on "Convert" to start converting the MKV file to MP3. After conversion, you will see the output file in the destination folder.
Pros:

Movavi supports large-size files.

Supports different formats in terms of both input and output

Compatible on macOS as well

Converts MKV into MP3 in a few seconds
Cons:

Movavi doesn't support links and URLs.

The user has to download the file before converting it.
If you don't want to get into the complications of a desktop application, then you can go for an online conversion tool. Cloudconvert is an online tool that can convert different formats into MP3. It can easily convert MKV into MP3 with just a click. Cloudconvert supports high-quality files and doesn't lower the output quality of Mp3.
User rating:
Due to high pricing and being an online tool, the users have rated this online tool 4.5/5.
How it works?
Step 1. Go to the Cloudconvert website. Choose the input format and output format of the file that you want. Then click on "Select File" and upload the MKV file that you want to convert to MP3. The user can upload files using URL, Google Drive, Dropbox, and even from OneDrive.

Step 2. Once the file is uploaded, the user can set the bitrate and audio codec and trim the file. After choosing all the options, click on "Convert".
Step 3. The website will then take some time to process your MKV file and present you with MP3 output. The user can download the file by exporting it to the computer. Note that Cloudconvert only allows 25 file conversions in a single day.
Pros:

It is a reliable online tool that is safe and trusted by users.

Cloudconvert supports more than 200 formats.

As it is an online tool, it can be accessed from anywhere.

Doesn't require any kind of downloading and installation
Cons:

It is not a free tool; the user will have to pay and subscribe to convert more than 25 files daily.
Part 2. Hot FAQs about MKV to MP3
1. What is the MKV?
MKV is a Matroska format which means that it is an open container format, and it can be used for audio, video, and pictures. MKV can hold unlimited files as long as it is multimedia content.
2. Where can I find the audio files on my mac?
MP3 is the most common audio format. It is a compressed format that reduces the size of an audio file and makes it easy for users to access it. MP3 is a format for digital audio.
3. How to Convert MKV to MP3 on Phone?
The users can use Cloudconvert to convert MKV to MP3 because it is an online tool and can be accessed from any browser using a phone.
Conclusion
We have discussed different ways to convert MKV into MP3 format. In the article, there are desktop tools along with online tools. The user can use any tool that is feasible. However, the easiest tool is Voxbox , as it can convert MKV to MP3 with just a click. It has a high conversion speed and also allows the user to trim the audio and export it.
Watch this video to learn more about the Best 4-in-1 video converter Tool iMyFone VoxBox: