60% of US digital viewers use Facebook to watch videos, averaging around 26 minutes a day on the platform watching a day. You may want to download a video from Facebook and convert it to an mp3 file so you can listen to it as music or a podcast.
However, several factors won't allow you to download and convert a video to mp3 directly from Facebook. Fortunately, some platforms will enable you to circumvent these hurdles, ensuring you download and convert as many Facebook videos as you want to a format of your choice.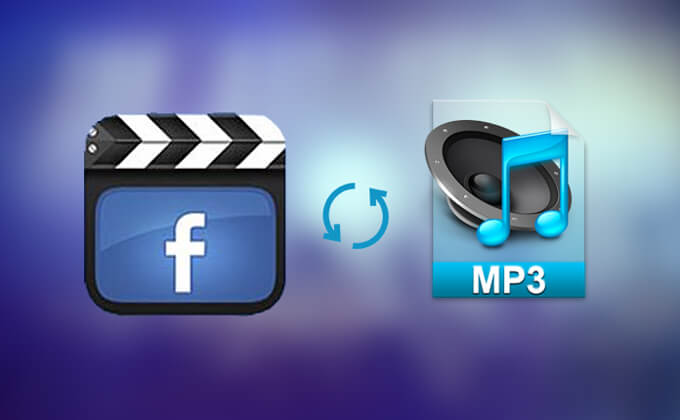 Part 1. Best 3 Facebook Video to Mp3 Software.
VoxBox is not only perfect for converting Facebook video to audio efficiently, but it's also an excellent voice-changing tool. It allows you to change your voice in real-time and supports more than 1000 websites, including platforms such as Facebook, Instagram, Vimeo, TikTok, and many more. Professional voice changers have both fun and pragmatic reasons, but finding a reliable voice changer can be challenging because the internet is full of similar tools.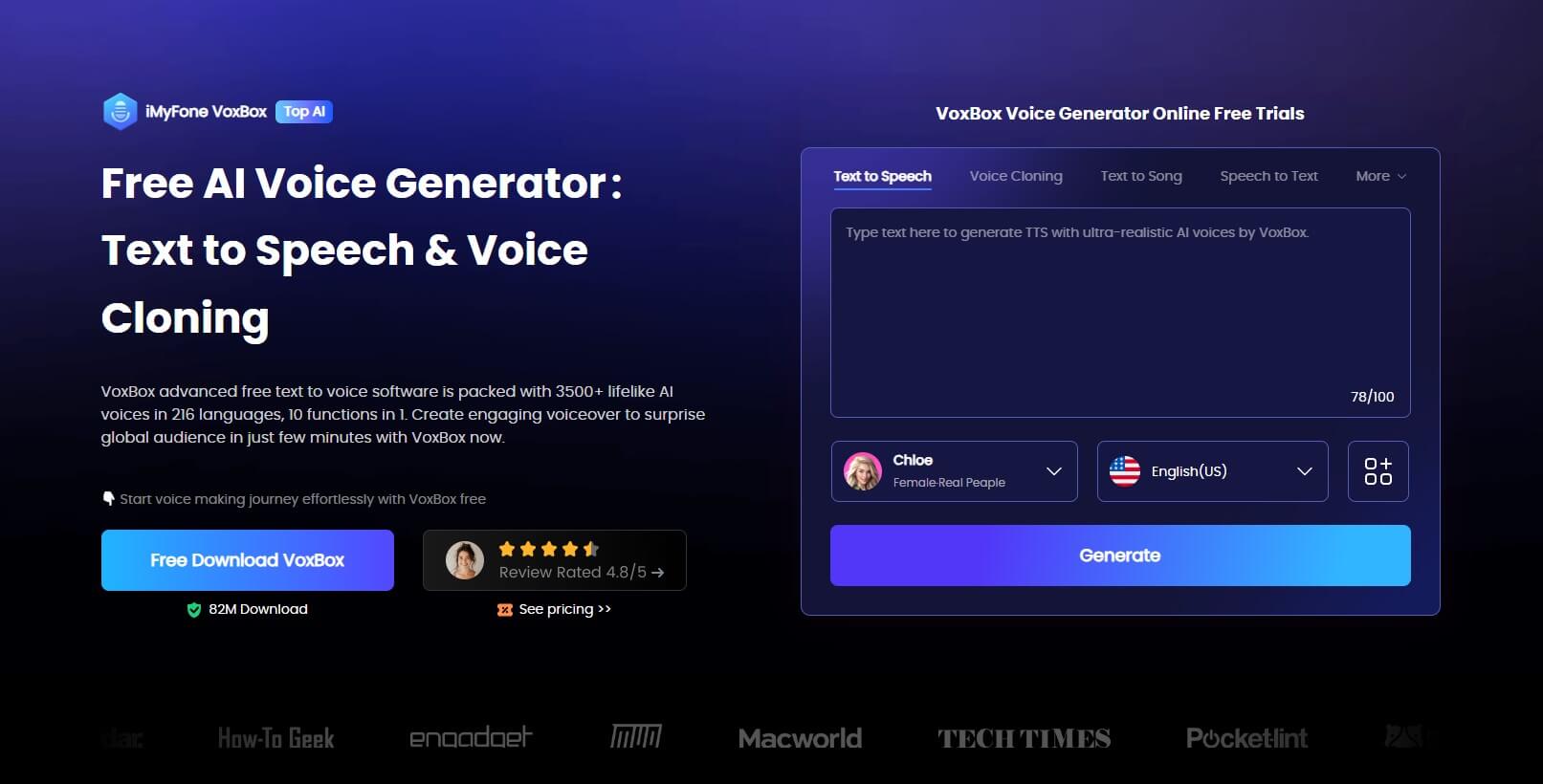 Price
| Plan | Price (Limited Time Offer) |
| --- | --- |
| 1-month Plan | $14.95 |
| 1-year Plan | $39.95 |
| Lifetime Plan | $79.95 |
Only Simple steps to convert
Step 1. Download and install.
Step 2. Choose "convert", Then click on "Add Files" or drag the Youtubevideos that you want to convert.

Step 3. Choose the MP3 format and also the quality of output from the bottom, trim the file if you want.

Step 4. Click on "Convert"
Pros:

Normalizes your audio automatically.

There is no file size limit.

Supports all popular video and audio formats.

Supports batch processing and audio editing.

Less loading and conversion process time.
Cons:

Not available for mobile devices.
Snapdownloader is a popular video downloader and converter mainly known for supporting the download of virtual reality videos in the best quality available, including 8K resolution. With a robust algorithm behind the scenes, Snapdownloader has high download speeds and even allows you to set up a proxy to overcome geo-restrictions if Facebook is restricted in your region. It also has a feature that will enable you to extract music and audio from video and convert them to the best quality.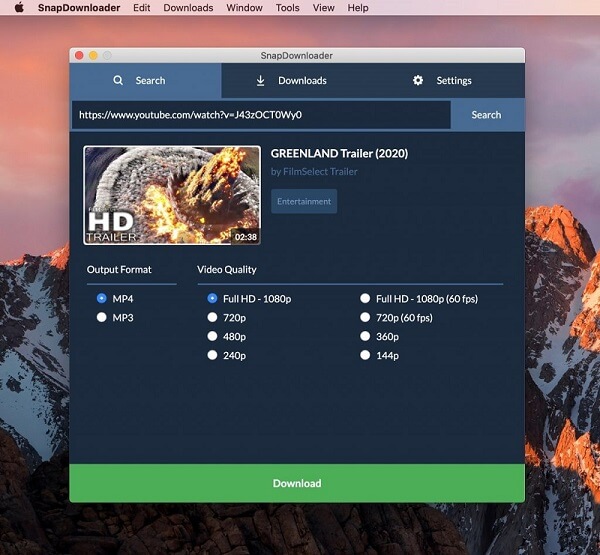 Price
| Plan | Price (Limited Time Offer) |
| --- | --- |
| 1-month Plan | $7.99 |
| 3-month Plan | $16.99 |
| 1-year Plan | $29.99 |
Pros:

Easy to convert videos from mp4 to mp3 and any audio format you prefer.

Superfast video download and processing.

Allows download scheduling.

Supports bulk-video download.
Cons:

Not compatible with Android or iOS devices.

Provides a 24-hour trial period.
Uniconverter claims to be a one-stop shop for all your video conversion and editing needs. By staying on the cutting edge of AI technology, the platform allows effortless conversion of videos, including videos with advanced encoders. Thanks to the new multi-threaded GPU acceleration, Uniconverter can boast nearly zero loss in video compression when trying to compress a video to a smaller size, which is a common problem for some large Facebook videos.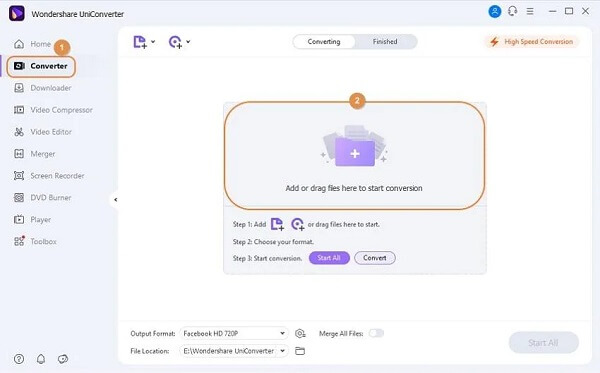 Price
| Plan | Price (Limited Time Offer) |
| --- | --- |
| Quarterly Plan | $29.99 |
| 1-year Plan | $39.99 |
| Perpetual Plan | $55.99 |
Pros:

Convert videos into different audio formats.

Convert multiple media files at once.

Spend the time converting a file to convert multiple files.

It provides a very fast download speed with unlimited downloads.

It supports more than 1,000 formats.
Cons:

It does not support audio level normalization.

Causes loss of audio sync during conversion and editing.

Tedious trimming process.
Part 2. Convert Facebook Video to Mp3 with Online Tools
MP3Conv is a simple yet effective online video to mp3 converter that supports all the popular platforms, including Facebook, YouTube, Twitter, Instagram, and recently Reddit, as well as 600 other websites and upload platforms. You can use MP3Conv online, or download it as a web app, to conveniently download and convert all videos from your home screen. It can also work on Windows OS through Chromium-based browsers such as Chrome, Opera, etc.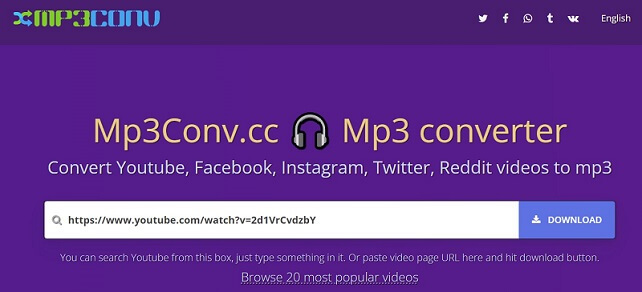 Price
| Plan | Price (Limited Time Offer) |
| --- | --- |
| 1-month Plan | Free |
| 1-year Plan | Free |
| Lifetime Plan | Free |
Pros:

Simple and straightforward to use.

Free to use.

Supports multiple platforms.
Cons:

Lacks advanced conversion features and options.
While many online websites offer video to audio conversion services, very few support 320kps mp3. SaveFVid is a platform that dedicates all its attention to Facebook. As a dedicated Facebook video downloader and converter, SaveFVid makes it easy to download Facebook videos using links. You can save the video as either mp4 or mp3 at HD quality.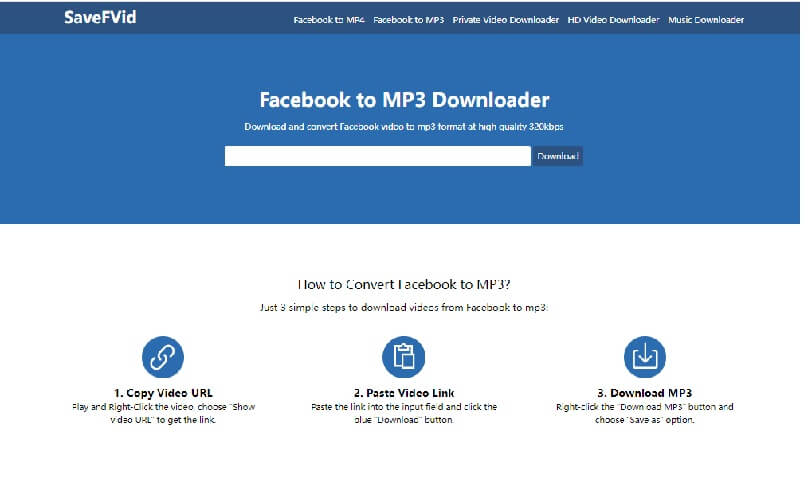 Price
| Plan | Price (Limited Time Offer) |
| --- | --- |
| 1-month Plan | Free |
| 1-year Plan | Free |
| Lifetime Plan | Free |
Pros:

Fast conversion and download speeds.

Free to use.

Supports 320kps mp3.
Cons:

Only supports Facebook
Conclusion
With these Facebook video to mp3 converters, you can make your Facebook library available offline, where you can use them as you wish. Dedicated converters apps tend to have more features compared to online tools, but both are highly efficient when it comes to converting Facebook videos to audio.
While it's relatively new to the market, Voxbox is cementing its place as one of the market's most detailed videos to audio converters. It enhances audio conversion for better communication and hearing experience and can be used for business, study, and general life purposes.
Watch this video to learn more about the Best 4-in-1 video converter Tool iMyFone VoxBox: