There are literally dozens of audio recording apps for both Android and iPhone devices on the respective play stores, but which is the best one? For instance, if you're using Android, which app should you use for the best recording quality and sharing features? On iPhone, which audio recording app for iOS has the best user interface or is available to use for free? These questions are important when you're trying to find the best audio recording app for Android or iOS mobile models. In this article, we'll show you a few apps for each platform and then a recommended audio recording app for desktop: iMyFone Filme.
Best Audio Recording App for Android
There are numerous audio recording apps for Android devices in the Google Play Store. But how do you choose the best audio recording app for Android when you haven't used any of them before? Here's a brief description of several apps that you may find useful when recording external audio on your Android device.
BandLab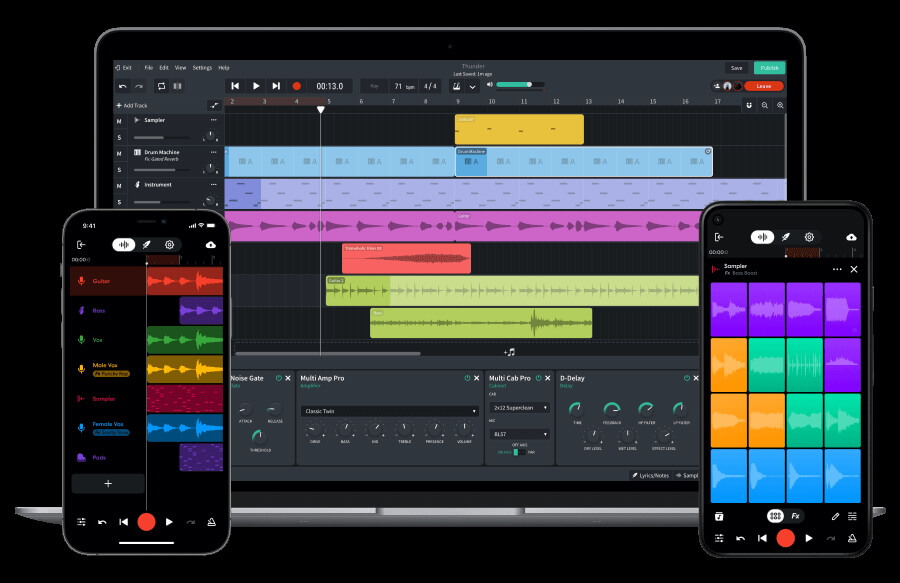 This free-to-use Android app for audio recording is meant for musicians and bands. Although it's a little overkill for individuals, it comes with a whole range of features meant to allow users to make their own music and share it as they would on a social media site. The content can be uploaded to the cloud to make it available for a larger audience, and listeners can access these recordings right from their browsers, which is a very convenient feature. Here are a few others:
Features
16-track audio editor

MIDI instruments

Effects presets for vocals and string instruments (guitar and bass)

Looping tracks

Mastering audio

Mix audio with video
Dolby On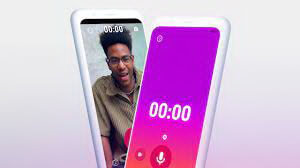 Created by the world-famous Dolby Laboratories, Inc. brand, Dolby On is a versatile audio recorder for voice and instruments. There are ample tools to help you edit and enhance your recordings, and all of this is delivered in a slick and user-friendly interface. The best part is that it comes with noise reduction, which means you can record in virtually any setting where there are ambient sounds that you don't want on the recording itself, such as traffic or any other background noise.
Features
Spacial audio

De-essing and noise reduction

Dynamic EQ

Multi-track recording
Hi-Q MP3 Voice Recorder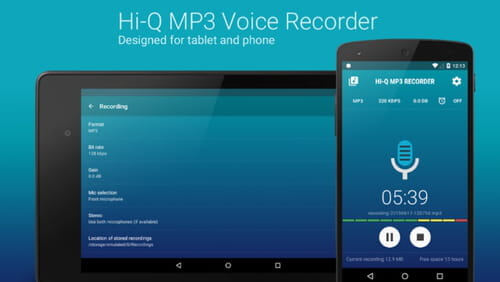 Hi-Q is a mid-range voice recorder that's ideal for businesses and for academic use. Although it doesn't offer multi-track audio editing or effects like the previous two apps showcased here, it does have a neat interface and the ability to start recording audio right from the notification drawer, which is handy. It's not free but it has quite a few useful features, as listed below:
Features
Start recording instantly from the notification drawer

Save files as MP3 clips or upload them automatically to Google Drive, etc.

Home screen widget for fast recording

Customizable audio settings

Option to hide the recording icon

Adjustable gain
Best Audio Recording App for iPhone
The iPhone is an exquisite device with long-lasting hardware and high-performance components. Voice and audio recordings are a major strength with these devices, so the best audio recording app for iPhone needs to leverage these hardware and software capabilities to deliver superior results. Here are a few of them that can do exactly that.
Auphonic Recorder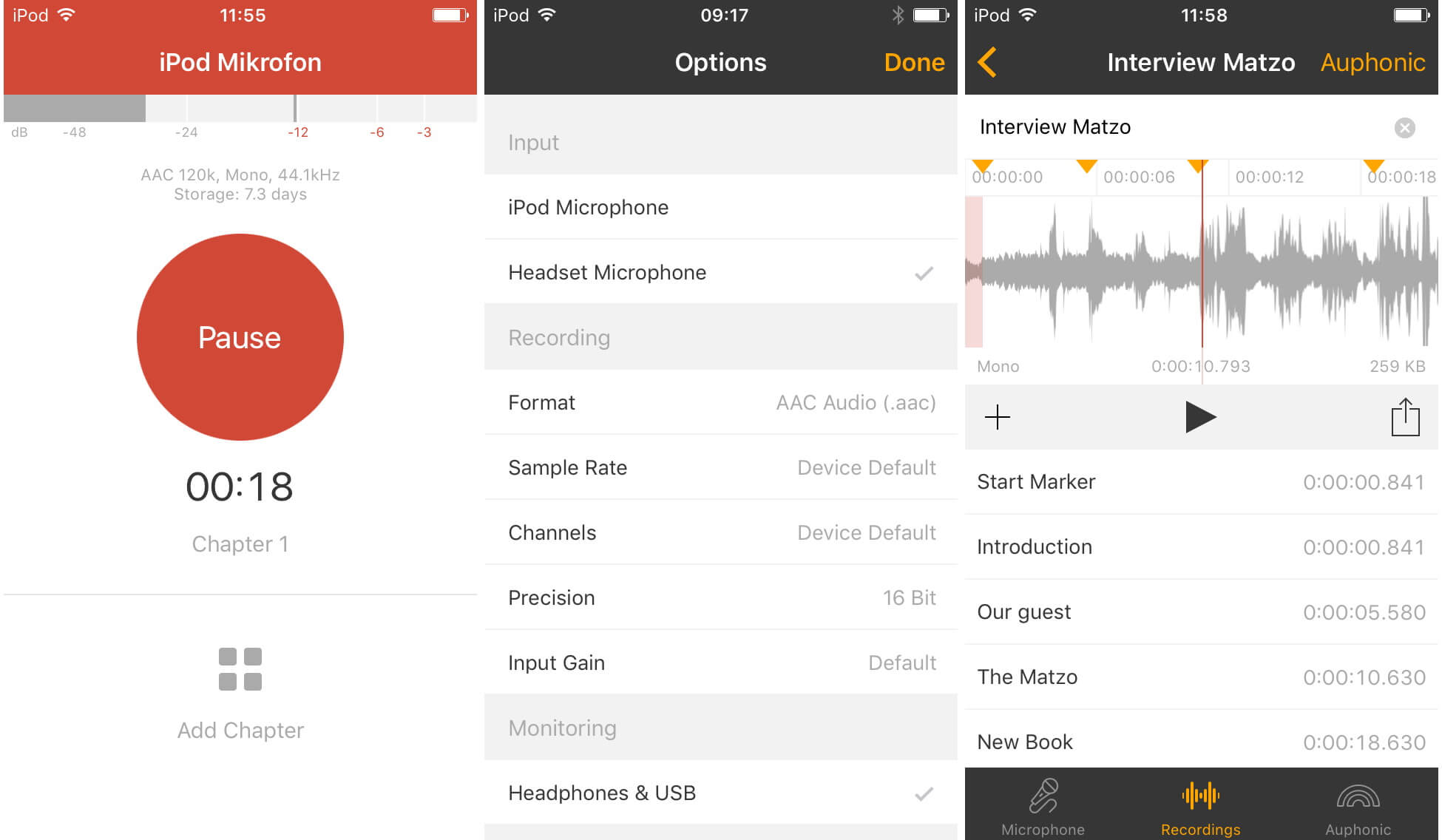 Rather than a standalone audio recording app for iPhone, Auphonic Recorder is a companion app to the post-production webservice of the same name. Using Auphonic on your iPhone allows you to capture compressed or uncompressed audio and edit it locally before uploading it for post-production edits. Here are some useful features:
Features
Stereo recording

Basic editing tools and timeline markers

Record compressed or uncompressed audio on iPhone

Multi-track audio editing

Easy preview of mixed audio tracks

Data loss protection if app crashes

Sync with the Auphonic webservice or upload directly to social media channels
Lexis Audio Editor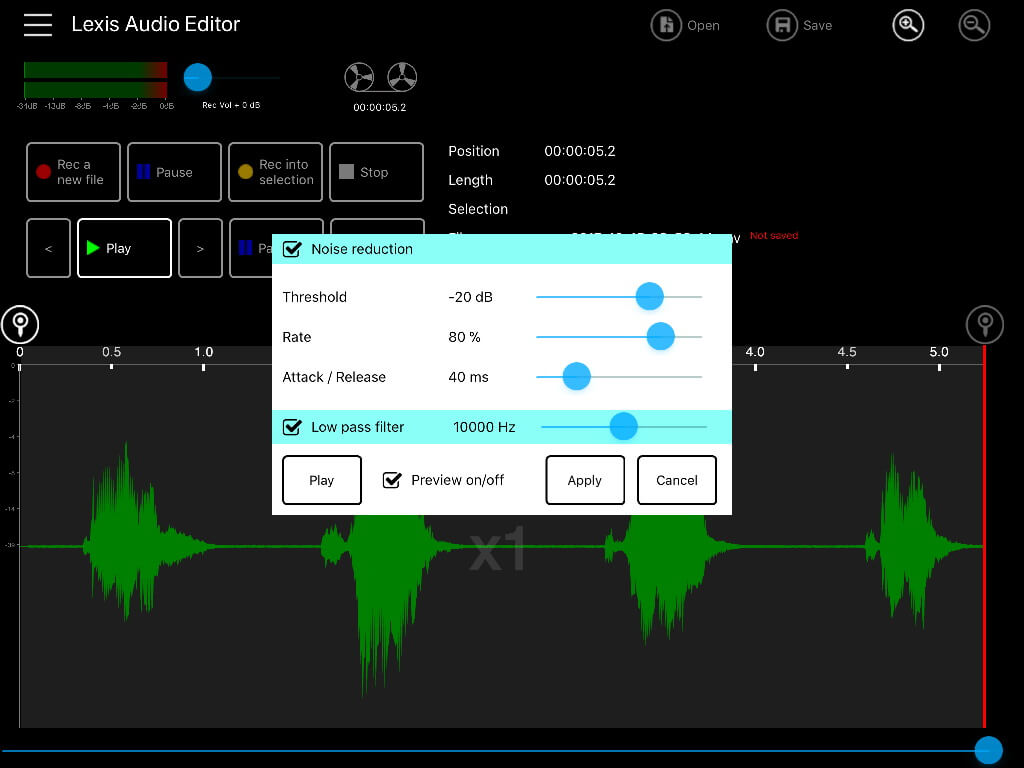 Designed specifically for iPads, this nifty little app works really well with an iPhone as well, although the limited screen size might affect more granular operations. Nevertheless, it comes with a rich selection of features such as EQ, speed change, noise reduction, file merging, compression, etc. Here are some of the features you can expect to enjoy in Lexis Audio Editor.
Features
Import from iTunes; import from or export to iCloud

Record and playback

Trim, fade, insert silence, etc.

10-band graphic equalizer

Audio compression

Noise reduction

Merge two audio files to get a single output audio file

A wide range of audio formats supported
ShurePlus MOTIV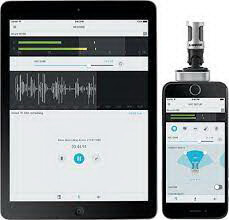 Shure is a well-known maker of amateur and professional microphones. They also make hardware that can plug directly into an iPhone, such as the MV5. If you have the hardware, you can leverage its capabilities using the ShurePlus MOTIV companion app for iOS. This is not intended as an audio editor so there's no multi-track recording or editing. However, if you have compatible Shure hardware for your iPhone, you can control it with this app.
Features
Record audio as high-quality uncompressed WAV files

Split and trim, adjustable markers, and fade curves

Save files as compressed audio files such as AAC

With MOTIV digital microphones:

Sample rate settings

Preset audio filters

5-band EQ

Compressor/Limiter

Adjustable gain
[Recommended] Best Audio Recording App for Desktop - iMyFone Filme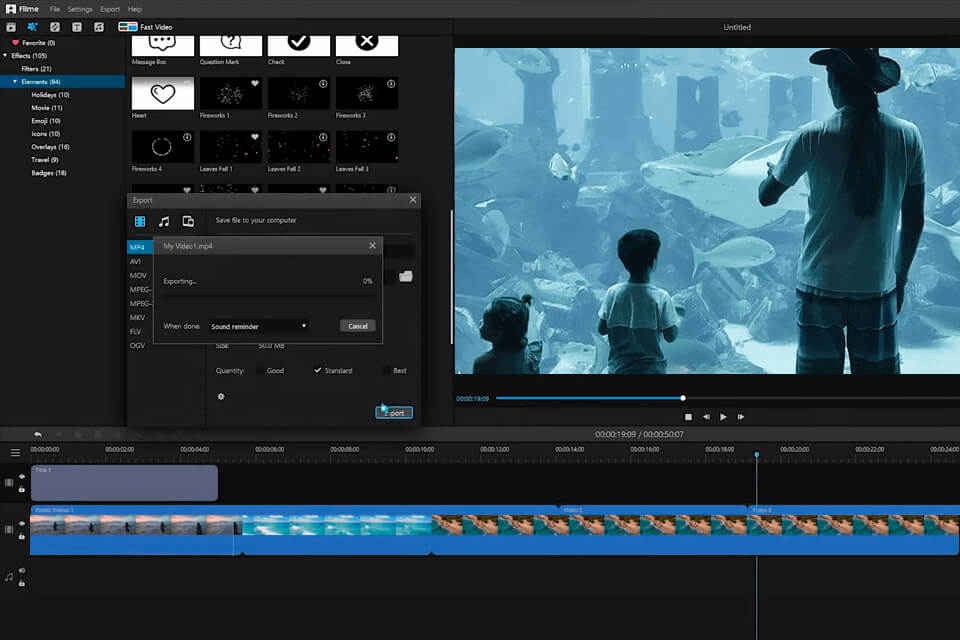 Recording audio on a mobile device is convenient, but what if you could import those files to a desktop audio recording and editing app and continue your project on a more visually accessible interface? That's where iMyFone Filme comes in to save the day. As a full-fledged video editor, it also offers robust audio file management and editing tools in a convenient timeline editor. In addition, it comes with an audio recording feature of its own along with voice changer options and other audio features such as trim and fade. The recording part is easy. Users can leverage the system's built-in microphone or use an external mic that's connected to the computer. Let's look at some of the key features of iMyFone Filme that are relevant to making audio recordings, editing them, and exporting them.
Key Audio Recording Features of iMyFone Filme
Built-in recording feature that permits the use of internal and external input devices

Set audio recording parameters before or after recording

Edit audio in a dedicated audio track on the timeline editor

Sync audio with video clips or create a video montage using custom recorded audio

Perfect for voice-overs as well as instrument recordings (mic only)

Smooth interface with easy-to-use controls and features

Additional audio files available as royalty-free assets

Easy audio editing - trim, fade, split, etc.

A wide range of input and output audio formats are supported
How to Record Audio with iMyFone Filme
The audio recording process in iMyFone Filme is extremely simple. Just follow the steps shown below to get a crisp recording of any audio from an external or internal microphone.
Step 1: Launch iMyFone Filme and choose an audio track
Start a new project or use an existing one.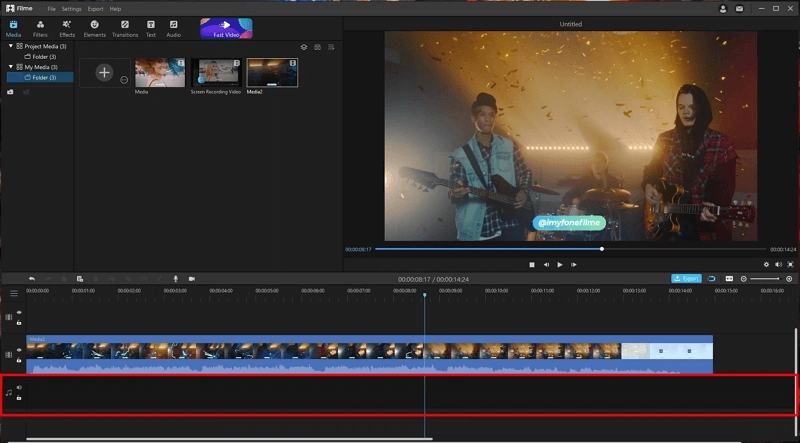 When the project is open, click and select an audio track in the timeline.
Step 2: Click the Mic icon to control pre-recording settings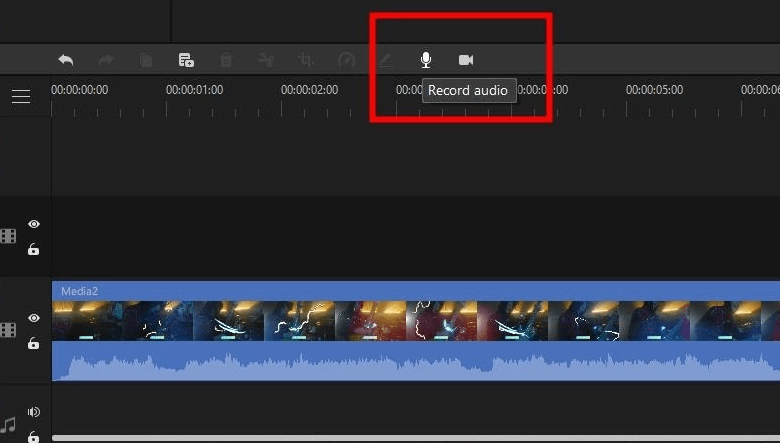 Clicking the Mic icon above the timeline editor will reveal a pop-up window with settings options.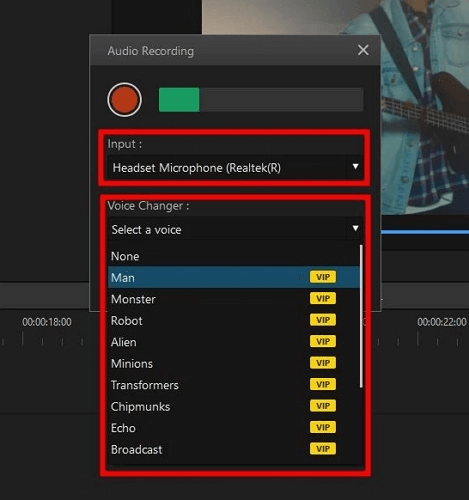 Settings include the audio input device and audio output device as well as any voice-changing options you'd like to use as you record audio.
You can also test your audio devices in this pop-up window.
Choose the settings per your hardware setup.
Step 3: Start recording your voice
To begin the recording, click the Record button.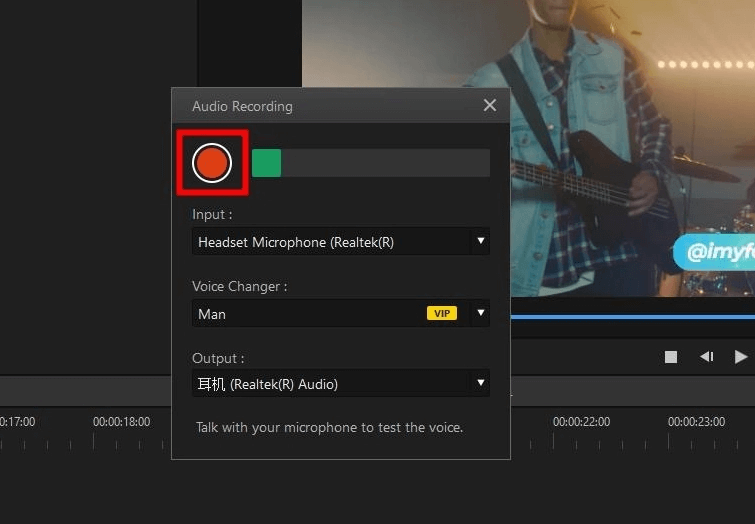 Start recording your voice.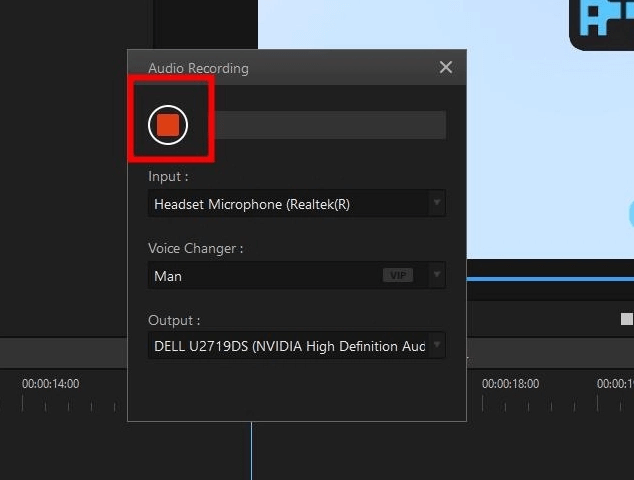 Stop recording and wait for the audio track to show the recorded waveform.
Step 4: Edit the audio recording
To edit the audio track, double-click it.
This will reveal the audio editing pane on the top right, from where you can choose options such as volume level, fade in/out, and so on.
Step 5: Export the audio track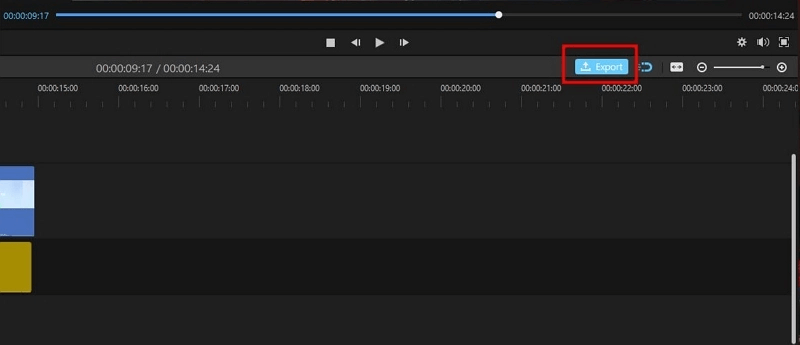 Click the Export button above the timeline when the audio track is selected.
Choose the audio settings, output format, and other parameters.
Click Export to download the file in a format of your choice.
Also Read:
Record Audio on Google Slides >>
Frequently Asked Questions (FAQs)
Are desktop audio recordings better than mobile recordings?
Audio recordings are very dependent on the hardware underlying the device. Naturally, if you have a high-end computer with a proper sound card, the recordings will be closer to the original source audio or your voice depending on what you're recording. Premium mobile devices also offer robust hardware nowadays but it's always better to export files to a desktop for final editing.
Can I record the screen along with the audio in Filme?
While simultaneous recordings are not possible at the moment, you can add audio to an existing video tutorial or even record your screen and then lay a voiceover track on top of that. It's easy to sync audio with the trim and fade tools to give the final output video a polished look.
Can I get a simple MP3 file of my recording in Filme?
Filme offers one of the widest selection of file format options for audio input as well as output, which means you can choose from MP3, WAV, AAC, FLAC, and OGG depending on the purpose of the file.
Final Words
iMyFone Filme can also be the perfect complement to the best audio recording app for Android or iPhone. Simply record on mobile and import directly to Filme using the 'Import Media from Phone' feature, either with a data cable or wirelessly. This option makes it easy to bring audio files into Filme, modify or edit them, and then export them to a range of file formats. In addition, Filme can be used to add video clips, transitions, effects, and other elements to your audio file. Last, but not least, the Fast Video Mode in Filme allows you to create a video slideshow using media from your desktop or phone and add custom audio to it. You can use this feature to create powerful content that will be engaging to your audience on social media and other channels.