Joe Buck's voice is like the soundtrack to sports history, and fans around the world admire his commentary skills. With a voice generator, you can recreate Joe Buck's voice with AI in your own videos, podcasts, or presentations. making your content more engaging and professional.
In this article, we'll recommend voice generators to obtain the Joe Buck AI voice for text-to-speech and provide you with a detailed guide on how to generate the Joe Buck AI voice.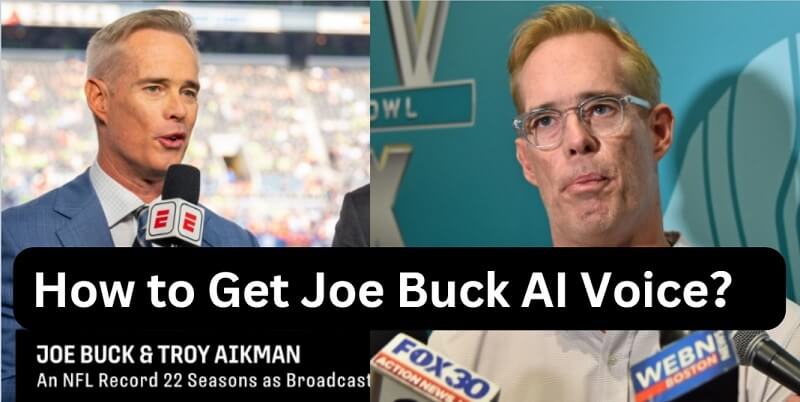 Listen to a free demo of the Joe Buck AI voice and get started by downloading and installing the Joe Buck voice generator. Enjoy a complimentary 2000 characters for text-to-speech with VoxBox

Part 1:Basic Info of Joe Buck
Joe Buck, born on April 25, 1969, in St. Petersburg, Florida, is a renowned sports broadcaster. He hails from a family steeped in sports commentary, as the son of the legendary sportscaster Jack Buck. Following in his father's footsteps, Joe has emerged as a prominent figure in American sports broadcasting.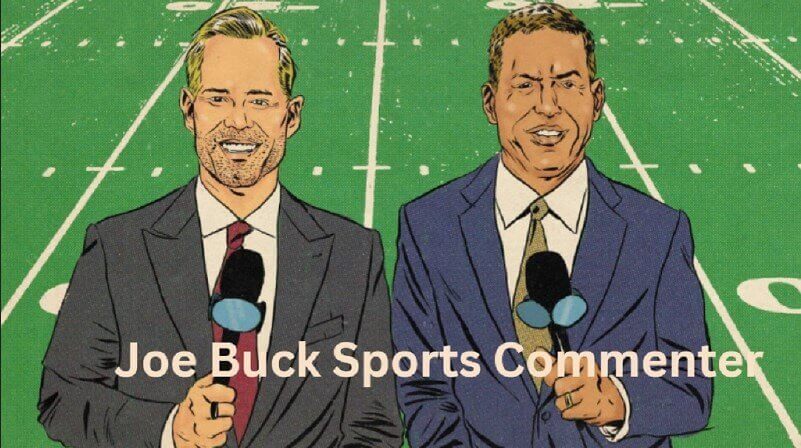 Joe Buck's claim to fame lies in his role as the lead play-by-play announcer for both the NFL and MLB on FOX Sports. His versatile and captivating commentary style has made him a household name in American sports television. Over the years, he has lent his voice to countless Super Bowl games and World Series events, solidifying his position as the go-to commentator for monumental sporting occasions.
Part 2: How to Get Joe Buck AI Voice with Voice Generator
If you're in search of the Joe Buck AI Voice and a powerful voice generation tool, look no further than VoxBox. VoxBox is a robust voice generator which make any realistic other voice you desire, is a breeze. and also offers a wide range of features, including text-to-speech, voice cloning, and more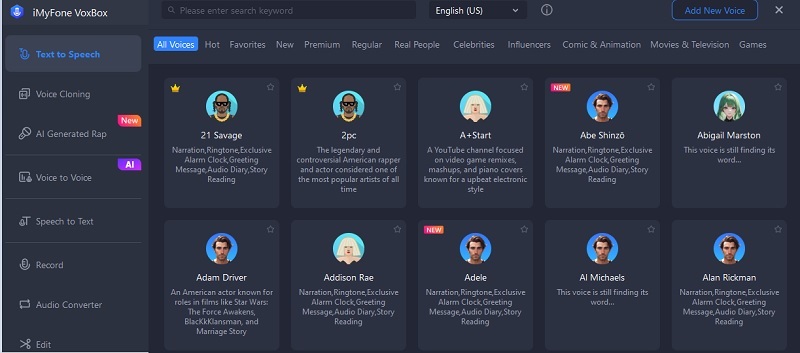 Tips for Using Joe Buck AI Voice in Text-to-Speech
Step 1: Downlaod Voxbox and install it, then open it.

Step 2: Click the 'Change Voice' button and select the Joe Buck text-to-speech voice, or simply search for Joe Buck's name.

Step 3: Type or paste your text, then click the "Convert" button to obtain a realistic voiceover.
Features:
Choose from over 3200 AI voices covering 77+ global languages

More voice filters like broadcasters, news reporters, commentators, and even presidential voices.

VoxBox provides you with the first 2000 characters for text-to-speech absolutely free, allowing you to get started without any cost.

More Than 100+ accents to choose from.

More buitl-in functions like speech to speech, voice cloning, text transcribsion, voice record, audio editing,etc.
Whether you're looking to transform your voice, clone Joe Buck's iconic tones, or explore a world of AI voices, With Magicmic real-time voice changer, the possibilities for voice transformation are endless. Elevate your gaming and entertainment with Magicmic.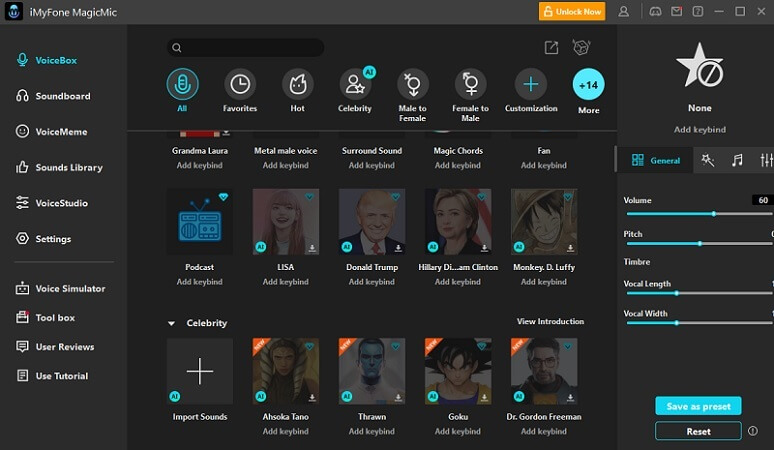 Features:
Instantly switch your voice to Joe Buck AI voice via real-time voice transformation.

Magicmic offers a collection of AI voices that cater to diverse preferences the perfect voice for your needs.

With a library of over 250 voices.

800+ Sounds & Voice Memes enhance your creativity for gaming, and conversations, with these fun additions.

Join our vibrant community at MagicMic discord
Part 3:Hot FAQs About Joe Buck AI Voice
1. How Can I Get Joe Buck AI Voice?
You can obtain Joe Buck AI voice by using a VoxBox AI voice generator. Which are available online and provide options to clone Joe Buck's voice for various applications, including text-to-speech.
2. Can I Customize Joe Buck AI Voice?
Yes, some voice generators allow you to customize the AI voice to a certain extent. You can adjust parameters like pitch, speed, and modulation to fine-tune the voice to your liking. and also you can through instant voice clone a custom Joe Buck AI voice with emotional
3. Is There a Free Version of Joe Buck Voice Generator?
While VoxBox- Joe Buck voice generators offer a free trial or limited features for free, it's important to check the specific generator you're interested in for its pricing and free trial options.
Conclusion
In conclusion, obtaining Joe Buck AI voice with a reliable voice generator is both accessible and versatile. By following the tips and guidance provided in this article, you can enhance your text-to-speech projects with the distinctive voice of Joe Buck. Whether you're creating engaging content, enhancing your videos, or simply adding a unique touch to your projects.
To get started, we recommend downloading iMyFone VoxBox, which offers a seamless experience for voice cloning and text-to-speech needs.