A bleep sound effect is employed to mask a bad word. This often allows a character to say something offensive in a program. Surprisingly, the bleep censor sound effect frequently makes the joke funnier than if the curse word had been used directly. For many years, bleeping has been used to censor TV and radio broadcasts to eliminate anything judged inappropriate for family and daytime broadcasting, as well as sensitive classified information for security.
Do you want to use bleeping sound effects in your upcoming visual project or a YouTube video? This article will guide you on where to get bleep sound effect? How to edit bleep censor sound effect and everything about it.
Part 1: Where to Get Bleep Sound Effects?
1.MagicMic(Editor's Choice)
Look no further since MagicMic has censored bleep sound effect download if you're searching for an HD bleep sound effect. It has the most incredible real-time bleep sound effect download option, enabling you to experiment with bleeping sounds. Let's take a deeper look at some of MagicMic's unique features: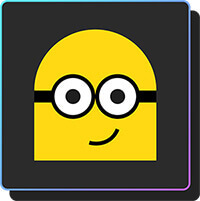 Features:
Because all elements are immediately accessible, the interface is really pleasant and provides a peaceful experience.

Provides over 200 sound effects to meet all of your demands.

The one-click operation allows you to add a bleep sound effect.

The ability to add bleep sound effect download in real-time on practically all major platforms, including Discord.
Pros:

You may add sounds to your streaming platforms.

Almost use a month for free with loads of unlocked features and voices.

Provides more realistic bleeping sound effects.
Bleepme makes it easy for YouTubers by making all videos family-friendly. Currently, YouTube examines each video for parameters such as "curse words used." Videos may get punished if YouTube's algorithm detects inappropriate language. It might be challenging to sift through every film's word to look for curses. As a result, bleepme will do the job for you by using bleep sound effect and bleep all recognized words.
Features:
All bleep censor sound effects are completely free.

Simple to use even for novices.

Provides clear bleep sound effect download.
Pros:

It's royalty-free, virus-free, and stress-free software.

You can bleep your videos in just a few clicks. 
Cons:

You cannot upload publicly, link to, sell, or publish the materials.

Only five sounds are accessible in the sound directory.

The time limit is also quite restricted; you can only use it for 0.5 to 10 seconds.
Storyblocks software is a platform that allows you to manage a limitless supply of creatives to satisfy your demands and the most excellent option of using bleep sound effects. The program provides an infinite library of high-quality stock options with limitless dissemination. Make customized films by combining material, text, logos, transitions, and other effects. Professionals and small and medium-sized businesses use the program.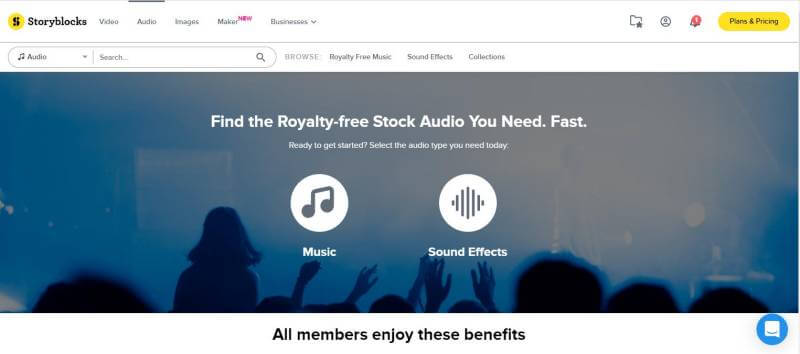 Features:
Video and audio templates of the highest quality.

Integrated with the extensive stock library.

Simple in-browser editing.

Download and export for all social networks.
Pros:

Downloads are limitless. Storyblocks provides a membership that includes unlimited downloads while the subscription is current..

New stock movies, photos, and audio files are introduced to the site on a regular basis at no additional cost to subscribers..

A Storyblocks membership gives you access to Maker, their online video editor.

It streamlines the movie-making process and is simple to use even for novices.
Cons:

Storyblocks is not a free application.

Because Storyblocks is a highly popular site, the material is somewhat repetitive. You may encounter duplicate footage in other people's films.
Soundbible is a website that offers a library of free MP3 and WAV sound samples for bleep sound effect download. You may search for sounds by using relevant keywords, and you can also see what's popular and what's new. Each of the sounds may be listened to online and saved to your PC with a simple click. The sound effects are excellent quality, free, and accessible in WAV and MP3 file formats.

Features:
Wav sound clips that are royalty-free.

Free censored bleep sound effect download are available.

Lookout and listen to fresh and popular sounds.

The website also makes it very simple to see the license agreement for each sound effect, so you don't spend time looking at sounds that you won't be allowed to use for your project.
Pros:

For each sound effect, you may choose between WAV and MP3.

Each sound effect's licensing is easily visible.

To minimize confusion, there is a separate option for royalty-free sounds.
Cons:

There are no filtering options.

For creative usage, most sound effects need credit.
Have you ever wished that you could bleep out a curse word in one of your videos like they do on TV? Robertsproduction gives up a free censored bleep sound effect download to anybody who wants to use it in their next YouTube video.

Features:
Built-in neat features.

All censor bleep sound effects are entirely free.
Pros:

The bleep sound effect is as same as you hear on television.

There are many audio lengths to choose from since the sound becomes scratchy when looped.
Cons:

It might take some time to get familiar with the website's interface, especially if you're a novice. But once understood, you can enjoy a seamless experience.
Part 2: How to Edit Bleep Sound Effects?
Hot Trend to Edit Own Meme
Gif animations and meme emoji have a long history in internet culture and digital entertainment. GIFs and memes have become crucial communication tools in today's internet world, mainly social media platforms. Memes emojis take over our feeds, whether on Facebook or Instagram. 
These methods are often a mash-up of emojis, iconic movie clips, viral movies, and animated gifs. The usage of memes has grown popular, and it is the primary reason people use social media. This is due to the fact that memes are amusing, interesting, and engaging.
Wonderful Audio Edit Software-Filme
iMyFone Filme is primarily a video editing and video production application. It's quite versatile in that you can import almost any media file and add it to the library for modification. When editing important video files or many tracks of audio-visual information, you may use Filme to tap into the power of your high-end PC for a smooth experience. Furthermore, you have access to enormous libraries of essential components like effects and transitions that can make your films seem professional.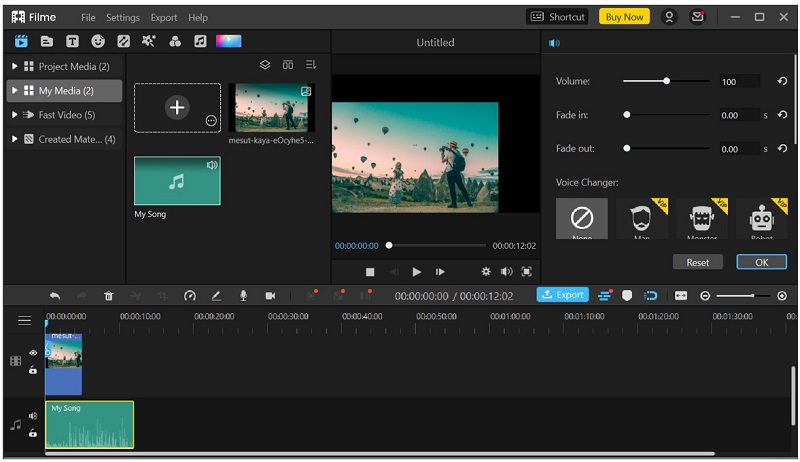 Features:
The editing function provides a multi-track timeline editing interface with simple editing options and a user-friendly structure.

You also have access to extensive libraries of video effects and filters, text and titling choices, free audio, and Fast Video Mode.

An astonishing one-click video slideshow maker.

A complete set of video editing tools.

Import/Export - Support for a wide variety of audio, video, and picture formats.
Steps to Edit Audio via Filme
Step 1:
Drag your files into the iMyFone Filme interface to add them to the Media Library. You may also utilize the Import Media tool to transfer media files straight from your smartphone, with or without a cable.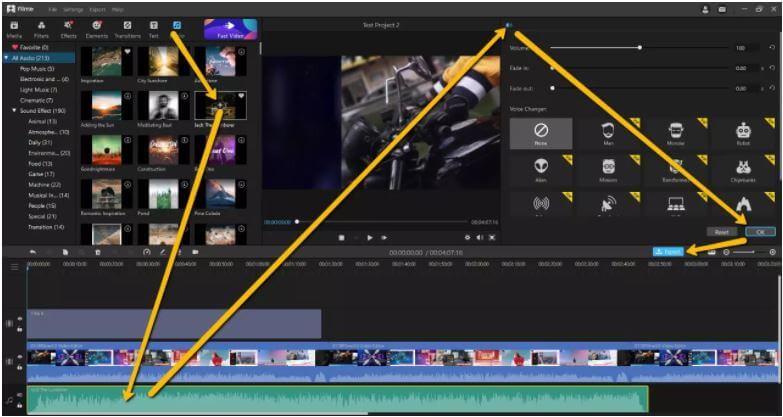 Step 2:
Double-click a media file to add to the timeline; editing features such as split and speed control are available above the timeline window.
Step 3:
Pull the track's handles inward to trim audio.
Step 4:
You may apply a fade-in/fade-out transition at the intersection of two audio files.
Step 5:
Double-click the audio track in the timeline to modify the volume and fade levels. This will open the editing window in the upper right corner.
Step 6:
After you've finished editing a file, click Export and enter the output settings and destination folder. In the dialogue box, click Export to save the file locally.
Conclusion
Life should not be devoid of enjoyment. Continue to make fun videos with friends to build moments and memories that will last a lifetime. Bleep censor sound effect is one method to create bizarre memories. You may install the software above, but they must first demonstrate their usefulness. If you want to have a smooth experience, download and install the most recent version of iMyFone MagicMic to experience bleep sound effects. Even for inexperienced users, the single-tap action makes it more helpful.