AVS4YOU offers a simple video editor that you can use for editing videos. If you are wondering whether you should try this tool or not, you are in the right place. We will take an in-depth look at the video editor and give you a full review. We will also share some alternatives that you can try. Let's begin.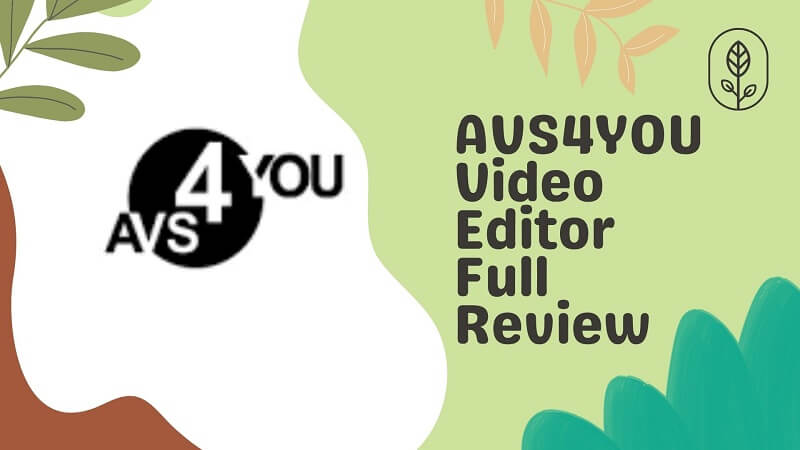 Part 1. Pros and Cons:
Pros:

AVS4YOU provides an easy-to-use video editor for professionals and beginners. The editing process is very easy and straightforward as it guides you at every step, and anyone with no prior knowledge of editing can work on this application.

The video editor can be integrated into Windows explorer as well. After integrating the video editor, all you have to do is right-click on a file in the browser, and you will find the AVS4YOU option in the list.

Learning this video editor is also pretty easy as there is an exceptional library of videos available on the internet to guide you through it.

AVS Video Editor supports numerous formats of videos and audio so that you can edit any type of video and export it in the desired format.

AVS video editor also supports HD Resolution, so you can also edit your HD videos with this software to get satisfying and clear results.
Cons:

The main issue with this software is its policy. When you buy an unlimited subscription to this software, it is limited to just one PC only. If your computer dies and you try to install the software on a new computer, it will not recognize your old subscription. You will be left with no choice but to buy the software again.

It often crashes while editing the video. If you have not saved your work and it crashes, then all your hard work will be lost. So, you must save the work continuously.

There is some difficulty while editing multiple videos simultaneously. For example, you cannot mute all the video clips that you may have compiled as there is no option to select all. So, you have to select every video one by one to mute it.

There is watermark on the unlicensed version that you want to remove.
Also Read:
Remove Watermark from AVS Video Editor >>
Part 2. How to Use AVS4YOU:
The detailed process of editing your videos with AVS4YOU video editor is described below:
Step 1: After downloading, open the AVS video editor. It will launch, and then a window will appear on your screen asking to import videos. If the video is in your PC library, click on the Import option, and a dialogue box will open. Select the folder in which your video is present and then double click on your video. It will now appear on your video editor screen under the current project tab. To add more videos, repeat the same procedure.
Step2: Now, drag and drop the video from the current project to the timeline, which is at the bottom of your screen. Your video is now ready to be edited. Different editing options are available just above the timeline.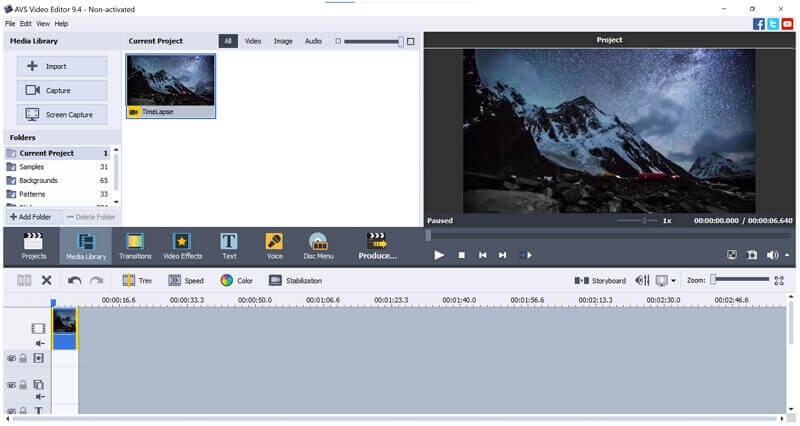 Step 3: To add transitions between different clips or videos, select the transition option just above the timeline. A list of transitions will open above the timeline. These transitions are classified into different types. There are around 578 transitions in total. To have a look at the effect of transition, place your cursor on a particular transition, and it will show you how it is going to appear in your video. Select the one that suits your video. Drag and Drop the transition to the specified space in the timeline.

Step 4: You can also speed up the video if you want. To do so, click on the particular fragment of the video on the timeline. Then, click on the speed button just above the timeline. A dialogue box will open. It will have a slider to vary speed between 0.05X to 12X. Click on Ok to apply the setting.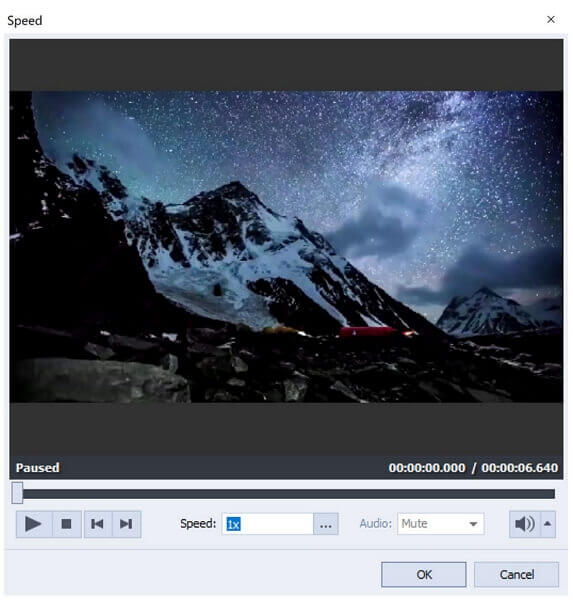 Step 5: You can also add text to your video by clicking on the Text button—select text type from the list available. Drag and drop it on the timeline and then click text on the timeline. Then you can see the "edit text option" on the top of the timeline. Click on it to write text on your own.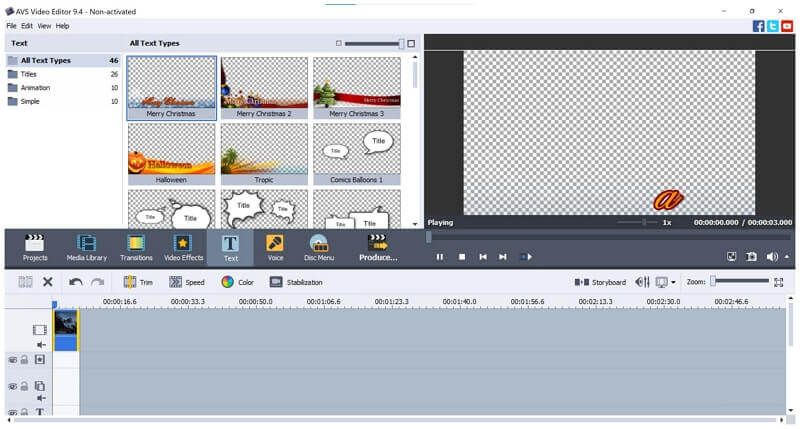 Step 6: To save the video, click on File and then click on "Save Project". Select the desired location, and your project will be saved there.
Watch this video to get a more detailed tutorial:
Part 3. AVS4YOU Alternatives:
Filme is one of the best video editing applications for beginners as well as professionals. It provides its user with a very friendly graphical interface that anyone can use without any inconvenience.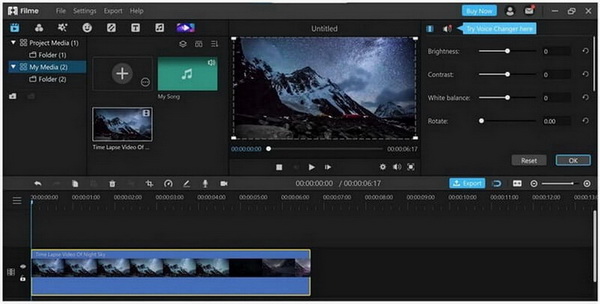 Filme has all the basic tools for cropping, splitting, trimming, speed adjustment, color, video size, and voice recording. All these tools are quite easy to use, and they are available just above the timeline. You can also add effects, transitions, stickers, filters, text, images, and GIFs. The best part is that it works as a versatile tool as it can be used for video conversion, voice changing, audio editing, screen recording, video resizing, and slideshow creation.
It supports almost every format. You can import any type of video and export it in all the popular formats of audio, video, and GIF. You can edit videos for social media and share the video directly from Filme.
Pros:

Filme has a wide range of features with ease of accessibility and usage.

You can also add music in the background as well as different sound effects to vary your voice. Moreover, you can also record your voice for the video through the microphone.

You can also record your screen for screencasts and other purposes. This would be very helpful for YouTubers and content creators.

You can save your time as you can easily edit your videos in it. You can edit your videos in a few clicks.

There are templates for creating slideshows. You can create a slideshow for birthdays, anniversaries, engagements, events, Mother's Day, Children's Day, etc.
Cons:

There is a small watermark in the free version of Filme that is visible in your videos.
VideoPad is another software that has a nice range of features for video editing. It has one of the fastest video stream processors, so it makes your editing pretty fast and accurate. This application enables you to import music and add captions, images, and other things to your videos. You can also adjust the speed of the video.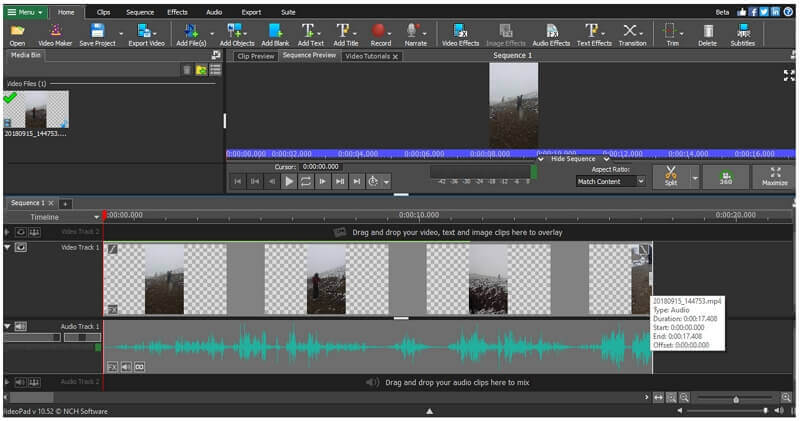 Pros:

This application offers video stabilization, which helps to reduce the video shaking effect if the user was holding the camera in hand.

It allows users to export movies in HD, 2K, and 4K resolution.

It provides 3D video editing with a wide range of features.
Cons:

The upload and export speed is pretty low; it takes multiple hours for longer videos.
Shotcut is an open-source and free video editing software. This application allows its user to make use of different audio filters, including bass and treble, highpass, downmix, and many others. It beautifully transmits the frame with the use of correct audio. The interface is also pretty straightforward, but this does not mean that the features are limited.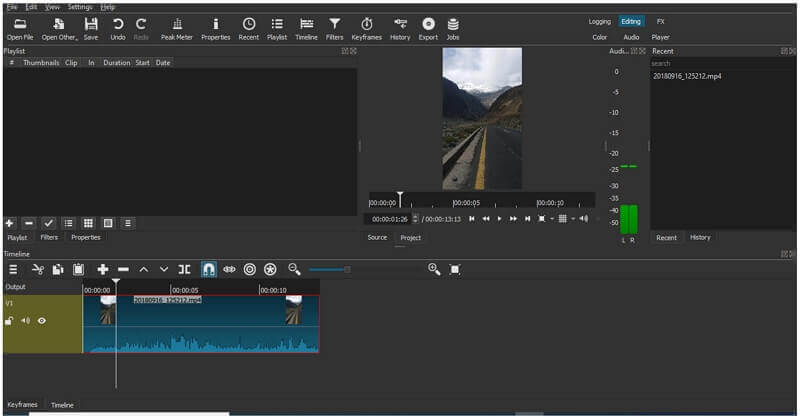 Pros:

It is an amateur-friendly video editing software.

It allows users to start with a simple and minimalistic interface to get them familiar with editing.

It can also process 4K and HD videos at 120 FPS which is very good as compared to other software.
Cons:

It does not have high-end video editing features.

Features like text editing and some others are not that intuitive to people as the interface does not have the option to organize your media.
Final Words:
We have discussed the AVS4YOU video editor and looked at its features along with its pros and cons. No doubt, it is a great video editing application that provides a good number of features. However, it cannot compete with professional video editing tools out there. Therefore, we recommend Filme for video editing. It has tons of tools to make your videos awe-inspiring. It is perfect for everyone, whether you are a beginner or professional.