The emergence of Tiktok has stunned everybody. People like the idea of creating shorts videos and share them with friends on social media. By looking to the Tiktok, YouTube and Instagram have decided to launch a similar feature of creating a short video.
Instagram has introduced Instagram Reels that can make a short video up to 15 seconds, while YouTube has revealed the Youtube Shorts feature, capable of making a 60-second video. A lot of debate has been occurring ever since these two features had been introduced about who is a better alternative to Tiktok.
Those people who still don't know the answer who is better, we'll tell with detailed analysis in this article.
Part 1: Brief Intro to YouTube Shorts and Instagram Reels
Let's try to know about YouTube Shorts and Instagram Reels
1. YouTube Shorts
YouTube Shorts is nothing but an appropriate way to engage with a new audience on Youtube. It possesses tools that'll help you to create a video of 60 seconds. In addition, you can also capture multiple clips using YouTube shorts.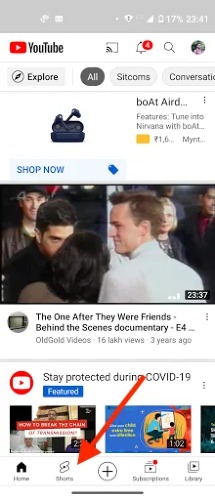 It offers some brilliant features: one of its prominent is that you can use your voice to create a short video. Besides, adding the text into the recording makes it even more fascinating for the users. Now, you can decide when to show text in the recording.
Instagram Reels
LikeTiktok, Instagram Reels is just a new way to record your 15 seconds videos and add appropriate effects to them.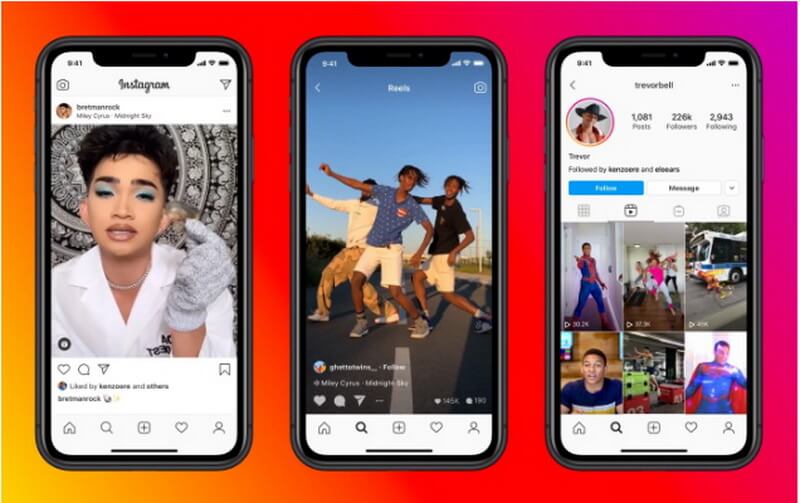 You can create a video of your audio and make it sound extremely professional by applying various editing tools. At present, Instagram Reels is relevant in 50 markets worldwide.
Creating a reel is far more accessible than you would have thought.
All you need to do is open your Instagram stories camera and select Reels. From there, you can introduce yourself by creating breathing videos.
Also Read:
Get More Views on Youtube Shorts
Part 2: YouTube Shorts Vs. Instagram Reels: Which is the Best TikTok Alternative?
We often hear YouTube Shorts Vs. Instagram Reels debate nowadays. Both are new platforms that focus on competing giant market leader TikTok.
Although, Tiktok is a huge Platform, and its monopoly will remain for quite a long time. But both YouTube and Instagram are having age social media players themselves.
The question is that who is a better alternative to Tiktok. Instagram Reels had been introduced before the emergence of YouTube Shorts in August 2020.
Like Tiktok, Instagram Reels allows its user to create short videos. Another similarity that Reels has its rule not to allow users to republish any content from any other app.
Similarly, there is some commonality between these two Platforms and Tiktok that forces us to compare Youtube Shorts and Instagram Reels to find who is better.
Let's compare them.
What is the difference between Instagram Reels and YouTube Shorts?
Instagram Reels and YouTube Shorts possess many same abilities. Both will enable the users to select music audio from your music library or any audio from other user's Shorts and Reels, alter the speed of your video clips before posting, and record a video with a countdown timer.
However, both have some undeniable differences as well. You can record only a 15 seconds video on YouTube Shorts, but if you upload a recorded video there, a user can post a 60-second video.
On the other hand, Instagram Reels allows you to upload a maximum of 30-second video, whether uploaded or recorded. While you'll not get the augmented reality filters with Shorts while recording a video, but Reels provides you with that facility implementing reality features.
At the same time, YouTube has revealed that it'll allow its user to add other audio voices from some of the YouTube videos in the coming time. But Instagram can't provide its user with that kind of feature.
Reels is better than Shorts
As of now, if we compare all the features of both Instagram Reels and Youtube Shorts, it seems Reels is a slightly better alternative to Tiktok than Shorts.
Although you can create lengthy content on Shorts, the layout of Instagram Reels is more efficient than YouTube Shorts.
In addition, Instagram offers a separate tab for Reels on the App; that's why it is simple and more accessible for its users to explore Reels without making much effort.
Moreover, you'll also get the direct messaging option in Reels. In this way, you can share any content with your friend via direct messaging.
On the other hand, YouTube has the pretty weird feature of watching longer videos that can force users to stay away from its new features.
Above all, YouTube won't provide its user with the facility of direct messaging. It means the user would not be able to share any videos with their friends.
Even though Instagram Reels is a better tool than YouTube Reels, they both will have to put hard yards to match or even come closer to the brilliance of TikTok.
Part 3: Recommended Tools: Best Video Editor for Short Videos - iMyFone Filme
Whether it is Tiktok, Instagram Reels, or YouTube Shorts, they all provide plenty of effects and unique tools to edit a video after recording.
However, if you want to edit a short video professionally, these all applications might not work according to your expectations. In this regard, you'll not see any better tool than iMyFone Filme.
Many content creators have revealed that they have been using iMyFone Filme for making their content look relevant and eye-catching.
Watch this video to learn how to edit video using iMyFone Filme:
It possesses brilliant features and worth admiring quality effects that'll be pretty useful while editing your video.
Features
Filme has plenty of outrageous on its sleeves. Let's talk about a few.
1. Extraordinary trimming and cutting ability
After recording a short video, if you think some parts are not relevant, iMyFone can take care of your concerns by providing impressive cropping and trimming ability.
That tool will crop or cut your video without compromising that particular video's actual quality and motive.
2. Straightforward interface
You must have tested video editors that are pretty difficult to operate, and you haven't got any clue as to what to do and what to not.
Meanwhile, you'll not get these concerns with iMyFone Filme. Since it offers a simple interface, even beginners may find it at home while editing a short video on Filme.
3. Audio and Fast Video Mode
With Filme, a user will get splendid fast and slow-mo video features. You can choose from 20 different fast modes to apply to your video. In addition, you'll find yourself lucky to get 50 voice options to choose from for your video's background.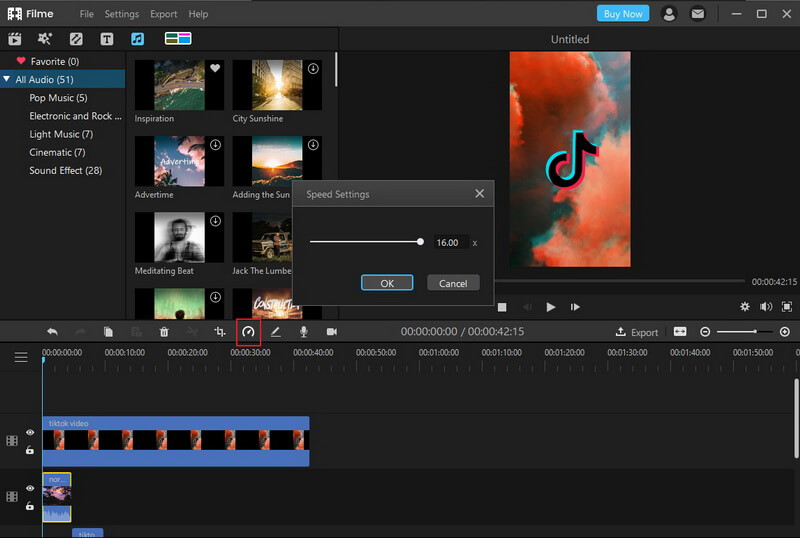 Filters and Transitions
Filme is famous for offering mouth-watering and fascinating transitions and effects to its users. With 100+ changes and over 160+ filters, iMyFone Filme aims to provide its user with quality editing power.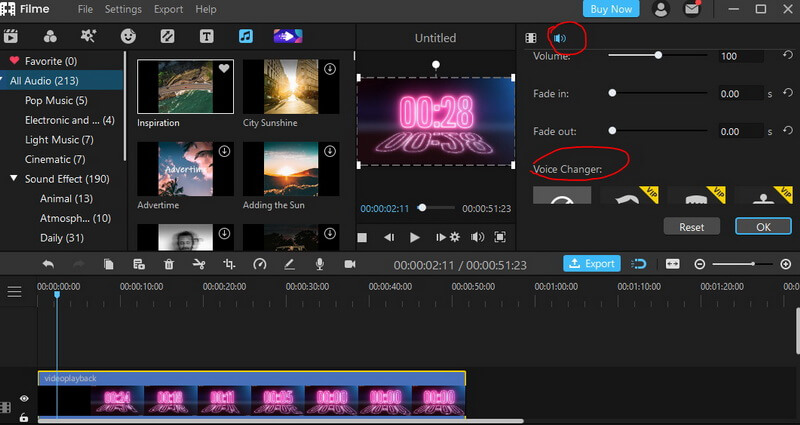 Part 4: FAQs
When should you post your reels on Instagram?
You can create Reels every day of the week, but Thursdays and Mondays are considered the best days for posting.
Even on these days, you should not post Reels between 3 to 4 pm. Some studies also suggest that posting your video on Friday at 5 am can give you reasonable engagements.
However, some Instagram activists have said that if you want to create Reel on weekdays, the timing must be 2 pm to 5 pm.
Meanwhile, posting Reels between 10 pm and 8 am is not bad because people are usually home in that period.
Are YouTube Shorts worth it?
YouTube shorts can assist you in growing a YouTube channel. First, it'll give you exposure to create content with less effort than the traditional way of creating lengthy content.
Second, it can provide the much-needed experience to remain relevant on YouTube. After exploring yourself in YouTube shorts, you can become a successful Youtuber in the long run.
Since you would have had an idea about how the YouTube Algorithm works, creating engaging and appealing content will be easier for you than ever before.
Conclusion
Finding an alternative to Tiktok seems unrealistic due to the value that Tiktok adds among all the users worldwide. However, Instagram and YouTube themselves are huge brands, and their actions speak volumes.
YouTube has introduced YouTube Shorts for allowing its users to create short videos for up to 60 seconds. At the same time, Instagram has launched Reels who has many similarities to Tiktok.
Even though they are both a reasonably good alternative to Tiktok, Instagram Reels offers a more efficient layout and features than YouTube Shorts.