YouTube is one of the most used social media platforms, and there are innumerable users of this great application worldwide. When you have a YouTube channel, you need to be very careful about every aspect of how to edit subtitles on YouTube, video editing, channel monetization, and more. Having subtitles in the video will help you more than you think. It's the next step after creating a fully developed YouTube channel and series of web videos. Subtitles are traditionally in use for viewers that are deaf and hard of hearing. So let's take a look at how to edit subtitles in YouTube and how it can be beneficial for your channel.
How to Add Subtitles to YouTube Manually?
YouTube studio has made it incredibly easy to edit subtitles to the videos. The best way to create engaging subtitles is using the Google voice detection tool. Adding closed captions or subtitles to your YouTube videos is the best way to make your content more accessible to a large audience. Whether you are using beta or classic versions of the studio, you should know how to edit YouTube subtitles effectively. However, the process you are following will determine how long it takes to edit subtitles on YouTube videos.
Steps:
Here is a complete step-by-step guide on how you can do it manually.
Step 1: When you want to edit subtitles in YouTube, the first step is to go to the video manager.
Step 2: Choose the video in which you want to edit subtitle.
Step 3: Now click on the subtitles in the top toolbar. You have to select CC or the subtitle tab.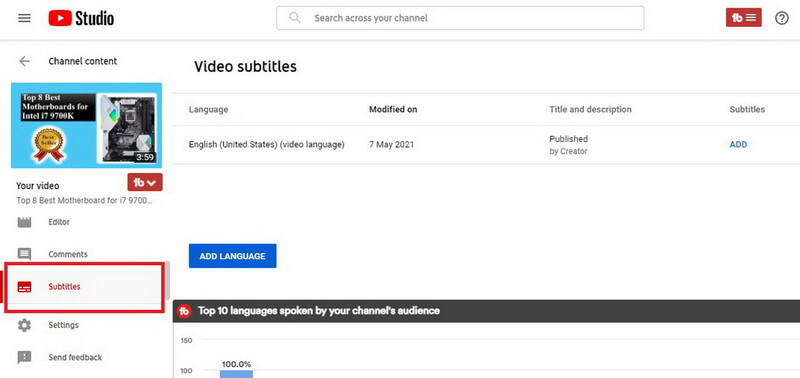 Step 4: The next step is to choose the language in the drop-down by taping on "CC or add new subtitles".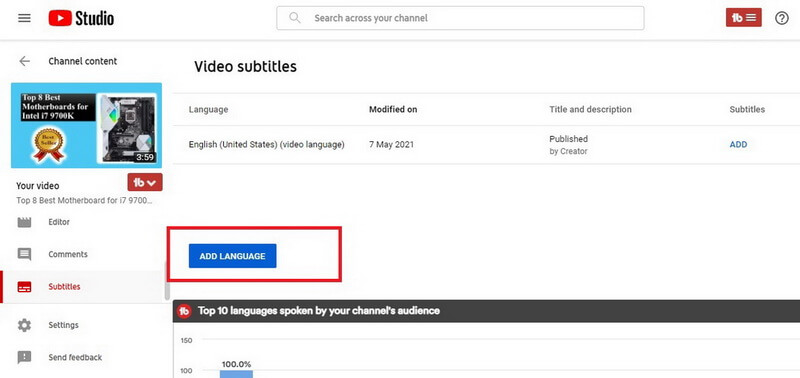 Step 5: From here, you can create new subtitles for your videos.
Step 6: Play video for YouTube edit subtitleand add a title by pausing the video wherever you want.
Step 7: Now type the closed captions or subtitles into the text box and tap on the blue "+" button.
Step 8: You can drag and adjust your subtitle from the section below the video and adjust how long it will appear on the screen.
Step 9: After completing the process, click on the save changes or publish button.
It's the complete method for those who want to know how to edit subtitles on YouTube videos. YouTube is a platform that supports different ways of subtitles to your video content. You can go to the "video manager" in your YouTube channel to access multiple methods. In this way, you can edit subtitles on YouTube according to the requirements of your content. However, the above-mentioned method is only available for the YouTube classic studio. So if you are using the YouTube beta version, you need to adopt different strategies depending upon the system you are using.
Also Read: How to Add Text to YouTube Video [2021 Ultimate Guide] >>
Customizing Automatically Generated Subtitles:
If you have already updated your video on YouTube and want to know how to edit subtitles on YouTube 2019, you should consider different factors. YouTube provides its users an option to customize automatically generated videos. This platform makes use of speech recognition technology to generate subtitles for your video. Moreover, YouTube also advises its users to customize already generated subtitles because it's the best way to ensure consistency with the audio. However, the content creators are always appreciated providing their professional captions and subtitles.
Watch this video to learn How to add quick closed captions:
Steps to Customize Subtitles:
You may want to know can you edit subtitles on YouTube and customize them according to your choice. Typing video subtitles manually can be a long process, and you have to make sure that the words make sense. So here are some simple steps to customize automatically generated subtitles in your YouTube video.
Tap on the video you want to edit on the channel subtitles page.

Choose the language of the subtitles according to your region.

Now, you can work on the auto-generated subtitles, and their precision depends upon the quality of the audio.

You can customize and edit YouTube subtitlesaccording to your content needs.

If you find any punctuation or grammar mistakes, you can fix them by breaking the paragraphs into parts.

To fix the grammar and punctuation issues, add missing periods, commas and question marks, etc. It's an ideal way to correct misheard words.

If you want to change the timing when captions appear in the content, you can increase or decrease it by dragging the cursor.

After customizing the auto-generated subtitles on YouTube, the next step is to publish them by clicking publish button.

You can also save your draft if you have not finished your editing.

If you want to change the published subtitle, click on edit.

The auto-generated caption will remain as an option, and anyone can watch your content.
When you know how to edit YouTube subtitles, you will be able to make your video more accessible. However, when you use auto-generated subtitles, it will save your time and effort. Moreover, the subtitles will be accurate and clean as well as beneficial for viewers.
Also Read:
How to Add Subtitles to IGTV Video >>
Increase Accessibility with Subtitles IGTV Captions >>
Best Way to Edit Subtitle for YouTube -iMyFone Filme
iMyFone Filme is a user-friendly video editing tool, and it helps users to add texts even without an internet connection. If you want to learn how to edit subtitles on YouTube, you can make use of this amazing tool. Moreover, this software has more editing options and features as compared to any other online tool. You can create professional-looking videos with it because it provides innumerable editing tools to its users. The main issue with other editing software is that most of them are time-consuming. Therefore, iMyFone Filme is a complete on-off project for beginners. Aside from being easy to use, you can edit YouTube subtitles by using its different functions.
Key Features:
iMyFone Filme provides multi-layers of videos, images, and tracks to make content more engaging.

With the picture in picture effect feature, you will be able to create educational and tutorial videos.

With different text style availability, you can create and edit subtitles on YouTube.

The text adjustment is easier than other tools, so it allows users to easily change colors, fonts, rotation, opacity, and duration.

Filme is a powerful tool that provides advanced features including effects, transitions, text, and animations.

It is perfect for those users who want to know how to edit subtitles in YouTube.
Pros:

Easy to use an editing tool

Budget-friendly

Include recorder, converter, and downloader

Solid support

Easy sharing
Steps to Edit YouTube Subtitles Using Filme:
Step 1: Open Filme and go to the file. Tap on the desired aspect ratio from the new project.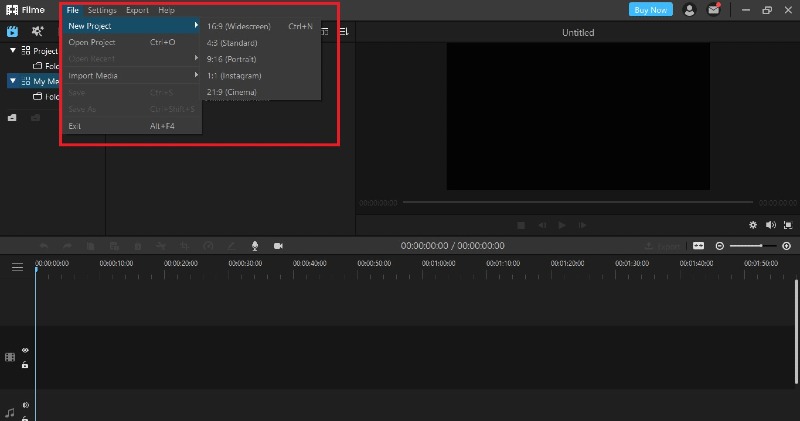 Step 2: Now go to the import and tap on the import file. Open the video you want to edit with subtitle. Drag it from media after importing video.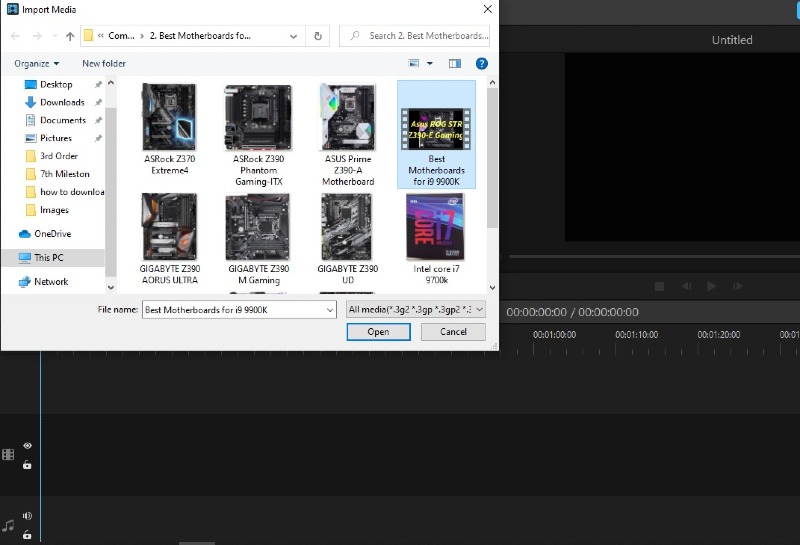 Step 3: Move the play head to the point where you want to edit the subtitle in the video and click on the "+" button after editing the text.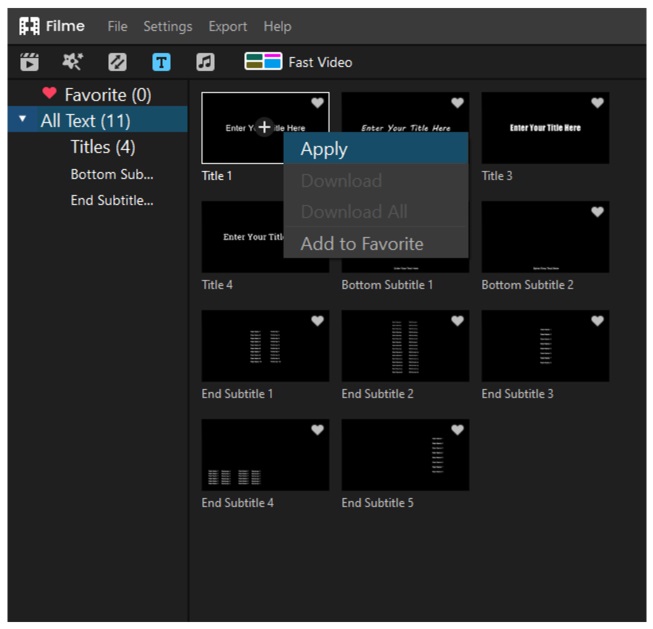 Step 4: The text will appear on the canvas, and you can double-tap on the title in the timeline. Now, set the alignment, font, color, size, line spacing, text spacing, position, and other attributes.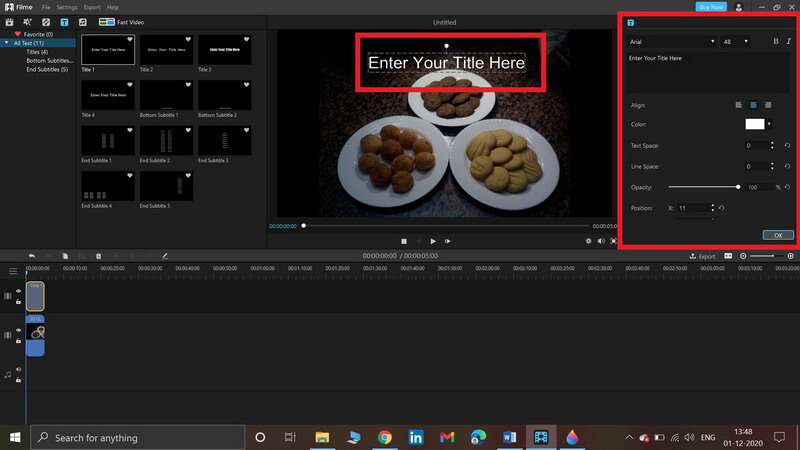 Step 5: The next step is to adjust the video duration by moving the cursor at the end of the title. Furthermore, you can decrease or increase the duration depending upon your choice.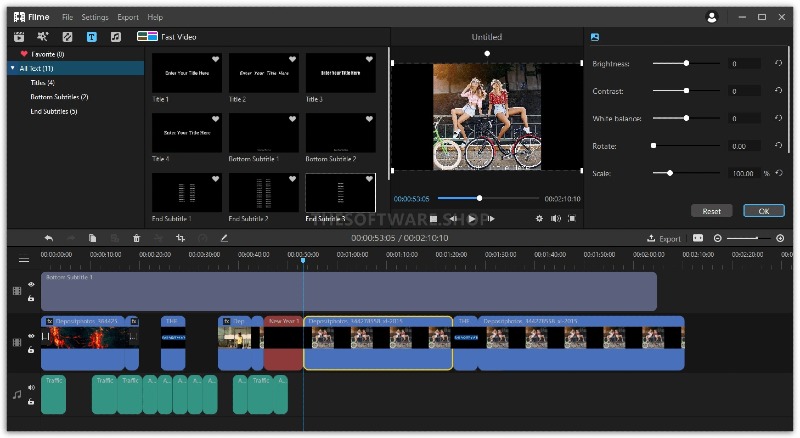 Step 6: Users can edit multiple subtitles and also preview your editing. The final step is to go to the export menu and click on the export video.

Conclusion:
YouTube is a popular channel to share content and provide subtitles to increase its accessibility. So when you learn how to edit subtitles on YouTube, you can easily increase your video ranking, and people will be able to find your content through search engines. Therefore, if you want to add or edit YouTube subtitles, you must first create a YouTube account. For this, you need to have a Gmail account, and if you have already created one, use it for signing into YouTube. Moreover, the use of subtitles is the way to improve verbal memory and behavioral intent. There are multiple YouTube hacks to edit subtitles that can help you to create exceptional content. We hope that this guide is helpful if you want to know how to edit subtitles on YouTube videos and save time by customizing automatically generated subtitles.