Audio editions which simply refer to the manipulation of audios such that the volume, speed, and length, are now not only possible to be done from anywhere but they can also be done by anyone.
This can be done either using editing audio online tools or with audio editing software as will be discussed more in this article. It is only with adequate knowledge of the two that you can decide on the best way to go in regard to audio editing.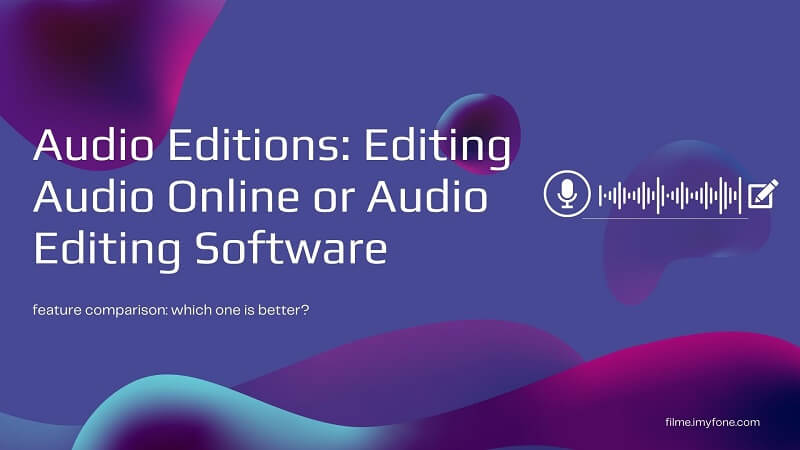 Part 1: How to Make Audio Editions with Editing Audio Online Tools
When it comes to editing audios online, the process is facilitated by the use of audio editing online tools such as Twistedwave.
Twistedwave is an online platform that allows you to edit audios. This editor broke the market and is on the rise in terms of how much it is preferred and its number of users due to its well-known effective and user-friendly toolkit.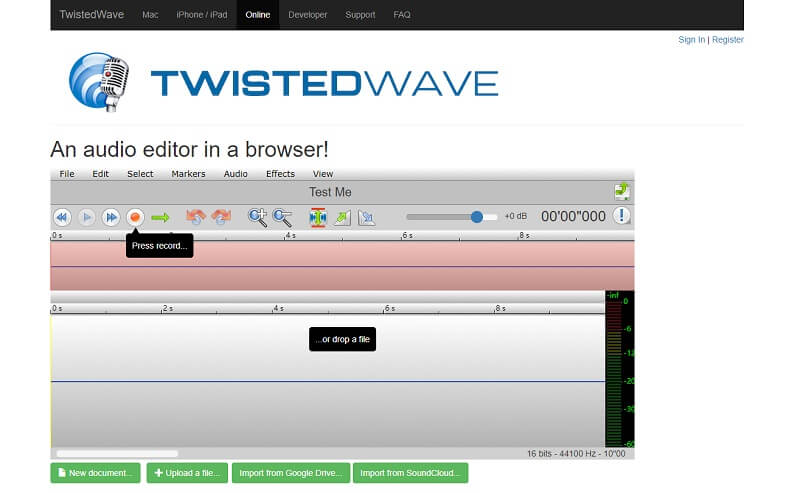 How to make audio editions online with Twistedwave
Using the Twistedwave audio editor can be very seamless provided you follow the steps given below:
Step 1: You will need to download the Twistedwave audio editor. Once it is successfully downloaded and installed it successfully, you will need to launch it.
Step 2: You will then click on the file option and select the option to open. This will allow you to import your audios. You also have the option to record raw audios by tapping on the red button.
Step 3: You will then need to edit your chosen/recorded audio across the tool using all the various effects and other options that are found in the tool. Some unique effects include reversing audio and inserting silence.
Step 4: Once you are done editing, you will click on the file tab that will give you the option to save and you will be able to save the audio editions with the inclusion of a change in the file format successfully.
Part 2:How to make audio editions with audio editing software
Using audio editing software is yet another way that people use to edit their audios. The audio editing software that will be discussed in detail in this article is VoxBox.
Voxbox is an audio editing software that is re-known for all the effects it has when it comes to editing audios. Also,it can be used as a voice recorder. On audio edition,you can select clip from the whole video and cut or delete it.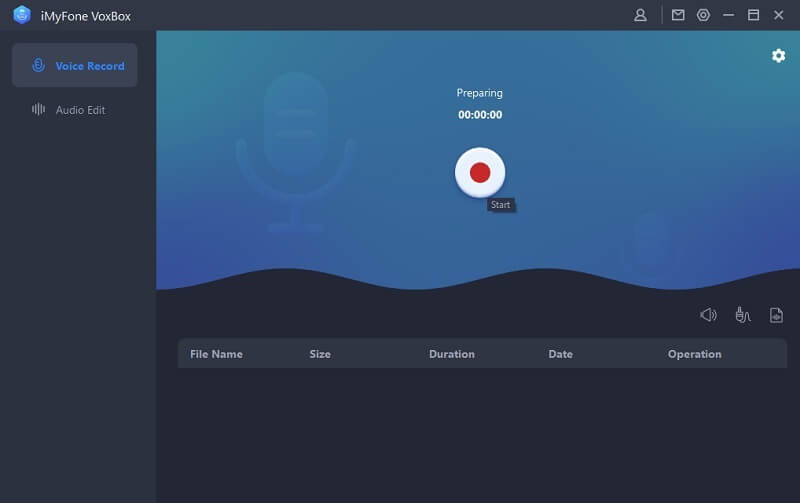 How to make audio editions online with VoxBox
It has more than four and a half stars on the Google Play Store and it is quite simple to use. You can do this by:
Step 1: You will head to iMyFone Voxbox official website and download and install the newest version for your windows device.
Step 2: Once you get it downloaded and it has been installed and launched, you will be able to see your tools and effects. You can either import your audio files from your device or create new audio altogether.Or edit your recording after record on VoxBox.
Step 3: Export the selected clip or the whole audio is supported on the VoxBox.
Comparison: Editing Audio Online Tools VS Audio Editing Software
When deciding whether you would want to go the route of using editing online audio tools or audio editing software, it is vital that one has all the necessary information concerning the two to be able to make a well-informed decision. The following are some of the benefits and cons of online audio tools and audio editing software.
Pros of editing audios online

The tools for editing audios online are powerful and give support for the editing of large files.

Editing audios online allows the users to convert their files to different formats.

Editing audios online allows the easy clipping of audios.
Cons:

Editing audio online tools can be quite expensive in comparison to what they offer.

Editing audio online tools can fail to be as advanced as editing software.
Pros of audio editing software

Audio editing software supports more audio formats than online audio editors such as MP3, OGG, FLAC, M4A, WMA, and much more.

Audio editing software has more editing tools that allow you to get more effects such as making beats and music, creating a DJ mix, creating a launchpad, recording multiple voices and mixing, and much more.
Cons:

Audio editing software may need some training as it can be quite advanced.

Audio editing software may need large processing power.
Final Words:
Audios Editions from your device has never been so easy. The VoxBox audio editing software is without a doubt the software you should be looking into getting so that you can continue or even start enjoying its benefits.