No one would have predicted the success of voice changers a few years ago, as changing the voice completely with ease would never be easy. But, the technology evolved and has yet to look back since then.
Apart from allowing you to change the voice in real-time, now you can rely on the voice tuner app to change the pitch of your voice.
Is finding a reliable voice tuner an easy task?
Unfortunately, you might have to put in the hard yards to access the appropriate auto-tune voice app, but this post is all set to introduce some of the most brilliant tools.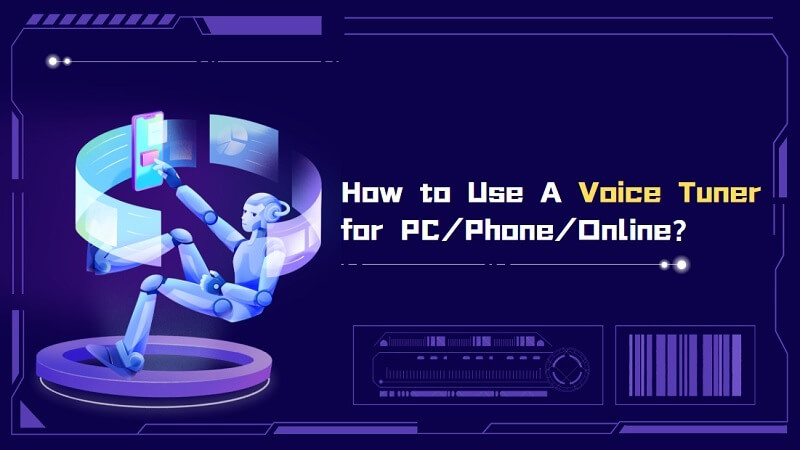 What is Voice Tuner(voice changer)?
A vocal tuner is the pitch correction effect that tunes the out-of-key signals. You can use a voice tuner to make an ordinary singer sound like a perfect one.
A voice tuner app also empowers you to make your voice sound like your favorite artists, including T-Pain, Travis Scott, Migos, Kanye West, etc.
To use a voice tuner, you'll need to record your voice and then apply the sound effects you'd like to add. Hundreds of voice tuner tools are offering the services, but only a few are reliable.
We'll talk about a few of the three terrific auto-tune voice tools.
How to Use A Voice Tuner for PC?
MagicMic Voice Tuner for Windows and Mac
Although iMyFone MagicMic is well known for changing the voice in real-time on multiple streaming platforms, you can use it as a voice tuner.
It means now MagicMic Voice Tuner empowers you to record your voice or import the recorded voice and add voice filters or sound effects. Besides adding voice effects, MagicMic Voice Tuner also supports editing the voice, making it worth listening to.
From allowing you to adjust your voice's pitch to helping you reduce the noise from the recorded audio, MagicMic is simply the best voice tuner tool for you.
If you are looking to auto-tune your voice for various purposes, looking at the MagicMic Voice Tuner, which comes up with a user-friendly interface despite having offered mind-blowing features, is the best way to go.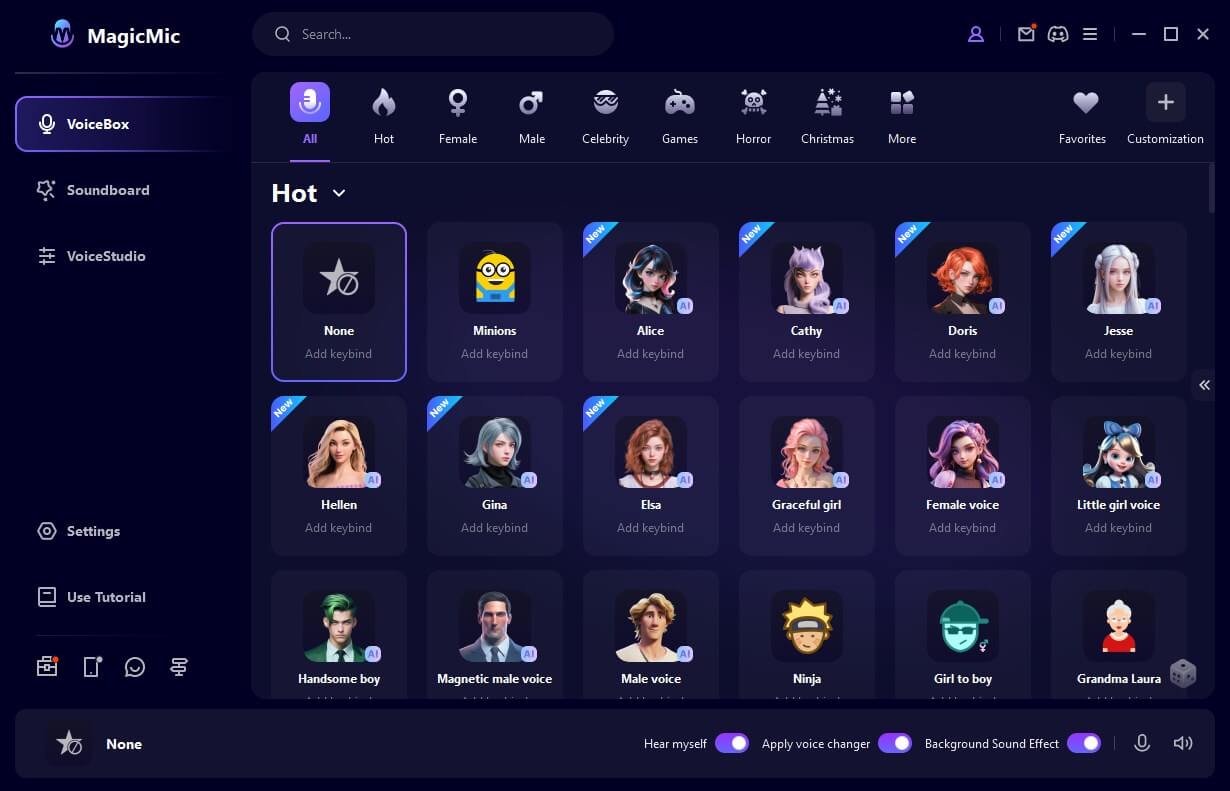 Features:
It comes up with 600+ soundboard sound effects, 125 voice filters, and 150 voice memes.

You can custom voices easily.

Record your voice and add your favorite voice effects is available

Adjust various sound parameters of your voice
How to use the MagicMic Voice Tuner?
Step 1:
Navigate to the official webpage of MagicMic Voice Tuner and install the software on your PC. Launch the MagicMic afterward to begin the proceedings.
Step 2:
In this phase, all you need to do is select the microphone as your input device. After turning on the ''Hear myself'' and ''Apply Voice Changer'' options, you'll need to speak in the microphone. Now, you can record your voice before applying the voice effects.
Step 3:
Browse the voice effects library and select the voice filter you'd like to apply to the voice you recorded earlier.
How to Use A Voice Tuner for Phone?
There are few reliable voice tuner apps for mobile devices, but Voice Changer with Effects is an exception. It is a brilliant voice tuner that allows you to turn your voice into multiple characters' voices by recording the voice.
Besides recording the voice, Voice Changer with Effects also enables you to import the recorded voice. After generating the voice in preferred sound effects, you can set them as ringtones or export them anywhere you'd like.
On top of that, Voice Changer with Effects doesn't shy away from helping you to adjust the pitch of the recorded audio.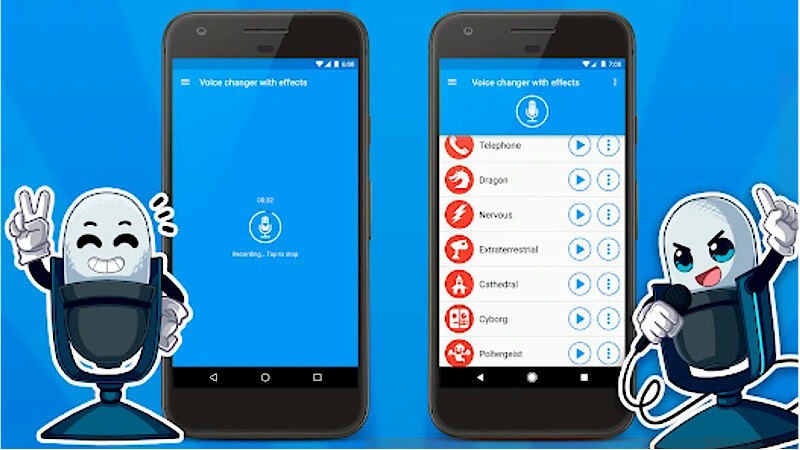 Features:
Allows you to explore 40 voice effects

Import the audio or record your voice

Unlock the voice effects through ads

Customize the audio appropriately.

Compatible with all Android devices
Steps of using the Voice Changer with Effects
Step 1:
After visiting the Play Store, you'll need to install the application. Next, launch the app and select the ''Tap to start recording'' icon.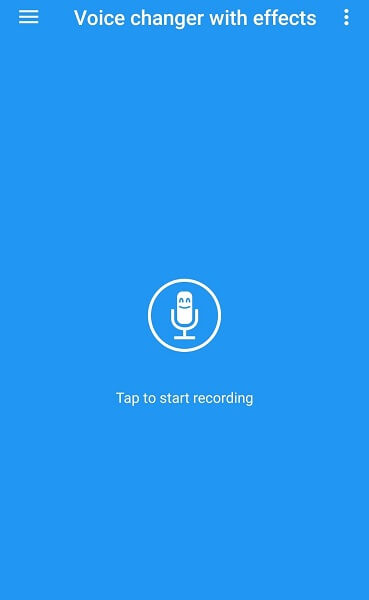 Step 2:
You'll need to speak into the microphone before selecting the preferred voice effects you'd like to apply to the Recording.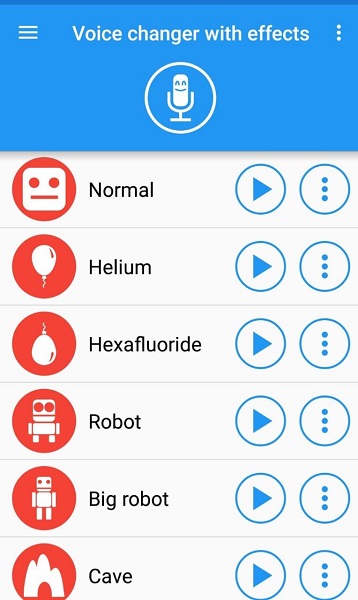 Step 3:
After adding the voice effects to your recorded audio, you'll need to export the audio to mobile.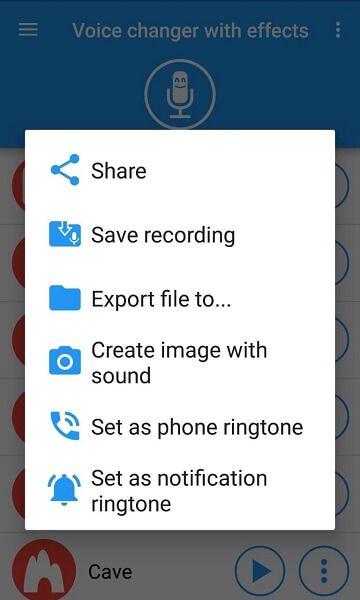 How to Use A Voice Tuner Online?
You'd be amazed after knowing that now you can record your voice in an online voice tuner and make your voice worth listening to. Unlike various online voice tuners, Soundation is excellent for singing and designed for music producers.
While Soundation has a feature that favors the music producers, it also allows other users to record their voice and apply their favorite voice effects. Apart from recording the voice, the Soundation voice tuner also allows you to import the pre-recorded audio and perform the editing techniques on it.
This brilliant online auto tuner voice tool comes up with free and paid versions, but if you intend to record your audio, opting for the free version will be a good idea. The only thing that might let you down about Soundation is that it offers a problematic user interface which will be challenging for newbies.
Features:
Comes up with the collection of samples and bits

Allows you to generate soothing music

Offers the brilliant audio editing tools

It comes up with the convenient cloud storage

Import or record the audio
How to use Soundation Vocal Toner?
Step 1:
Launch Soundation's official website and enter the email account credentials
Step 2:
Click on the ''Drag and drop'' icon to upload the audio you'd like to edit in the Soundation.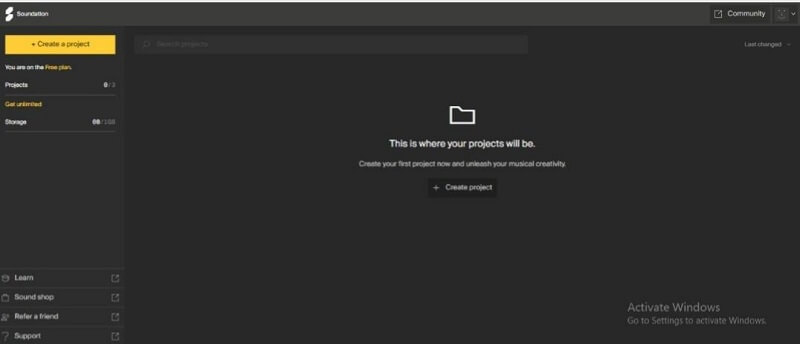 Step 3:
After marking the channel, you'll need to double-press the bottom panel to bring it up.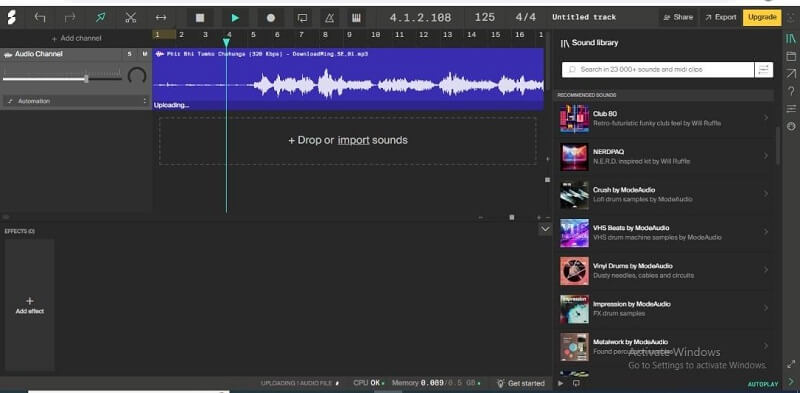 Step 4:
Tap on the Add effect and select the sound effect you want to use on your audio. Next, navigate to the menu and select the Vocal Tuner.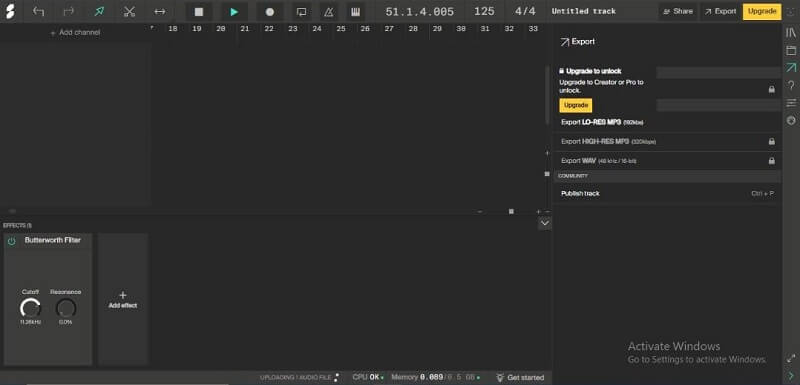 Conclusion:
If finding a reliable voice tuner was ever to be a hectic task, this post has made it look pretty simple. We've revealed the three different types of voice tuner tools for PC, mobile, and online.
All the tools we've gathered here are brilliant, but no one can match the supremacy of the iMyFone MagicMic Voice Tuner.
With hundreds of voice filters and sound effects, this voice tuner helps you make the recorded audio top notch.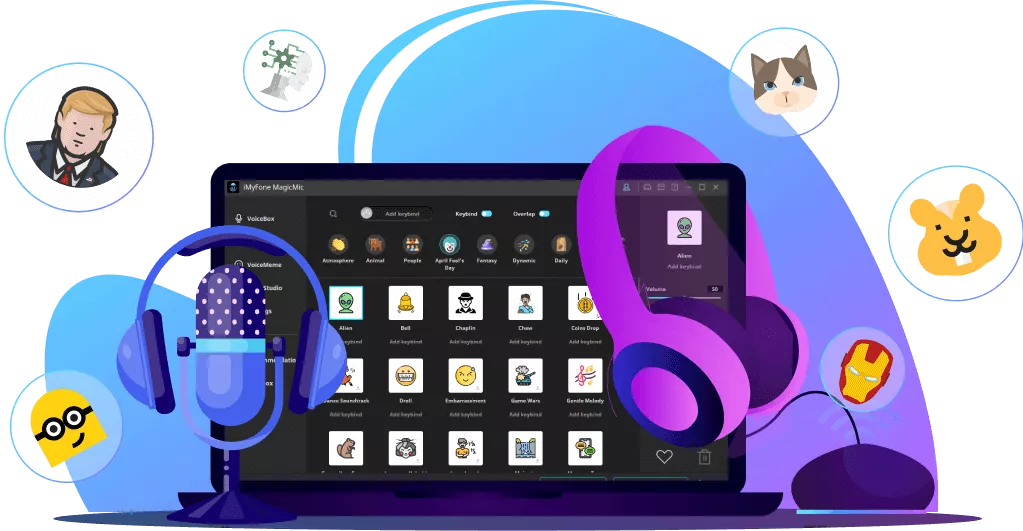 125+ Voice effects for one-click voice changing in real-time.
Huge library with 400+ Voice Effects and 150+ Voice Memes.
Sound emulator in games, live, chatting, online classes, and more.
Voice recording and audio voice changing is supported.
Voice studio lets you create any voice you like.