If you are a fan of manipulating voices and sounds, it is without a doubt that you would want to get the best voice transformer for Windows and Mac.
A voice transformer that is compatible with both Operating systems means that you do not have to overthink about whether you are using or will be using the same Operating system in the future. You have the leisure to switch it up knowing that you will still get the services of your mac voice changer and your Windows voice changer altogether.
This article sheds light on the best voice transformer that will give you impeccable results, despite the operating system you are using.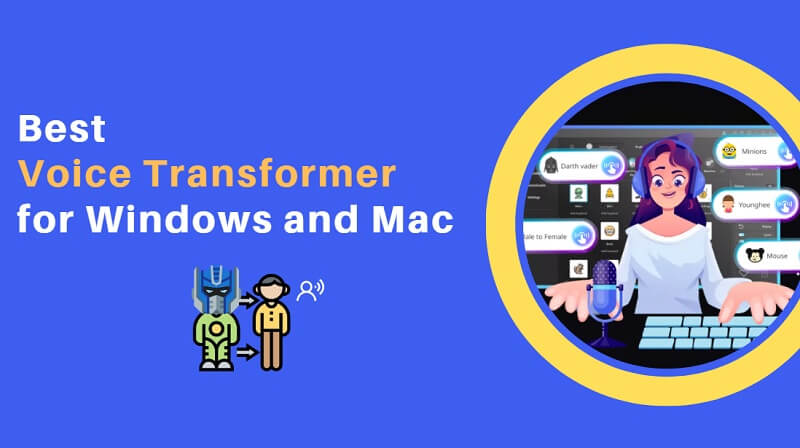 What is Voice Transformer
A voice transformer is a vocal transformer that works in real-time and is designed in a way that it is able to craft and shape your vice into your customized voice of choice. With a voice transformer, you can sound like your favorite musician, actor, fictional character, and so much more.
Voice transformers are increasingly becoming popular as more people are learning about just how much they can use them. Whether you want to edit your videos and put fun sounds, or you want to play a prank on your friends on Discord, or just want a fun way to chat with your loved ones, voice transformers are the way to go!
Best voice transformer for PC
MagicMic Voice Simulator
The tech geeks as well as other voice transformer specialists all agree that MagicMic is the best voice transformer for all your voice transformation needs. MagicMic is compatible with both Windows and Mac operating systems.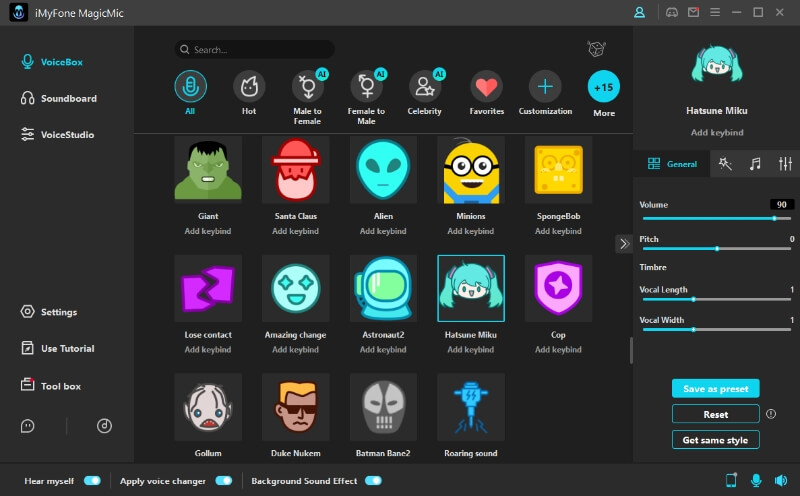 Its key functions include:
Features:
1) MagicMic works in real-time. You do not need any recordings prior as you can simply use MagicMic to transform your voice in actual real-time.

2) MagicMic has more than 120 voice filters, more than 400 voice effects, and more than 150 voice memes at your disposal. These effects get added as well weekly which means that you will never run into an issue of not having enough effects.

3) MagicMic can be directly used in other applications or games by the use of designated keybinds. You, therefore, do not need to exit whichever app you may be using to activate your sound filters.

4) MagicMic doubles up both as a recorder and as an audio file voice changer. You can therefore use both to your most advantage.

6) MagicMic allows you to customize your very own soundboard. This feature not only gives you complete creative freedom but also allows you to change the names of the filters and effects, and even to import your very own filters and add them to your library.
Examples of use scenarios are:
You can use MagicMic voice changer for Mac Discord while gaming to prank your friends.
You can use MagicMic while doing voice-overs in videos to make them more engaging and funny.
You can use MagicMic during online classes to crack jokes and just make the experience of distance learning better and lighter.
You can use MagicMic during online classes to crack jokes and just make the experience of distance learning better and lighter
User Rate: 4.8 Stars
The users of MagicMic are all satisfied and say it is the best voice transformer in the game.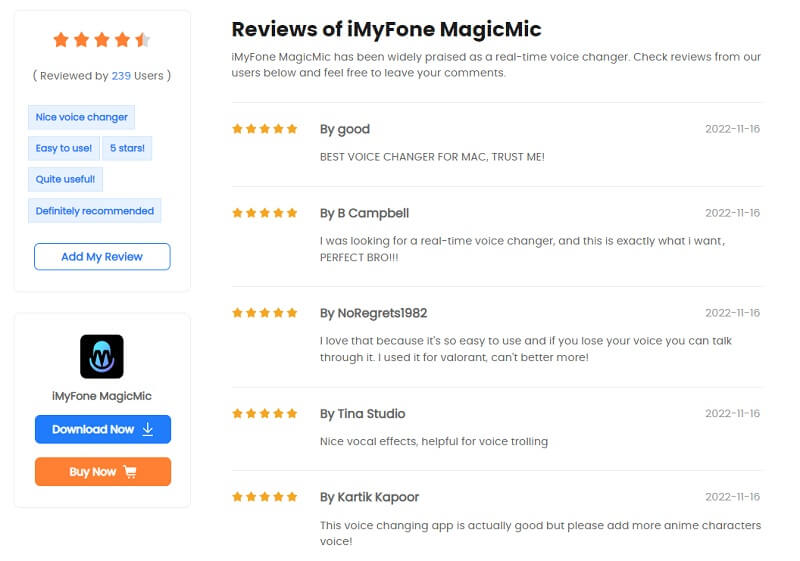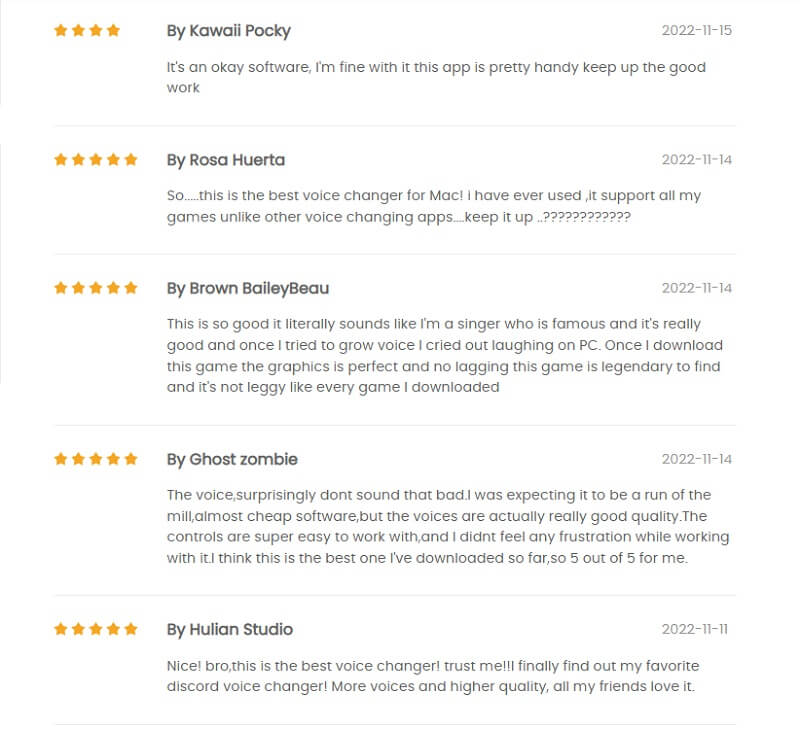 Video Guide About MagicMic Voice Transformer
How to transform voice actors with voice changer
The steps to use MagicMic are:
Step 1: Download and install MagicMic.
Step 2: Once it is launched, you will choose your input and output devices as microphone and headphones respectively. Once you have successfully completed these settings, you will see a pop-up informing you that you are all set to go.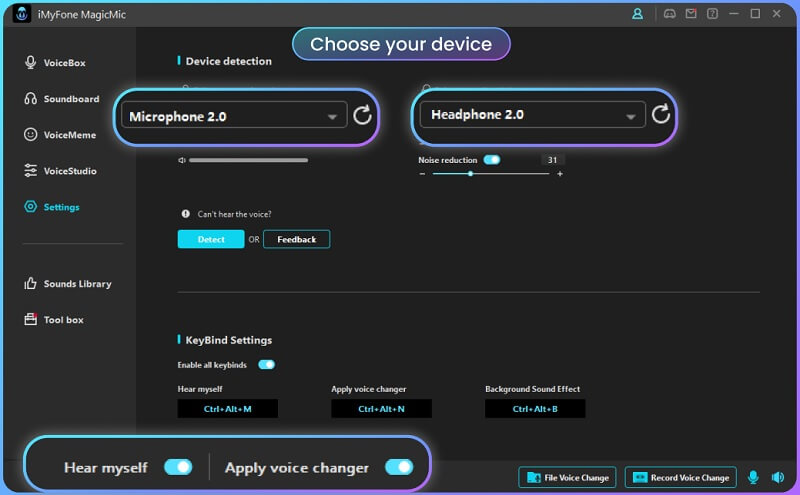 Step 3: You will now check and try out the different voice-changing effects. You can select any actor effect and speak into your microphone so that you can test how much you like the output. You can also adjust them as you wish.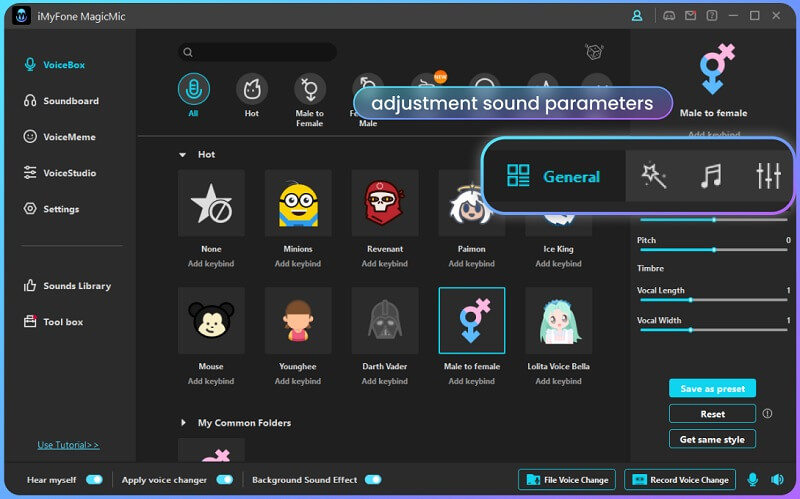 Step 4: Being all set, you can now change your voice on other platforms with ease such as Skype, Twitch, Fortnite, and others.
Popular Voice to Transform
The main reason people get voice transformers is to be able to sound like whomever they want whenever they want. In most cases, these are popular artists or fictional characters of their choice. Some examples of popular voices that are loved include:
Optimus Prime is a famous character in Transformers, which is all about robots. The voice of Optimus Prime is deep and very robotic.
Hatsune Miku is an anime girl that is very popular all over the world. The voice behind the anime girl is Sali Fujita. Miku is a Vocaloid software voice bank and has sung more than 100,00 songs. Her voice is very popular and more people want to sound like her.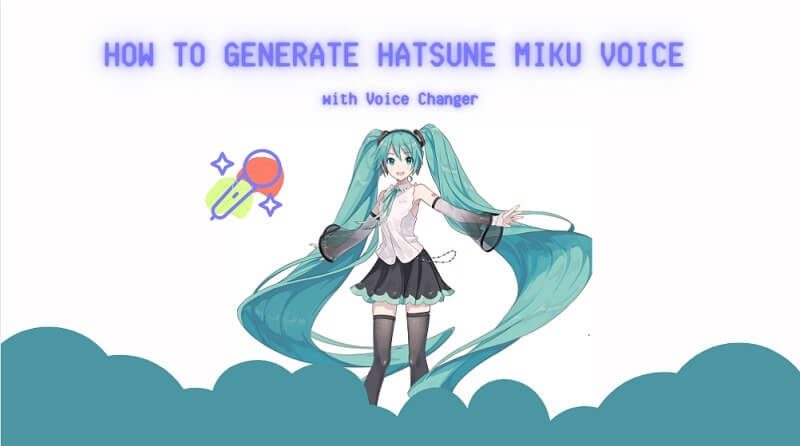 SpongeBob is a popular fictional character. He is from the famous children's show SpongeBob Square Pants which follows him, as the main protagonist living under the sea in a pineapple. SpongeBob is funny and highly loved by all ages. SpongeBob's voice is a bit rusty and squeaky.
Kermit the frog was first seen in the tv show Sam and Friends in 1995. At first, he sounded like a lizard but it was confirmed that he was in fact a frog when he made his appearance on other TV shows.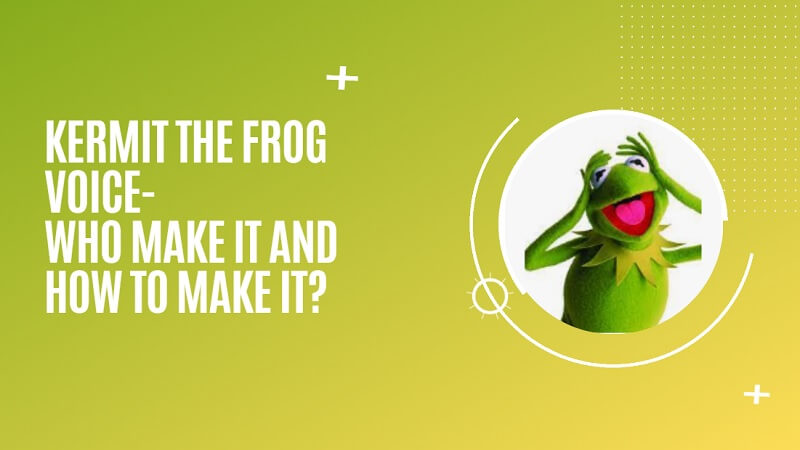 Conclusion
Getting the best voice transformer for windows and mac has never been made easier. MagicMic voice transformer is all you need for your mac voice changer or for your PC voice changer. As seen above, using it is very simple even if you are a beginner.
On top of that, you get various filters and voice effects so that you can sound like your favorite movie character or anime. It is also worth noting that the MagicMic website has every answer to any question that you may have. From guides and step by step how to achieve a certain effect, you can simply not go wrong with this as your voice changer.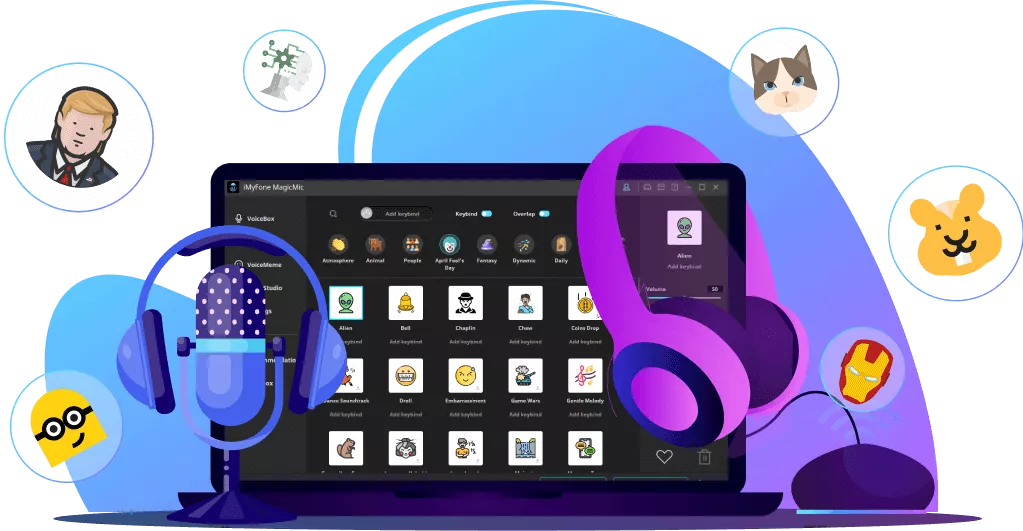 125+ Voice effects for one-click voice changing in real-time.
Huge library with 400+ Voice Effects and 150+ Voice Memes.
Sound emulator in games, live, chatting, online classes, and more.
Voice recording and audio voice changing is supported.
Voice studio lets you create any voice you like.