Voice disguiser apps are increasingly getting popular with time. Who would not want the freedom and ability to sound like their favorite artist or favorite movie character whenever they wish?
This is now possible because of all the amazing voice disguiser apps. This article details just how you can also achieve these results as well by using the best voice disguiser apps this 2023. You will also get a step-by-step guide on how to use the apps in question.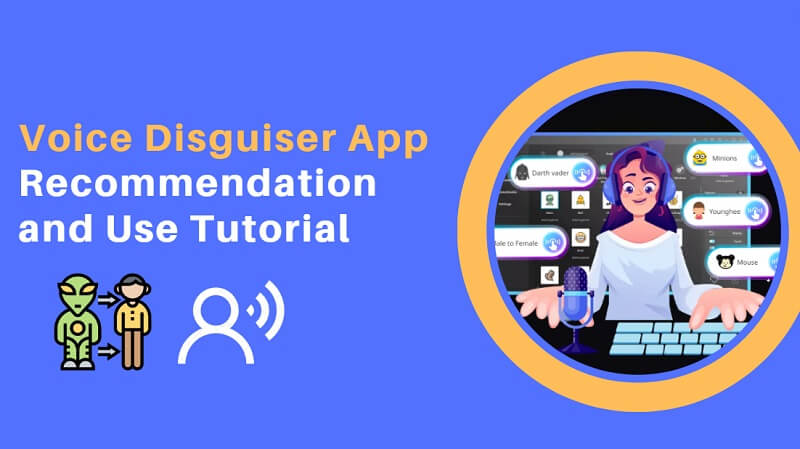 For PC: Voice Disguiser App Recommendation and Use Tutorial
MagicMic Voice Disguiser
Tech geeks and voice disguiser experts have all agreed that MagicMic is the best voice disguiser app for PCs. It is compatible with Windows operating system, Mac operating system, Android, as well as iOS.
MagicMic Voice Simulator
MagicMic is the best voice simulator on the go! MagicMic can be used on Android, iOS, Windows as well as Mac.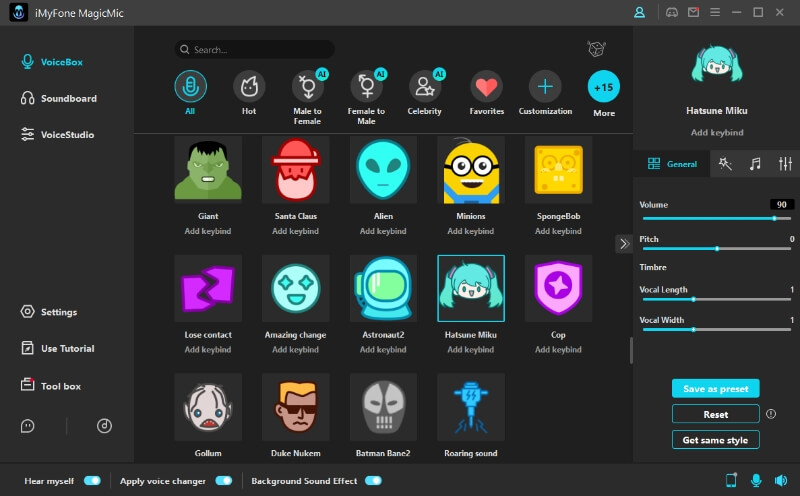 Its key functions include:
Features:
It acts both as a voice recorder as well as an audio voice changer. You do not need to prerecord your audio and then put them through MagicMic.

It works in actual real-time. You do not have to wait for any processing to happen.

Adding voice effects and voice filters. It has more than 100 voice effects, filters, and memes that are constantly being added. You will therefore never run out of options.

MagicMic gives you the absolute creative freedom to customize your very own soundboard to your taste.

MagicMic can be used to make prank calls, on Discord, and live streams, and can even be used to do voice-overs in videos for those who edit videos.
Guide to using MagicMic
To use MagicMic as a voice disguise app, all you have to do is follow the steps below:
Step 1: Download and install MagicMic.
Step 2: Once it is launched, you will choose your input and output devices as microphone and headphones respectively. Setting them up in this manner ensures that as you speak into your microphone, MagicMic will be able to alter your voice in real-time so that the output has your desired effect.
Once you have successfully completed these settings, you will see a pop-up informing you that you are all set to go.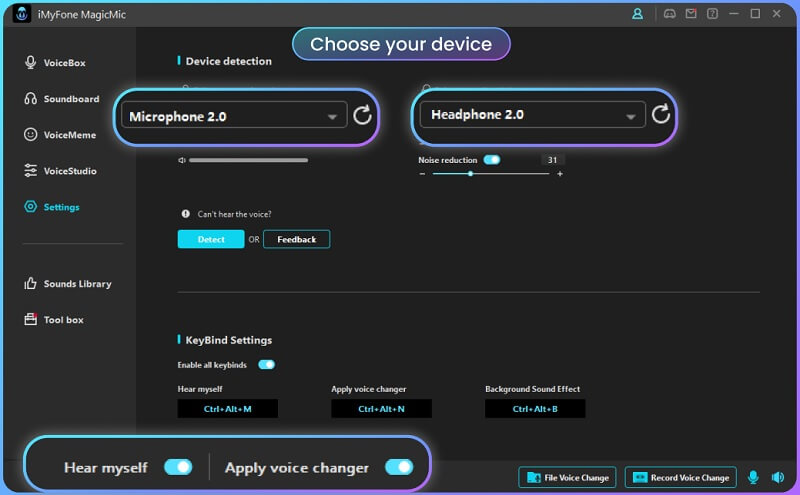 Step 3: You will now check and try out the different voice-changing effects. You can select any actor effect and speak into your microphone so that you can test how much you like the output. You can also adjust them as you wish.
This is where you get to customize your soundboard to your desire. You can change the names of the effects and group them to suit your specific needs.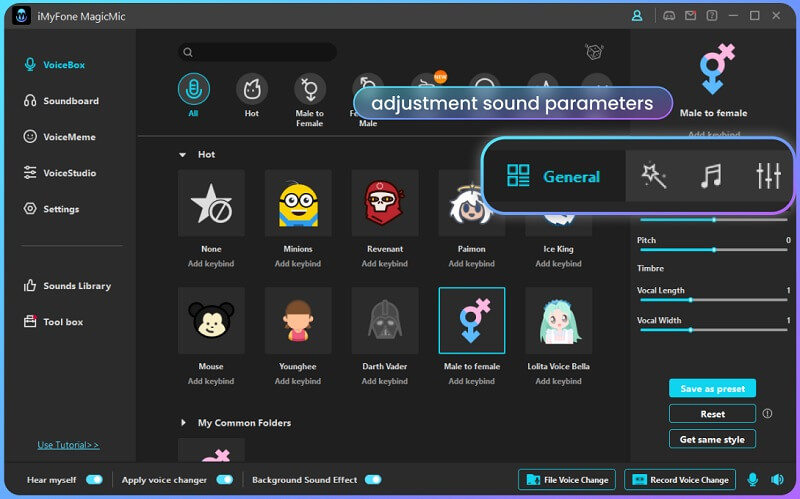 Step 4: Just like that, you will be all set. You can now change your voice on other platforms with ease such as Skype, Twitch, Fortnite, and others. All you would have to do is launch the app which you want to use MagicMic with and adjust your settings accordingly.
Video Guide About MagicMic Voice Disguiser App
For Mobile: Voice Disguiser App Recommendation and Use Tutorial
The best voice disguiser app, if you are using a phone, is without a doubt Funcall. Funcall is available on both the Play store as well as App store which means that whether you are an Ios or an Android user, you will still be able to use it comfortably.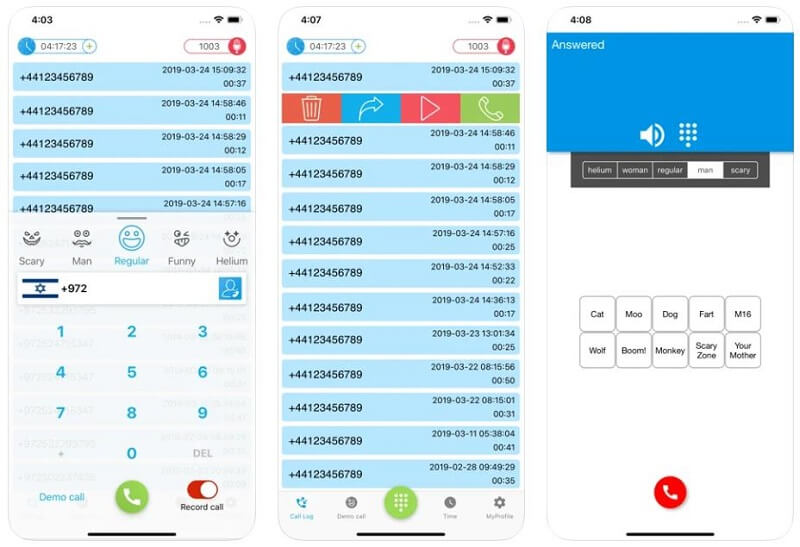 Some key functions of Fun calls are:
Features:
1. Funny voices. Fun call has several funny voices that you can use to alter your voice on your phone calls or even use them as background effects and sounds in videos.

2. Funcalls support all operating systems on phones. Whether you use iPhone or Android, you can use this app. They are even in the process of making it accessible to people with WinPhone.

3. It can be used for international calls. Indeed, this app does not charge for international calls. Because it uses an internet connection, as long as you are connected to the internet, you will be able to make international calls and still have fun using Funcall.

4. It is a creative outlet and it is constantly getting innovated so that it always provides the best services for its users.
Guide to using the Funcall app
Using Funcall as an app to disguise voice is quite easy. The steps to follow are:
Step 1: Download the app and install it.
Step 2: Launch the app and enter the number you would wish to call.
Step 3: You will then select the country from which the number you placed in the step above is located.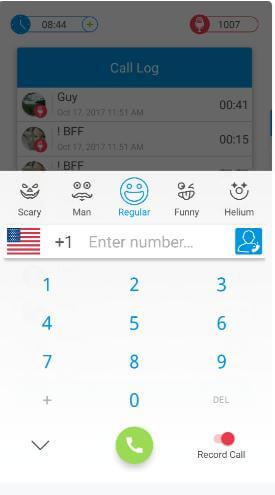 Step 4: You will then choose the voice that you desire from the various options given.
Step 5: When the person on the other end picks up your call, your voice will automatically get altered in real-time.
Step 6: You can also add funny sounds as you talk on the phone for more amusement.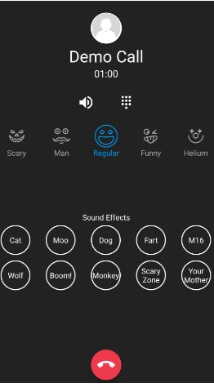 As a user of Funcall, you also get a daily bonus that gives you more time and fun on the app.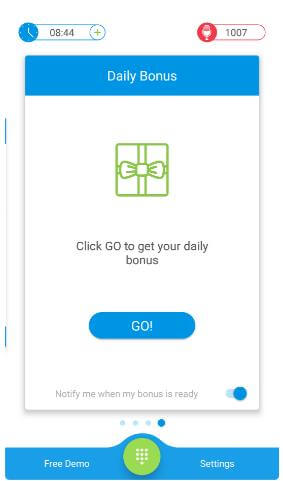 Conclusion
If you were on the search for the best voice disguiser app, then look no more! Above are the best apps that one can use. MagicMic disguiser app surpasses any expectations as it is the best in the market and provides the best quality of sound effects, memes, and even sound filters.
Whether you are a gamer on Discord, a video editor looking for background effects, or just want a fun disguiser app, you now have all you need to know.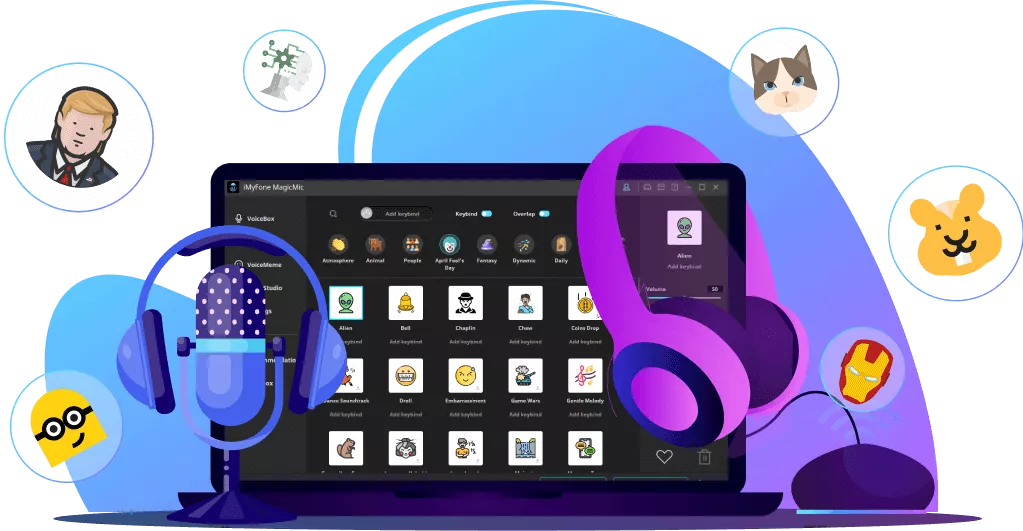 125+ Voice effects for one-click voice changing in real-time.
Huge library with 400+ Voice Effects and 150+ Voice Memes.
Sound emulator in games, live, chatting, online classes, and more.
Voice recording and audio voice changing is supported.
Voice studio lets you create any voice you like.