If you are a professional streamer, getting your hands on highly efficient voice changing software has to be your first priority. It is because good voice changing software can change the dynamics of your streaming completely.
There are software like MagicMic, Clownfish and Voice Candy that are perfect to be used on your Windows and Mac. If you are confused about which software to choose, we have jotted down the top 8 finest of them, so let's get straight to it.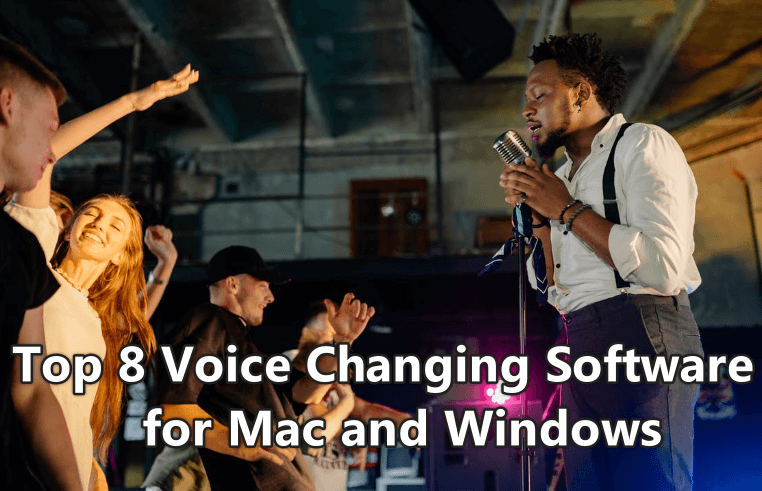 Part 1: Top 4 Voice Changer Masks For Choice
Finding good quality voice changing software for Mac is quite a big hassle. So, make sure to try the ones given below because they actually work best.
MagicMic voice changing software does not even need an introduction, mainly because of how famous and good it is. This voice changing software is mainly used for changing voice and adding sound effects during your live stream.
The software has multiple options for editing the voice by changing its pitch and depth. You can also add sound effects in real-time, and it has a collection of more than 200 sound effects for your ease.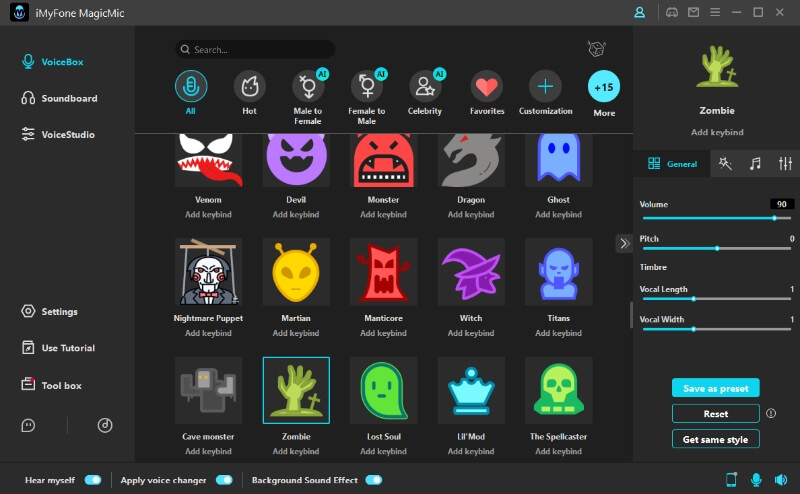 Features:
Allows to import local files

It comes with a money-back warranty

It could be used during gaming or live streaming

Helps with customizing voice effects

It has a collection of over 200 voice effects
User Rating: 4.9
Despite the fact that the voice effects on Voice Candy are limited, it still offers a satisfactory quality which is why this software is on our list. The software helps you change your voice quite easily, and then you can send it to whoever you want via iTunes.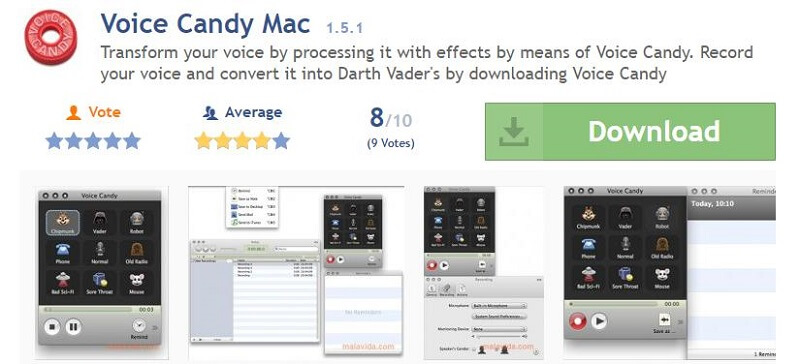 This software is very easy to use, and it might not be the ideal choice for professionals, but it is a pretty decent choice if you are new to using voice changing software. It also works as a voice recorder too, and it is improving day by day, which is pretty good news too.
Features:
It is effortless to use and is perfect for beginners

Sound effects are of good quality

It has a pretty wide collection of sound effects

Does not lag during voice changing
User Rating: 3.6
When it comes to MorphVox, there is no software that beats the level of efficiency that it actually has. MorphVox is a software that you should use if you actually are a professional streamer because it gives you all the features of a proper voice studio.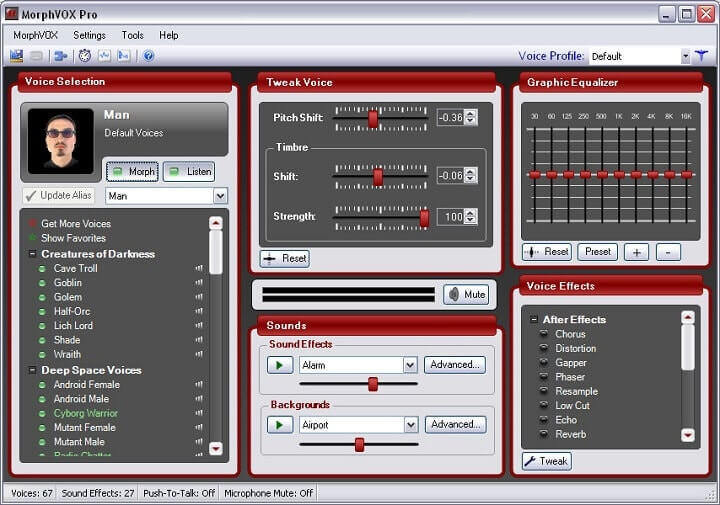 With MorphVox, you also get a free trial for Mac, and you can also edit your desired voices from this software just the way you want. You can also turn this software into a fully-fledged soundboard, and this software's background sound cancellation feature is just impressive.
Features:
Perfect for professional gaming

Offers background sound cancellation while making a call or during a live stream

The software allows you to edit your desired sound effects in no time

Offers a free trial of seven days

The sound effects that Voicemod offer contain high quality.
User Rating: 4.4
Voice Changer Plus is yet another very efficient software that works great for Mac. This software offers you many different sound effects that you would be a fan of. Also, it lets you play your voice backwards, which is pretty interesting too, so you will have fun with this software, and that is for sure.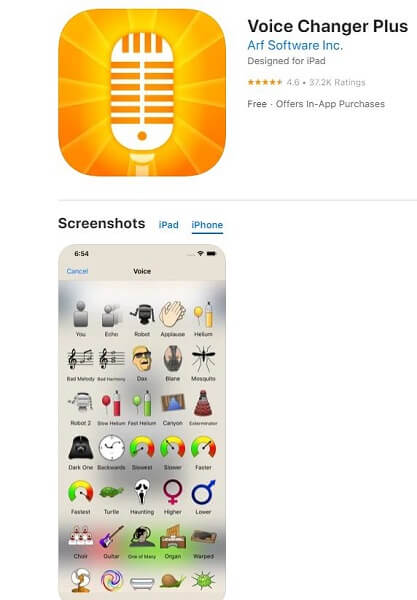 It is really easy to navigate through Voice Changer Plus because it has a pretty basic outlook. You don't have to put a lot of effort into understanding this software which is why it is beyond perfect for beginners.
Features:
It is a very reliable software

Voice Candy is good for beginners

It offers a wide range of voice effects

It does not lag during the usage at all
User Rating: 4.6
Part 2: Best 4 Voice Changing Software for Windows
There is quite a lot of voice changing software for Windows in the market, so you obviously have to choose wisely. Let's get into our next list and find out the finest of voice changing software for Windows, according to experts.
1. MagicMic [Highly Recommended]
MagicMic was already listed in the Mac section, but we are listing it yet again because you can use this software in Windows too. In fact, it works even better if you use it in Windows and its efficiency is always on spot.
You can add sound effects from MagicMic to different applications and games. The best thing about MagicMic is that it is really easy to use and does not cause a lot of trouble. It is not only secure, but millions of people have used and loved this software.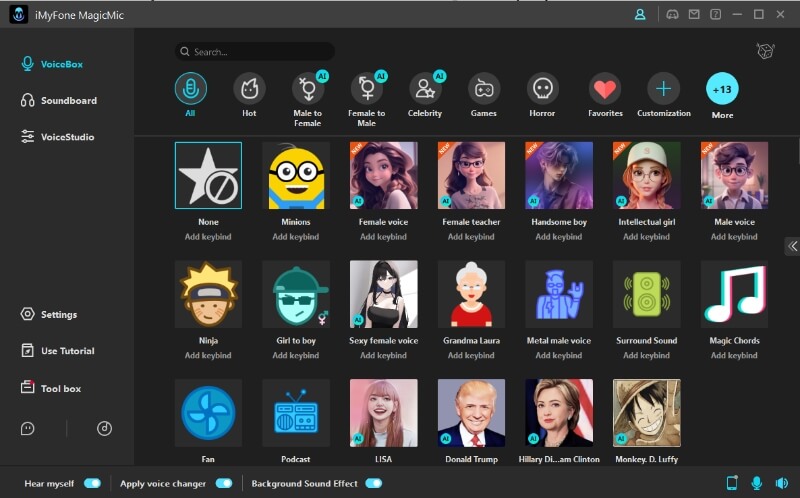 Features:
It is very convenient to use

Has the option of a voice studio with which you can customize your voice

Let's you import sound effects from your local storage

Let's you import sound effects from your local storage

Supports Mp3 and WAV formats
User Rating: 4.9
This voice changer software is specifically made for Windows, and it actually works with all the applications installed on your PC. It offers you enormous control and has a whole lot of sound effects that you can use in real-time.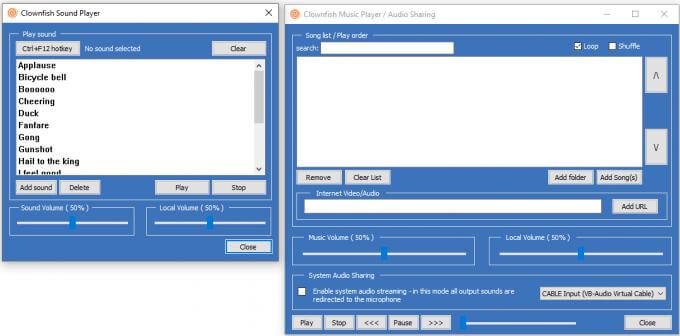 You can also control the background noises with this software, and installing it is also a pretty easy job. Anyone from a professional to a beginner can use it because of its functions and ease of use.
Features:
It comes with a voice assistant tool

Let's you change the background voice

You get multiple options for sound effects
User Rating: 4.0
With this voice changer, you can now change your voice while using different apps or while making a call. This software is highly compatible with Windows, and using it is easier than ever. You can also make adjustments to your voice while using this software.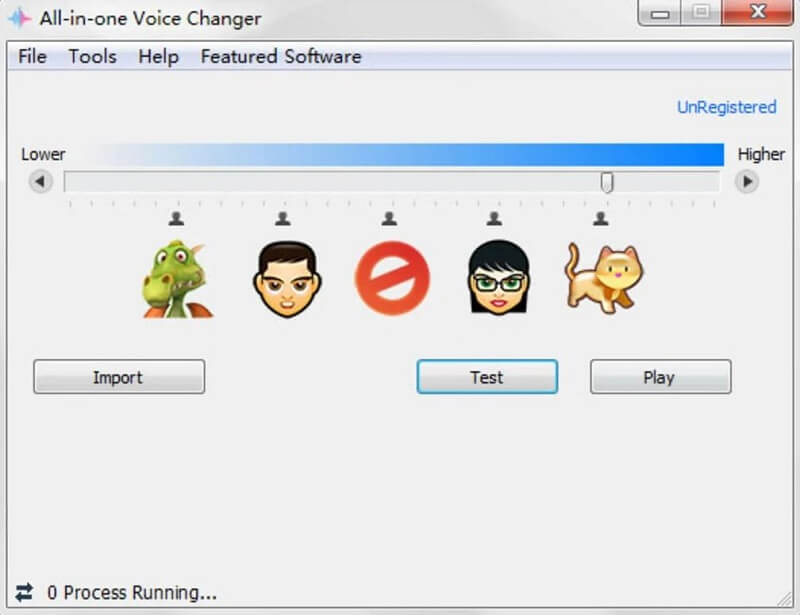 A good thing about this software is that it is not overly complicated and is pretty easy for everyone to use. You can use this software on Skype, messenger, Yahoo and other apps, and it is really fun to use.
Features:
Works perfectly with Windows

Can alter your voice completely

Perfect for performing different characters
User Rating: 4.0
It is very professional software that lets you change your voice in no time. You can control your voice and even change it the way you want. There are multiple options for changing your voice, and it is also compatible with other applications.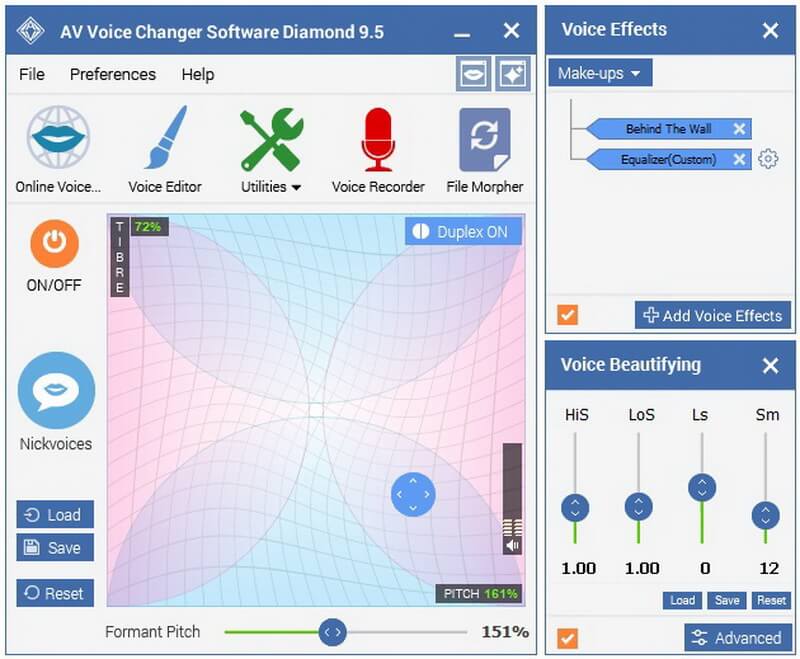 It does not make your voice sound fake either, which most voice changers actually do. Its interface is quite flawless, and it has to be your ultimate pick if you are new to voice changing software and are looking for a hassle-free one.
Features:
Suitable for professional use

Offers multiple sound effects

Has a great outlook
User Rating: 4.0
Final Words
You can find hundreds of voice changing software in the market but always make sure to pick the one you are confident about because otherwise, you might not be fully into it. You need to pick the voice changer software according to your requirements and according to the operating system you have.
But when it comes to iMyFone MagicMic, you don't even have to worry about the operating system because it works great on Mac and Windows both. Also, the efficiency and numerous features of MagicMic are what makes it truly great software. So, don't forget to give it a try.