Without a voice changer for discord, communication seems dull. Imagine talking to your best friend, and suddenly, you add a grandma sound! Won't that be a pleasing addition to your communication? Though it's fun, the market is saturated with such voice changers. Finding the most suitable option isn't a piece of cake.
You might have tried many, but some sounds appear unnatural, while others lag at conversion quality. Don't fret! We have made this guide to ease the hassle for you. It lists and compares some of the top discord voice changers so you can pick one according to your needs.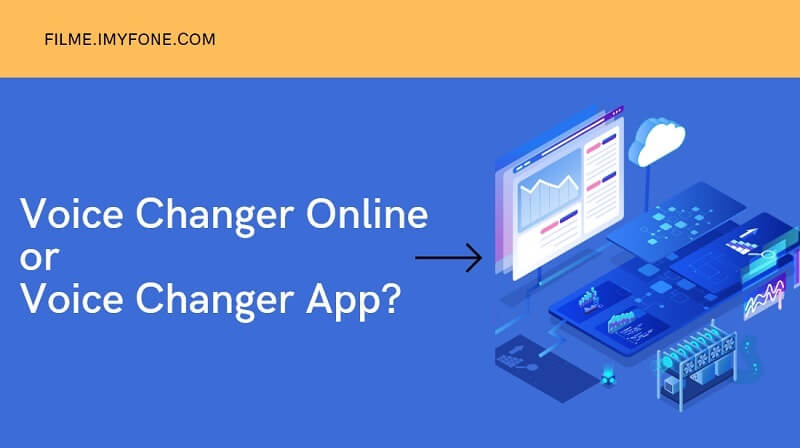 Without further ado, let's delve into them;
Part 1: 2 Voice Changer App with Pros and Cons [PC/Mobile]
MagicMic is a top-of-the-line voice changer for discord Mac and other operating systems. Whether you are Windows and Mac user or iPhone or Android lover, this voice changer has everything for you.
On top of that, it sizes a few megabytes, which means it would function optimally on even devices with low CPU strength. MagicMic is loaded with tons of features to add craziness to your discord experience.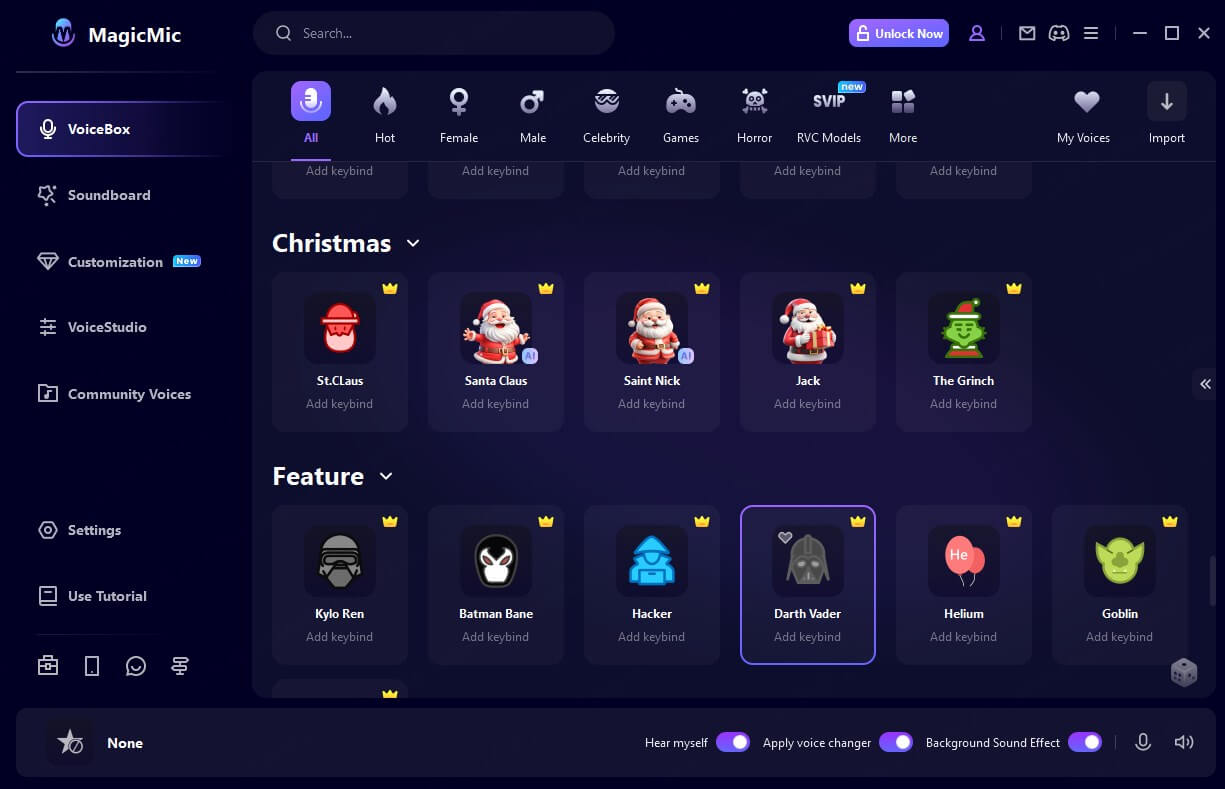 Let's unveil some of the most exciting ones;
It offers separate controls for background and main sound effect management
One can change voice for discord in real-time with 100+ amazing voice filters
500+ natural sound effects make it further fascinating
Offers simultaneous functionality of voice changing and adding sound effects
Watch Video Guide About MagicMic Voice Changer App
It's another package that offers complete voice modulation freedom. You can record your voices and shine them with 50+ creative voice effects. On top of that, it comes with basic editing options so that you can play around with your previous voice pieces anytime. If you want a voice changer for discord mobile, then Voice Changer Plus can be a viable option.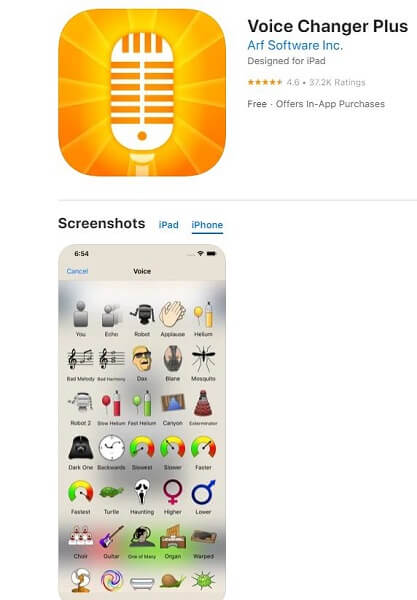 Let's drop some of the exciting features of this discord voice changer;
It provides trim controls
Open any of your previous recordings and add your desired effects
Offers full voiceover support
Part 2: Voice Changer Online with Pros and Cons
Among online discord voice changers, this tool is a valuable addition. Voicechanger.io allows you to upload your favorite audio, or you can record in real-time. Even you can generate audio from the text. From ghostly effects to robots, classic telephone rings to clock ticking, this voice changer has everything to meet your basic needs.Currently, this tool only facilitates voice changes without any background effects.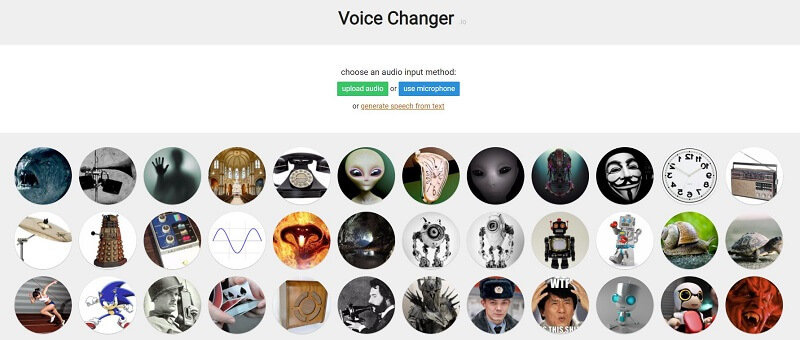 The primary functions of Voicechanger.io include;
You can add custom voice effects
55+ voice effect options
It can be used for commercial purposes without any credits or extra fees
It is another considerable online voice changer for discord to create surprising voices. You can add any audio and convert its voice with your desired voice effect. Myvoicemod.com allows one to record and apply voice effects in real-time. The free version offers five fake voice effects, which you can use for your projects. In order to unveil other exciting features, you need to pay a few bucks. Currently, Myvoicemod.com lists only a few voice effects, but developers have ambitions to play big.

The primary functions of Voicechanger.io include;
Facilitate conversion of pre-saved and live audios
Lists 12+ different voice effects
It has single-click conversion process
Which is Better? Voice Changer Online or Voice Changer App?
Now that you know both types of voice changers for discord: app & online. You might be wondering which one is an ideal pick for your discord-related audio conversions with mesmerizing sound effects. Well, the answer is subjective to your needs. Both of these options are pretty good, but app versions are more-reliable and safe alternatives to online ones.
Let's unveil the positives and negatives of both methods so that you can decide on the most-valuable option by yourself.
Voice Changer App
These are in the form of applications or software that you can install on your desired devices. Most users prefer these because;
Pros:

Stable: Application based voice changer for discord provides more stable and natural voices without any buzz.

More Voice Changing Effects: These all-in-one applications offers hundreds of voice-changing options, i.e., MagicMic has more than 300.

Feature-rich: These applications have varying functions like background noise management, merging voices, trimming, and editing
Cons:

Download: You need to download the applications before using any of these features

Device Requirement: These applications might not be available for every operating system or device
Voice Changer Online
You can avoid the hassle of downloading voice changer applications by relying on online voice changers.
Pros:

Convenience: Online converters offer convenience by eradicating the need for a proper system or application. Just visit the website, add your voice, and get it converted in no time

Saving Computer Storage: Unlike applications, these work online without burdening your system
Cons:

Stable Internet: As these operate online, you need continuous access to a stable and reliable internet connection. Otherwise, your whole process would be multiplied by zero

Few Voice Effects: Voice effects in these applications are very limited, i.e., Myvoicemod.com has only 12!

Fewer Functions: These usually lack most of the basic functions like editing, merging, and trimming audio
Conclusion
Analyzing all the aforementioned information about voice changer app and online voice changer, it's quite convenient to state that app-based discord voice changers are the industry leaders, especially if you use them regularly. MagicMic is an unparalleled winner because of its massive collection of voice effects, exceptional features, and captivating interface.
So, why not give MagicMic a shot with the free trial version?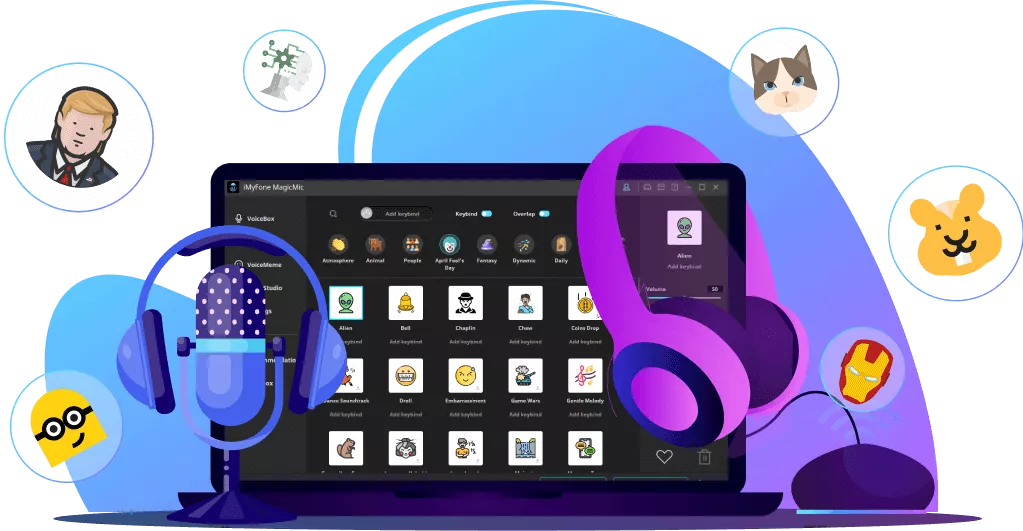 100+ Voice effects for one click voice changing in real-time.
Huge library with 300+ Voice Effects and 150+ Voice Memes.
Sound emulator in games,live,chatting,online class and more.
Voice record and audio voice changing are supported.
Voice studio lets you create any voice you like.