Vocaroo AI Voice is a cutting-edge audio recording tool that offers high-quality voice generation. If you're wondering what is Vocaroo, it is a free online voice recorder that allows you to easily record and share audio files. With Vocaroo AI, users can create professional recordings with ease, thanks to its user-friendly interface and advanced features.
In addition, there are many Vocaroo alternatives available that offer similar functionalities for high-quality audio recording. Explore these options and revolutionize your audio content production today.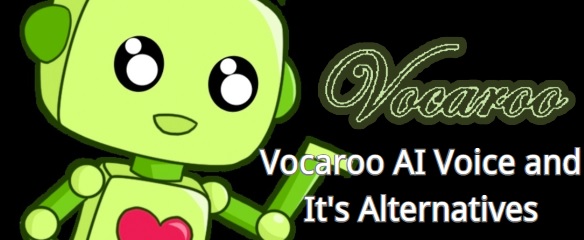 Part 1: What is Vocaroo Voice Recorder?
Vocaroo Voice Recorder is a free online tool that allows users to record, save, and share voice messages or audio files. With Vocaroo, users can create recordings without needing to download any software or create an account. It's a simple and convenient way to record and share audio content.It's designed to be user-friendly, similar to Google Docs for audio. With no sign-up or login needed, you can download the audio or share it via a link, embed link, or QR code.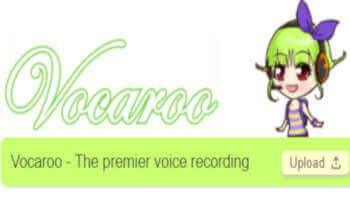 However, with the introduction of Vocaroo AI Voice, users can now experience advanced features and higher quality voice generation. Vocaroo AI Voice is a cutting-edge tool that is designed to revolutionize the way we record and produce audio content.
Part 2: A Step-by-Step Guide to Recording Audio with Vocaroo AI Voice
Vocaroo Recording has quickly gained popularity due to its online accessibility and ease of use. People use it to quickly accomplish their daily tasks without the need to download any software. This not only saves time but also storage space effortlessly. If you're curious about how to use Vocaroo effectively, continue reading to explore the following sub-section and discover more.
Step 1: Launch the Voice Recorder
Open your browser and go to the Vocaroo website. Once you're there, the interface will pop up, and you'll see a red microphone. Click on the microphone to launch the voice recorder.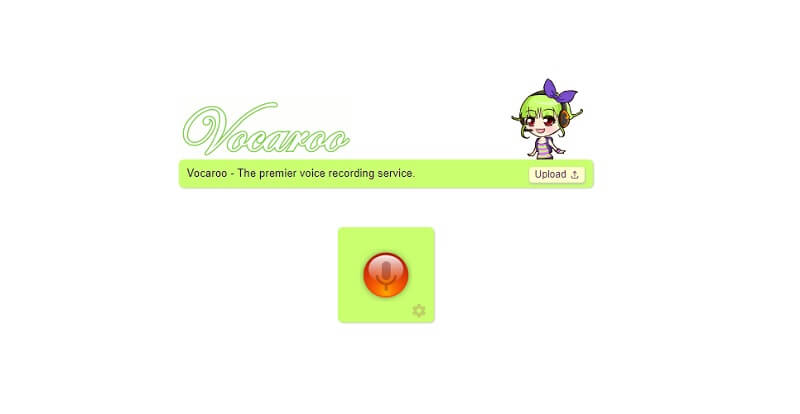 Step 2: Initiate the Recording
Before you start recording, you can customize the settings to suit your needs. Use the "Settings" icon to toggle on or off the "Auto-Adjust Volume" option, and remove any background noise as needed. Once you're ready to start recording, click on the red microphone, and the recording will begin.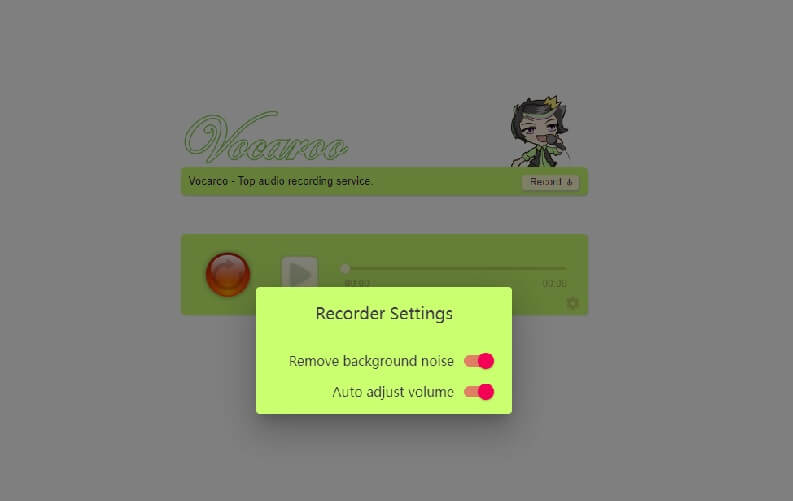 Step 3: Stop the Recording
When you're done recording, click on the "Stop" button to end the recording. The window will show the "Save and Share" option.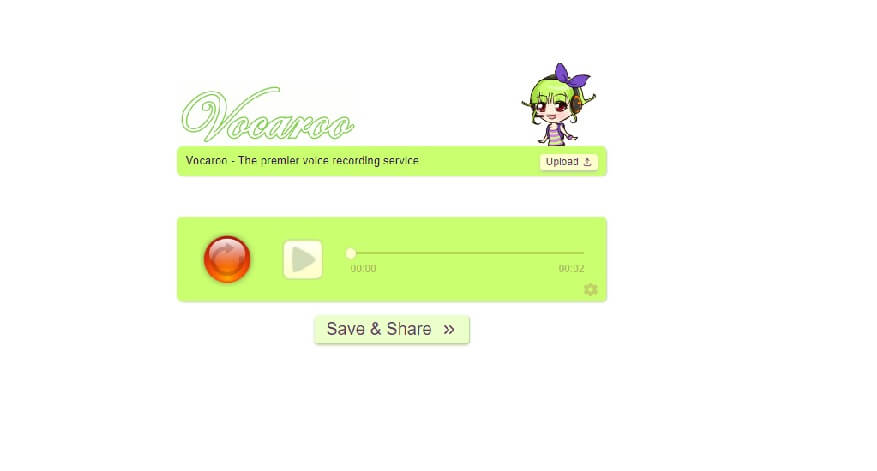 Step 4: Sharing and Downloading
Vocaroo offers multiple sharing options for its users. You can share your recording on various platforms, including Facebook, Twitter, Discord, WhatsApp, and Email. The link is ready to be copied and pasted to another platform. Moreover, you can also download the recording to your phone by scanning the QR code. The embed option is useful for web developers. If your recording isn't up to your standards, you can simply delete it.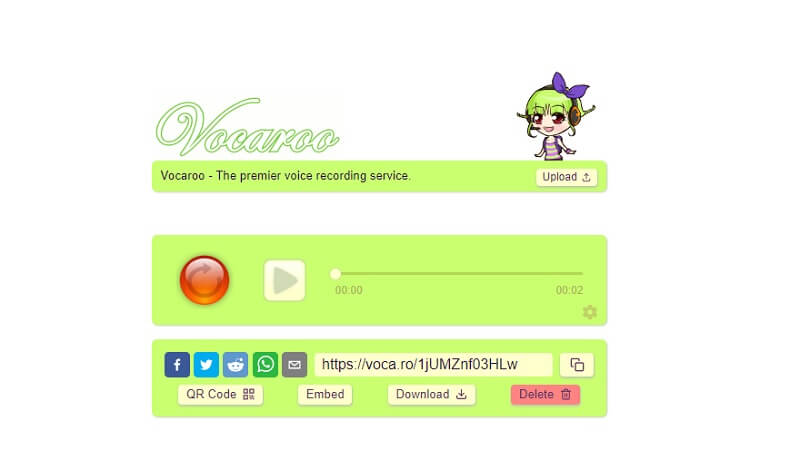 Part 3: Explore the Top 3 Vocaroo Alternatives for High-Quality Audio Recording
While Vocaroo Voice Recorder is a popular tool for recording and sharing brief audio clips, it does have some drawbacks. For example, it doesn't have advanced editing features, and the recording quality may not be as high as some users would like. Additionally, it may not be the best choice for recording longer audio files. If you're looking for an alternative to Vocaroo, there are several options available.
In the next , we'll introduce you to four of the best Vocaroo alternatives that you can use for your audio recording and sharing needs.
MagicMic is a voice changing software that allows users to modify their voice in real-time during calls and recordings. With a range of different voice effects and filters to choose from, users can transform their voice into anything from a robot to a monster, to a celebrity impersonation. The software is compatible with a variety of popular communication platforms, including Discord, Skype, and Twitch.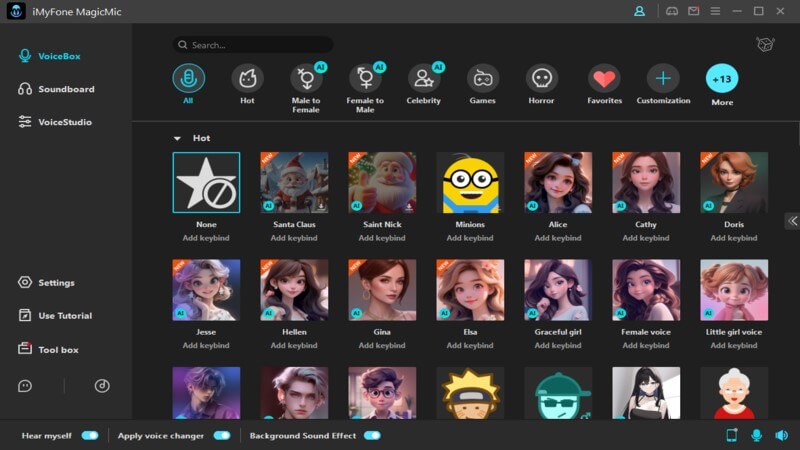 Key features of MagicMic
Transform Your Voice with 125+ Different AI Voice Filters Instantly. Access over 400 Voice Effects and 150+ Hilarious Voice Memes to Enhance Your Favorite Programs.

MagicMic has the ability to generate AI voices. This allows content creators to personalize their content with a unique and recognizable voice.

MagicMic's intuitive interface allows you to create your own custom voice filters. This feature is perfect for those who are feeling creative and want to add a personal touch to their content.

MagicMic includes an extensive soundboard that allows users to add sound effects, background music, and other audio elements to their content. This feature makes it easy to create engaging and immersive content.

MagicMic seamlessly integrates with popular streaming platforms like Twitch, OBS, and Streamlabs. This makes it easy to use while streaming and allows users to enhance their live streams with personalized AI voices and sound effects.

MagicMic is compatible with both PC and mobile devices. This means that users can take their personalized AI voice with them wherever they go, allowing them to create content on the go.
Online Voice Recorder is a free web-based application that allows users to record, save, and share audio recordings directly from their browser. It offers a simple and user-friendly interface, and no download or installation is required.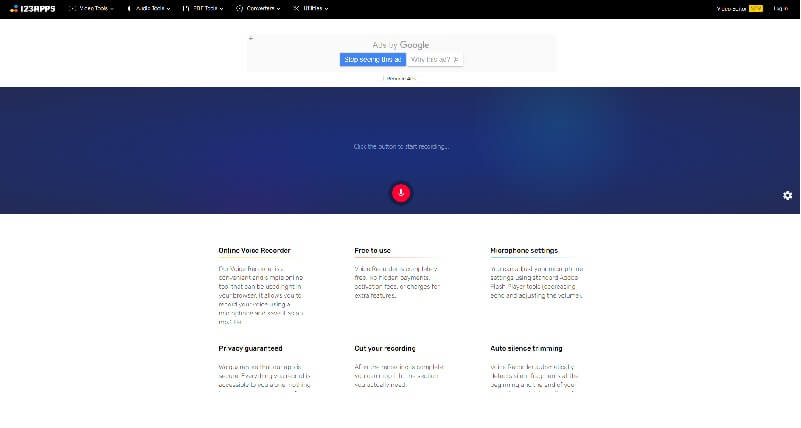 Features
The tool supports different audio formats, including MP3, WAV, and OGG, and provides basic editing functions like trimming and deleting unwanted parts.

Users can also adjust the input volume and choose between mono or stereo sound.

Online Voice Recorder is ideal for creating quick voice memos, podcasts, interviews, and more.
This is another popular voice changer that offers a wide range of voices and sound effects to choose from. It also has a paid version with additional features, such as custom voice creation and sound effects editing.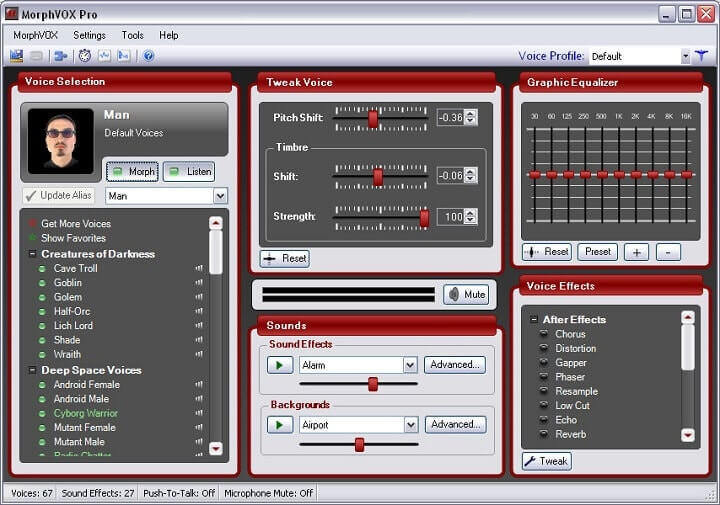 Features
It allows users to change their voice in real-time with a variety of voice filters, including male, female, and creature voices.

The software comes with background noise cancellation technology that helps to reduce background noise and interference.

Users can create and save their own voice presets and sound effects for easy access later on.
Final words
In conclusion, whether you're looking for a simple and easy-to-use voice recording tool like Vocaroo, or a more advanced and customizable AI voice generator like iMyFone MagicMic, there are plenty of options available to suit your needs. While Vocaroo voice recorder may be the go-to choice for quick and effortless voice recordings, MagicMic offers a wider range of voice effects and customization options for content creators looking to make their content stand out.
It's always worth exploring different tools and platforms to find the one that best suits your needs, so give each of these options a try and see which one works best for you.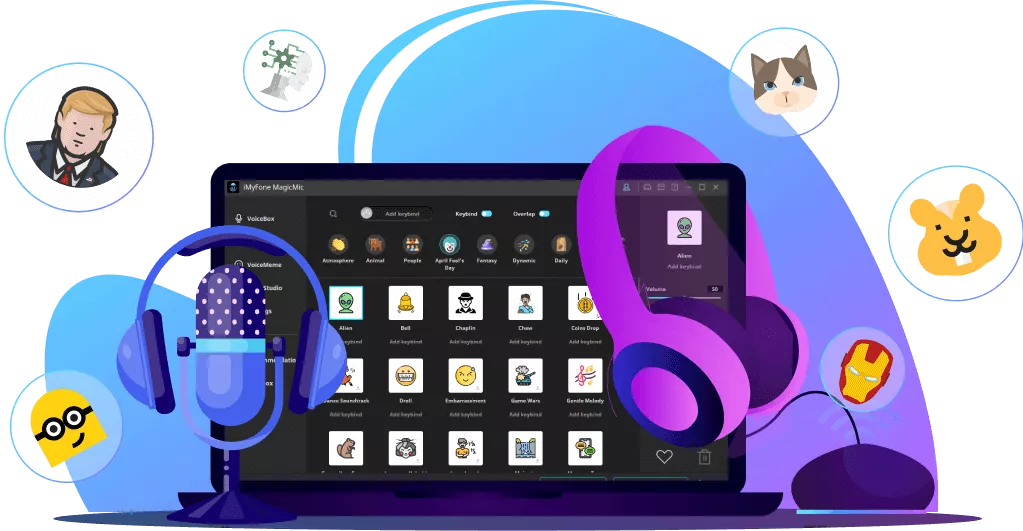 125+ Voice effects for one-click voice changing in real-time.
Huge library with 400+ Voice Effects and 150+ Voice Memes.
Sound emulator in games, live, chatting, online classes, and more.
Voice recording and audio voice changing is supported.
Voice studio lets you create any voice you like.