Are you looking for realistic Trevor Philips AI voice, the voice of the infamous character from Grand Theft Auto V (GTA), to make famous AI cover, gain access to text to speech voiceovers or sound like him while gaming and streaming? If yes, read on, you can get the best solution to that.
In this article, we'll reveal how you can effortlessly obtain Trevor Philips AI voice for a wide range of applications.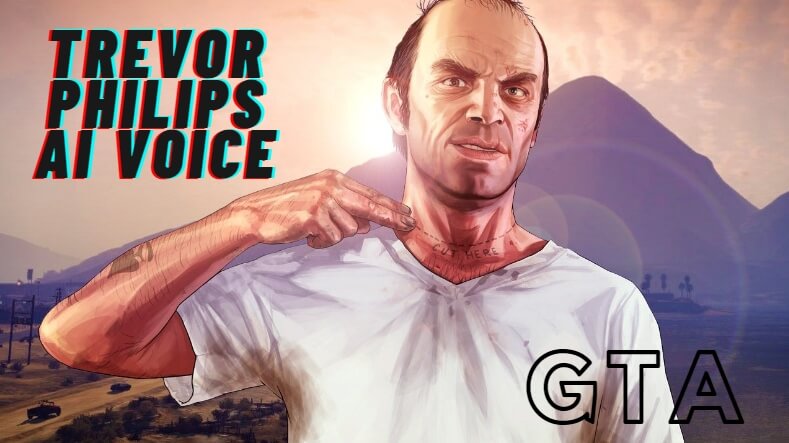 Tips
Listen to Trevor Philips AI voice generated free using MagicMic!

Part 1: Basic Info about Trevor Philips in GTA
Trevor Philips is one of the three playable protagonists in Grand Theft Auto V, known for his career as a criminal and former bank robber.
Portrayed by Steven Ogg, Trevor leads his own organization and engages in conflicts with rival gangs in the fictional Blaine County, San Andreas. He is a controversial character, with a violent and unpredictable personality that has drawn both praise and criticism from players and critics alike.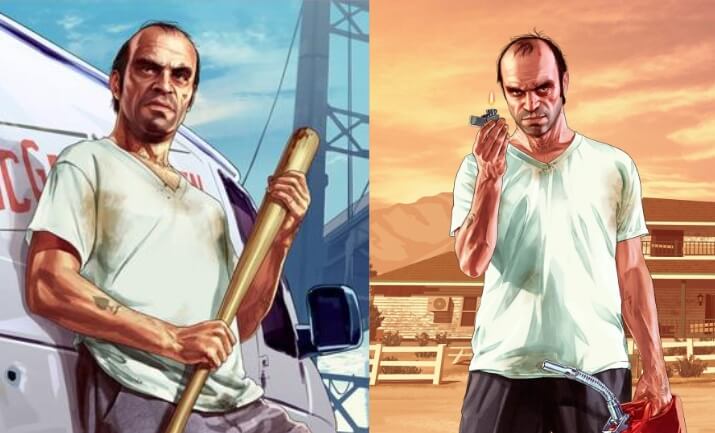 Despite his antisocial behavior, Trevor is portrayed as someone who cares deeply about those close to him.
Part 2: Trevor Philips Voice Actor
Trevor Philips' voice actor in GTA 5 is Steven Ogg. Ogg is known for his versatile roles in TV, film, and gaming, including appearances in "The Walking Dead," "Better Call Saul," and "Red Dead Redemption 2."
He began his acting career in New York City, featuring in shows like "Law & Order" and "Third Watch." Ogg's portrayal of Trevor in Grand Theft Auto V earned critical acclaim and numerous award nominations. He has also acted in other notable projects like "Westworld" and voiced characters in "OK K.O.! Let's Be Heroes."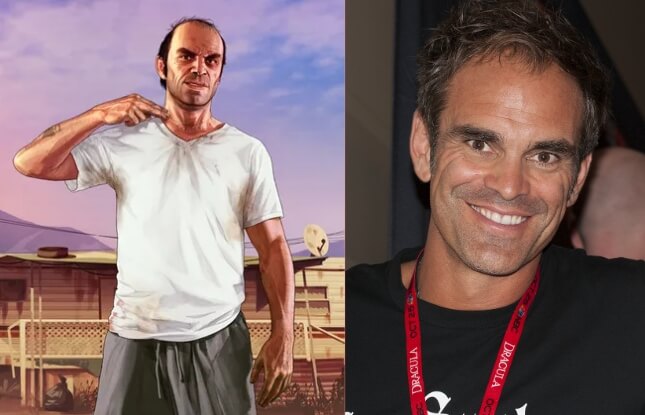 Despite often being typecast as intense characters, Ogg expressed a desire to explore diverse roles and genres. In 2022, he appeared in Dan Mangan's music video for "Fire Escape."
Part 3: Free Generate Trevor Philips AI Voice for Voice Change and TTS
1. MagicMic - Trevor Philips Voice Changer
MagicMic, the powerful Trevor Philips voice changer, allows you to generate natural-sounding Trevor Philips AI voice, best for streaming, real-time interaction, and gaming. Compatible with both Mac and Windows, this versatile tool offers an extensive library of voices, including iconic characters from famous games and more.
Apart from the feature enabling you to clone any voices as you want, it provides you with 225+ AI voice filters, 600+ voice effects and 200+ voice memes for you to transform your voice into various personas or fresh up your content creation, gaming and streaming process.
Moreover, it can improve your online gaming, streaming, and communication on platforms like Discord, Zoom, and Twitch with MagicMic's captivating features.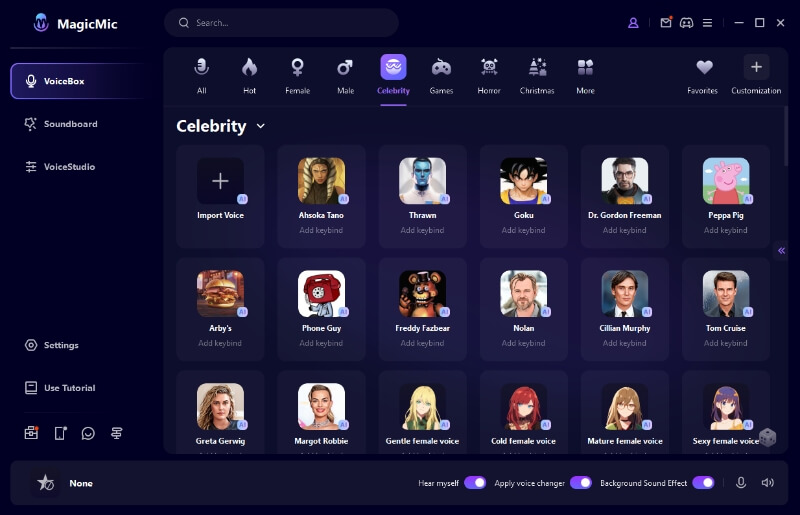 How Generate Trevor Philips AI Voice in MagicMic:
Step 1: Download and Launch this Application
Step 2: Configure your microphone input, apply voice changes in real-time, and enable "Hear myself" for natural interaction.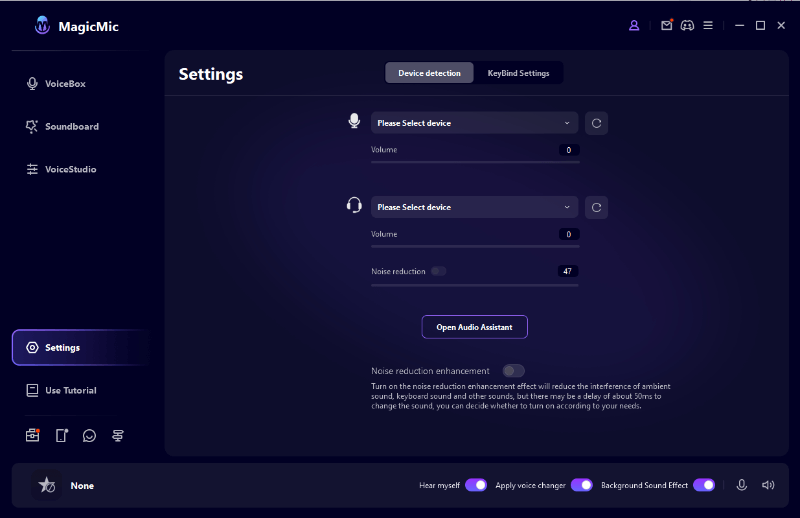 Step 3: Select the Voice Changer Virtual Audio Device as your input within your application.
Step 4: Generate Trevor Philips voice by uploading audio file, and set up keybinds for seamless transitions between voice effects.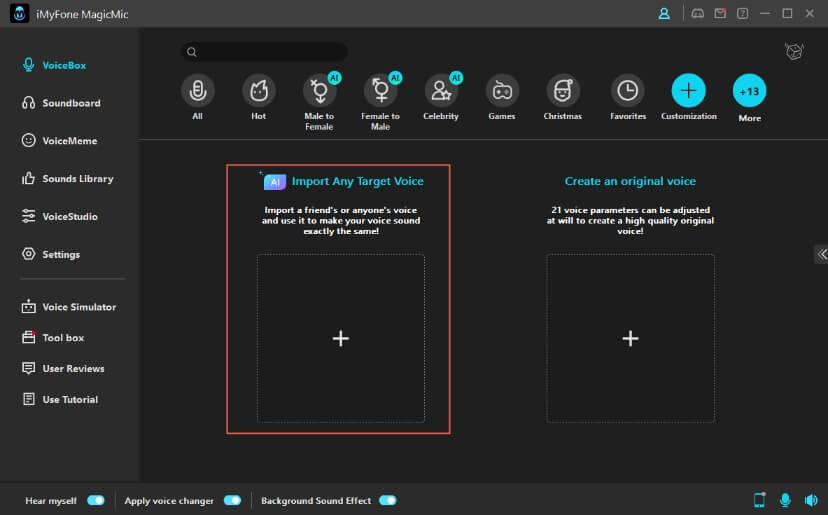 Special Offer: Get Official MagicMic with A Discount
35% off Coupon Code: MAGICMICYT
Key Features:
Instantly switch between 225+ AI voices in real-time conversations, streams, and gaming.

Elevate your content creation with 600+ voice effects and 200+ voice memes for added creativity.

Clone any voices with high quality only by uploading audio files.

Customize your voice by adjusting multiple parameters to prank others.

Seamlessly integrate with popular programs and platforms like Discord, Twitch, and more.

Best option to change your voice while streaming or gaming in various platforms and games.
2. VoxBox - Trevor Philips Text to Speech Voice Generator
VoxBox is your go-to choice for Trevor Philips text to speech voice generation. It allows you to convert text into Trevor's AI voice and offers voices from diverse fictional worlds and series.
Apart from GTA AI voices it offers, you can also find other 3200+ voices available to make text to voiceovers in over 77 languages, ranging from celebrities, fictional characters, and more.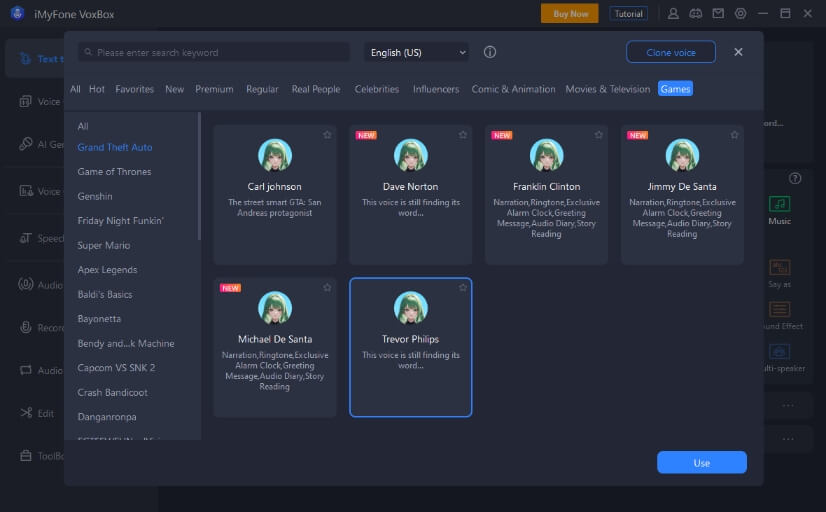 Key Features:
Gain access to over 2000 free character counts for text-to-speech using GTA AI voices or any other voices.

Achieve top-tier voice cloning capabilities for audiobooks, podcasts, content creation, and gaming.

Choose from a diverse array of 3200+ voices available in 77+ languages.

Enjoy text-to-speech, speech-to-text, recording, editing, and audio conversion, all-in-one.

Save your voiceovers in multiple formats like MP3, WAV, Ogg, and more for added flexibility.
Part 4: Bonus Tip to Make Trevor Philips AI Cover Song
MusicAI – Trevor Philips AI Cover Song Generator
Now that you've got the power of Trevor's voice at your fingertips, why not take your creativity to the next level? Generating Trevor Philips AI cover songs is as easy as a breeze.
This innovative platform empowers users to craft AI-generated covers inspired by a diverse range of voice models. Furthermore, MusicAI revolutionizes music production by simplifying projects through text-to-music conversion and vocal isolation, all driven by a multitude of advanced AI models.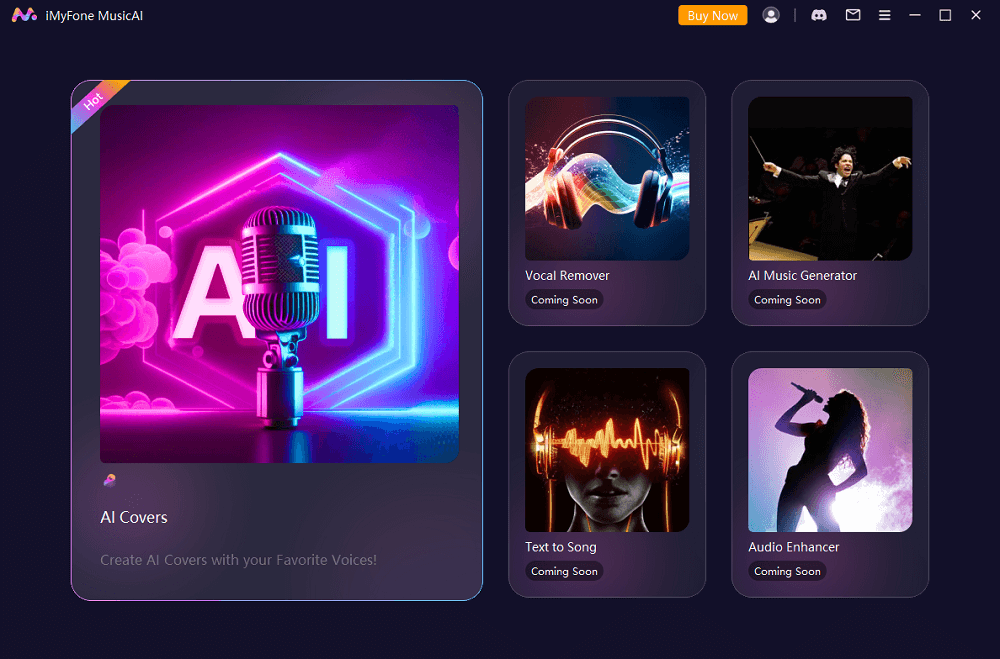 Key Features:
Use the voices of your favorite celebrities or fictional characters to make cover songs.

Effortlessly separate vocals, music and instruments with single click.

Elevate the quality of your audio effortlessly, resulting in superior outcomes.

Save your AI-generated cover songs in the formats of WAV, MP3, OGG, and more.

Enjoy the convenience of one-click text-to-music support, streamlining your creative process.
Part 5: Other Popular Characters in GTA Voices
Apart from the Trevor Philips voice in GTA, you can also gain access to other popular characters AI voices in GTA, including Franklin Clinton, Carl Johnson, Michael De Santa, Dave Norton, Jimmy De Santa, etc.
Let's dive right in!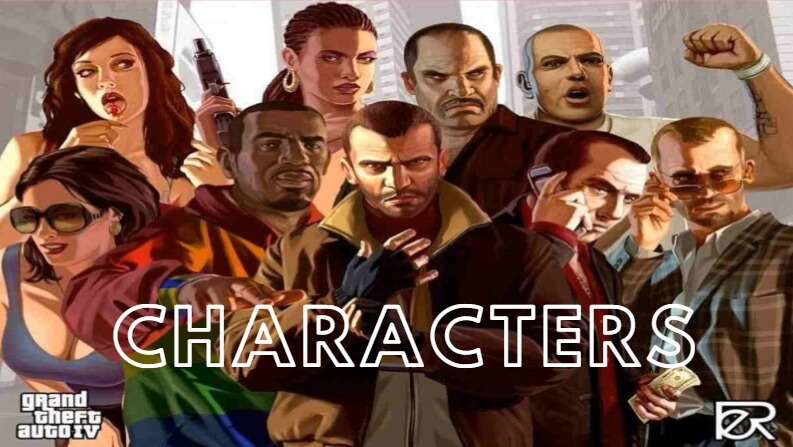 1. Franklin Clinton - Franklin is one of the three playable protagonists in Grand Theft Auto V. He is a young and ambitious African-American man trying to escape his criminal past in the streets of Los Santos.

2. Carl Johnson (CJ) - Carl "CJ" Johnson is the main protagonist of Grand Theft Auto: San Andreas. He returns to his hometown of Los Santos after his mother's murder and gets drawn into the world of gang warfare.

3. Michael De Santa - Michael is another of the three main characters in Grand Theft Auto V. He is a retired bank robber who now lives a lavish lifestyle in Los Santos but is discontent with his life.

4. Dave Norton - Dave Norton is a character in GTA V and plays a significant role in the game's storyline. He is an agent with the FIB (a fictional version of the FBI) and has a complicated relationship with Michael De Santa.

5. Jimmy De Santa - Jimmy is Michael's son in GTA V, and he is a representation of the stereotypical lazy and entitled teenager. He often gets himself into trouble and is a source of frustration for his father. Jimmy's character provides some comedic relief in the game.

Part 6: FAQs About Trevor Philips AI Voice
1. What is Trevor Philips AI Voice?
Trevor Philips AI Voice refers to the synthesized voice that mimics the distinctive speech patterns and tone of Trevor Philips, a character from Grand Theft Auto V. This AI-generated voice allows users to replicate Trevor's voice for various purposes.
2. What can I use Trevor Philips AI Voice for?
Trevor Philips AI Voice can be used for a wide range of applications, including gaming, content creation, streaming, voiceovers, making trendy AI cover songs and more. It adds a unique and recognizable element to your projects.
3. Who is Trevor from GTA based on?
Trevor from GTA is based on actor Steven Ogg's physical appearance, with his personality drawing inspiration from Charles Bronson. He's portrayed as a character driven by desire and resentment, and the designers added emotional depth to make players connect with him.
4. How old is Trevor Philips?
Trevor Philips' exact age is not explicitly mentioned in the game, but he is roughly estimated to be in his 40s or early 50s during the events of Grand Theft Auto V.
Conclusion
In conclusion, Trevor Philips AI voice is full of exciting possibilities for gamers, content creators, and fans alike. Whether you choose MagicMic for real-time interactions or VoxBox for text-to-speech applications, you're in for an incredible experience.
So, don't hesitate. Download MagicMic, get started now and make your mark in the digital realm!