If you're looking to add some creativity to your TikTok content, consider using TikTok voice changer. With TikTok AI voice feature, you can easily modify your voice in real-time and create hilarious or intriguing videos that will grab your audience's attention.
By using TikTok voice effects feature, you can transform your voice to sound like a robot, chipmunk, or even a monster. Additionally, with the TikTok soundboard, you can incorporate various sound clips to enhance your videos. Incorporating these tools can help you stand out on TikTok and increase engagement with your audience.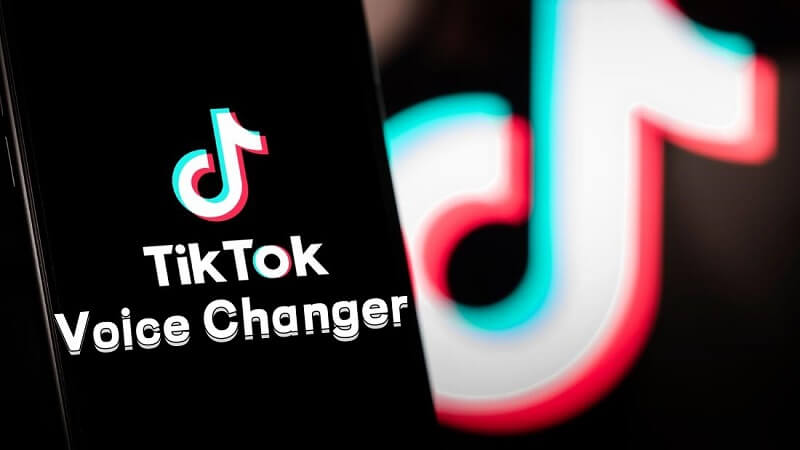 The Most Recommended TikTok Voice Changer-iMyFone MagicMic
MagicMic is a real-time voice changer designed to be used on TikTok, offering a wide range of voice effects and sound clips to enhance your videos.So if you're looking to create more captivating and exciting videos on TikTok, MagicMic's voice changer is definitely worth checking out.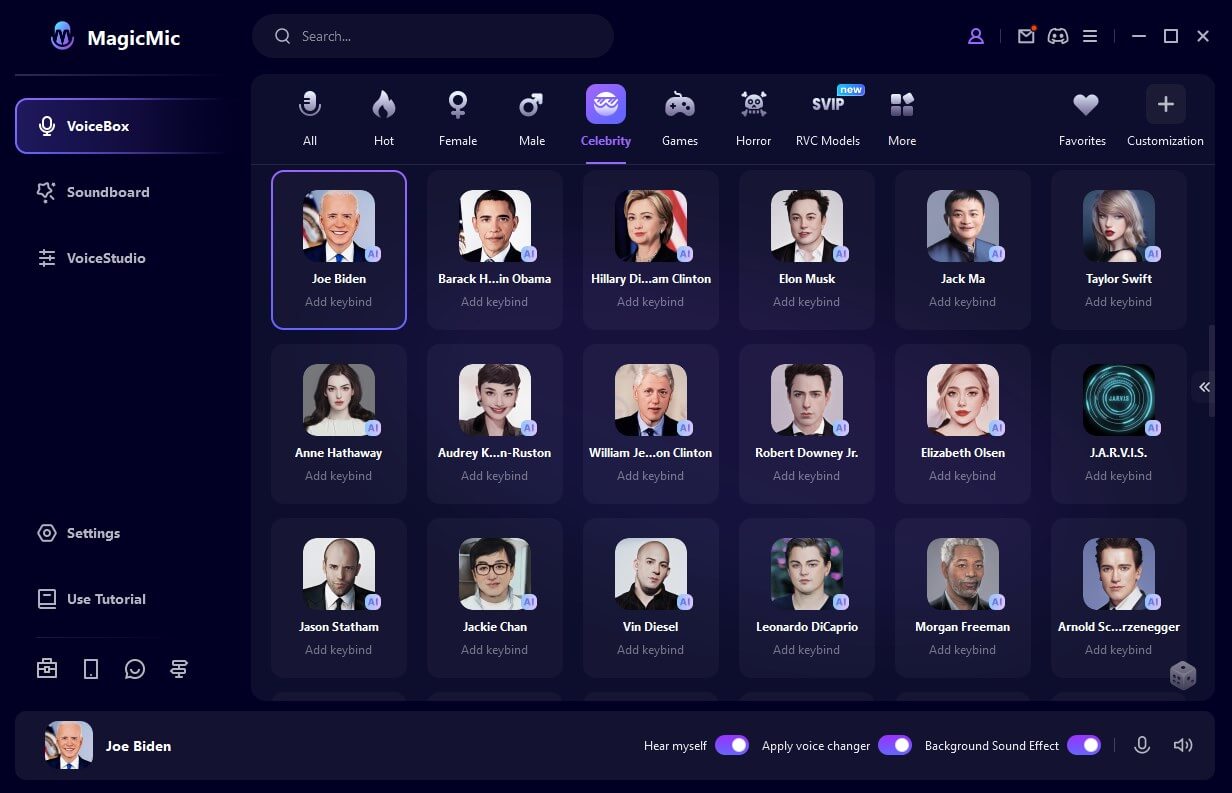 Key Features of MagicMic TikTok Voice Changer
Transform your voice instantly with over 125 voice filters available in real-time,ensuring that you always have access to the perfect sound for your TikTok content.

Access a vast library of 400+ voice effects and 150+ voice memes to add to your favorite programs.

Record your voice and easily change it in audio files, giving you complete control over the sound of your content.

Customize your voice to create a unique and personalized sound with just one click.

Use the sound emulator directly within games and other applications to enhance your experience.

You can easily modify your voice in real-time, creating unique and entertaining content that will keep your audience engaged.

From changing your voice to sound like a robot to adding fun sound effects to your videos, MagicMic can help you take your TikTok content to the next level.

MagicMic is designed to work seamlessly with TikTok, allowing users to easily incorporate various voice effects and sound clips into their TikTok videos.
Pros:

Versatile tool for creative content

Real-time voice changing for instant feedback

Simple and intuitive interface

Customizable for unique voice creation

Compatible with various platforms, including TikTok, Discord, Twitch.
Cons:

It's a new product in market, not very famous.
Watch This Video To Know More About MagicMic TikTok Voice Generator
Tips
MagicMic comes with the most voice changing effects than other voice changer.
How To Do the Voice Changer on TikTok?
If you want to spice up your TikTok videos with some fun and interactive features, MagicMic is a great tool to use. Here's how you can get started:
Step 1:Download and Launch
To get started with MagicMic, download and install the software. Then, sign in using your email address.
Step 2:Configure Input and Program Settings
Select your main microphone as the input device and enable "Apply Voice Changer" and "Hear myself" options.
Step 3:Choose MagicMic Virtual Audio Device
In the application where you want to modify your voice, select "Microphone (Voice Changer Virtual Audio Device)" as the input device.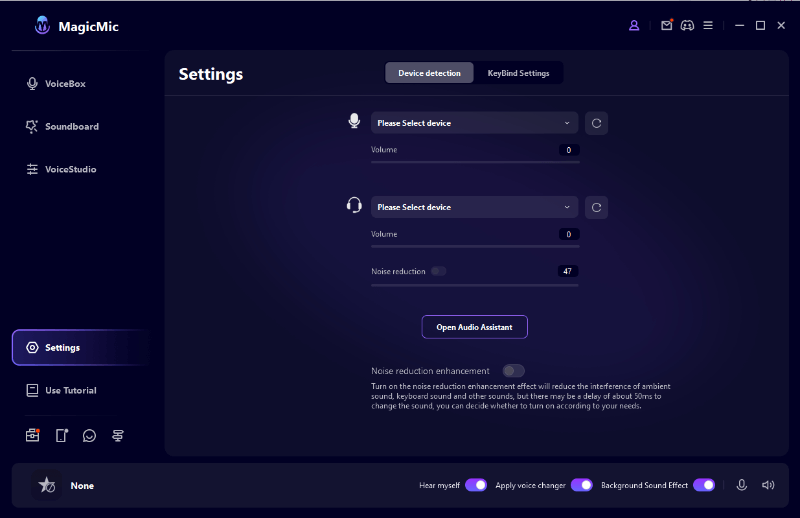 Step 4:Select Voice Effects and Sounds
Explore the library of voice effects, select your preferred ones, and assign them to keybinds if desired. Now you're ready to change your voice!
The TikTok Voice Filters That You Can Try
TikTok has revolutionized the way we create and consume content. With its millions of users, it's important to stand out from the crowd and make unique and creative videos. One way to do that is by using TikTok voice filters. In this part, we'll introduce you to some of the best TikTok voice filters that you can try to add a new dimension to your content.
1) Gender Swap Voice Filter
The Gender Swap voice filter allows you to swap your voice with a male to female or female to male voice. It's a fun filter to use and can add a humorous element to your videos. You can also use it to explore different gender expressions.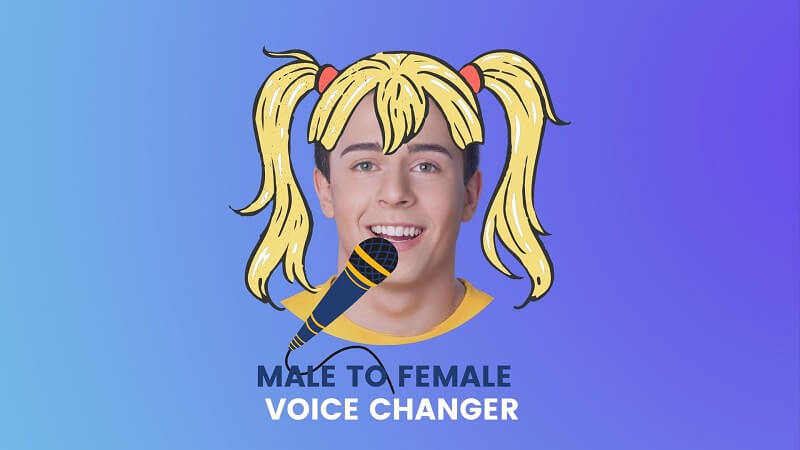 2) Baby Voice Filter
The kid voice effect alters your voice to sound like a young child or a baby. It's a fun filter to use for comedic or cute videos.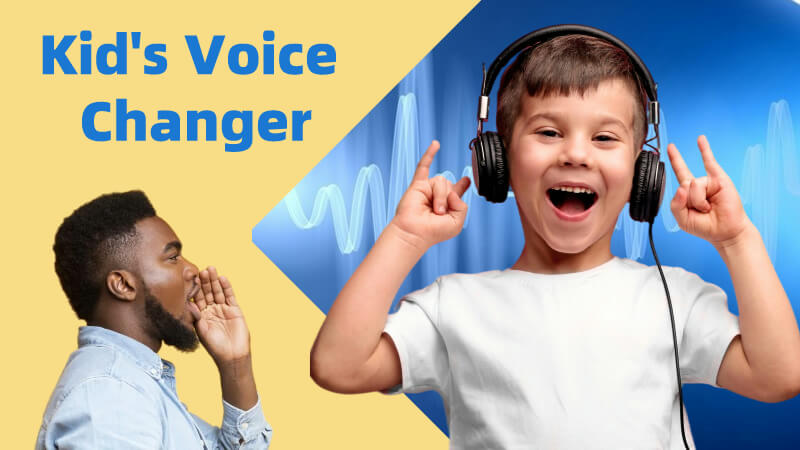 3) Celebrity Voice Filter
The Celebrity voice filter allows you to sound like your favorite celebrity. You can choose from a wide range of famous personalities such as actors like Morgan Freeman, singers like Taylor Swift, Ariana Grande, Justin Bieber and politicians like Joe Biden, Trump. It's a fun filter to use and can add a unique twist to your videos.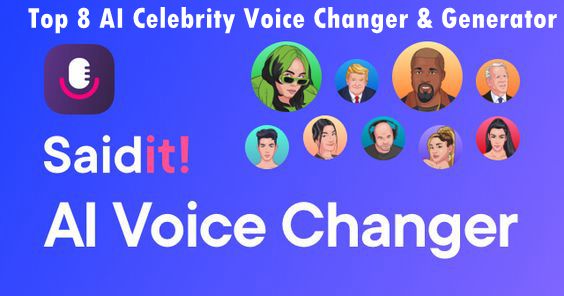 Final Words
In conclusion, using a TikTok voice changer like MagicMic can enhance the quality and creativity of your content, making it more engaging and entertaining for your audience. By following the steps outlined in this article, you can easily download, install and use MagicMic to achieve the desired voice effect on TikTok. Give it a try and see how it can take your content to the next level!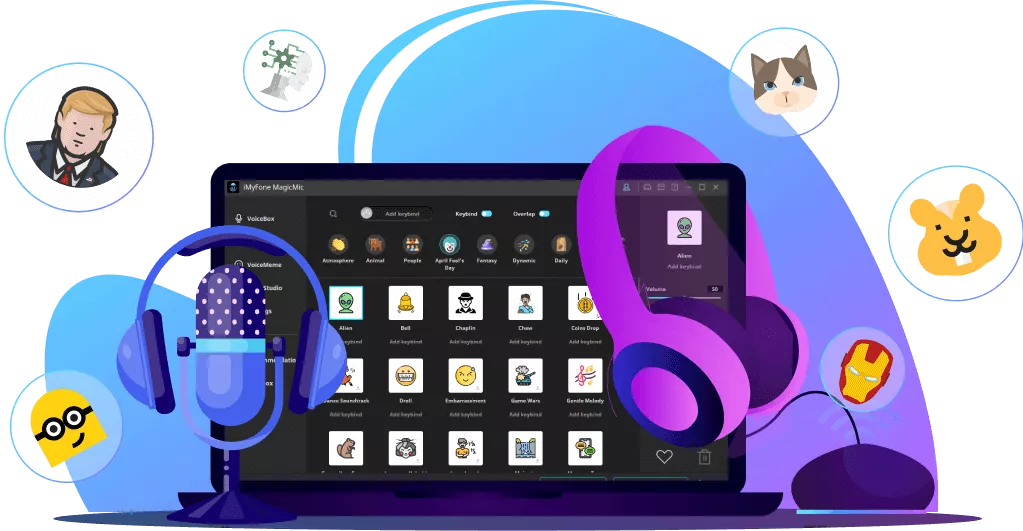 125+ Voice effects for one-click voice changing in real-time.
Huge library with 400+ Voice Effects and 150+ Voice Memes.
Sound emulator in games, live, chatting, online classes, and more.
Voice recording and audio voice changing is supported.
Voice studio lets you create any voice you like.