With advancements in technology, we now have realistic voice changer that can change your voice to sound like someone else's. Whether you want to disguise your voice for fun or for serious reasons, a realistic voice changer can be a great tool to have. In this article, we'll take a closer look at realistic voice changers, how they work, and what you should consider when choosing one.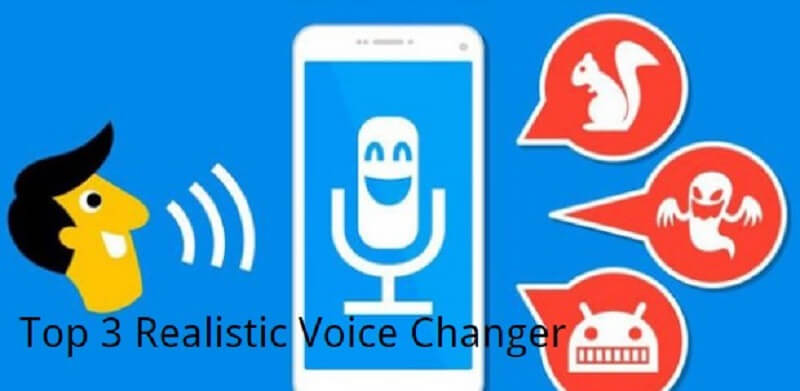 Part 1: How Realistic Voice Changers Work?
Realistic voice changers work by altering the pitch and tone of your voice. They use sophisticated algorithms and sound processing techniques to change the way your voice sounds. Some voice changers also allow you to add special effects such as echo, reverb, or distortion to make your voice even more realistic. The most advanced voice changers use machine learning algorithms to analyze your voice and create a custom voice profile that mimics the voice of another person.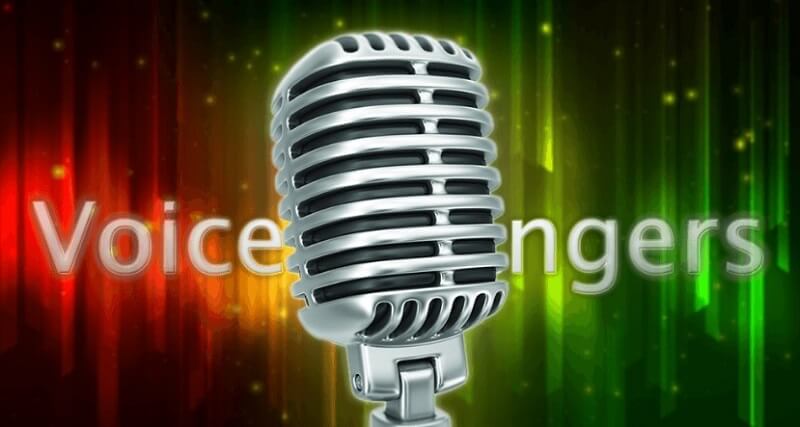 One of the most important factors that determine the quality of a realistic voice changer is the quality of the sound processing algorithms. High-quality algorithms can produce a natural-sounding voice that is indistinguishable from the original voice. On the other hand, low-quality algorithms can produce a voice that sounds robotic or artificial.
Part 2: Best 3 Realistic Voice Changer You Can Get!
Choosing a voice changer with mature algorithm and perfect processing technology is very important to whether you can get a realistic sound. In this part, we list 3 voice changers for you to choose from
MagicMic is a top-notch realistic voice changer software that can be used on both Windows and Mac computers. It has the ability to change the user's voice in real-time and offers a variety of sound effects.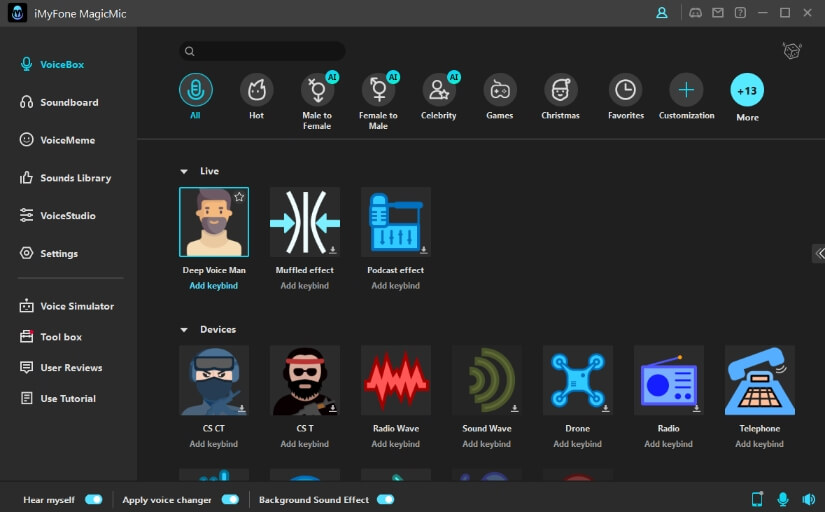 Key features of MagicMic AI voice changer
MagicMic is an application that offers a wide range of sound effects, voice memes, and voice filters with over 400 sound effects, 150 voice memes, and 120 voice filters.

AI voice cloning function that can replicate the voice of celebrity.

Users can either record their audio or upload a file and apply effects easily using the app's sound customization keyboard.

The voice-changing function can be synced with popular online games

The app also enables users to remotely connect to their computers using their mobile phones to adjust their sound effects in real-time while gaming or watching videos.

MagicMic is compatible with popular chatting apps such as Zoom and Discord and allows users to modify their voices to sound like celebrities like Joe Biden or Donald Trump.

It is available on Windows and Mac.
Video Guide About MagicMic AI Voice Changer
Clownfish is a straightforward voice changer software that enables you to customize the pitch of your voice and includes a variety of pre-made voice effects. It operates on a system level, allowing it to work with any application on your PC that uses a microphone, and the effect is applied to any game or application you use. It is also compatible with most media formats, so it can be used with your recordings.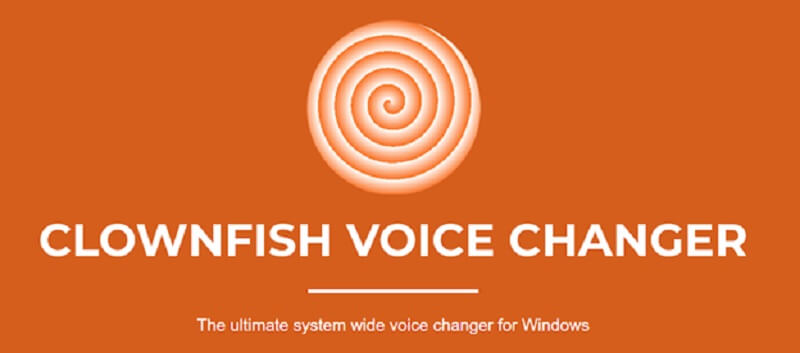 Key features of Clownfish
it is highly compatible with plugins and has a small application size.

Large library of high-quality voice effects

easy to use
Numerous AI voice changers are available in the market; however, the installation and configuration of the software on your device can consume a significant amount of time and storage space. Luckily, there is an voice changer named Voice.ai that you can access for free via their official website.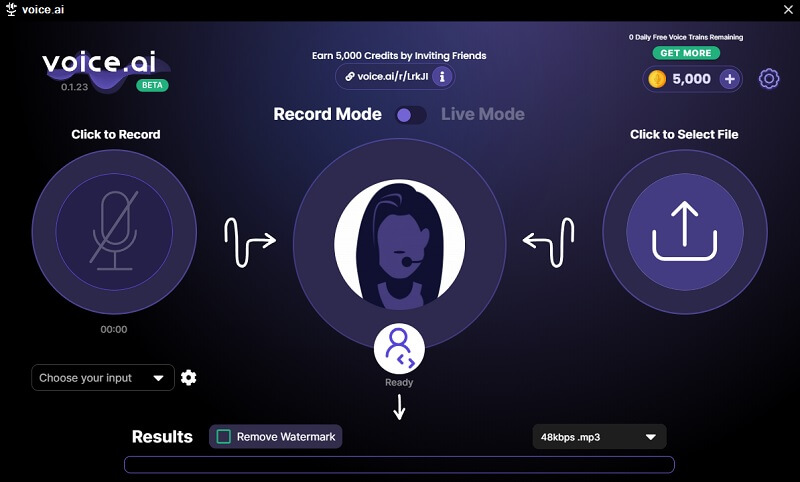 Key features of Voice.ai
It allows users to create natural and engaging voiceovers with ease, making it an ideal tool for businesses, marketers, and content creators.

It also supports voice cloning, enabling users to modify their own voice to mimic any character's voice or create entirely new ones.

With the help of real-time voice changing capabilities, users can create multiple streams of voiceovers while modifying their voice in real-time, making the voiceover creation process easier.

The AI tool's real-time voice changing feature enables users to apply voice effects during live recording or streaming, providing them with greater flexibility and control over their content.
Final words
If you're looking for a fun way to spice up your streaming, gaming, or video content, a realistic voice changer can be an excellent tool. We've highlighted some of the best voice changers available
Among these options, we highly recommend MagicMic AI Voice Changer as the best realistic voice changer for PC users. This tool offers a variety of unique voice options, including AI voice in real-time, and is incredibly user-friendly, making it accessible for anyone to use, regardless of experience level. With MagicMic, you can easily take your content to the next level and add a fun twist to your voiceovers.