Looking for some prank call ideas? Well, it is indeed getting hard to pull off funny pranks nowadays, as everything seems old and boring.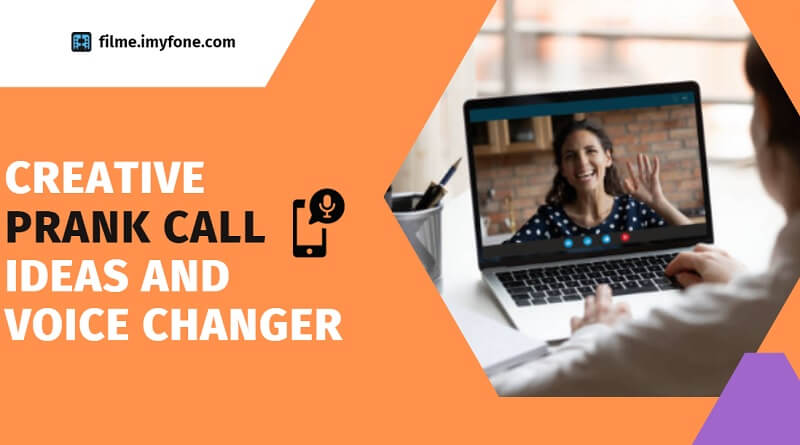 But don't worry; I have some newest ideas that are creative, fun, and super interesting. That's not it. I am also discussing how you can perform them with top-quality voice changers as well.
So, stay till the end!
Top 10 Newest and Creative Prank Call Ideas
Voice trolling is an old popular trend among people that is still effective. But now, you have to do it creatively, and this is where I come in.
Check out these prank ideas:
1.Creepy Voice To Give Any Information
If you have to give any information/news to anyone, one way to do it is to use a creepy voice to freak other people out. This way, you will also make the moment memorable, which the other person won't ever forget.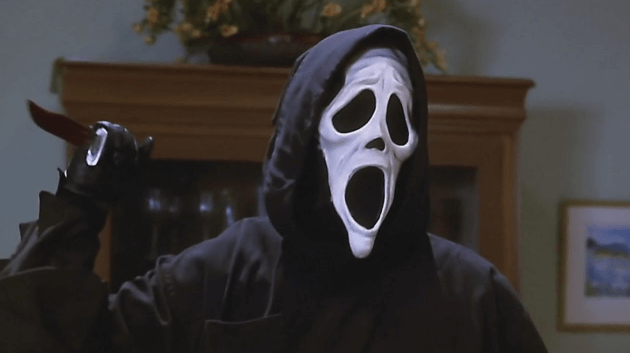 Let's say you want to break the news to your best friends that you are pregnant. Now imagine telling them in a creepy voice. Funny, isn't it?
2. Fart Background Noises
One way to make the other person feel a bit uncomfortable is farting. You can call your family or friends and use any voice or sound effects app to add fart noises in the background. One or two jokes about the farts will also make the whole situation a lot funnier.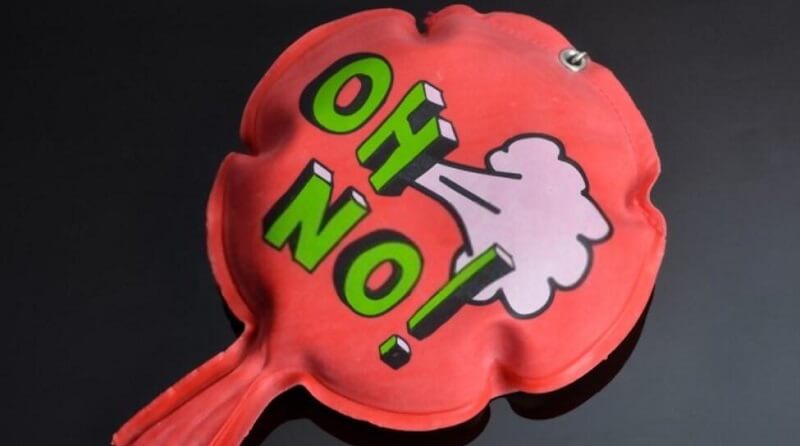 3. Rain Effect And Fool Others That It is Pouring Outside
If you and your friends live in the same city, then a good way to prank them is to use raining sounds and tell them it is pouring heavily. This will certainly make them go outside and stand in confusion as to why it is sunny on their side.
4. Say You Are Stuck In Traffic
When your friends tell you not to be late, you can prank them by using traffic noises in the background in the call and telling them you won't be able to make it because of the traffic jam. This will certainly make them angry, but your showing up right after a minute will make the situation even more awesome because of the surprised looks on their faces.
5. Helium Balloon Voice To Sound Villainous
Helium Balloon's voice seems a bit odd, doesn't it? I have always found it villainous because of how deep it really is. Fortunately, you can use it too to pull off some great pranks.
6. Dog Barking Prank
Has any dog ever chased you? Well, it is not an ideal situation, but you can joke about it with your friends.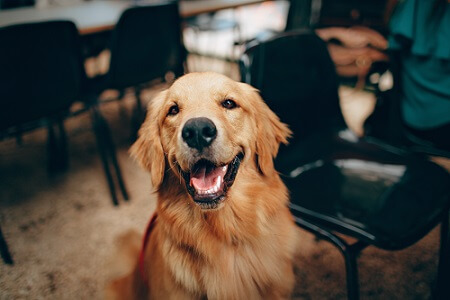 Call your friends, use dog barking sounds in the background, and tell them that you are being chased by dogs and check their "freaked out" reaction.
7. Walkie Talkie Voice Prank About Arrest
Walkie-talkies are usually used by cops. This is what makes their sounds interesting. You can add a walkie-talkie sound effect in the background of the call and prank your friends/family that you are about to be arrested.
8. Hall Voice as in a Big Place
Big hall or echoey voices are also included in the sound effects Apps that feel authentic. You can use it during the call and make people believe that you are in an empty stadium, an auditorium, or in any building that is huge.
9. "Your Mother" or "Yo Mama" Pranks
Your Mother or Yo Mama jokes are never getting old. A lot of apps have included them as background sounds and effects which you can also use as pranks. But be careful as your friends might get angry due to them.
10. Iron Man Voice Prank For Marvel Fans
A lot of voice changers offer the Iron Man voice which you can also use to have some fun with those friends that are Marvel fans. The best way to do it is to ask in Iron Man's voice about joining the Avengers and saying "I love you 3000."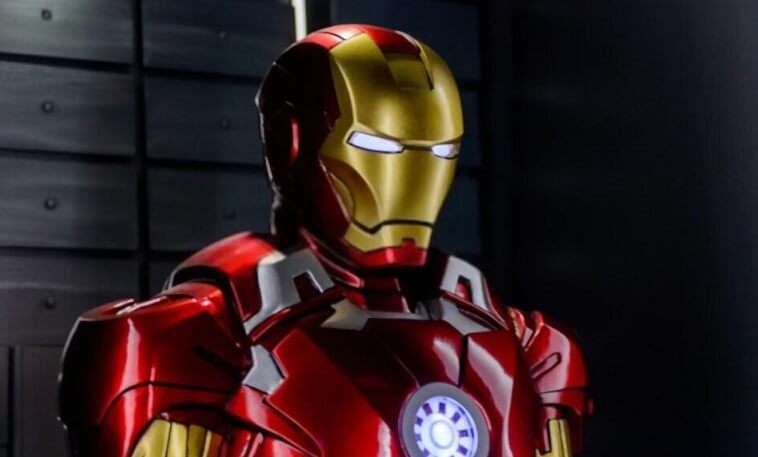 5. Helium Balloon Voice To Sound Villainous
Helium Balloon's voice seems a bit odd, doesn't it? I have always found it villainous because of how deep it really is. Fortunately, you can use it too to pull off some great pranks.
3 Powerful Voice Changer Apps for PC and Phone
There are three top voice changer Apps that you can use on your mobile and PC. Let's have a look at them:
MagicMic Voice Changer [Windows and Mac]
MagicMic is the first Prank Call voice changer I have for you that can be used on any device you own. The reason I am discussing it first is that it offers the most number of choices and features to its users when it comes to sounds.
When you download this tool and open it, you will see that you are given lots of options on voices, filters, effects, and editing.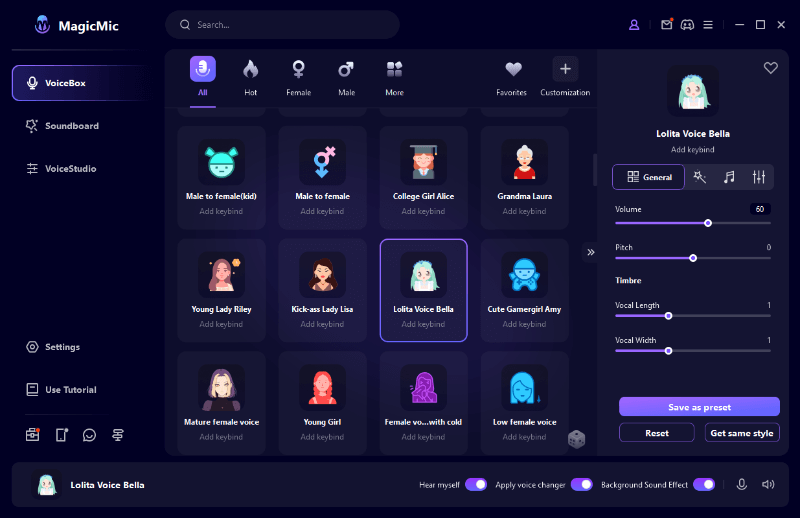 That's not it. MagicMic is also a sound emulator. It means that you can use it to have live chats. The best part? You can do everything with just a few clicks only.
Check out its top features:
Features:
MagicMic is home to 125+ voice effects, 150+ voice memes, and more than 400+ sound effects.

It supports every popular Video and streaming platform like Skype, Zoom, Twitch, Discord, etc.

You can connect MagicMic with online games like PUBG, Fortnite, Call Of Duty, League of Legends, etc., and speak in different voice.

You can also listen to demo voices before making a final decision about which voice you like the best.

Sound effects in MagicMic can be replayed, overlapped, muted, and edited in a number of different ways.
How to Use MagicMic?
You can use MagicMic by following these three simple steps:
Step 1: Download MagicMic Voice Changer
The first step in using MagicMic is downloading this voice changer from the official website on your PC.
Step 2: Adjust The Settings
When you download and launch MagicMic, you will have to change the settings first. First, click on "Output" and choose "Headphones."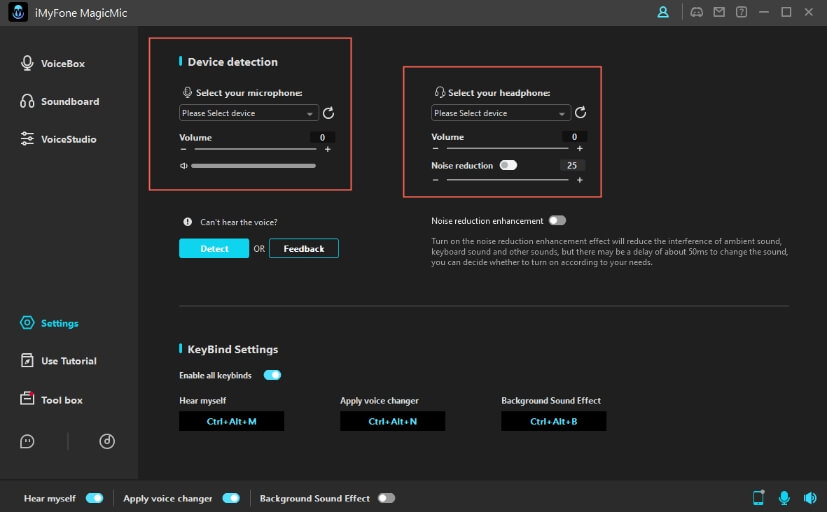 Next, click "Input" and choose "Microphone" from different options. You're all set!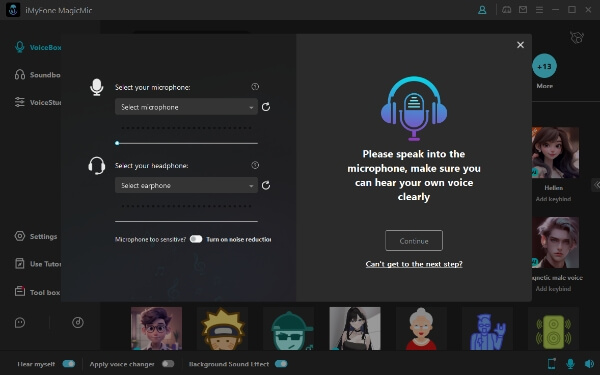 Step 3: Change Voice
Now, choose a voice and then start saying or recording. You can also upload the audio file there by clicking on "File Upload change." Furthermore, MagicMic also allows you to edit the tone and volume from the right side. When you are done, hear the edited voice and then export it easily.
Step 4: Third-party software voice settings
To use MagicMic with Video call apps and games, go to their settings and then click on input. There, choose Microphone (Voice Changer Virtual Audio Device (WDM). That's it.
Operating Systems
MagicMic works with every operating system. You can download it on Android, iPhone, iPad, Mac, PC, etc.
MagicCall
Another voice changer you can use to prank your friends is MagicCall. It is a small-sized app that also offers a lot of voices and sound effects.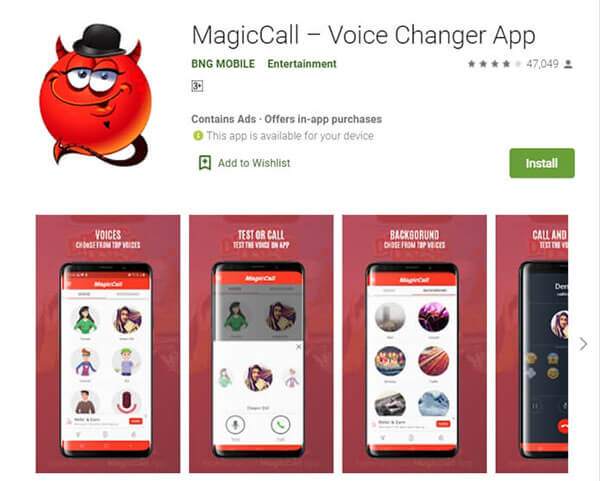 Features:
It is easy to use MagicCall because of its simple interface.

With this app, you can easily add background sounds (like rain, happy birthday, traffic, concert, etc.) to the audio.

There are celebrity voices also listed on MagicCall. You can choose from Ed Sheeran, Justin Biever, Katy Perry, Selena Gomez, etc.

This Prank call app also lets you demo voices and sound effects.
Step 1: Download MagicCall on your mobile and then open it.
Step 2: Choose the Voice/sound effect. Next, you will be asked whether you want to test it or make a call.
Step 3: If you want to test, Record the audio or upload a file there to edit. If you want to connect it with a call, then tap on the "Call" option.
Operating Systems
MagicCall work on both Android and iOS devices (iOS 12.0 or later)
FunCall
FunCall is another top-notch voice changer that provides a lot of funny sounds to choose from. You can easily connect it with your incoming and outgoing calls and prank your friends and family members with this app.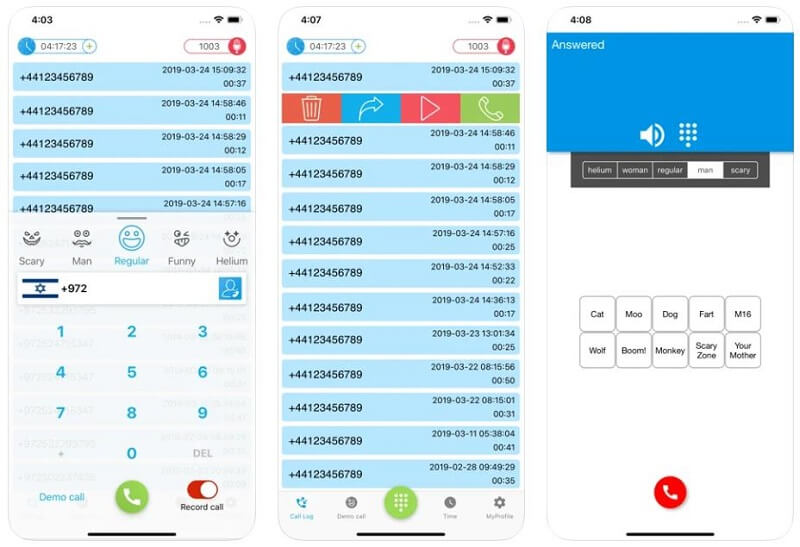 FunCall also lets you record your calls (whether local or international). You can listen to them afterward and download them as well.
Features:
There are lots of popular voices added to FunCall, like women, ghosts, helium balloons, robots, etc.

A lot of background sound effects, like Uzi shots, traffic horns, dog barking, monkey shouting, cat meowing, etc., are also included.

You can also make a demo call and hear how your changed voice sounds.

FunCall is simple to use.
How To Use FunCall?
To use FunCall, follow these steps:
Step 1: Download FunCall. Then, input the number and select the country.
Step 2: Choose the voice. When the other person picks up the call, he will hear the changed voice you selected.
Step 3: Then, play the background sounds to make the prank more believable.
Operating Systems
FunCall supports iOS and Android devices.
Now, let me tell you which voices are the best to pull off pranks.
Funny Prank Call Voices Recommended
There are lots of voices that you can go for to prank others. But the best one that always works is:
Male to Female
One of the best pranks is calling/having a chat with your friends in a female voice (it never gets old). You can use voice changer apps (like MagicMic) and link them to games or calls and just have fun by messing up with them.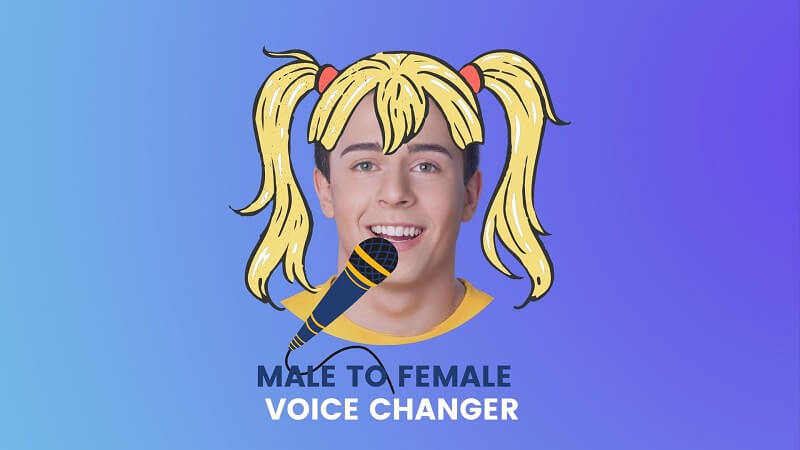 Grandma Effect
Another great way of pranking with a voice changer is to choose an old lady's voice. Jokes in grandma's voice certainly sound funny, and you can always attach dementia jokes with it.
Ghostface
Scary voice pranks are always in the trend. Whether you watch TikTok or Instagram reels, you will see Ghostface scream pranks a lot. It is because they feel legit, and people really get scared of them.
So, use these three prank call voices and have fun!
Conclusion
All-inclusive, using a different voice is one of the best prank call ideas. But for this, you use the best voice changer to make it believable. Out of dozens of voice-changing apps available, the top one is MagicMic.
So, download MagicMic and enjoy pranking people.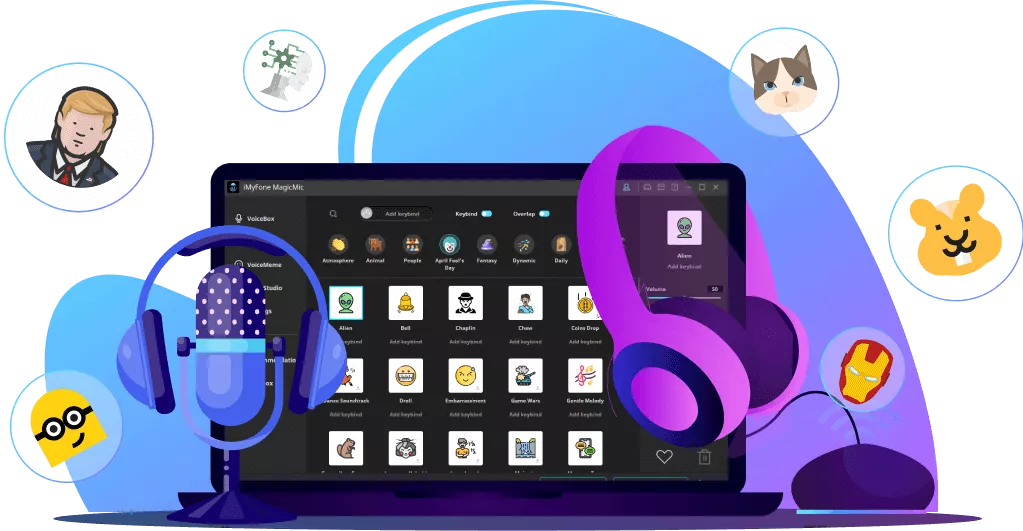 125+ Voice effects for one-click voice changing in real-time.
Huge library with 400+ Voice Effects and 150+ Voice Memes.
Voice modulate in games, live, chatting, online classes, and more.
Voice recording and audio voice changing is supported.
Voice studio lets you create any voice you like.