It is no secret that not all voice changers qualify as a mac voice changer. This is because there are different voice changers that are compatible with different operating systems. Some may be compatible with Windows only, others Mac only, others Android only, others ios only, and others may be compatible with all the above.
As a Mac user, finding a compatible voice changer is essential as that is how you will be able to enjoy using it on Discord as well as other applications. Considering just how popular Discord is, it is only right that you are well-equipped with a voice changer for mac that will enhance your online chat as you game.
Best 3 Mac Voice Changer
The best three Mac voice changers are listed below:
1. MagicMic voice changer for Mac
When talking about the best voice changer for a MacBook, there is no doubt that it is MagicMic. It is not only the most recommended voice changer by tech geeks, but it also does not crowd your MacBook as it takes very little storage.
Some of its features include: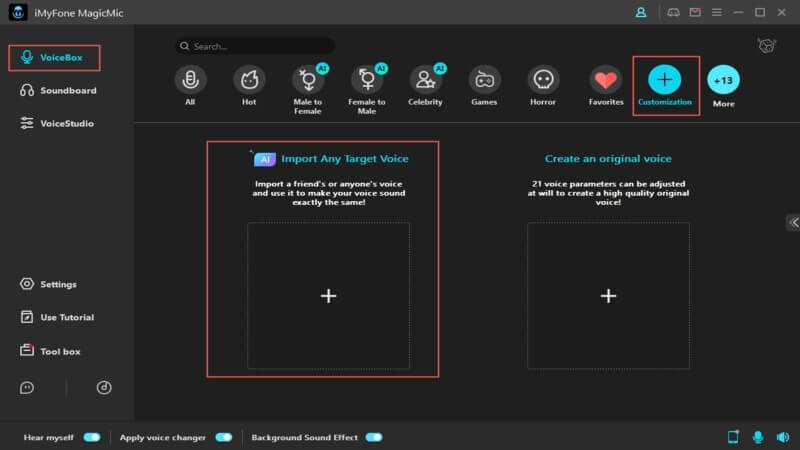 Features:
It has a huge library that has more than 400 voice effects as well as more than 150 voice memes.

It works in real-time on whichever is your platform of choice, from Call of Duty, Valorant, Discord and so much more.

MagicMic supports both voice changing and voice recording.

It gives you the opportunity to import audio files so as to broaden your effect library.

You can adjust new voice or in-build voice filters with various sound parameters.
Review of MagicMic Mac Voice Changer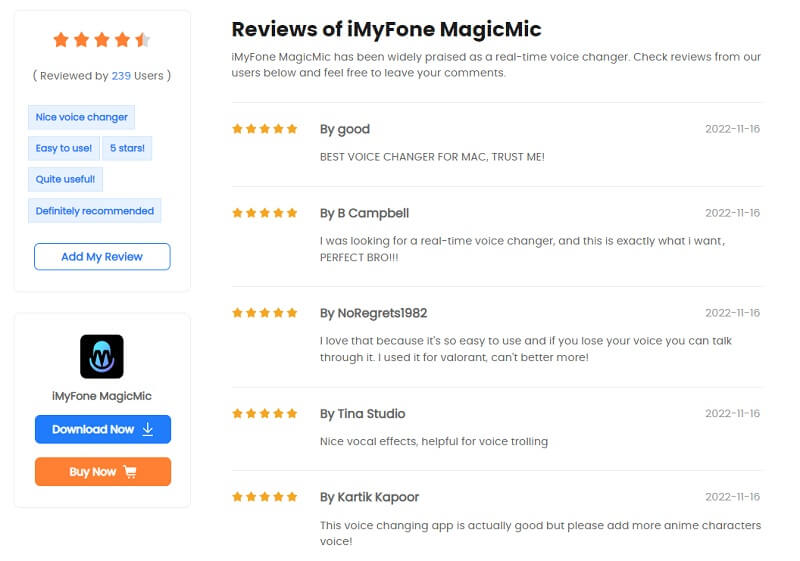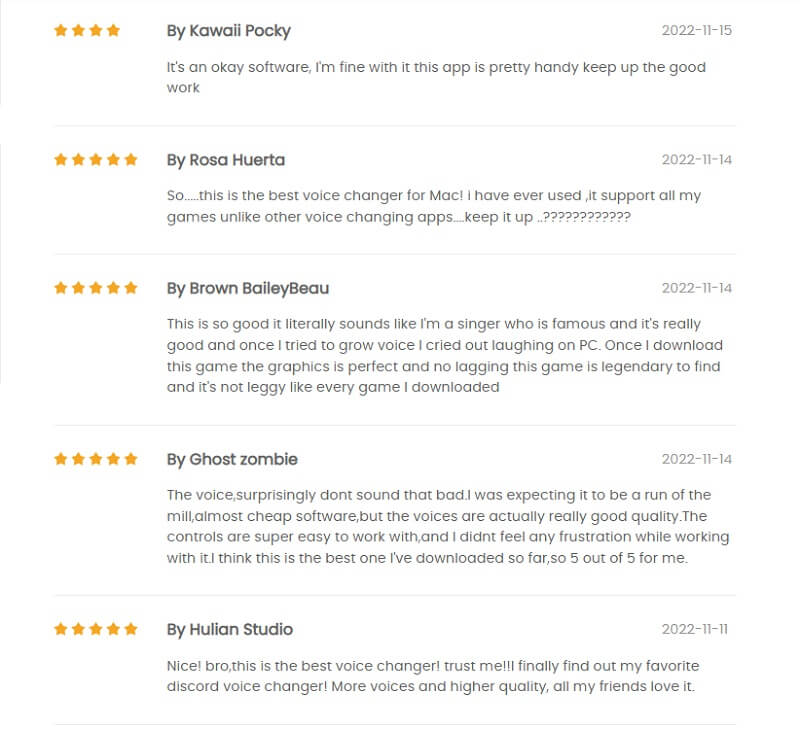 Video Guide About MagicMic Voice Changer
Pros:

It takes up minimal storage on your Mac therefore not crowding your MacBook.

It gives you complete creative freedom as you can customize your own soundboard.

It has huge voice filters than other Mac voice changer.
Cons:

Some of its features have to be paid for to access.
2. MorphVox Pro
MorphVox is yet another software that is compatible with Macbooks as well as Discord live streams. MorphVox works both in real-time and it also gives you several free voices.
Some outstanding features of MorphVox are: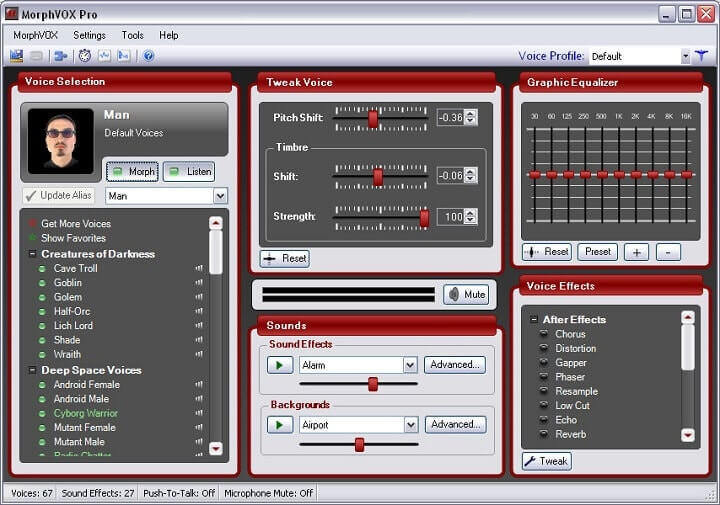 Features:
It works in real-time.

MorphVox is specifically designed for gaming which gives gamers an easy time and allows them to reap all of the benefits.

MorphVox has a feature to completely cancel any noise that may be in your background. You, therefore, do not need to worry about having extra sounds or unwanted voices in your output.

MorphVox gives you background filters that also come in handy.
Pros:

It has a noise cancelation feature which is very efficient.

It is designed for gamers and allows them to get the maximum benefits from it.

It has background filters that you can use while on Discord.
Cons:

Some of the sound effects are not realistic as they sound fake.

Quite expensive, at 39.99$.
3. Voxal Voice Changer
Voxal voice changer is your go-to if at all you have a Macbook and you are on the search for an extremely reliable voice changer for Discord mac that has a soundboard. It is possible for you to modify your voice to exactly how it is you want it by the use of keybinds in real-time.
Some outstanding features of MorphVox are: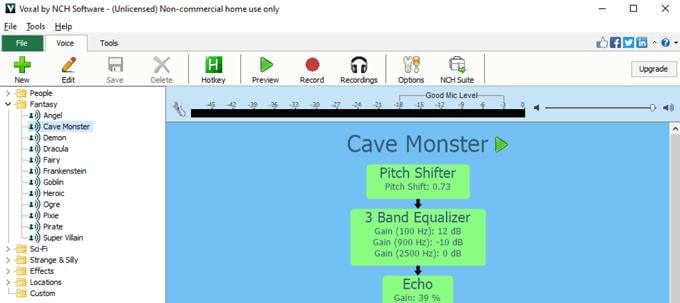 Features:
Voxal as a voice changer for mac Discord works instantly, that is, as you are inputting an audio, it is simultaneously producing the output audio having effects already.

It can be used when live streaming.

It is quite easy to use.
Review of Voxal Mac Voice Changer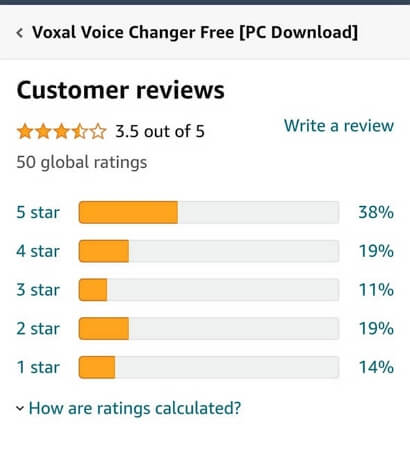 Pros:

Voxal has a very simple and basic look which makes it great for beginners.

Voxal offers various options for one to change their voice.
Cons:

Because it is a simple software, it is not equipped with advanced voice-changing functions.

Quite expensive, at 39.99$.
How to use Mac voice changer for online voice chat
Using a Mac voice changer for your online voice chat is pretty simple. All you have to do is:
Step 1: You will first download MagicMic on your MacBook and install it.
Step 2: You will set up your output and input settings on MagicMic, having your output device as your headphones and your input device as your microphone.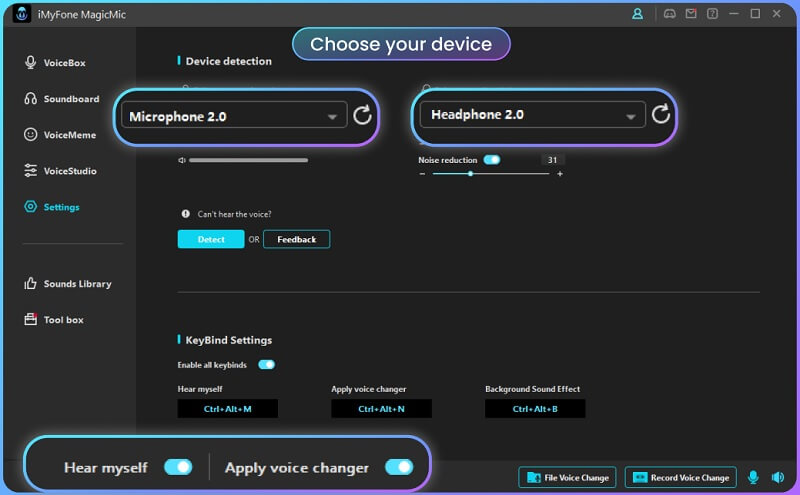 Step 3: Open your Discord app and click on the Voice settings. This is located at the very bottom left corner.
Step 4: You will then click on the voice tab option and pick your input device as BlackHole 2ch. Your output device will be your headphones.
Step 5: You will then speak into your microphone and accordingly adjust it to your preference. Once you finish this step, you will click escape. That's it! You will now have the freedom to change your voice to whoever you please from your vast collection.
Final Words
You no longer have to worry about not finding the best Mac voice changer that is compatible with Discord. Above are all the best options that you can choose from to be able to have a seamless experience while gaming on your Macbook. Considering Discord is one of the most popular games right now, it only makes sense that you have the best voice changer for mac as well.
MagicMic is without a doubt the best Mac voice changer you can get. From how it supports various audio files such as WAV and MP3, to how it is both a voice recorder and a voice changer, to even how it works in real-time. Really it is a one-stop solution for all your Discord voice changer needs.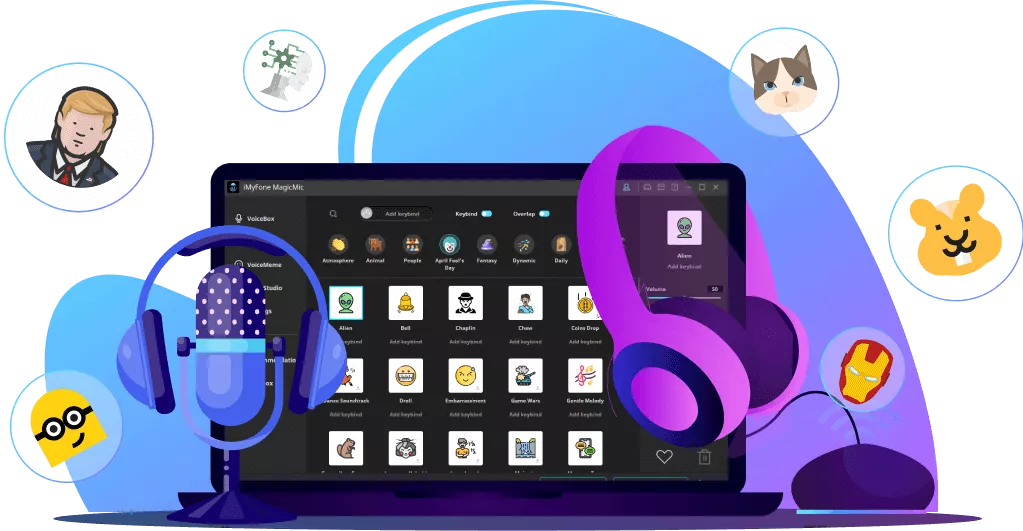 125+ Voice effects for one-click voice changing in real-time.
Huge library with 400+ Voice Effects and 150+ Voice Memes.
Sound emulator in games, live, chatting, online classes, and more.
Voice recording and audio voice changing is supported.
Voice studio lets you create any voice you like.