Artificial Intelligence (AI) has revolutionized various aspects of technology, from chatbots like ChatGPT to AI-generated music by popular artists.
Apple takes this innovation further with a unique feature in iOS 17 - the ability to clone your own voice using AI. This personalized feature has implications not only for those with speech disabilities but also for anyone looking to explore the potential of their voice in new ways.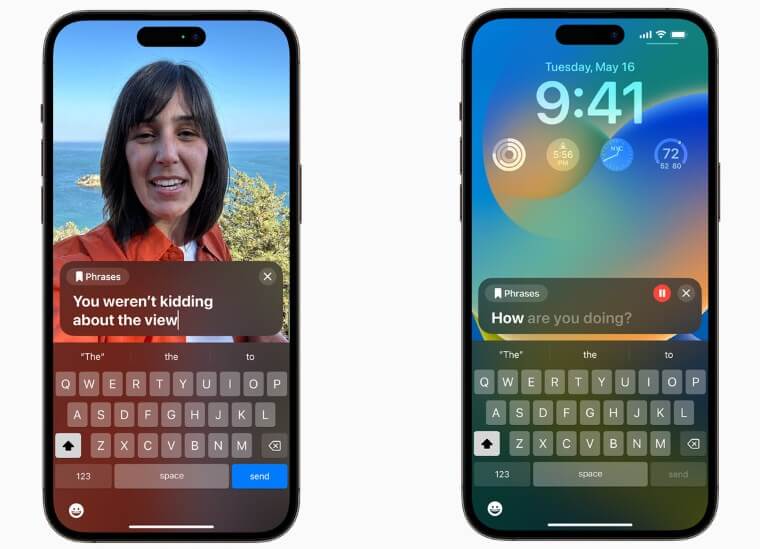 Part 1: How to set up Personal Voice on iOS 17
Apple's iOS 17 introduces "Personal Voice," an AI-powered tool that replicates your voice and stores it on your device. While AI voice generators are known for mimicking famous voices, this feature focuses on creating a replica of your own voice.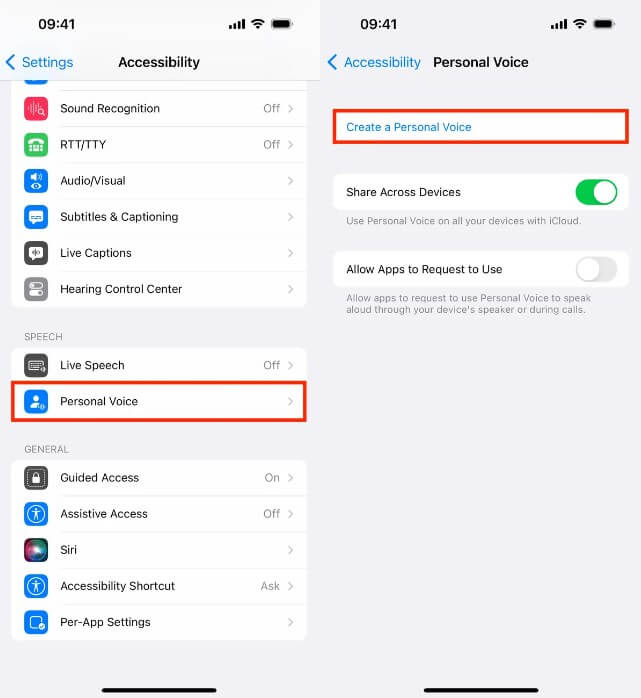 This technology is particularly beneficial for individuals with speech impairments, allowing them to communicate effectively through their iPhone's speakers, FaceTime, and compatible third-party applications.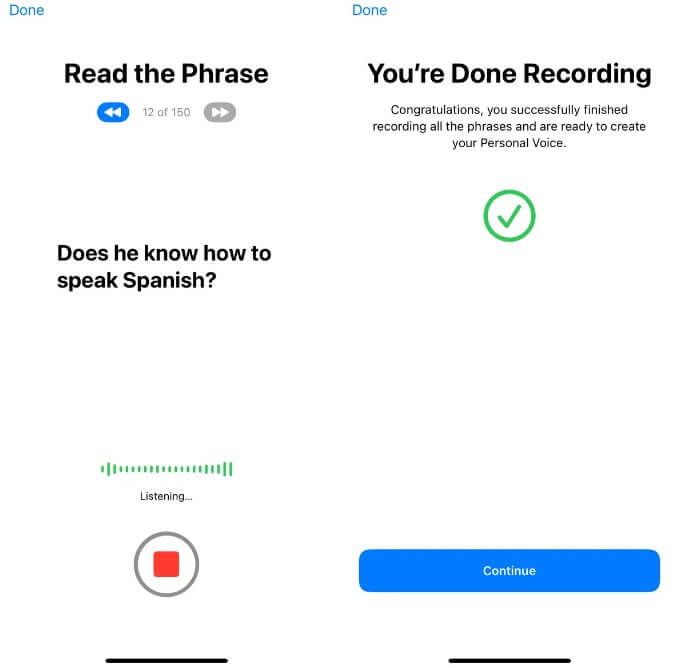 IOS 17 Voive AI Easy Setup Process:
To begin using Personal Voice on iOS 17, follow these simple steps:
Step 1:Find a quiet environment where you can dedicate about 30 minutes for voice recording.
Step 2: Open your iOS 17 device and navigate to Settings > Accessibility > Personal Voice.
Step 3: Tap on "Create a Personal Voice" and follow the prompts.
Step 4:Read out loud the provided phrases (approximately 150) to create a clear and accurate replica of your voice.
Configuration Options:
Personal Voice offers two main settings:
1. Share Across Devices:This setting enables you to use your cloned voice on all iCloud-connected devices.
2. Allow Apps to Request to Use:It permits apps to request permission to utilize your Personal Voice.
Part 2: Using Personal Voice on iOS 17
After reading the phrases, your Personal Voice will start processing. Connect your device to a charger, lock the screen, and wait for the notification indicating that the process is complete.
The processing time may vary, but once ready, you can use your cloned voice for various purposes.
Using Your Cloned Voice:
To use your cloned voice:
Step 1:Enable the Live Speech feature in Settings > Accessibility > Live Speech.
Step 2: Select your Personal Voice from the Voices section.
Step 3: Triple-click the side button and choose Live Speech to type a phrase and have it spoken in your cloned voice.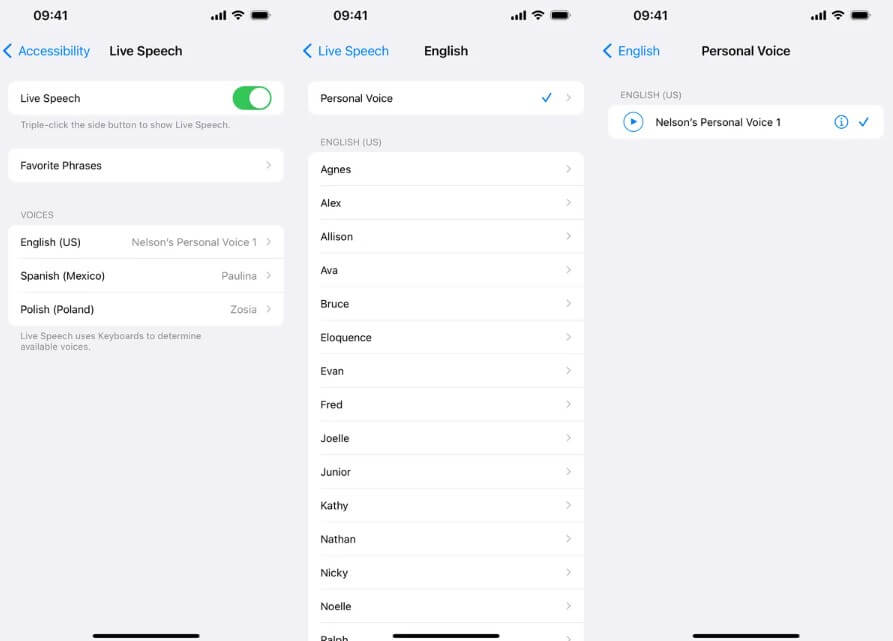 Enhancing Accessibility and Communication:
Apple's Personal Voice feature empowers individuals with speech difficulties to communicate more effectively, and its potential reaches beyond accessibility.
As iOS 17 is currently in public beta, users can anticipate further refinements and improvements upon its official release.
Part 3: How to Clone Your Own Voice with 3 Easy Steps?
Tired of the hassle? Discover an efficient solution to Clone Your Own Voice in just 3 simple steps. Customize your voice with MagicMic – upload human speech audio and generate an AI voice for characters. Easily clone the voices of celebrities, singers, Vtubers, and Anime characters.
Follow these steps to seamlessly change your voice in real-time with the help of MagicMic:
Step 1: Begin by launching the MagicMic application on your computer.
Step 2: Within your chosen communication app utilized for online gaming, navigate to the audio settings and opt for the "Voice Changer Virtual Audio Device (WDM)" as the designated audio input.
Step 3:Next, explore the wide range of voice options available, such as "Gamer Girl" or "Deep Voice", and select the desired voice that aligns with your preferences for a truly immersive gaming experience.

Conclusion:
Discover the revolutionary realm of voice cloning through iOS 17's Personal Voice feature. For effortless voice replication, especially if you're seeking simplicity, consider the recommended choice: MagicMic AI Voice Changer.Start your journey today!(use MagicMic)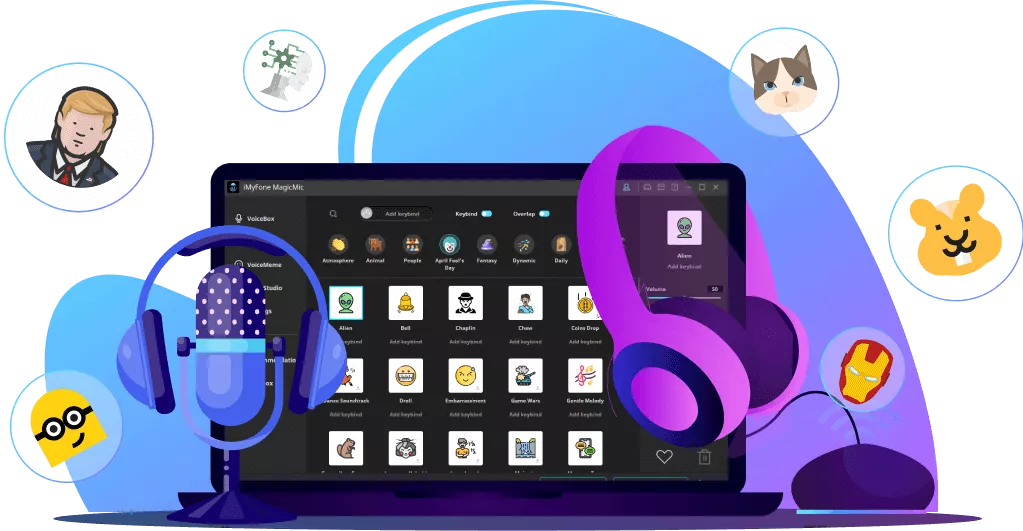 225+ Voice effects for one-click voice changing in real-time.
Huge library with 600+ Voice Effects and 200+ Voice Memes.
Sound emulator in games, live, chatting, online classes, and more.
Voice recording and audio voice changing is supported.
Voice studio lets you create any voice you like.