This trend of making the voice sound higher has taken a big toll, and if you want to be a part of this trend, then you have landed at the right place.
There are two ways to make your voice sound higher: electronically or vocally. You can also use software to make your voice higher. Want to know how to make your voice higher? Keep reading.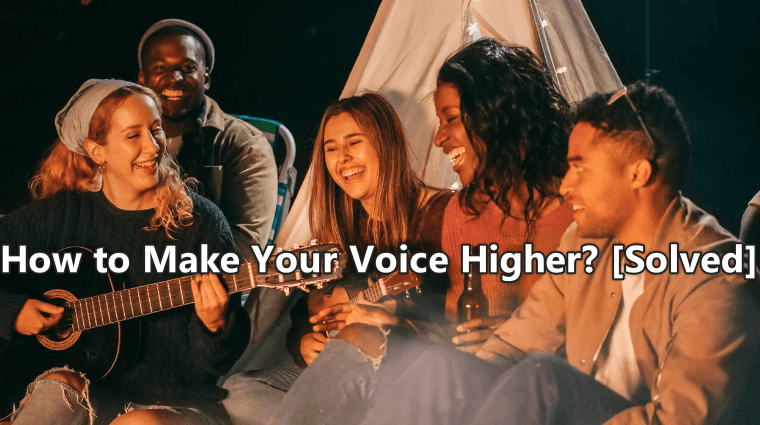 Part 1: How to Make Your Voice Higher Electronically?
Making your voice higher vocally is one of the hardest things you gotta do because it not only takes a lot of time but also lots of effort. So, what you could do instead is go for the easier way and make your voice higher electronically.
For making your voice higher, the best electronic option is MagicMic, as it is highly reliable and versatile. MagicMic helps make changes to your voice or add different sounds during live streaming.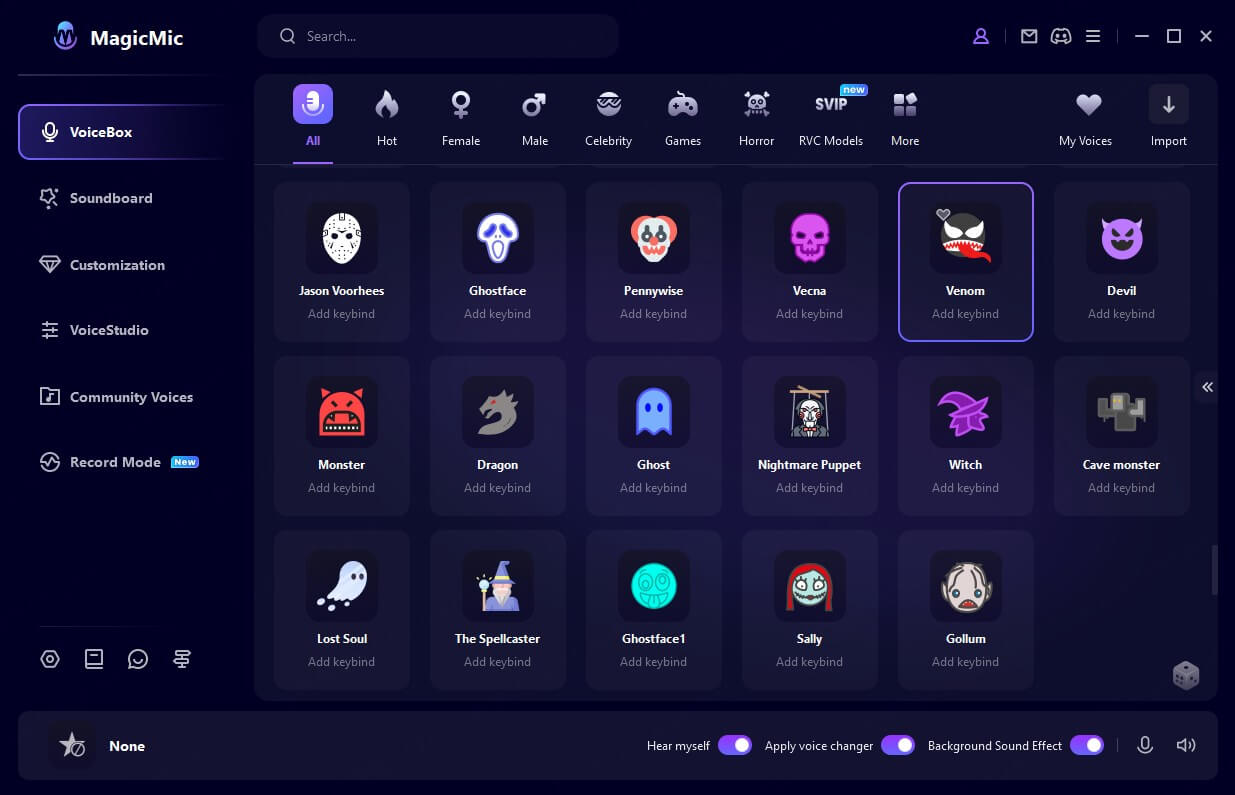 Supports Operating System: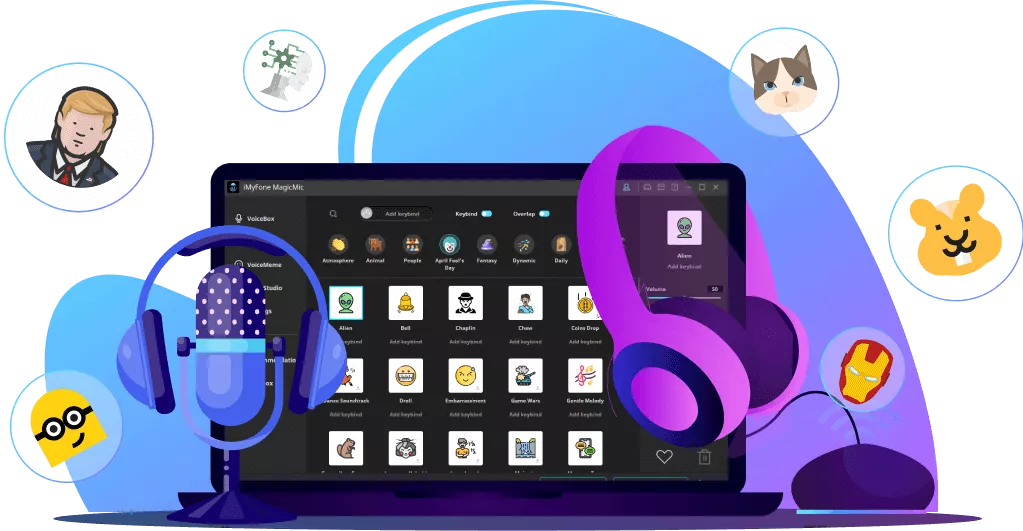 100+ Voice effects for one click voice changing in real-time.
Huge library with 300+ Voice Effects and 150+ Voice Memes.
Sound emulator in games,live,chatting,online class and more.
Voice record and audio voice changing are supported.
Voice studio lets you create any voice you like.
Steps to Make Voice Higher Via Magicmic (Using Voice Studio)
You can also change the pitch of your voice through MagicMic by following a few steps, and don't worry, the list of these steps is not long. With the voice studio option on the software, you can make the pitch of your voice higher. So, let's get right into it:
Step 1: Download and Launch the MagicMic software on your device
Step 2: Click on the voice changer icon on the right side, on the left side, you will see options of changing pitch and volume.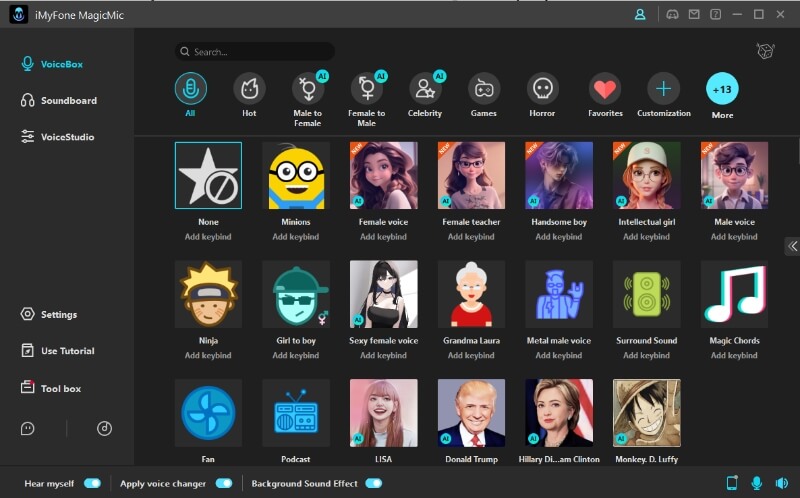 Step 3: If you dont want the in-build voice filters,you can click "Voice Studio" on the left.
Step 4:Click Pitch and other data as you want. Now, you can increase the pitch by increasing the level.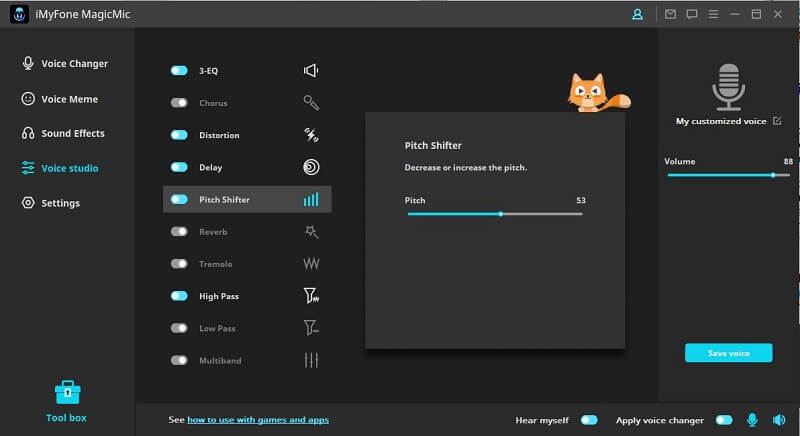 Part 2: Bonus Tips: How to Make Your Voice Higher Vocally? [4 Easy Ways!]
If you want to make your voice higher and deeper, follow the two methods below. Follow the below-given tips to make your voice sound higher:
#Method 1: Do exercises
Making your voice sound higher vocally is a very long and straining process, but it does have pretty promising results. There are different vocal exercises you can do to make your voice higher, including some breathing exercises.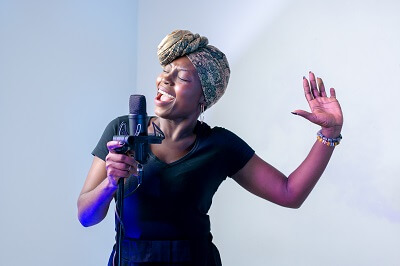 #Method 2: Read in High Voice
If you are wondering how to get a higher voice, you can get it eventually if you start reading loud and high every single day. Take any book and read it for at least 10 minutes at a very high pitch. You will get a naturally high-pitched voice eventually.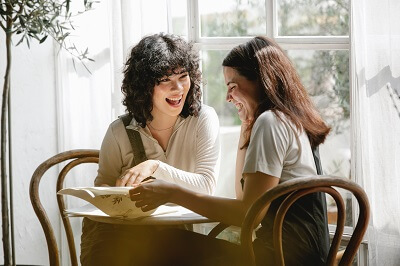 #Method 3: Do Breathing Exercises
Take deeper breaths and learn to provide your lungs with greater air. If your lungs do not get enough air, you might not be able to increase the pitch of your voice just the way you want.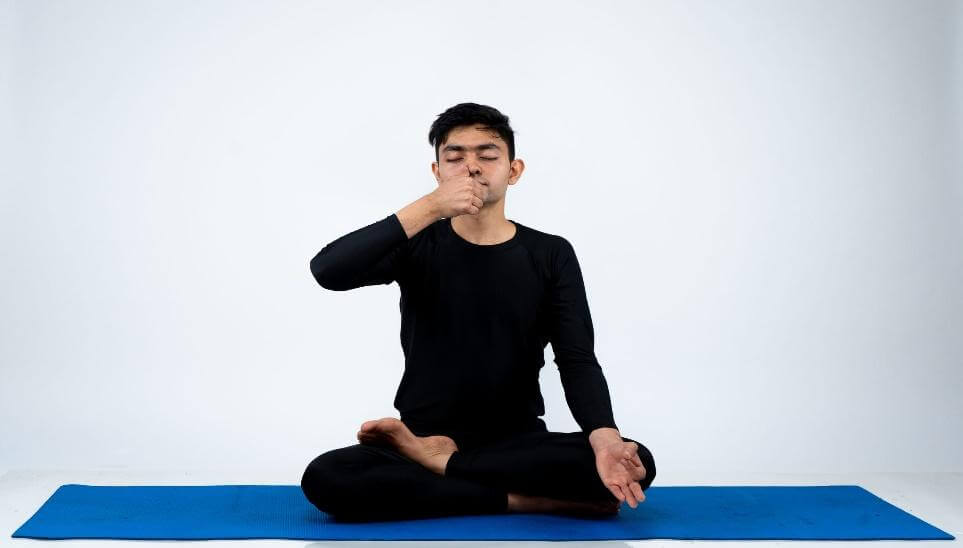 #Method 4: Do Not Stretch Throat Muscles
Make sure that your throat muscles are relaxed while you are practicing a high-pitched voice. When your throat muscles are completely at ease, it enhances your vocal capabilities, and it becomes really easy for you to speak in a high voice during your live streams.
Part 3: Good High Voice Changer for Mobile
Not every voice changer works flawlessly on mobile phones, and many of them end up jamming your mobile phones. So, we have jotted down the finest voice changers that are highly suitable to be used on the phone.
This software is supposed to be downloaded on your iPhone, and it has quite a lot of interesting sounds and voices that can take your streaming up a notch. You can also increase the pitch of your voice with this software, so it basically is a complete package. You can get high pitched voices, man and woman, with this app.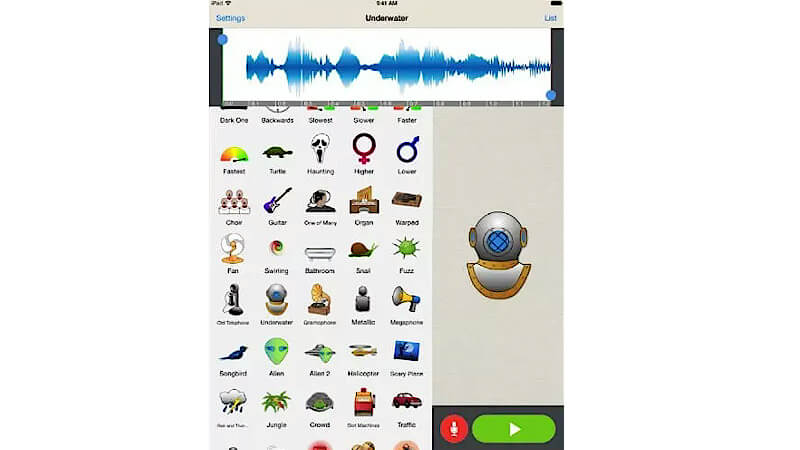 Support System:
iOS System for iPad and iPhone
Features:
Highly suitable for people who have an iPhone

Does not put a load on your phone and operates without causing storage problems

It is really easy to use and works flawlessly on iPhone and iPad

Offers multiple sound effects too
It is an app with which you can apply different sound effects to your clips and even record your audio while using interesting voices. The app features a huge library of sound effects and is pretty reliable too.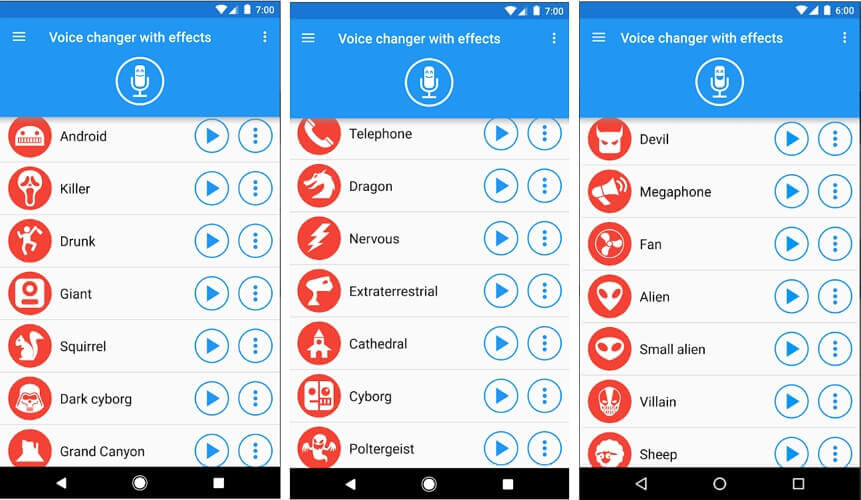 Support System:
Features:
It is suitable to be used only on an android phone

It is completely free to use this software on your mobile

All the sound effects offered by this site are of high quality

You can also download sound effects through this site

It lets you edit your sounds and even raise the pitch of your voice
It is one of the finest apps and allows you to enjoy a variety of sounds without any hassle. The app is really easy to use, and even beginners can use it. You can increase the pitch of your voice by using this software too. You can get a high-pitched voice through this app.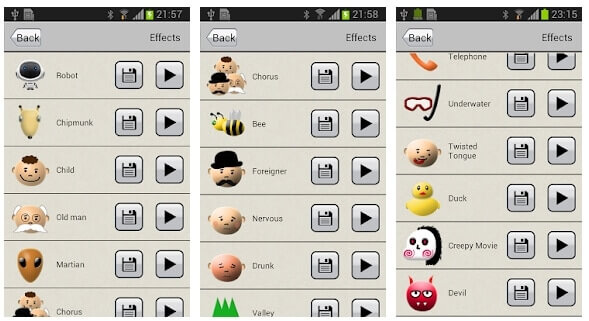 Support System:
Features:
You can also edit audios while using this app

It is suitable to be used on an android device

You can also share the effects with your friends

Multiple sound effects can be applied at the same time
Conclusion
A lot of people wonder "how to make my voice higher", and it is not easy to find just the right way to make your voice sound higher, but you can do it quite easily with the help of certain apps and software. It would hardly take seconds to make your voice high pitch with the help of these apps.
The best software for increasing the pitch of your voice while live streaming is iMyFone MagicMic because it offers options for customization. So, don't get into conventional and vocal methods and increase the pitch of your voice with this software. Also, you can enjoy male to female voice using iMyFone Magicmic.