How to become a voice actor requires natural ability and practice, but anyone can develop their skills. Using modern vocal methods and technology, such as free programs like Voice Changer, can help aspiring professionals hone their craft. With the best voice changer, anyone can pursue a career as a voice actor.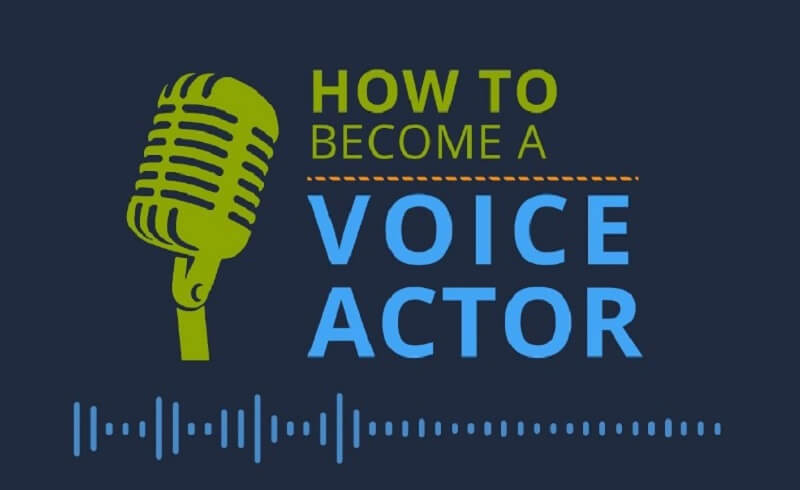 Part 1:What is a Voice Actor and What Does a Voice Actor Do?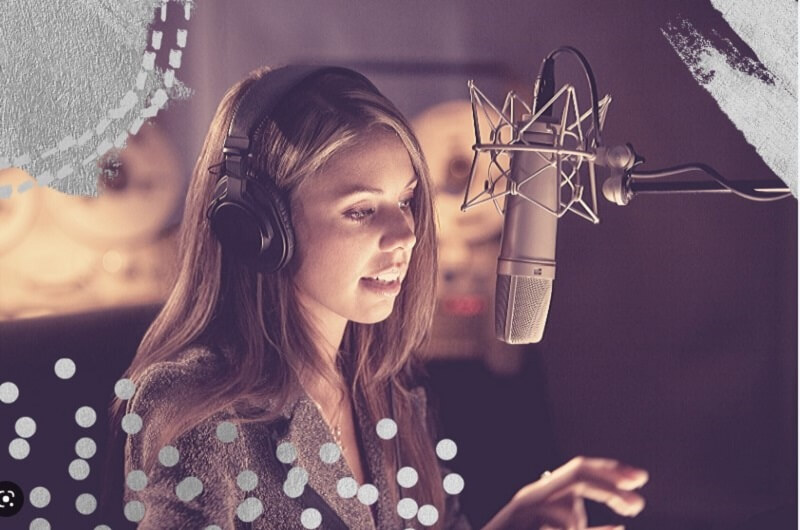 Voice actors are professional performers who use their voices to perform various kinds of roles in a wide range of industries. These include audiobook reading, animation voicing, radio ads, commercial acting, television or movie dubbing, and radio dramas.
Their ability to manipulate their tones and pitches differently allows them to take a character from an unfilmed script and make it come alive through vocal performance. Aspiring voice actors need to master techniques such as inflection, expression, and vocal range to be successful in the field.
They also need to understand the variety of specialized software necessary for recording dialogue and hone their improvisational skills.
Part 2:What are the benefits of becoming a voice actor?
A career in voice acting can be incredibly gratifying and rewarding. Becoming a voice actor requires hard work, dedication, and practice. After building an impressive audio portfolio and gaining experience from working on various projects, the benefits of becoming a voice actor are endless.
One of the primary benefits of becoming a voice actor is that you can work from home.
Another benefit of becoming a voice actor is being your boss.
You can work with a variety of clients.
Though there is no guarantee that you will become a millionaire by becoming a voice actor, it is possible to have a good living doing this work.
Part 3:How Much Do Voice Actors Make?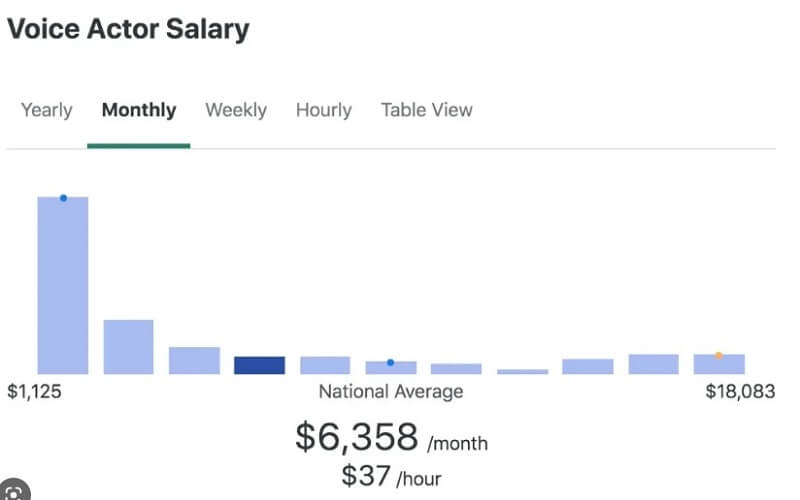 How much do voice actors make? Becoming a successful voice actor is an increasingly attractive career choice – but potential applicants should be aware that, like other self-employed roles, earnings vary pretty considerably.
Although some voice actors are paid well for their work, others may only earn a nominal amount. To gain the best chances of success and maximize your earning potential as a voice actor.
Ultimately, how much you can expect to make as a voice actor depends on the selection of roles you can land. Still, with the proper skill set and dedication, you could find yourself amongst those earning an impressive salary from just one project!
Part 4: How to Become a Voice Actor?
There is no single path toward becoming a successful voice actor, but those willing to do the hard work can succeed.
1)Take Classes And Practice
Becoming a successful voice actor requires special skills and many hours of practice. So, how to be a voice actor? It is important to take classes teaching the basics of voice acting. These classes will give actors a fundamental understanding of voice acting fundamentals such as microphones and home recording studios, script reading, character voicing, and more.
After taking classes, actors should gain experience by practicing regularly to boost accuracy and refine vocal technique.
2)The Easiest Way to be a Voice Actor - MagicMic Voice Changer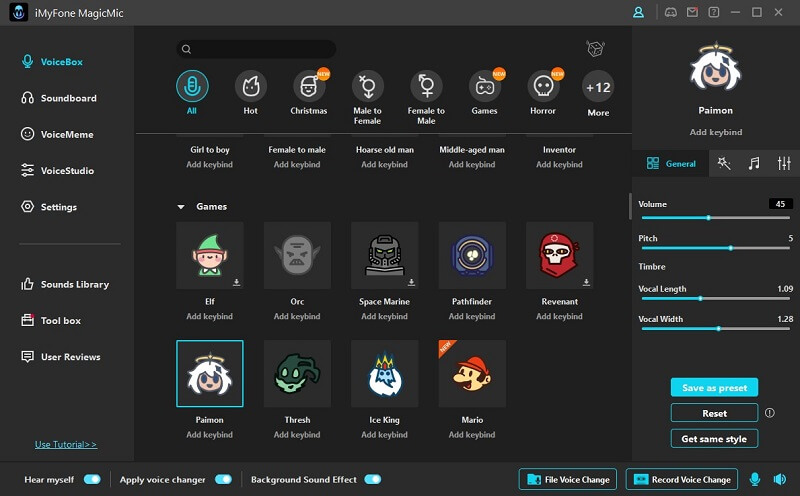 Being a voice actor is one of the most in-demand professions today. It requires creativity, commitment, and many skills to succeed. But, with the help of technology, becoming a voice actor has become much easier with tools like the MagicMic Voice Changer. This powerful software can help you change your voice to sound like anyone or anything you want.
MagicMic Voice Changer is an intuitive and easy-to-use program that allows users to alter their voices for professional or personal purposes easily. It utilizes advanced voice-changing algorithms to transform your voice into different characters and accents worldwide.
Main Features:
It has an impressive range of features and capabilities while remaining accessible even to novice users with its straightforward design and controls.
There are more than 120 voice filters, 600+ sound effects and 150+ voice memes added to this voice-changing app for you to have a better experience.
you can take pre-recorded audio clips and apply various effects on them, as well as make changes to their pitch or tone without compromising on quality.
It's a real-time voice changer, if you want to prank others, you can also connect this voice-changing app with online games & chatting applications and change their voice live there.
It is available on Windows and Mac.
MagicMic offers high-quality and stable voice-changing output.
MagicMic allows you to create your own voice using its "Voice Studio" feature.
It comes with AI voice cloning to make voice change sound realistic and natral.
Video Guide About MagicMic Voice Changer
Final words
To become a successful voice actor, practice and dedication are essential. Starting with free voice changers can help hone your skills and minimize financial investment. Quality work delivered on time is crucial, so polishing your skills before landing a job is important. With MagicMic Voice Changer , anyone can become a successful voice actor in no time.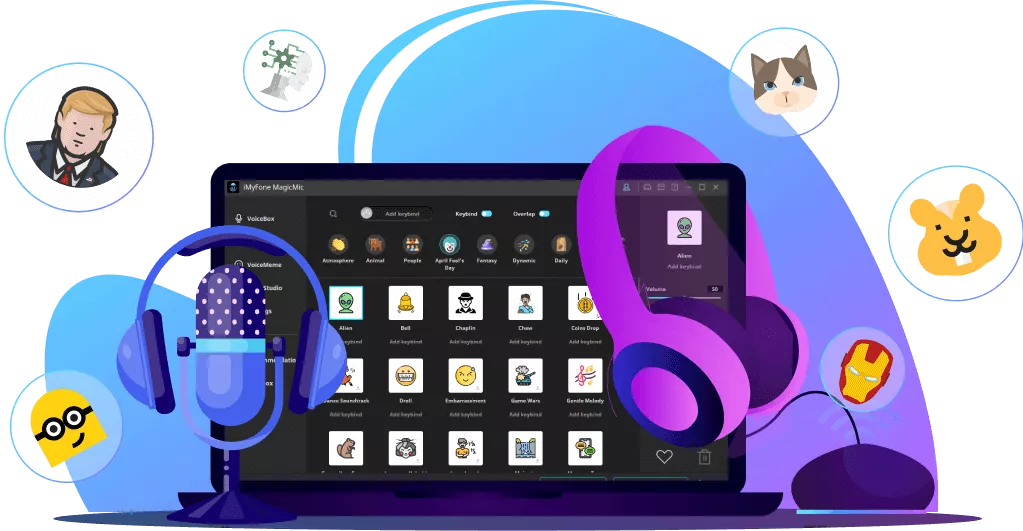 125+ Voice effects for one-click voice changing in real-time.
Huge library with 400+ Voice Effects and 150+ Voice Memes.
Sound emulator in games, live, chatting, online classes, and more.
Voice recording and audio voice changing is supported.
Voice studio lets you create any voice you like.