The Halloween experience is only at its best when the Halloween games online are part of the festive. Halloween goes beyond dressing up and going trick-or-treating or watching Halloween movies and fun decorations, engaging in the Halloween games online free brings more light to the party and gives you a memorable experience.
This article looks at different Halloween games online that you can introduce to your party and how to play them and make your party more fun. You can't help but love Halloween.
5 Creative Halloween Games Online to Make Fun
Some of the creative Halloween games online are as discussed below:
1. Zombie
Zombie is one of the Halloween games online that largely contributes to mindfulness. Somewhere along the way, each of us must have zoned out and entered 'zombie mode'.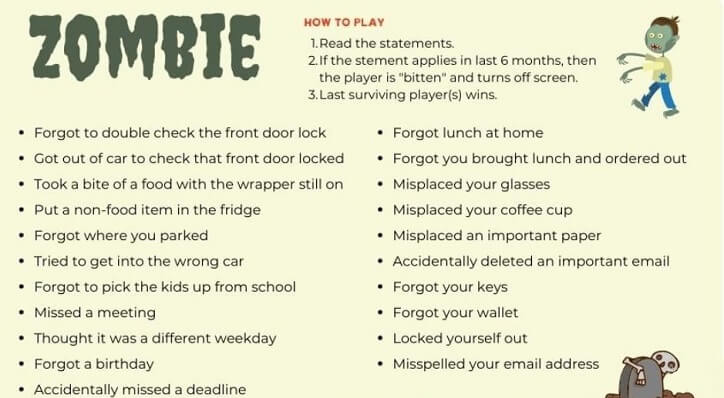 How to play
First, you come up with a group of questions to ask your staff whether they have done any of them without thinking within a specific period, say the past six months. For example:
Bitten your snack with the wrapper still on
Almost got in the wrong car
Missed a deadline
Forgot about a loved one's birthday
Deleted an important email accidentally
Written your email wrongly
If any of the players has been a victim, then the player "got bitten" and they have to blackout their screen. The last one to blackout their screen wins the game.
2. Zoom Trivia
Zoom Trivia is among the best Halloween games online. The players are required to split into teams and square off in a test of spooky season smarts. The trivia categories are wide, from traditions, candy, horror movies, monsters, and many more.
You are allowed to come up with your questions or find sample Halloween questions online. You can also opt to book a hosted trivia session where the emcee decides who among your team is the pumKing of scary trivia.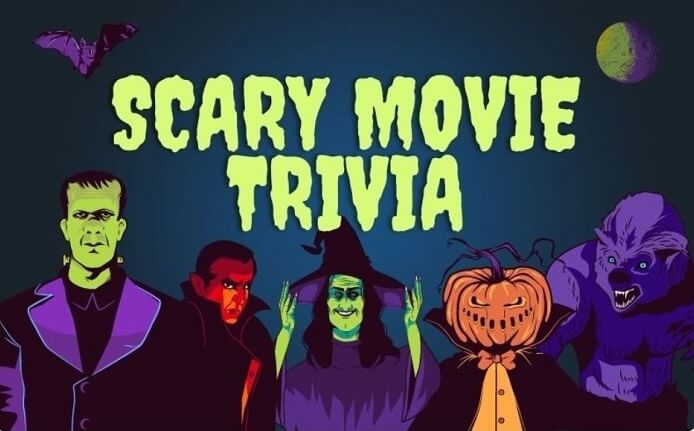 3. Guess whoooo?
Guess whoooo? Is a team bonding Halloween games online that allows players to guess the identity of people answering the questions?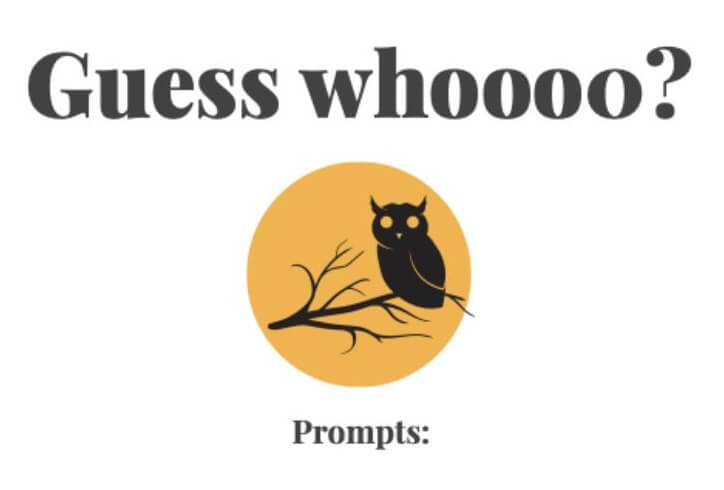 How to play
The leader asks a group of Halloween-themed questions, after which the players privately message the leader the answers. The leader then reveals the responses and the players are required to match each answer to the player who wrote it. Players are allowed to answer individually or discuss with each other.
4. Virtual Halloween Persona Game
The Halloween games online help to keep your guests entertained during an online party. The Halloween persona game is an activity where every player acts out a different trait and the other players have to guess the quirk.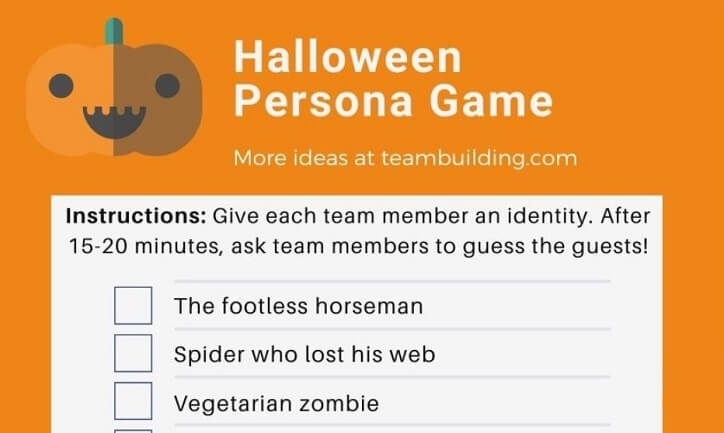 How to play
First, you come up with a group of questions to ask your staff whether they have done any of them without thinking within a specific period, say the past six months. For example:
Be patient until all the participants have joined the video call
Message every player with a quirk privately or can also be done via email before the call
Provide a 10-15 minute period for participants to interact
In the end, all players are supposed to send their guesses on the identities of each Halloween party player
Identity reveal. Add up all the correct answers and award the winner
The game allows the team to exercise imagination as well as good communication skills.
5. Murder Mystery Games
Murder mystery games are another example of Halloween games online that involves challenging a team of players to figure out the killer. The game emphasizes teamwork and collaboration in a relaxed environment as well as awards the master detectives in the team with verified bragging rights.
An example of the Murder Mystery Games is Murder in Ancient Egypt which challenges participants to obtain clues on one of Egypt's most infamous mysteries.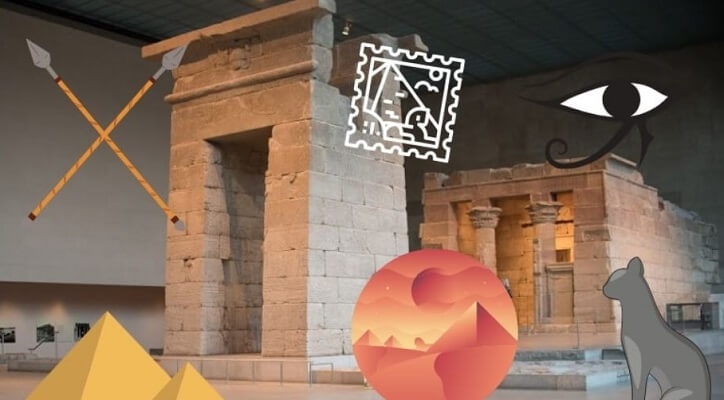 Powerful Halloween voice changer to make games funnier
Looking to spice up your Halloween, and play some scary pranks on your loved ones by imitating different voices, then iMyFone MagicMic is here for you. MagicMic allows you to create your soundboard without demanding any internet connection to facilitate your registration and service access.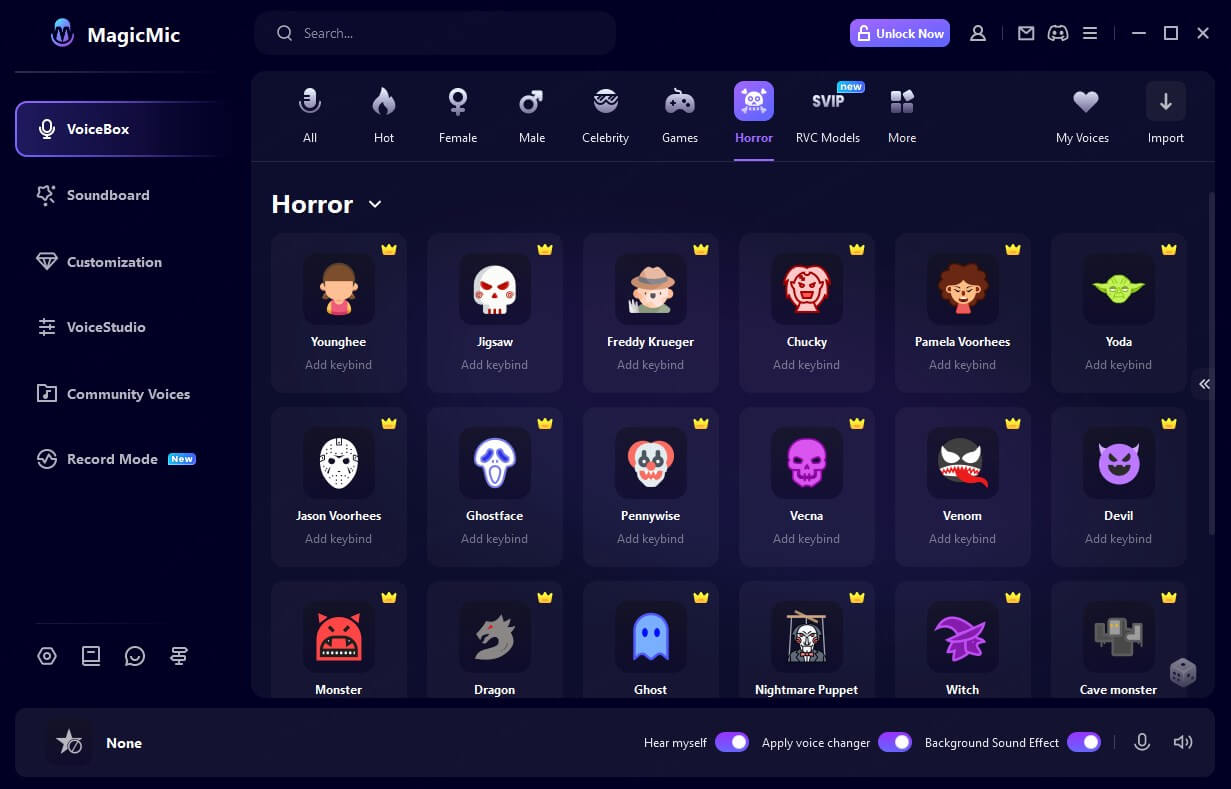 It supports both Mac devices, the supported operating systems from Mac0S and Windows operating systems. MagicMic offers more than 500 in-built sound effects for gaming, discord, or live streaming. The app is the most recommended in the market, despite being very affordable it offers remarkable services.
Watch Video Guide About Voice Changer with Sound Effects
Key features of MagicMic voice changer:
It offers more than 100+ voice-changing options for you to select from when manipulating your voice to your desired effect

MagicMic has an in-built voice studio that allows you to customize any voice of your choice.

The app allows you to record and change voice easier through the record and audio import function

On completion of voice recording and voice changing, the app allows you to export your audio in MAV, OR MP3 format as well as share it on other platforms, for example, YouTube.
Scary voice on MagicMic
Pranking your friends in games, live chats, and game streaming is more effective with funny voices and sound effects. The voices make the pranks more believable and thrilling for your friends and loved ones. Examples of the scary voices offered on MagicMic include the following:
Whether you are crafting a prank or creating a homemade horror movie, the Ghostface voice changer works magic for you. The voice resembles that of a ghost, deep and terrifying to create an intimidating effect.
A fascinating voice when broadcasting lives or playing games online will keep your viewers hooked on the screen. Venom voice is among the most powerful voices and is also very unique, making its demand very high.
A few other examples include Monster voice changer, Dragon voice changer, and the Devil voice changer among others.
Scary sound effects on MagicMic
MagicMic has made Halloween pranks more real by allowing the use of scary sound effects to create the ambiance and suspect in your target audience. Some of these scary sound effects on MagicMic include the following: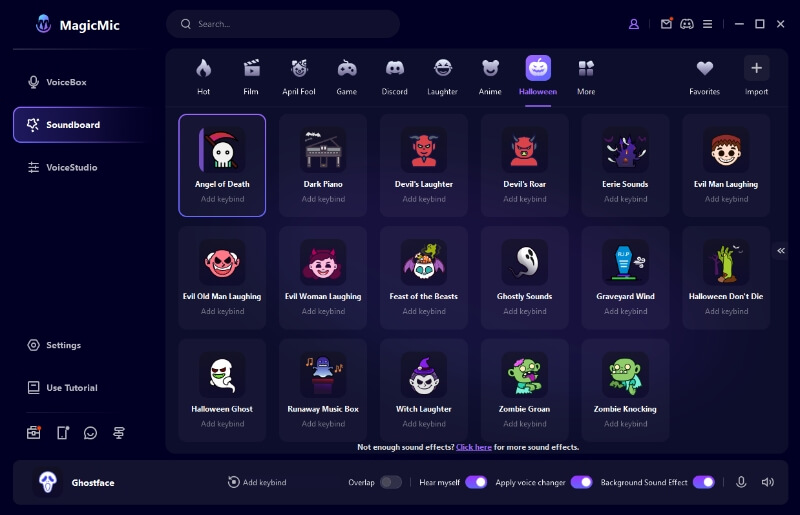 Babies are adorable until there is a sudden noise of a baby crying yet you have no babies in the house. The effect is mostly used in scary movies to make them more thrilling.
2. Door knocking and opening sound effect
The sound effect is of a knock on your door, and before you reach out to open the door, the door creaks and opens only that there is no one on the other side.
3. Record scratch sound effect
The effect consists of 4 cinematic hits followed by a booming scary noise. The record scratch sound may be perfect for building anticipation in a scary Halloween movie or game.
3. The owl sound effect
Owls are mostly associated with bad luck in some communities. They make a miserable sound that often causes panic and thrill. In ancient days, an owl was referred to as a "bird with horrific voice".
Watch Video Guide About Voice Changer with Sound Effects
Ideas to use MagicMic on Halloween
MagicMic comes in handy during Halloween as it allows you to transform your voice into any scary voice of your choice. Some of the ways to put MagicMic into use during Halloween include:
When playing the Halloween games online while chatting with friends, MagicMic allows you to make your voice more fascinating
You can prank your friends by changing your voice to the funniest and scariest voice to make Halloween pranks more thrilling.
On live videos with your friends during Halloween, the voice-changing effects and sound effects make the broadcast room more entertaining.
Steps to play Halloween meme soundboard with MagicMic
Soundboards have recently become very popular. They capture the voice of politicians and celebrities across the world whenever they present a hilarious moment. People come up with soundboards from those hilarious moments.
Highlighted below are a few steps that guide you on how to make a Halloween meme soundboard with MagicMic:
Step 1: Visit the MagicMic software
Here you create an account on the website by providing essential information that will allow you to log into the website.
Step2: Finish input and output device
Select mircrophone and headphones as your input and output device.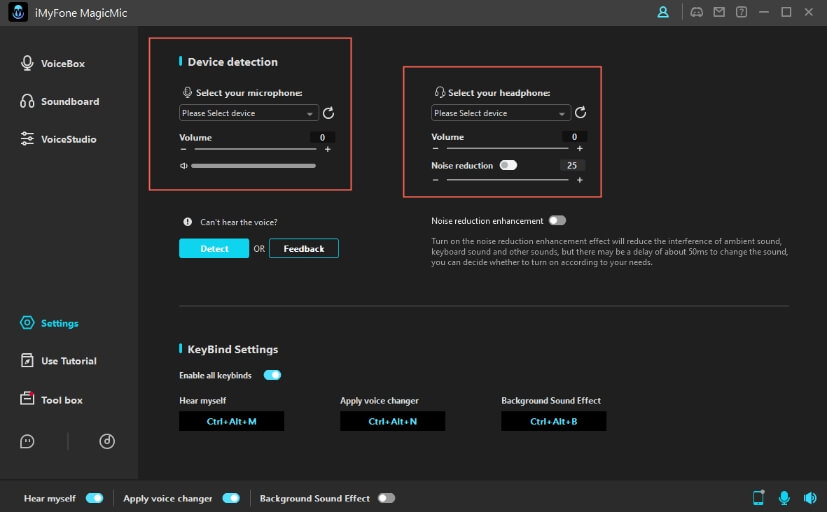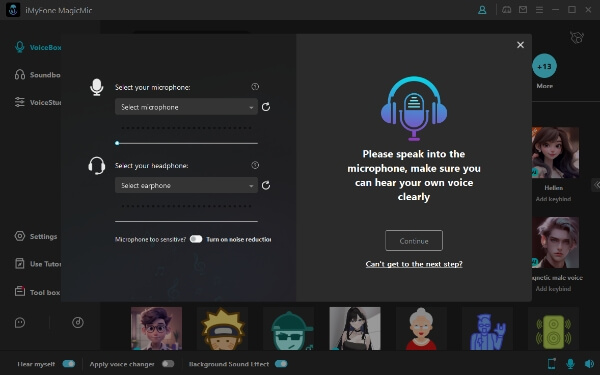 Step3: Select Voice or Sound effects
Select the voice filters to change voice real-time. If you want to play sound effects, choose sound effects on soundboard library.
Step 4: Use MagicMic on third-party platforms
If you want to use MagicMic on other platforms,like google meet,Zoom and Discord,you need to go to their voice settings,and set MagicMic virtual sound device as microphone,here I use Discord as an example.

Conclusion
Halloween festive is here with us, the article has given a comprehensive overview of how to make your Halloween more fun. Download the Halloween games online for you and your kids and get to enjoy a good family time.
On the other hand, MagicMic gives you a rare opportunity to engage with your friends online by creating funny or scary sounds to make the party more entertaining. Every day is a learning day and now you get to introduce new ideas to your Halloween party. The dressing up and the regular pranks are now a cliché'.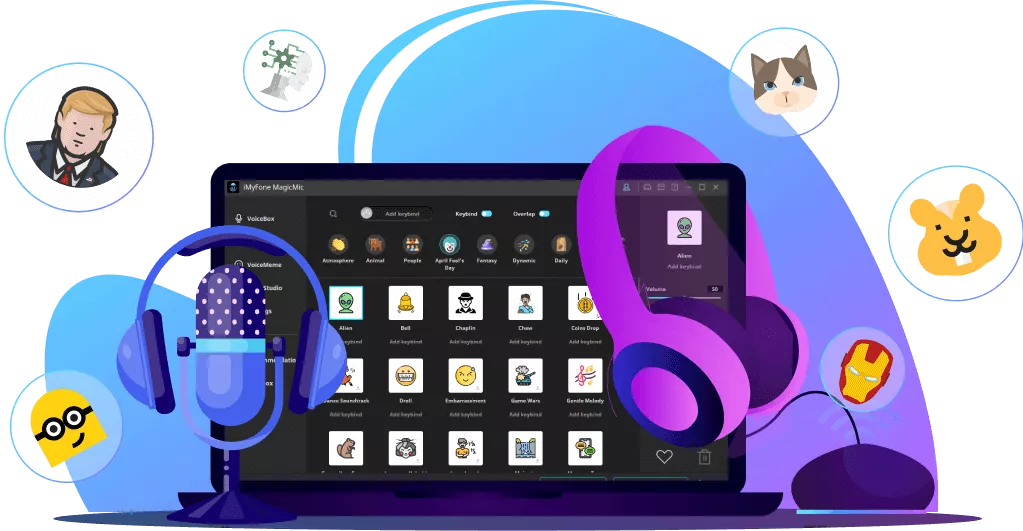 100+ Voice effects for one-click voice changing in real-time.
Huge library with 300+ Voice Effects and 150+ Voice Memes.
Sound emulator in games, live, chatting, online classes, and more.
Voice recording and audio voice changing is supported.
Voice studio lets you create any voice you like.