Want to know the secret to Elizabeth Holmes voice change? Indeed, it was one of the most popular topics in the last decade that people still like to discuss.
In this article, we'll discuss all the interesting details of the Elizabeth Holmes case. In addition, you will also learn how you can also change your voice to sound like Elizabeth Holmes effortlessly. So, continue reading.
Tips
Want to change your voice to sound like Elizabeth Holmes? Try MagicMic, it has the most professional tuning function on the market.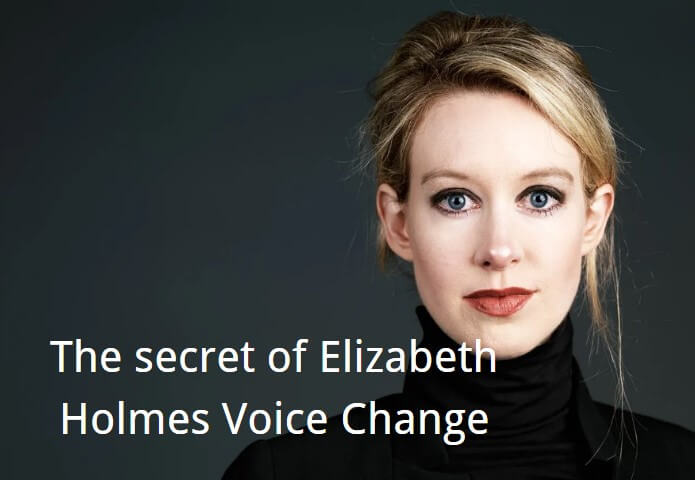 Part 1:Who is Elizabeth Holmes?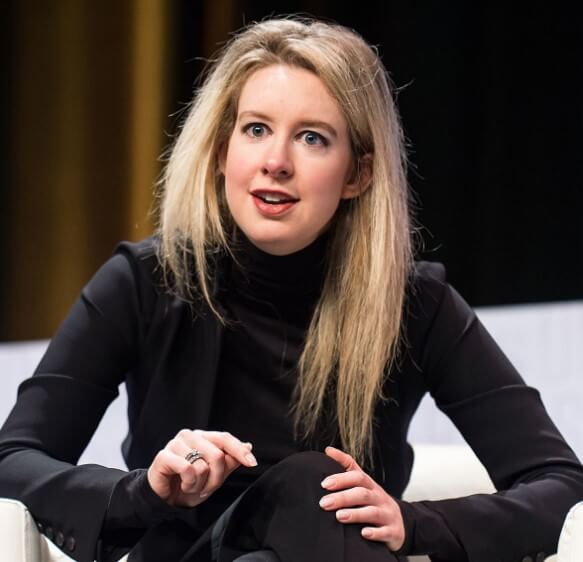 Elizabeth Holmes has been a controversial figure in the last decade. In 2014, she claimed to develop such diagnostic technology that can detect cancer, diabetes, and many other conditions with the help of just a few drops of blood only.
She quickly rose to fame because of this claim and even became a billionaire. In fact, she was declared the youngest self-made billionaire by Forbes. Shortly, she was also called "The Next Steve Jobs" by the Inc. magazine.
Another reason for her fame is that people also liked how different she sounded. But her fraud was caught after some time, and the company she launched collapsed in 2018. As a result, she went through lots of trials and was handed 11 years and 3 months of jail.
Part 2:Did Elizabeth Holmes Change Her Voice?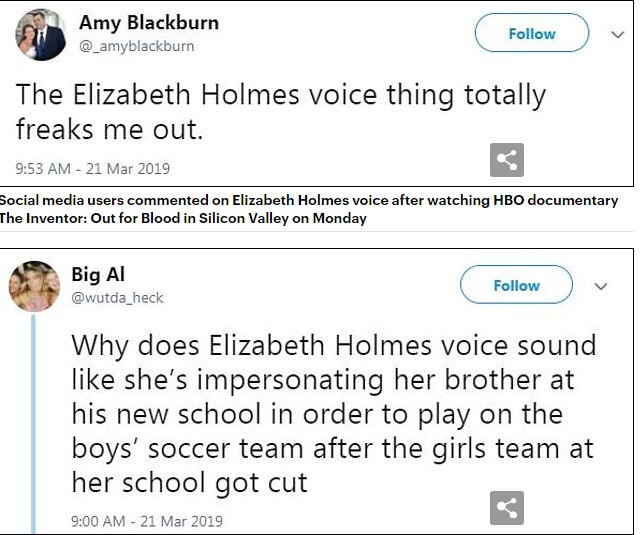 Yes, Elizabeth Holmes faked her voice in front of the media. Her lie was caught when she accidentally used her real voice in a podcast.
Furthermore, her friends and employees who worked for her initially also stated that she used to have a high pitch and a completely different voice than she has now.
Part 3:Why Did Elizabeth Holmes Change Her Voice?
Many people wonder why did Elizabeth Holmes change her voice? The truth is that when Elizabeth Holmes changed her voice, she benefited in more ways than one. The top three ones that also made her billionaire are:
Her deep voice made her look like a powerful and authoritative woman, which is essential for running a successful business that is typically run by men.
People naturally believe and trust those who use a low-pitched voice, and she truly benefited from it.
Her unique voice made her stand out from other female entrepreneurs. Want to sound like Elizabeth Holmes? Then, continue reading.
Want to sound like Elizabeth Holmes? Then, continue reading.
Part 4: How to Change Your Voice Sound Like Elizabeth Holmes?
You can also sound like Elizabeth Holmes if you make the right choices. Let's have a look at two ways:
1)Vocal Training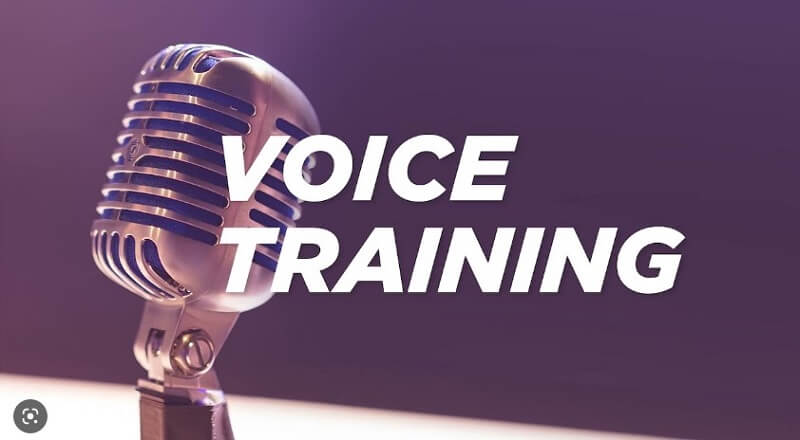 Here's the list of steps to do vocal training.
Step 1:
You can try yawning to make your voice deeper than ever. It assists you in stretching your mouth and throat.
Step 2:
Another thing that might help you increase your voice pitch is when you cough deliberately. Doing so helps your inner body organs to exercise that can change the pitch of your voice.
Step 3:
Try humming. Hum deeply from your throat, with your lips parted and your chin pointed down toward your chest, to warm up your voice. Humming is an excellent warm up for musicians and singers, as well as anyone who wants to improve their speaking voice.
Step 4:
Speak through your mouth. Instead of speaking through your nose, you should speak through your mouth. Although you can have a deep voice that is nasal, it sounds better to have a deep voice that does not have a nasal quality.
You can do vocal training to master her tone and pitch. But the problem with this method is that you will need to work hard and stay consistent. You should give at least four hours a day just for schooling your vocal cords. This can also impact your real voice too.
The simplest, most effortless way to sound like Elizabeth Holmes straight away is by using MagicMic. It is a top-notch voice changer with hundreds of voice filters and effects you need to sound like any personality or celebrity you want to.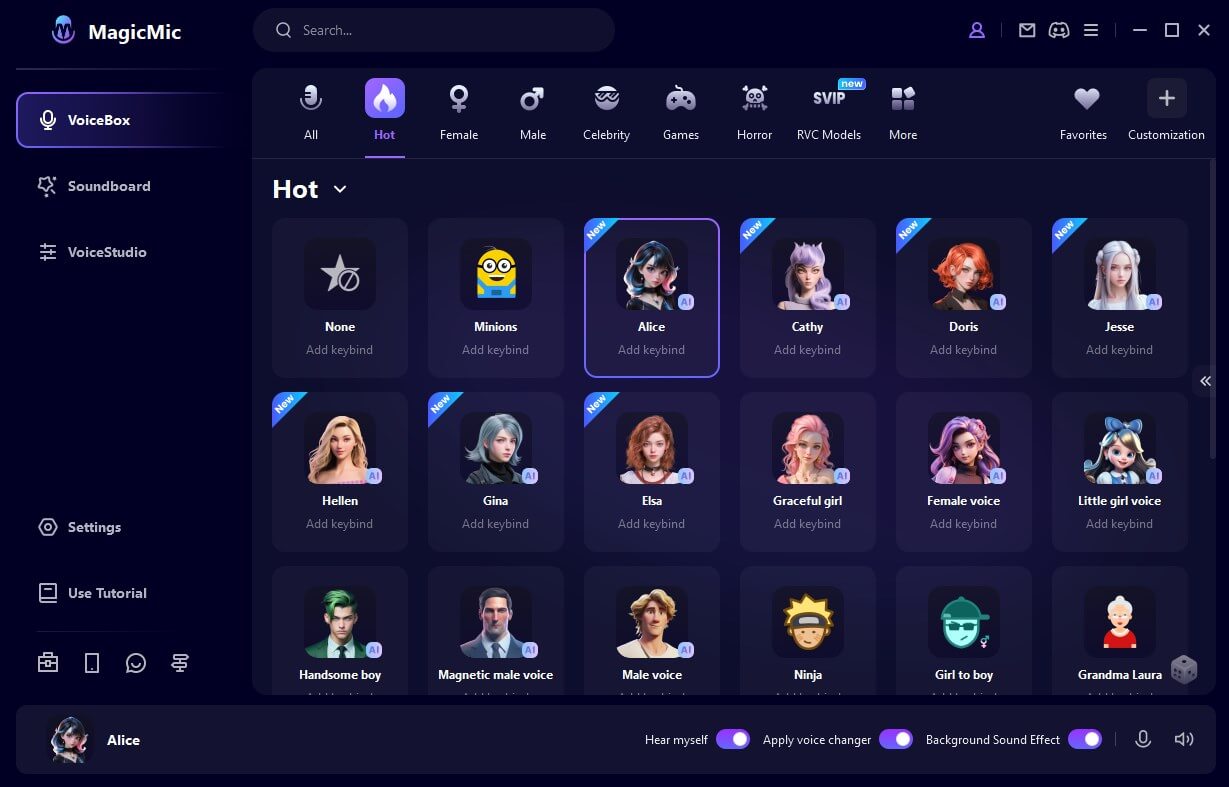 The reason you should choose MagicMic and not any other voice-changing app is that it has been used by everyone all around the world. Millions of people have already downloaded it and are using its features to sound the way they want to.
That is why more than 200 media outlets have applauded MagicMic.
We suggest you use this voice changer if you love pranking others. You can connect it with online video or chatting platforms and can surprise people using different voices like Elizabeth Holmes.
Pros:

Includes more than 125 voice filters, 400+ sound effects and 150+ voice memes are added, and all of this can be used in real-time gaming and chatting apps

Use the voice changer in real time allows you to use the all kinds of voice while participating in online games, videos, or other forms of digital communication.

You can create and custom new and unique voice with adjustment sound parameters.

It helps you to control the playback of voice and sound effects with keybinds so that you won't be interrupted while gaming and chatting.

Voice Meme offers various voice memes and enables you to import background music and sound effects

The software is easy to use and doesn't require any special technical skills to operate.

MagicMic is compatible with every operating system ( Win/Mac/Android/iOS )

You can try it for free.
Cons:

New product in the market.
Watch this video guide to know more about MagicMic:
Conclusion
All-inclusive, Elizabeth Holmes voice change is a controversial case that got the attention of every media. It was found that she did commit fraud and was sentenced to jail. Still, people discuss her and try to imitate how she used to sound.
If you also want to copy her unique voice, it is worth giving MagicMic Elizabeth Holmes Voice Changer a try.
It is a top-quality voice-changing app that has everything you need to sound like Elizabeth Holmes or any other personality/character. Furthermore, it is super easy to use and only takes a few clicks to do the job.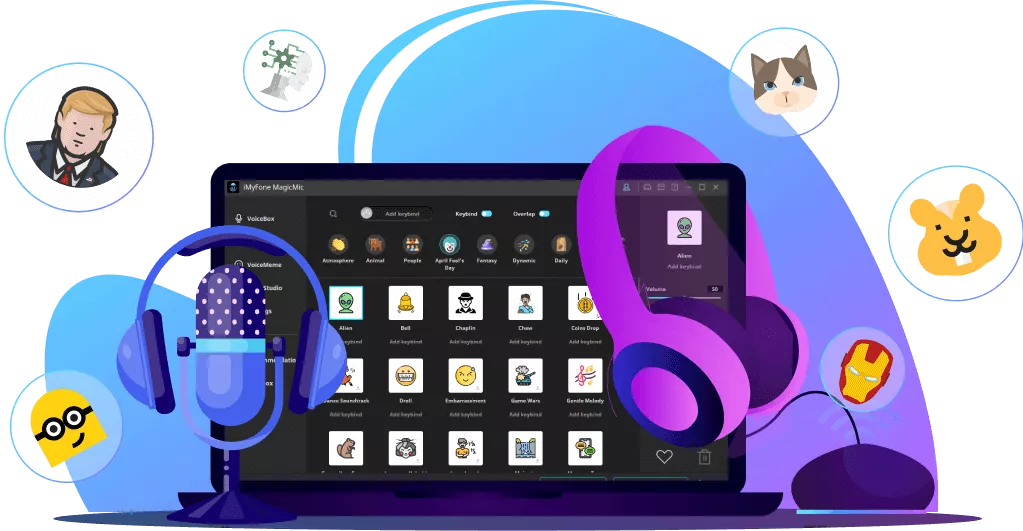 125+ Voice effects for one-click voice changing in real-time.
Huge library with 400+ Voice Effects and 150+ Voice Memes.
Sound emulator in games, live, chatting, online classes, and more.
Voice recording and audio voice changing is supported.
Voice studio lets you create any voice you like.