Discord Christmas sounds can be very monotonous and common which makes them quite unfavorable. There is no need to worry though because MagicMic still offers you a solution to getting your festive sound effects even on your Discord. This article goes further to explain how.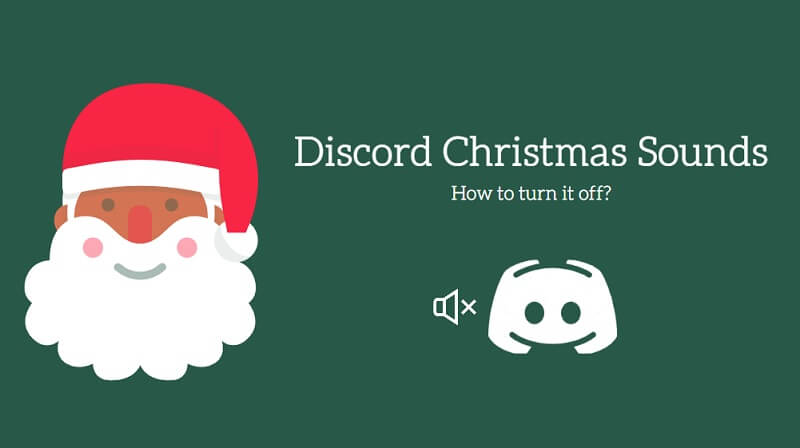 How to Turn Off Discord Christmas Sounds?
Classic and Popular Christmas Music Meme
As with every other big app and website, Discord also wanted to join in the holiday cheer by having some seasoned themes and sounds. Discord launched some changes which were not received with the utmost joy as the majority of the users felt as though the newly introduced Christmas sounds were not up to their speed in terms of what they like and what they would rather have.
There is no need to panic with these changes as you can easily reverse them and even better change Discord Christmas sounds. In following the steps below, you will be able to remove the Discord Christmas sounds so that you can continue enjoying your live streaming and gaming:
Step 1: On your Discord dashboard, you will click on the settings gear. This is usually located to your left and on the bottom of your screen.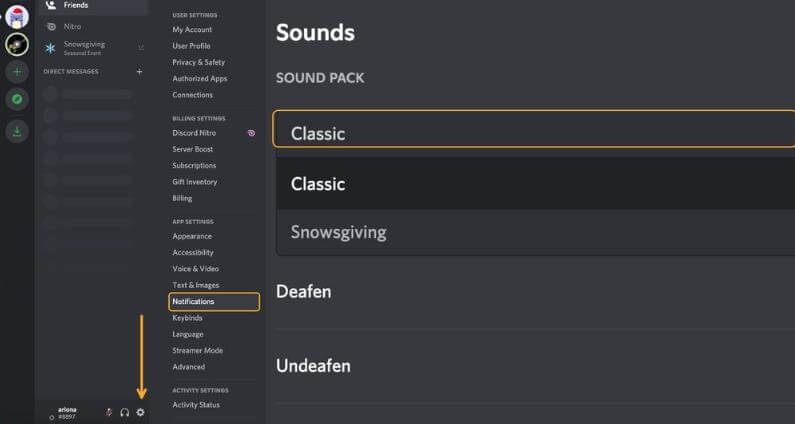 Step 2: You will then click on App Settings.
Step 3: From the setting choices given, you will select Notifications.
Step 4: You will then scroll all the way down to Sounds. There will be a dropdown arrow that you will then click under Sound Pack. You will see a variety of sound options. Click on Classic. Just like that, you will have managed to remove the Christmas sounds from discord.
Yet another alternative way to go about it is using CTRL+R which will bring you the notifications setting at once and you can follow the steps above to remove the Christmas sounds.
5 Popular Christmas sounds for Discord voice chat
Having your very own picked Christmas sounds on Discord automatically alleviates your experiences while live streaming as well as playing. Some of the popular discord Christmas sounds include:
i. Saber Alter Christmas- This is one of the popular Christmas sounds that come in different variations such as the angry one.
ii. Christmas bell – Nothing screams Christmas like Christmas bells as you just know for sure the next thing you will be hearing will be along the lines of 'ho ho ho' and some magical reindeer.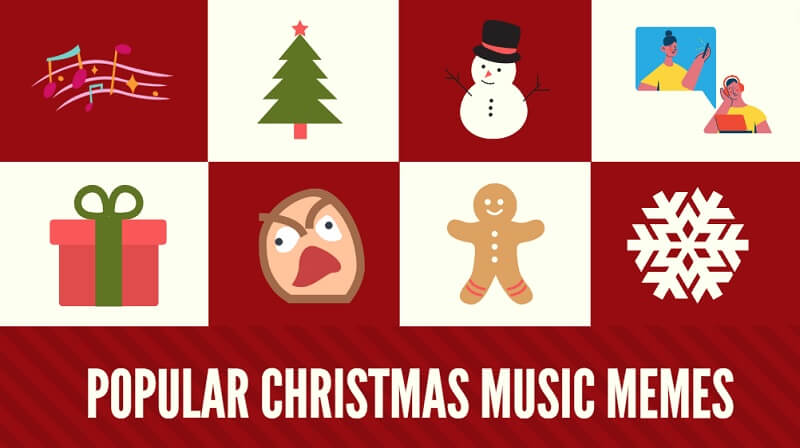 iii. Meow cat Christmas memes – These are a range of memes and sound effects that are cat based, such as the sleigh song but only sung with meows which are great for effects.
iv. All I want for Christmas is you.- This is a clip from one of the most popular Christmas songs of all time and it is by Mariah Carey.
v. Merry Christmas-Japanese anime – This is a sound effect that has its origin from Japanese with a spirit of Christmas which is sure to make people laugh.
The best voice changer to double up fun on Discord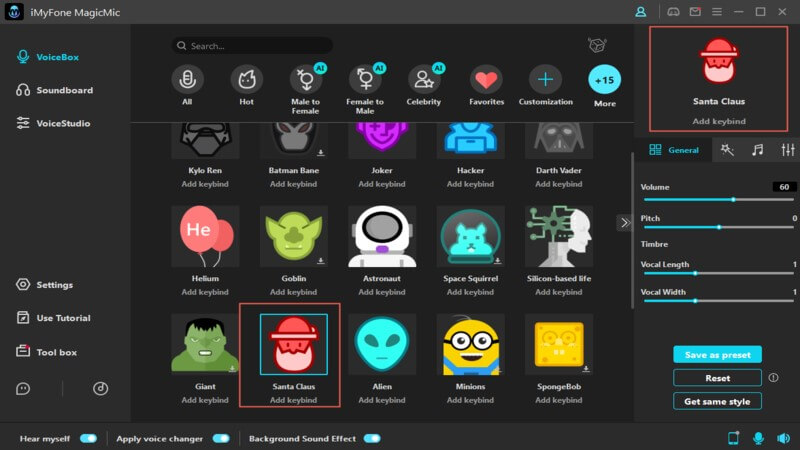 When it comes to choosing the best voice changer to use on Discord, MagicMic takes the lead. This is one of the only voice changers that work in real time and have several attributes to it that increase its efficiency such as:
1. MagicMic offers a vast range when it comes to effects. It is also to your advantage that the library is updated weekly meaning you will continuously have new effects.
2. MagicMic gives you the freedom to create and constantly change as well as update your own soundboard. Because of this, you can always experiment and find your style without worry.
3. MagicMic is compatible with not only Windows operating system but also with Ios operating system, making it meet everyone at their points of need.
4. MagicMic allows you to create shortcuts because you can use various keybinds to apply effects to your voice instantly. This makes the use very seamless and easy.
5. MagicMic is an all-inclusive application. You do not need to pre-record any audio as it also has its own inbuilt recorder.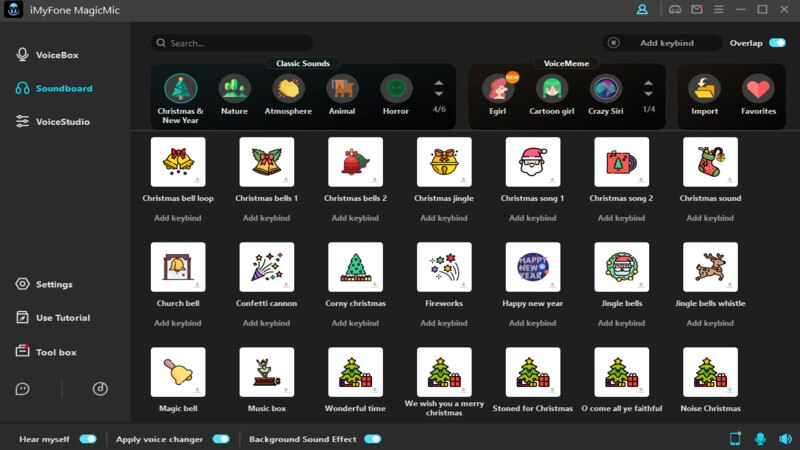 Steps to use MagicMic on Discord
Step 1: Download iMyFone MagicMic. You will then install it and launch it so that it can start running.
Step 2: You will then be required to choose your input as well as output devices respectively. For your input device, choose your microphone and for the output device, pick your headphones.
Once you have successfully selected your output as well as your input devices, you will see a pop-up that will let you know that you have successfully set up MagicMic.
Step 3: You will then go through the various voice effects and decide which ones you want to be part of your soundboard. This is also where you can speak into your microphone and by applying various effects, you will be able to hear how your voice sounds with the various effects applied.
Step 4: You will then launch Discord and go to the settings.
Step 5: You will then go to the input device settings and choose your microphone. Just like that, by using your microphone and any desired sound effect, your fellow gamers will be hearing your distorted voice.
MagicMic Voice Changer Use Scenarios
a. You can use MagicMic on Discord to play a prank during an online game with your friends. You can change your voice mid-game and have them think there is someone who has infiltrated your game and freaks them out.
b. You can use MagicMic on Discord to send your friends little messages wishing them the best out of this festive season. This will surely warm their hearts.
c. You can use MagicMic's sound effects on Discord to act as your notifications. For example, you can pick Christmas bells to be your Discord notification sound.
Watch Video Guide About MagicMic Voice Changer for Chrismas
Conclusion
The inbuilt Discord Christmas sounds may not be your ideal Christmas sounds but you do not have to go through too much trouble to turn off Discord Christmas sounds as this article has shown. You can now use MagicMic to get your very own Christmas sound effects to use this festive season and have fun with your friends and loved ones.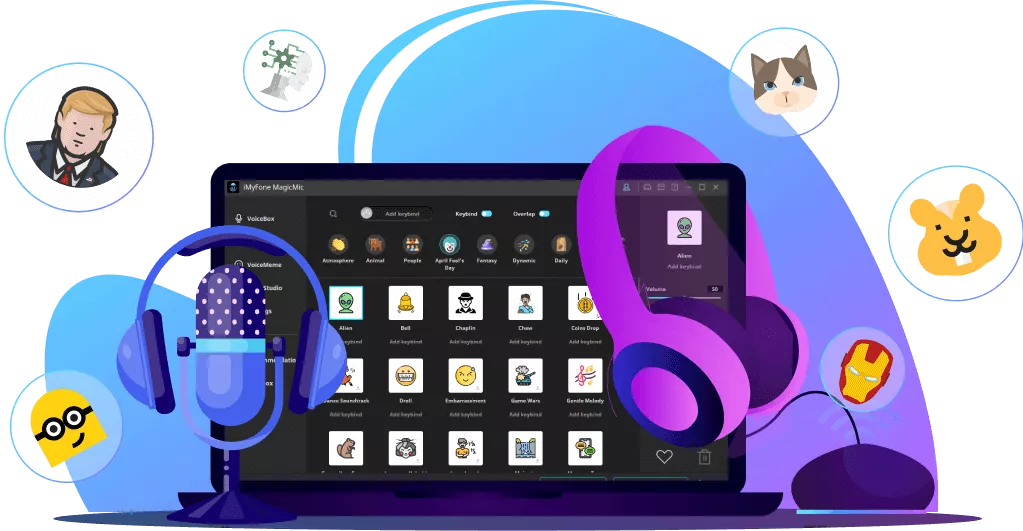 125+ Voice effects for one-click voice changing in real-time.
Huge library with 400+ Voice Effects and 150+ Voice Memes.
Sound emulator in games, live, chatting, online classes, and more.
Voice recording and audio voice changing is supported.
Voice studio lets you create any voice you like.