If you're playing an online game or chatting on platforms like Twitch, Discord, Skype with your friends, you'd always want to do something. For instance, you can prank your friends in an online game or chat platform by using an appropriate computer voice generator.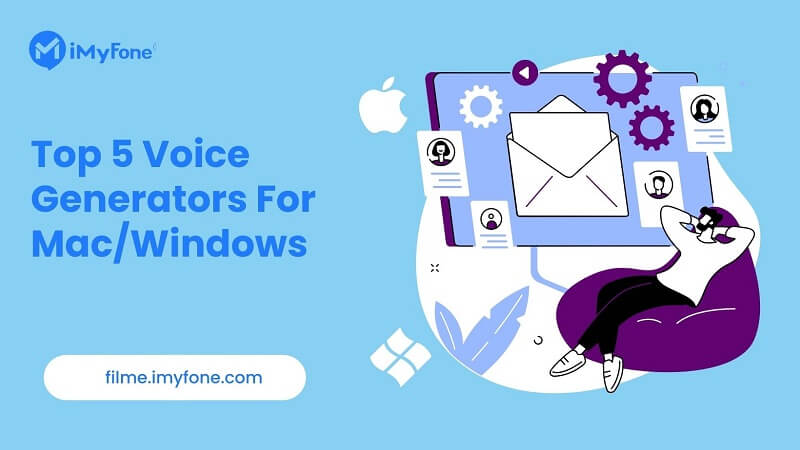 Unfortunately, there aren't many reliable available that can help you get what you've been looking for. Hence, finding a reliable voice changer is a daunting task, and it becomes even more difficult for newbies.
To make your job easy, we'll reveal the best voice generator for mac and windows.Let us begin it.
Part 1: Editor's Choice Voice Generator[Mac & Windows]
If you're looking for an appropriate voice generator that can completely change the dimension of your voice, iMyFone MagicMic can be a perfect option for you. For instance, it enables you to alter your voice in real, and also it helps you play your favorite celebrities' soundboards in online gaming.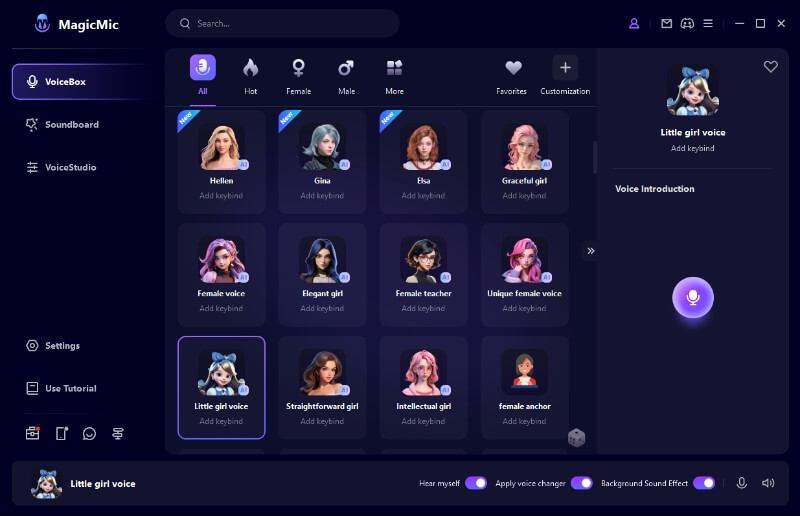 On top of that, MagicMic comes with various mind-blowing features that make it an exceptional tool. Using this tool, you've got the big opportunity to adjust your voice and then make it perfect by using the Voice Studio feature. Importantly, MagicMic also allows you to use the tool befittingly as you don't need to acquire knowledge to alter your voice using this flawless voice changer.
Pros:

MagicMic offers 500+ trendy sound effects and 100+ voice filters.

MagicMic is one of the best voice modulators.

Using this fascinating voice changer, you can import your preferred sound effects.

It only takes 3 MB on your computer.

It supports multiple online platforms.

You can use MagicMic to prank your friends as it allows you to play various voice filters and sound effects in real time.
Cons:

Not so famous though a good software.

Not a free software but provide free trial and free voice everyday.
Watch Video Guide Computer Voice Generator-MagicMic
Part 2: 4 Good Computer Voice Generators
Although Morphvox is a bit expensive, you still can't deny that it could be a mind-blowing voice generator for you. Whether you talk about built-in sounds, features, and added effects, Morphvox Pro flourishes almost every time.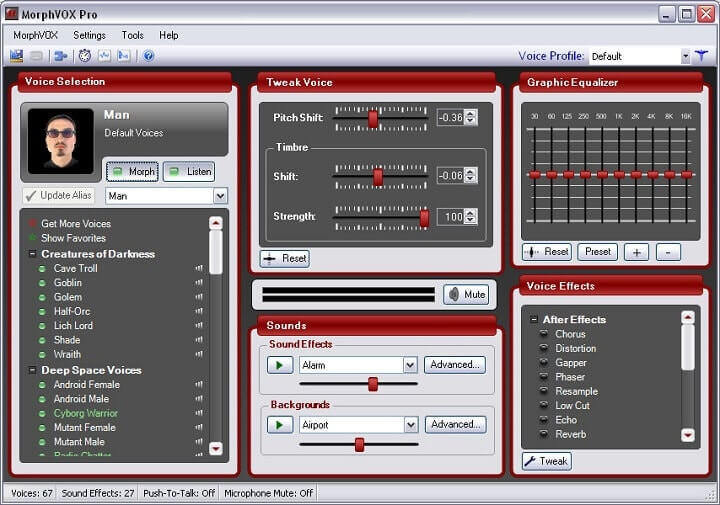 On top of that, this tool also enables you to convert your text into speech, making this tool even more flexible. Moreover, Morphvox is also blessed with tons of voice filters and sound effects that can make your online gaming experience nothing less than spectacular.
Pros:

Morphvox enables you to make some modifications to your voice, including enhanced sound quality.

It comes with various voice-changing algorithms.

It helps you to add background effects in real-time.

It provides you with various voice-changing filters as you can make your voice sound like a grump dwarf or a mighty giant.
Cons:

The interface is a bit tricky.

The license is fairly expensive,with about 40$.
Voicemod is not an ordinary voice generator as it has attracted many eyes balls over the few years. However, Voicemod's recent update has annoyed many people, and that caused many people to look for other options. But, if you talk about the quality of Voicemod, it doesn't shy away from offering you mind-blowing real-time voice-changing options and sound effects.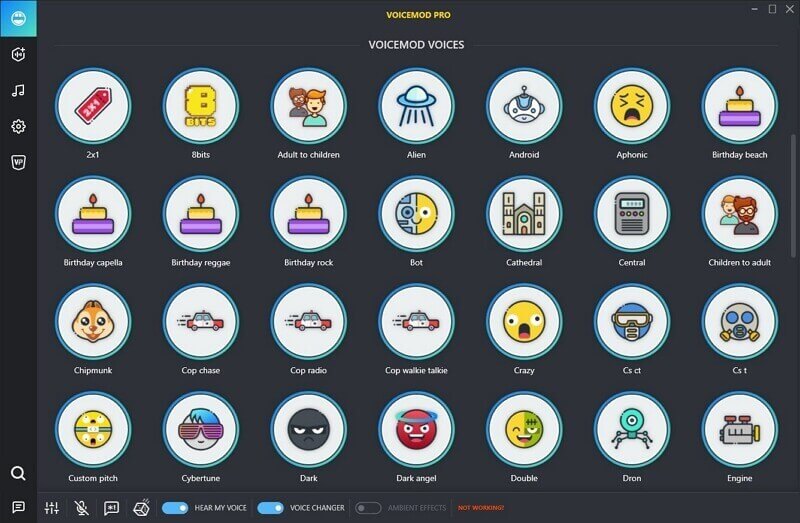 It is an advanced voice changer that can help you make your voice like a woman, Robot, man, or anything else. On top of that, Voicemod also offers you a magnificent opportunity to make your voice sound like your favorite celebrity.
Pros:

Voicemod offers mind-blowing voice filters.

It is an advanced voice changer that brings advanced features.

Voicemod allows you to change your voice on various chatting and gaming platforms.
Cons:

The free version doesn't come up with appropriate voice filters.

Voicemod's interface has some minor glitches.
You can't deny the existence of VoiceFX for Android voice generators or voice changers. It is a befitting tool that can easily transform your voice or music into any character's voice with minimal effort.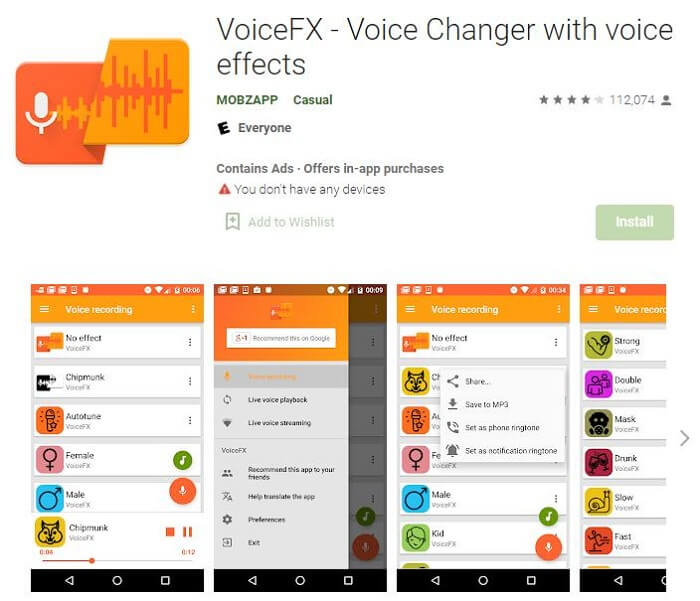 On top of that, this tool is fairly flexible as it enables you to alter the voice of your recorded audio. Moreover, you can also speak in the tool's microphone and apply fascinating sound effects. Luckily, VoiceFX also provides you with the leverage to share the edited sound files on social media.
Pros:

VoiceFx allows you to use various profound sound filters, including Space, Alien, Cave, Sheep, Monster, Mask, Strong, Chipmunk, Robot, Male, Female, and Autonet.

It comes with a simple user interface.

It helps you to add background effects in real-time.

VoiceFx helps you to save the edited file in MP3 format.
Cons:

It can compromise the sound quality.

Limited voice filters.
Although Voice Meeter is a fairly advanced voice generator with advanced technology and modern features, you still won't find its interface too difficult. This particular tool is famous for mixing the audio and making them top-notch.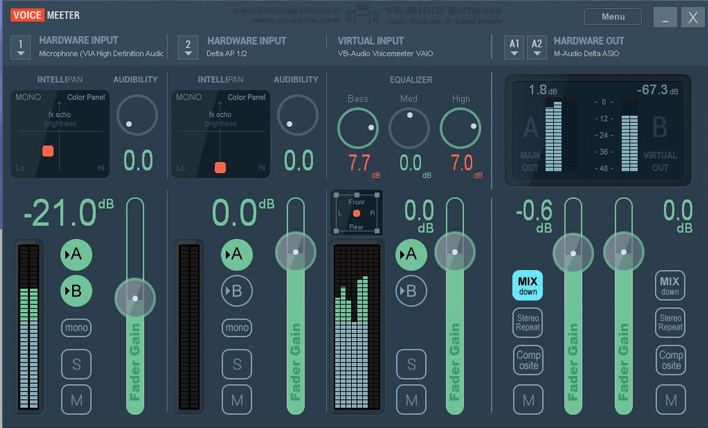 In addition, Voice Meeter also comes with remarkable voice options that you can use while recording a podcast or your music. The only thing that you could say Voice Meeter should improve is its ability to allow newcomers to explore this tool, as you'll need to gather the complete knowledge of this tool before using it.
Pros:

It enables you to install the software with minimal effort.

It is compatible with WDM, ASIO, KS, and DX interfaces.

Voice Meeter Blesses you with advanced technology.

It doesn't charge any fee.
Cons:

You can't use this tool without prior knowledge.

You may feel difficulty understanding its features.
Conclusion
This guide could be crucial if you're looking for a befitting voice generator. By reading this guide, you can explore the top 5 computer voice generators. All the voice changers we were focused on exploring in this guide come with outstanding sound quality.
However, the best voice generator tag goes to MagicMic, citing its unbelievable voice filters and sound effects.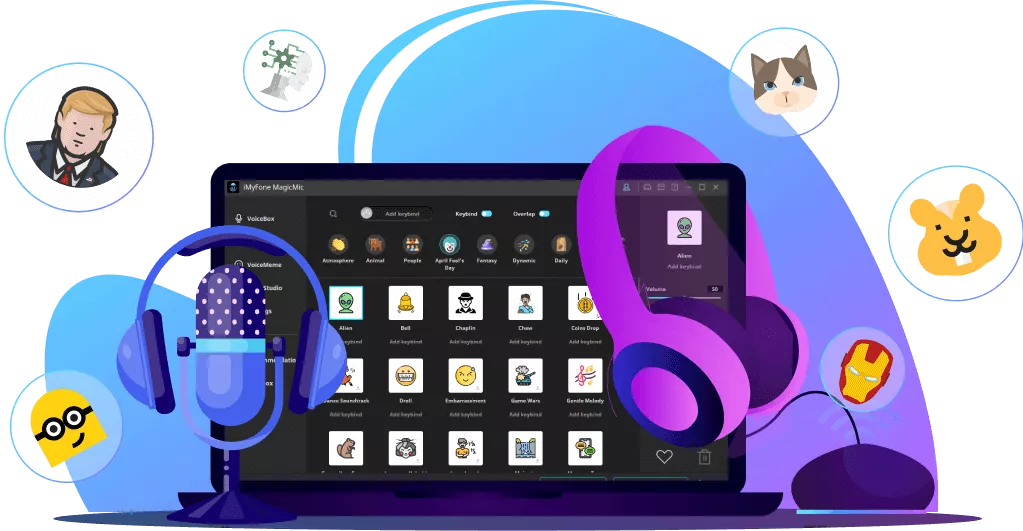 100+ Voice effects for one-click voice changing in real-time.
Huge library with 300+ Voice Effects and 150+ Voice Memes.
Sound emulator in games, live, chatting, online classes, and more.
Voice recording and audio voice changing is supported.
Voice studio lets you create any voice you like.