Millions of people eagerly wait for the Christmas holiday to celebrate the brilliant moments with their beloved ones.
Christmas urges people to share happiness and have a great time. Various Christmas ideas can amaze you, and playing Christmas games is one of the most loved ideas. Playing video games on the eve of Christmas, you can anticipate and wait for a brilliant day, having a meetup with your friends.
If you like playing Christmas video games, we're about to reveal the ten outstanding Christmas games for adults.
Top 10 Christmas Video Games for Adults
If you're looking to explore the Christmas games to make your Christmas night joyful and memorable, you can look at the ten breathtaking Christmas games for adults.
1. Dead Rising 4
The Deading Rising 4 game is known for its innovative and imaginative weapons used to fight off zombies. The graphics of this game are superb, and if you're playing the game for the first time, no one can stop you from falling in love with this outstanding gameplay.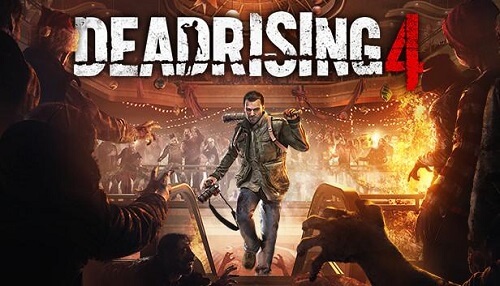 Everything aside, the scenes become fairly dramatic when someone in the game dresses up like Santa and enters the crowd sitting in the horse with Christmas lights. Overall, this game can become a source of great entertainment for you and is regarded as one of the best Christmas games.
2. NBA JAM: On Fire Edition
Another Christmas game that can surely make Christmas night memorable, and you can enjoy playing this game in front of your friends, is NBA JAM.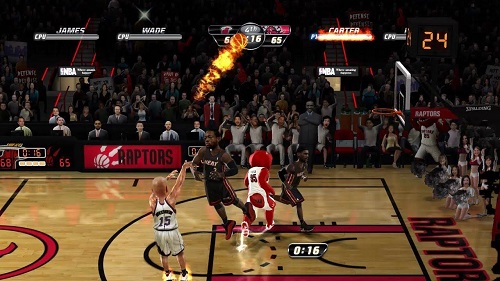 It was popular back and introduced back in 1993 and contains quirky bonus characters. NBA JAM introduced the ''On Fire Edition'' reflecting the moment Santa plays the game with the other characters.
Hence, if you're looking for a Christmas game famous worldwide and intend to enjoy the best of your time, NBA JAM is one of the most recommended Christmas video games.
3. Overwatch
After watching a few mind-blowing Christmas games, if you intend to explore more for Christmas, Overwatch should be on your priority list.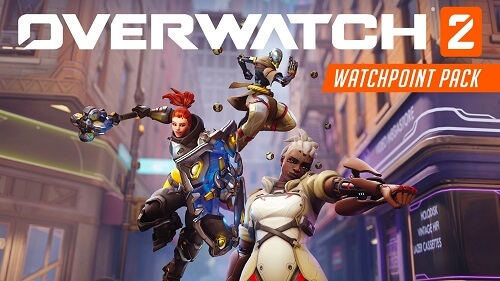 Overwatch reflects the brilliant moments of a Christmas party, and you'll learn about the various festive characters, including snowy landscapes, character skin, brawls, and Mei Snowball of offensive and Yeti Hunter.
4. Super Mario Odyssey-Snow Kingdom
Sometimes, minor things can make you happier and give you immense entertainment, and Super Mario Odyssey-Snow Kingdom is no different. Super Mario Odyssey offers a brilliant range of diverse levels, including hot deserts and sunny beaches, and the Snow Kingdom is filled with the immaculate Christmas flair.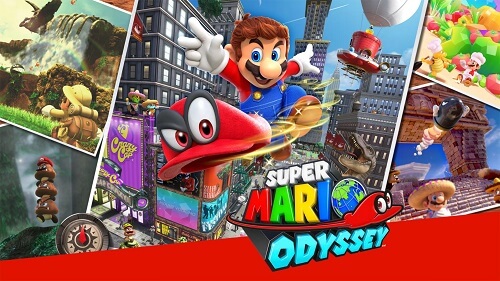 When playing this game on the eve of Christmas, the enemies wearing Santa hats and the sound of sleigh bells can urge you to walk into the game, indicating the power of this brilliant game.
5. Holiday Hoarders
Having multiple Christmas games up in the sleeves can help you enjoy Christmas to the fullest. Hence, you might look at ''Holiday Hoarders'', one of the most influential games for Christmas.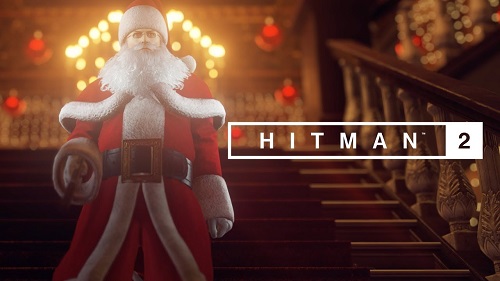 This game is quite dramatic as it gives you an Agent 47 role and all you need to do is navigate to Paris on a mission to halt the plan of two thieves to steal big money on Christmas nights. You can dress up like Santa and protect the streets from being attacked by thieves.
6. The Escapists
Very few Christmas games can make you ultimately involved in the game, and The Escapist falls in that category.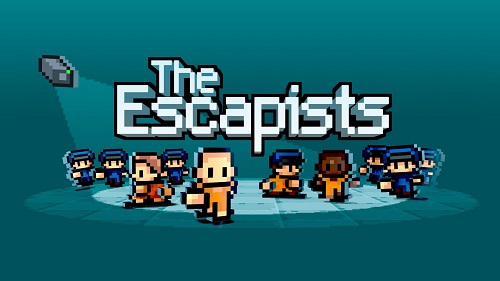 It is an exciting game where your mission is to escape prison and move out to a safer location. Unfortunately, the Santa in this game doesn't work for good as he is pretty cruel and is running an evil regime.
To escape from the wrath of Santa, you'll need to be calculative. You can quickly escape prison if you wait for the right opportunities.
7. Batman: Arkham Origins
Searching for unique games for Christmas that don't make you bored is essential. Luckily, Arkham Origins is a fantastic game different from the Christmas games mentioned above.
This game gives you the role of Batman, who patrols Arkham and Gotham on the eve of Christmas.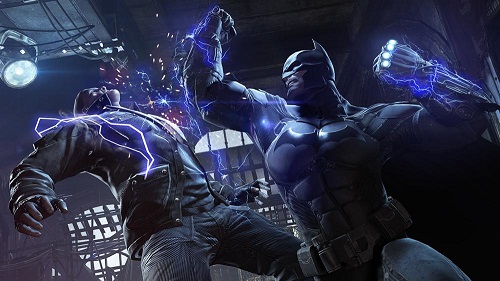 You'll see that the cityscapes are surrounded by holiday and snow decorations. The henchmen you'll be up against will also wear festive holiday outfits. In short, Batman: Arkham Origins makes you feel like you're attending a party at Christmas.
8. The Call of Duty: Modern Warfare
The Call of Duty: Modern Warfare is a popular game which decided to give up violence in the celebration of Christmas.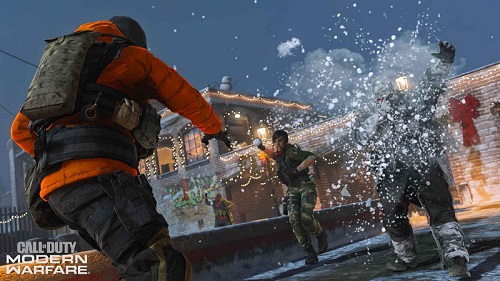 The game decided to opt for lighthearted snowball fight mode instead of using the guns and making the environment horrible. The Call of Duty: Modern Warfare comes with unlockable Easter eggs and carrot Moses for players.
9. Animal Crossing: Toy Day
You'll find multiple games primarily known as video games for Christmas but Animal Crossing: Toy Day is a bit different from other Christmas games; it isn't strictly a Christmas game.
However, this game comes with various winter holiday events in December. In these games, the players feel that the weather is changing, and they have to arrange their clothes, furniture, and other items to cope with the deadly winter.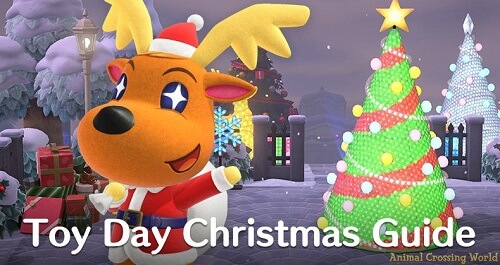 You can dress up like Santa in this game to give a touch of Christmas when playing this brilliant game.
10. Ginger Ninja
Finally, the last game, a Christmas game which makes our list of mind-blowing video games for Christmas, is Ginger Ninja. In this game, you can appear as a trustworthy friend of Santa and help Santa to distribute Christmas gifts.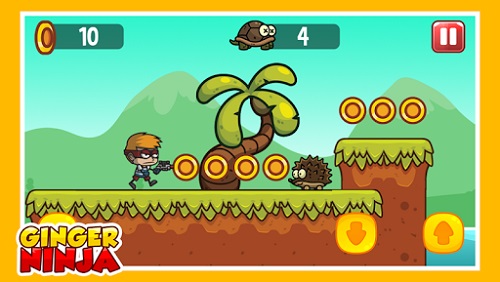 When going through the snowy rooftops of buildings, you should avoid meeting hungry pigeons. The candy cane throwing stars will help you walk through the location easily. This game, like Christmas games, gives a complete feel of Christmas, and you'd love playing the game.
Excellent Christmas Games Ideas -Use A Voice Changer
Voice Changer for Video Games Voice Chat-MagicMic
You can make your gaming experience far more entertaining and better by changing the voice in real-time. You heard it right, as MagicMic allows you to change your voice in real-time when playing the video game.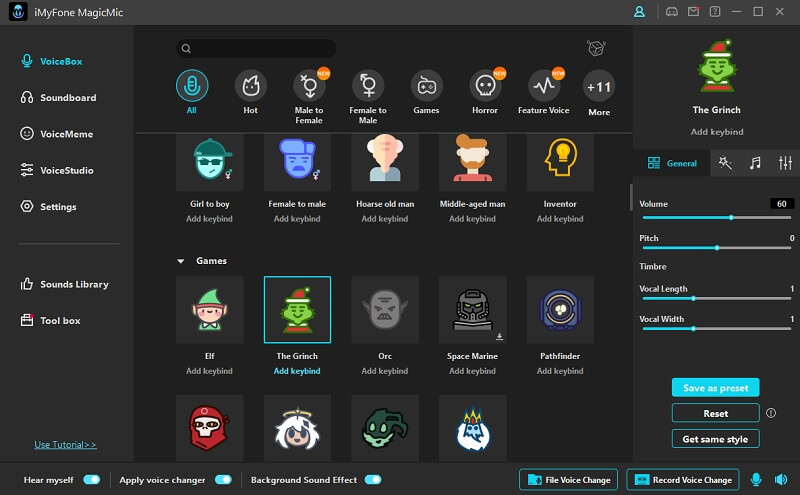 There are hundreds of voice changers, but no voice changer can compete with MagicMic as it brings high professional features despite offering an effortless user interface.
Besides getting updated every week, MagicMic allows you to import the audio or record the voice before applying the voice filter or sound effect. Since MagicMic supports various online platforms, you can easily change your voice on multiple platforms.
Features:
Change your voice courtesy of the 125+ voice filters

Offers 200+ voice memes and 400+ sound effects

Use the sound emulator directly in various applications

Record your voice or import the audio before applying the voice filters

Customize your voice through the Voice Studio feature
Scenarios About MagicMic
1. Adding Voice filter
You decide to play the video game with your cousin, and what you did was to change your voice into a female's voice through iMyFone MagicMic and start speaking into a microphone. After hearing a female's voice, your cousin got surprised and started calling you to know who was speaking from your microphone.
2. Playing sound effects
You're playing a fighting game, and your enemies are approaching you to kill you. What you did was to play the Darth Vader sound effect of frightening the enemy, and your enemy will be forced to think as if someone is approaching him. The scenes will be dramatic, and you'll be able to survive the scare.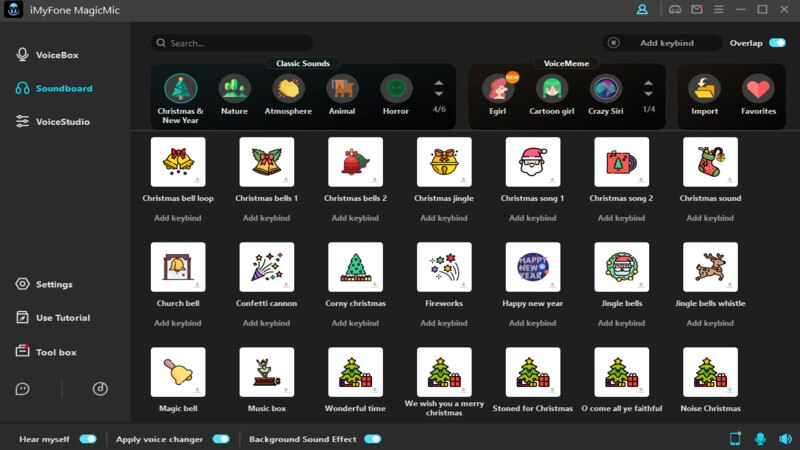 Popular voice filters on MagicMic
MagicMic comes up with brilliant voice filters, and a few of the most popular ones are listed below.
1. Exchange Gender:
If you intend to change your voice and want to make your voice like a girl or boy, you can opt for the female-to-male or male-to-female voice filters.
2. Cartoon
You can prank your friends using the prolific cartoon voice filters, including the Minion, SpongeBob, Mickey mouse etc.
3. Deep Voice
MagicMic allows you to turn the voice deep by applying the Monster or Darth Vader voice filters.
Popular Sound Effects
MagicMic blesses you with mind-blowing sound effects, including Vine boom, Bruh, Roblox oof, quandale dinge voice memes etc.
Conclusion
If you love playing Christmas video games to take your happiness to the next level, you can take notes from this guide. We've listed the ten great Christmas games That can enhance the gaming experience, helping you make the Christmas night perfect and memorable.
All the games we've mentioned are worth your attention, and you can make up the plan to play all of these games one by one.
To make your gaming experience incredible and unique, you can opt for iMyFone MagicMic. This voice changer empowers you to change your voice when playing Christmas video games. iMyFone MagicMic is the most recommended voice changer, and you shouldn't think twice before opting for this remarkable voice changer.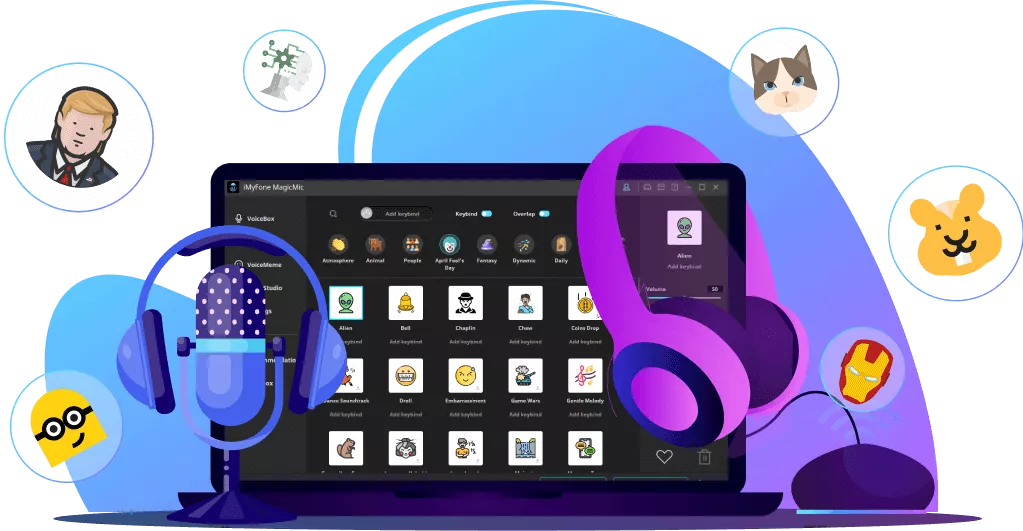 125+ Voice effects for one-click voice changing in real-time.
Huge library with 400+ Voice Effects and 150+ Voice Memes.
Sound emulator in games, live, chatting, online classes, and more.
Voice recording and audio voice changing is supported.
Voice studio lets you create any voice you like.