What makes life beautiful?Living life is by no mean a straightforward thing as you'd face many ups and downs that can make you helpless.Hence, you need to enjoy life with your friends and family to make a pretty small life enjoyable.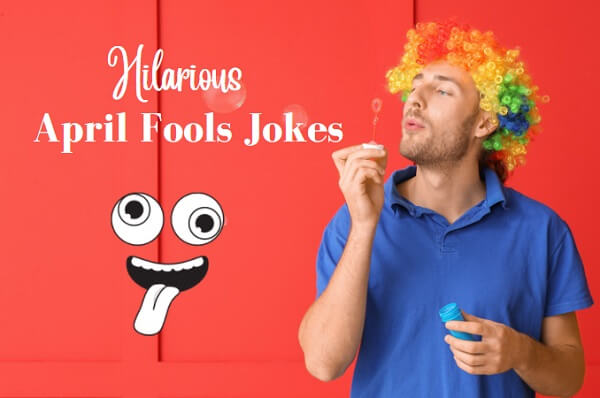 You can prank your friends and lit up the scenes with your incredible jokes to have fun.Luckily, you can also opt for April fool day jokes that can make anyone feel that you're speaking the truth.Moreover, you can also now use a voice changer to prank your friends on April fool to surprise others.
This article will introduce you to some of the best April fools jokes.
Part 1: 5 Latest Hilarious April Fools Jokes on 2022
Here's the list of some of the best April fools jokes.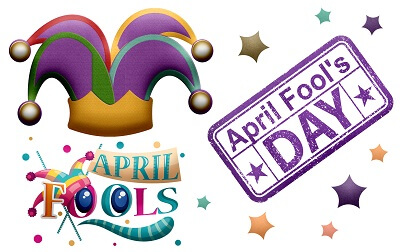 1.A Silly Man Who Alway Says I Don't Know
You can ask your friend about a story in which a fool person always tends to say that he doesn't know anything. No matter what you say or ask him, the fooled person would always have the same answer.
Hearing this, your friend will get confused and eventually say that he doesn't know about the story. You prank your friend at that moment, saying that you're that fool person I was talking about as you also don't know anything.
2.Breaking News!
Another way to prank your friend is to send him a video by saying that you've got breaking news that says something fascinating will happen in your home, and the video is just a trailer. After playing the video, your friend will call you furiously as you've sent a video in which he was snoring.
3.Do You Have Headphones with You?
You can pretend to suggest a song to your friend. After suggesting a song, you need to say that song is pretty soothing, and he must use headphones to enjoy every bit of the song.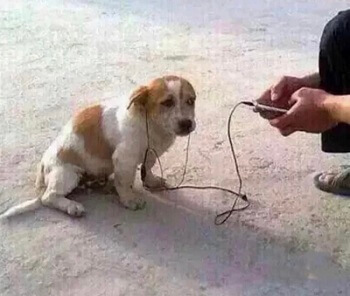 When your friend says he has headphones on, you can send the following dog picture wearing headphones. This scenario will make your friend clueless, and he'll be like what has happened to him, and that was pretty hilarious.
4.I Have a Pic of You Eating
You'd have taken a picture of your best friend when spending a good time together. However, if you want to prank your friend, you can say that you've got a picture of him eating something. Moreover, you can also portray a fake story as if this picture is the best he'd ever had in your life. After he said that you should send him the picture, you can send a picture of a pig eating something.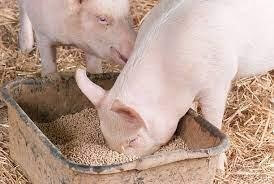 After seeing the picture, your friend would surely give you a shut-up call, which would be a hilarious moment.
5.Are you my best friend?
If you want to embarrass your best friend to have fun, you can ask him a question. Ask him if you're his best friend with serious tone.
He surely will tell you that you're his best friend. After hearing it, you can make the scenes pretty hilarious after saying that; I heard that a dog is the most loyal and best friend of human beings, so you're my best friend and a lovely puppy.Your friend will surely feel as if what has happened to him. The scene would be laughable.
Part 2: A Helpful Tool Makes Your Jokes Funnier
Joking with your friends is a pretty funny thing, and almost everyone tends to go this way. However, you can make your experience more enjoyable by using iMyFone MagicMic.It is an unbelievable tool that comes with hilarious voice filters and sound effects. Using this tool, you can alter your voice in real-time, and no one would be able to judge as if you're speaking.Instead, you can select a voice filter completely different from your original voice.
Considering the number of features MagicMic provides, calling it the best April fools jokes tool won't be a bad statement.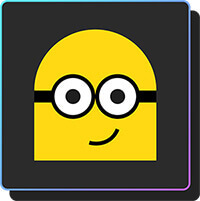 Features:
Using MagicMic is more than easy as it blesses you with an intuitive user interface.

It shapes up the things pretty brilliant by offering 200+ sound effects followed by a breathtaking 48+ voice filters.

MagicMic's Voice Studio feature lets you create your voice and customize it.

You can also import funny sound effects to MagicMic's interface after selecting the'' Voice Meme'' feature.
Ideas to Play with MagicMic
You can use the following ideas to play sound effects in real on MagicMic.
1. Male to female voice changer
If you prank your best friend on April fool day, you can use MagicMic's male-to-female voice changer. In this way, you can pretend that a girl is speaking to your friend rather than you.
Top 10 Real-Time Voice Changers For Changing Your Voice from Male to Female>>
2. Laugh track sound effects
Suppose you're spending a video call with your friends,you opt to crack some jokes so you can spread laughter with using laugh track sound effects. After playing the laugh track sound effects on MagicMic in real-time, you can make your jokes more interesting.
Why Laugh Track is Widely Used? [Solved]>>
3. Ghostface/demon voice changer to scare others
If you want to scare someone at night, you can play demon or ghost sound effects to make him feel horrible.
How to Do Ghostface Voice Change with App>>
Free Download And Prank Ideas of Demon Sounds>>
4.Various fart sound effects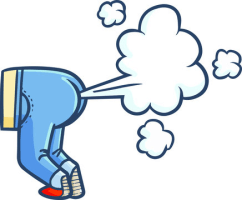 Selecting fart sound effects to prank anyone takes something extra as it is pretty strong of you if you decide to play these sound effects in front of anyone. However, you can play these sound effects in a online class or meeting to spread laughter.
Best 6 Free Fart Soundboard Softwares Newest Ranking>>
Learn more in this video!⬇⬇⬇
Final Words
If you want to know about the interesting ideas of April fool day jokes, you can read this article as we have revealed the fascinating things here.All the ideas we've highlighted here are pretty engaging and can make anyone laugh. Surprisingly, you can also go for a voice changer like iMyFone MagicMic to prank others by playing funny sound effects.