The admiration of anime shows has been increasing day by day. However, most of the audience likes anime girls in the shows. The popularity of girls in anime shows is understandable as they look elegant and attractive.
Luckily, you can now use an anime voice changer, meaning you can make others feel like anime girl is speaking instead of you as the voice changer helps you alter your voice with ease.
This article will introduce you to the best anime voice changer that can help you get your own anime character and anime voice.
Part 1: Top 10 Anime Girls Characting [2022 Newest Ranking]
Anime shows have seen a remarkable turnout over the few years, courtesy of superbly evolving technology. Many people now opt to watch anime shows with much more intensity than people in the past. Why are anime girls so hot? The characters in anime shows are nothing less than perfect as the producer of an anime show works hard to make everything perfect.
However, if you say which anime character is the most influential, you'd have to name anime girls. Everyone loves watching girls in anime shows as they are more beautiful than man characters. Their appearance is flawless as you can easily fall in love with Anime girls' hairs and eyes and voice. iMyFone MagicMic is an excellent anime voice changer , if you want to have a voice as anime,maybe you can have a try.
Here's is the list of top anime girls
1. Jibril
No Game No Life is a pretty popular Anime show that revolves around a sister or bothers. The only female character in the show is Jibril, who is unbelievably attractive and charming. With her feminine charms, she went on to achieve her goals.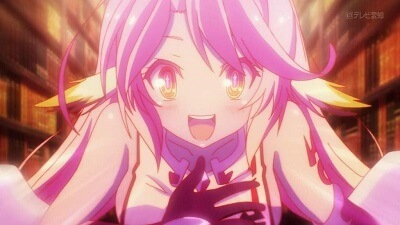 2. Celestia Ralgris
Celestia Ralgirs is one of the cutest anime girls in the Undefeated Bahamut Chronicle.She is wearing a blue tie and Royal Officer Academy uniform. She has a stunning figure followed by beautiful blue eyes. Celestia Ralgris is a pretty strong lady who aims to protect others from harm.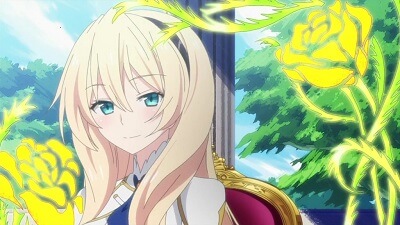 3. Juvia Lockser
Juvia Locker is another cute anime character who makes her presence felt fairly tail. Her eyes and hairs are worth talking about, and many people liked her appearance pretty much. Importantly, she is a pretty honest lady, honest to her friends and family.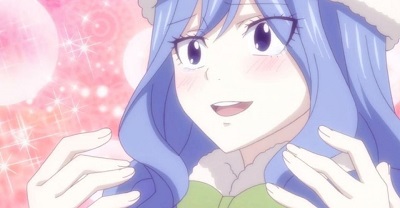 4. Charlotte Pudding
Apart from being an attractive lady, Charlotte Puddy is the most influential lady in one piece as she is the daughter of a powerful man in the show. Her appearance is flawless and urges every viewer to fall in love with her.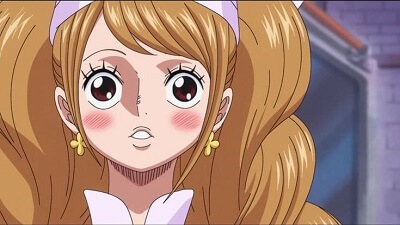 5. Leafa
Leada took the opportunity to appear in the Japanese Novel series Sword Art Online. She is a pretty good-looking girl and went on to attract many eyeballs.Leafa was declared as 2nd best anime character in the top 10 polls in Japan. Surprisingly, she also came 2nd in a poll that happened in Taiwan.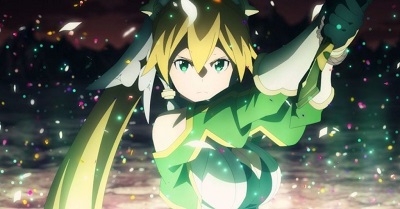 6. Lilith Asami
Lilith Asami is the main character in the Trinity Seven anime show. There is more than one thing to admire about her. First, she looks pretty and comes with brilliant humor. Second, Lilith Asami is unbelievably clever and strong and is ready to face every challenge in life.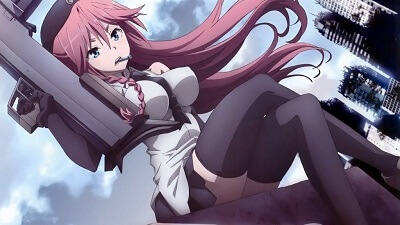 7. Sasha Blouse
Let alone Sasha Blouse's physical appearance; she has a pretty gorgeous and attractive name. She made her appearance in the Attack on Titan show and drew the attention of many anime show lovers in the world.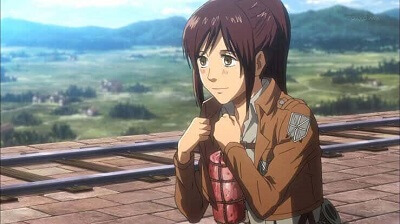 8. Xenovia
Whenever someone sees an anime girl, he'd have said that the girl is attractive. But, in Xenovia's case, you don't need to repeat the same words as she is more than attractive.Xenovia is an exceptional lady who is pretty confident and strong and doesn't bother to be intimidated by anyone.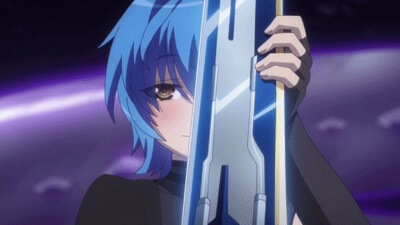 9. Ino Yamanaka
Ino Yamanaka is one of the best anime girls' characters. She appeared in Naruto Series and is a prominent member of a shinobi clan.Yamanaka clan possesses mind techniques, and Ino tends to use her mind techniques. The mind techniques include Mind Body Disturbance Technique and Mind-Body Switch Technique.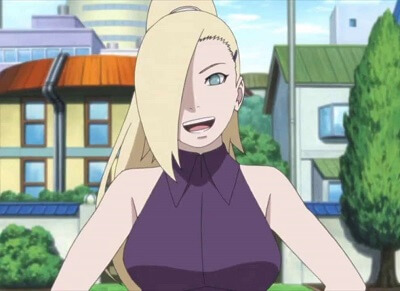 10. Chelsea
Akame Ga Kill anime show has many fantastic animals that draw your attention.However, of all the anime characters, Chelsea is the prettiest. Her looks are superb and can make anyone clueless. She was ranked in the topmost prettiest anime girls of all time.
Part 2: How to Get Your Own Anime Character?
Random Anime Picker comes with a massive opportunity to provide you with your favorite Anime character. After visiting the official website, you can download the image of various anime characters.

Features:
Random Anime Picker allows you to select an anime character from its interface as it comes with multiple anime characters.

You can also search for your favorite anime character by typing the name of the anime in the search box.

The best thing about this anime character is that you can access the anime characters randomly.
RandomAnime.org is one of the best anime character generators with more features than any other anime generator. It allows you to select a genre you like the most, and the website will show you the results accordingly.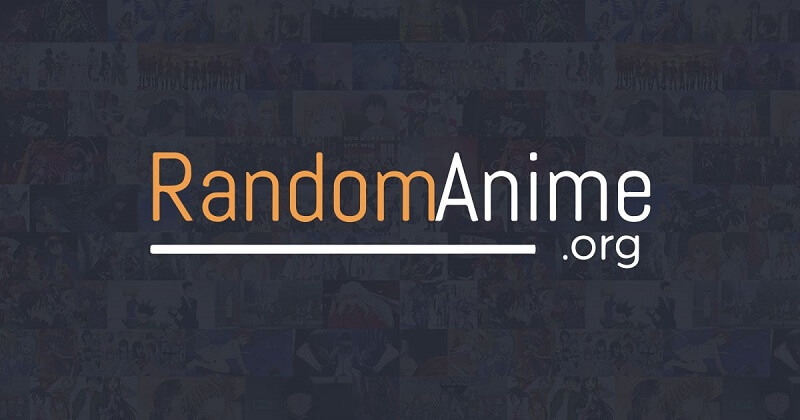 Features:
You can search for the anime character you'd like to download, and the website will take you to the anime.

This website allows you to request anime characters according to preference.

You can use the downloaded anime characters for personal and commercial use.
If you're looking to generate your anime characters, you can consult GeneratorMix. It is a breathtaking website that allows you to access anime characters and then download them from its interface.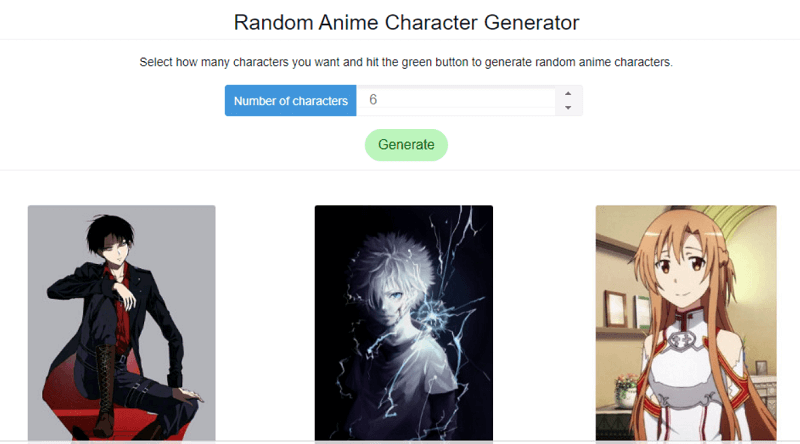 Features:
GeneratorMix comes with a pretty intuitive user interface as you'll only need to insert the number of anime characters you'd like to in the search box.

It allows you to file a request about a unique anime character you'd like to get using this website.

After downloading anime characters, you can use them for personal and commercial use.
Part 3: How to Get Anime Voice?
MagicMic Voice Changer [Editor's Choice]
Luckily, you can now access the anime voice changer that will allow you to make your voice sound like an anime girl in real-time.Thanks to iMyFone MagicMic, which is pretty good at helping you explore fascinating anime girls' voice filters.Interestingly, MagicMic comes with attractive anime voice filters.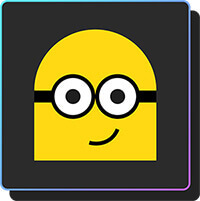 Features:
MagicMic blesses you with several anime girl sound meme and customize your own anime voice.

MagicMic introduces new sound effects or features weekly.

The interface of MagicMic is pretty straightforward.

It only takes a couple of MBs memory space on your PC which can run up rapidly.

You can add hotkeys for every voice filters so that you can apply them quickly.

It allows you to import audio sound effects to MagicMic's interface.
Steps to Use Anime Girl Voice Changer
Step 1: Launch iMyFone MagicMic
After installing iMyFone MagicMic, you'll need to start the program and march towards its main interface.
Step 2: Hit Voice Changer
Since you're looking to use an anime girl voice changer, hit ''Voice Changer'' and select an appropriate anime girl voice filter from there.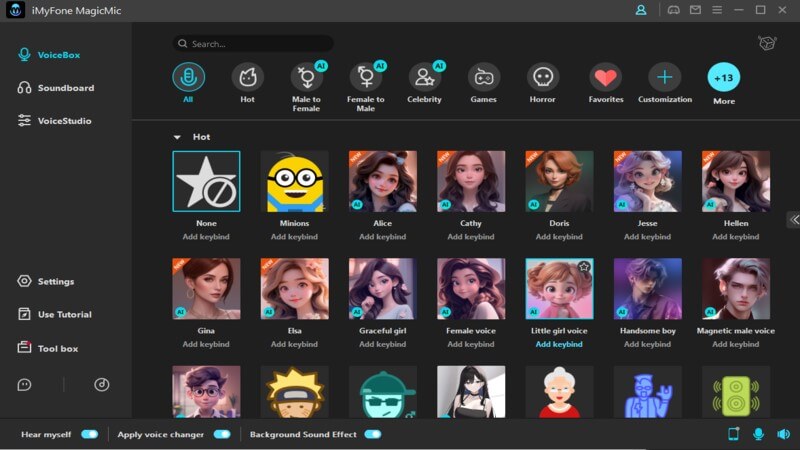 Step 3: Launch platform
After selecting input and output devices, you'll need to launch a chatting, gaming, or streaming platform to use anime girls' voice changers in real-time.
Final Words
After going through this piece of writing, you'll be able to know about the top 10 anime girls' characters.However, we've also mentioned iMyFone MagicMic as an anime voice changer that helps you easily get your anime girl character voice.