You may have observed that vloggers prefer tools and equipment that are as compact as possible. This is because it is easier to handle and carry. This is why vlogging with iPhone has become very common and popular. In this article, we are going to look at whether an iPhone is the right choice for vlogging or not.
Part 1. Is iPhone Good for Vlogging?
There are many reasons to prove that the iPhone is a viable option to make vlogs. Some of the reasons are listed below:
Cost:
If you are an iPhone user and you are thinking about vlogging, then it might be cost-effective to start vlogging from your iPhone. Otherwise, you would have to buy a new camera and lens as well as a microphone which might be very costly.
Massive Library:
iPhone provides you with an extensive range of applications in the App Store that can be used to edit your vlogs and enhance its appearance and effectiveness.
Camera Result:
iPhone provides one of the best camera results when compared to other mobile phones. The latest models have splendid results. Not only the rear camera but the front camera is equally perfect, which makes the iPhone the best choice for vlogging.
Part 2. Essential iPhone Equipment Vloggers Should Have
If you are a professional vlogger who needs to keep up with the requirements and quality of content, then there are some tools and equipment that you should have. These tools would give you the highest quality output.
LED Light Panel + Diffuser
One of the fundamental needs for professional-like video creation is good and appropriate lighting. It is a challenge for vloggers to keep up with the lighting as the environment is not fixed; you can be in the streets at night to create the video. This problem can be solved with an LED Light panel and diffuser. It is portable and rechargeable as well. You can also adjust the temperature and strength of lighting with this tool. It comes with a silicone diffuser and a USB-type charging cable. Also, there is a clamp that can easily hold your iPhone.
Lens Attachments for iPhone
When you are done with the lighting, the next step is to have the best video quality. You know that the output quality of the video solely depends on the camera that you are using. The high-end cameras are very costly. This paves the way for the use of the iPhone's camera. But you need to have a proper lens as well; otherwise, you will not be able to focus on a particular object or scene in your video. iPhone vloggers commonly use a wide-angle lens to focus the environment around them.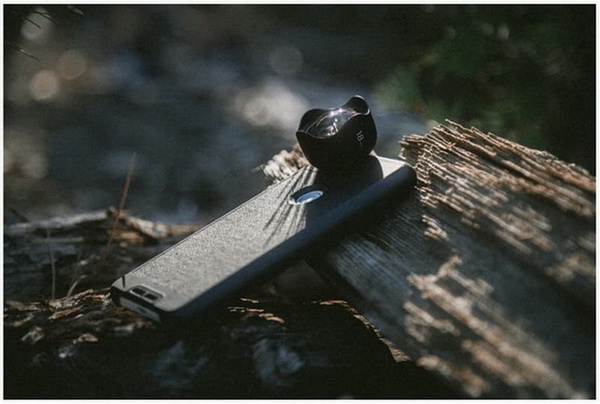 External Microphone
If the voice quality is not good, your vlog will not be appealing, even with the best possible video quality. This is why an external microphone is used for vlogging with iPhones. These microphones remove the unwanted background noise, including the sound produced by wind.
iPhone Stabilizer
For people that vlog outside the studio, it becomes difficult to prevent their video from shaking. A shaky video creates a negative impact on the video output. This problem can be solved through an iPhone stabilizer. These stabilizers are made of lightweight and waterproof aluminum. You can also mount your microphone and your LED light to it.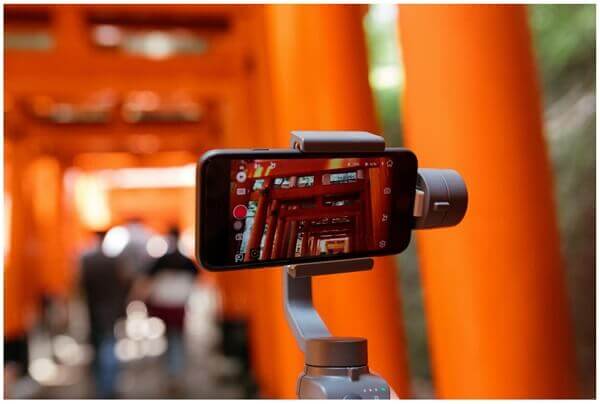 Part 3. Best Apps and Software for iPhone Vlogging
Some of the best applications and software for iPhone vlog editing are described below:
If you are looking for a desktop application to edit your vlog videos, then Filme might be the best option for you.
Filmeprovides a wide range of features that come in handy while editing your videos. You can edit your videos and add soundtracks and sound effects to your vlog from Filme's native library. Filme also includes basic features like contrast, rotation, and resize, along with the aspect ratio that allows you to create a video according to various platforms.
Watch this video to see how to use Filme to create a stunning video:
You can also select any transition from the Filme library to add in between different scenes to give it a more continuing sequence. Filme also offers dozens of effects, filters, and stickers, and you can add them with one click. Moreover, you can also add text and subtitles to your video. There are different fonts and styles available to add text.
Filme is a versatile video editor. You can use it to change a voice, convert a video, edit audio, resize a video, create a fantastic slideshow, and for other purposes.
Splice is a video editing application available on iOS. Its interface is pretty straightforward, which makes editing your vlogs on the iPhone enjoyable.
In terms of performance, it can be compared to desktop software due to its versatile features. Along with all the basic features that are needed to edit your videos, this application provides more detailed features like removing your background from the vlog video. You can also add exciting animations to the video clips. Moreover, you can also add different effects, filters, and transitions to your video.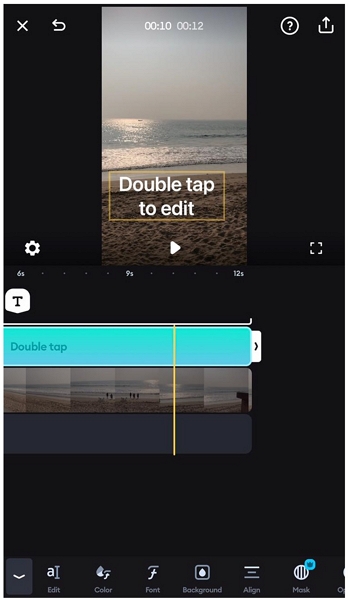 This application also provides you with an option to adjust the speed of the transition effect. You can also choose from 6000+ free audio tracks from Artlist and Shutterstock libraries to add to your vlog or video.
iMovie is a video editing application available for iPhones that are designed with intuitive multi-touch gestures. You can create vlogs and videos in 4K.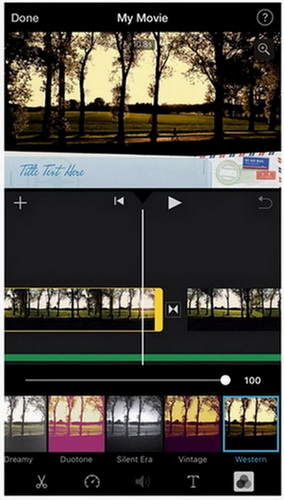 iMovie also provides you with different themes with matching titles, transitions, and music. You can select any of them that suits your vlog's nature, and your overall editing burden will drastically decrease by just opting for the right theme. It also provides an easy transfer between iPhones and iPads using AirDrop and iCloud Drive. Moreover, you can also connect an external display to your iPhone and choose to mirror your iMovie window on it while you edit.
Inshot video editing application is a complete multimedia editor that can be used for videos, photos, and music as well. This application provides you with a user-friendly interface that can handle all the editing needs that you might come across.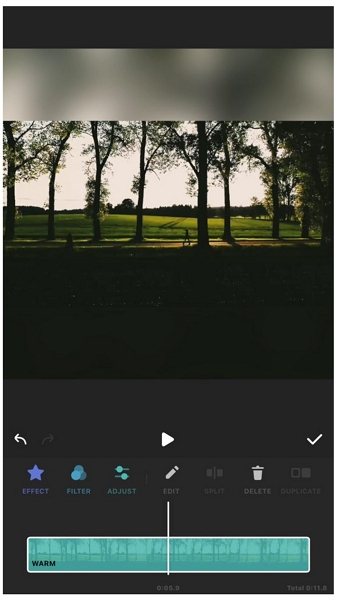 This app is carefully designed to incorporate social media content creation like Instagram, Facebook, and Twitter. You can combine multiple videos for your vlog through this application, along with adjusting the speed of the videos, which is very important while editing any vlog. This app also provides you with an option of voice-over where you can use your voice in the video.
People Who Liked this Content Also Liked
Top 10 Best Vlog Editing Apps 2021 >>
Top 7 Phones for Vlogging in 2021 >>
Part 4. Tips for Using iPhone to vlog
There are some tips that you must keep in mind while using your iPhone to create vlogs:
1) Choose the Right Equipment:
You can start vlogging with an iPhone, but for creating appreciable content, it is important to have the right equipment with your iPhone. For this purpose, you can have a tripod or gimbal for the iPhone that is very important when you are shooting outdoors. Also, you should have an iPhone compatible microphone that cancels the wind noise and makes sure there is no distortion.
2) Taking a Test-shot First:
It is a good practice to take a test shot first to have a general idea of the outcome of your video. This also helps in analyzing the lighting, exposure, and other fine details. If they are not up to the mark, they can be adjusted beforehand.
3) Use Landscape Mode:
It is very important to use landscape mode and hold your phone horizontally as it provides you to capture the widest possible angle. Moreover, the portrait mode's format is not compatible with social media posting themes.
4) Turn Airplane-mode On:
You would not like to receive a text or call while you are on the verge of achieving the best possible vlog of your life. So, make sure that your phone is on Airplane mode and you are free to make a vlog without any worry of disturbance caused by a text or call.
Final Words
In this article, we have critiqued using an iPhone for vlogging. For your ease, we have also discussed the right tools and equipment you can use. After shooting a video, you need a video editor. We have discussed a few video editors that you use on your iPhone. But if you want better results, you can use iMyFone Filme Vlog Editor on Windows or Mac. It will help you create professional videos without any hassle.

iMyFone Filme
Make Digital Storytelling Easy with iMyFone Filme!
Download Now