If you're curious about how to vlog, edit vlog videos, and make successful vlogs on YouTube, then you have landed on the right platform. Stick to reading to find out.
Vlogging has become a common term in the world of digital media. Everybody is doing it from toddlers to adults and from amateurs to professionals. Still, there's a lot of confusion surrounding how do you get in on the act from scratch and how to make a good vlog.
Take a look at this guide aims to learn some useful tips on everything you need to know about how to do a vlog.
Let's cut to the chase.
What is Vlogging?
How often do you hear someone asking, what does vlog mean?
Short for a video blog, Vlogging is a form of a blog where almost all the content is in video format. Think of it as a personal video where you talk about a particular niche such as reporting or reviewing a product, place, or anything else.
The core difference between vlogging and other types of videos is that the vlogger is the main subject of the content. The highlighted aspect of vlogging is its regularity and it's expected from vloggers to upload content weekly or even daily.
Aside from sharing your thoughts and experiences with your audience in a personal way, vlogging has become a lucrative profession and more and more people are turning vlogging into a full-time career.
How to Create a Vlog?
If you want to start off your vlogging career on the right footing, check the following tips:
1. Pick Up Your Niche
Before starting a vlog, dedicate some time to research on your niche or topic. They say, follow your passion and you have the niche. It can be your hobby, an activity you perform daily, or anything that you do without getting bored and without looking at the clock.
Your topic will determine your targeted audience and the style, tone, and language of your vlogs. Make sure the topic is in line with the guidelines of your vlogging platform.
2. Shoot Your Vlog
For this, you need a high-quality vlogging camera. It shouldn't be too expensive as you can simply shoot a video with your smartphone - at least till you start earning.
Crafting an actual episode is the most important part of vlogging that is going to define your success as a vlogger. Don't do overthinking and just turn on the camera and start recording. Give a short introduction of yourself and let the audience know at the outset what they're about to learn or view in the video.
Then, quickly starting explaining the main content of your vlog. Keep your first video short, captivating, and end it with creative phrases.
3. Edit the Video
After shooting the video, the next step is to edit it. Removing unnecessary parts and adding video overlays, unique effects and transitions make your videos look more appealing to the audience. For that, you need a professional video editor like iMyFone Filme.
4.Upload The Vlog
Finally, upload your vlog on a vlogging platform of your liking. And there you go, you have just created your first blog and uploaded it as well.
Now, start marketing it to expand its reach to a whole new range of audiences.
Also Read:
Sites to Download Vlog Music >>
How to Edit a Vlog with Best Vlog Editor?
As mentioned earlier, an aspiring vlogger must have a professional video editor at their disposal to create appealing and captivating visual content to grab the viewers' attention. That's where iMyFone Filme comes into play.
Tagged as the #1 smart video editor, Filme makes it exceptionally easy to edit your vlogs and add amazing video effects. It's loaded with thousands of unique themes, transitions, effects, and overlays that you can apply with just one click.
Equipped with an array of impeccable video editing features, Filme has long been the go-to choice of many pro and semi-pro vloggers to produce amazing content and entertain their audience.
Key Features of Filme
The below features justify why iMyFone Filme is the best video editor for your vlogs.
Render videos quickly

Add dozens of video overlays

Advanced Fast Mode

Unlimited video effects and themes

Unique video transitions

Multi-layering of videos

Easily adds text to your vlogs videos

All basic video editing features including rotate,crop, trim, split, and so on

Offers wireless import
Pros of Filme

Easy to use for not-so-tech-savvy users

Compatible with all video formats

Light in weight and doesn't slow down your computer

Instant preview of effects while editing
Here's how you edit how to edit a vlog using Filme:
Step 1
Once installed, launch iMyFone Filme on your computer.
Step 2
Click on the 'import media" option to load the vlog video you want to edit.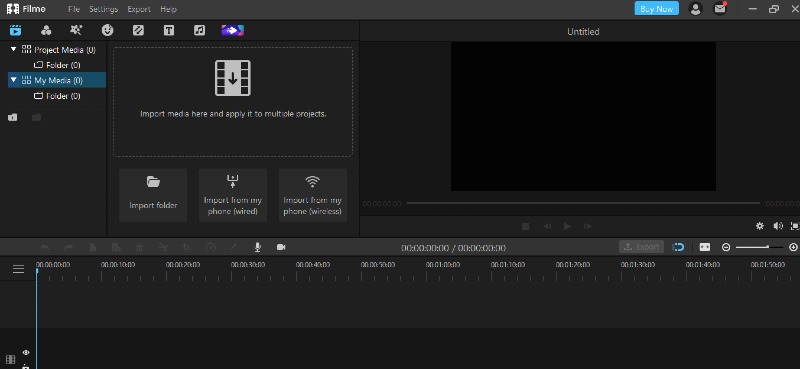 Step 3
Now, hit on the "+" sign on the vlog to load it to Filme's timeline.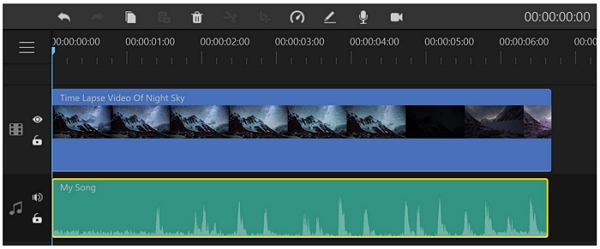 Step 4
Click on the vlog in the timeline to select it, and then, the program gives you the freedom to apply unlimited video effects.
Select the filter and click on the + option to apply it to the vlog.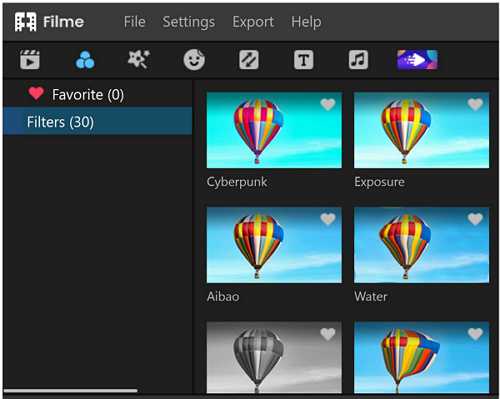 Step 5
Similarly, click on All Transitions and then simply hit on the + option to add it to your vlog. The same procedure is followed for applying any other effect of this wonderful software.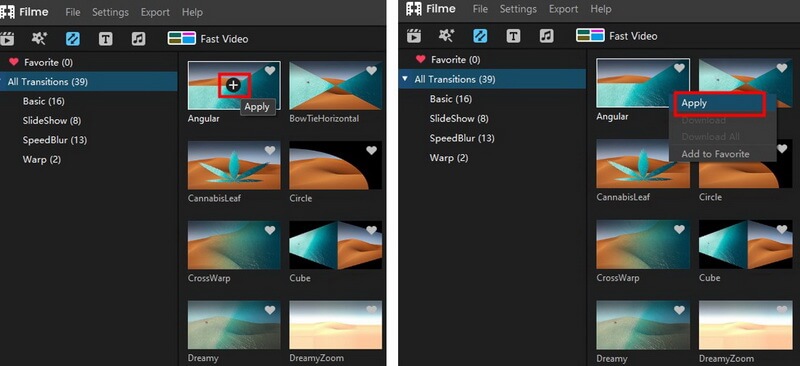 Step 6
Once you're done editing, hit on Export > Export Video at the top tab to download the final product to your computer.

Tips for Making a Successful Vlog on Youtube
Vlogging and YouTube have become synonymous. Its impeccable features like easy monetization, string recommendation feature, and a huge daily audience make it arguably the most preferable vlogging platform.
Follow the below tips to learn how to vlog on Youtube:
1. Conduct Research on Your Topic
Doing thorough research on your niche is a prerequisite for a successful vlog. Presenting misquoted facts and statistics significantly reduces your viewership in the long term. Have a clear picture of what you want to say and do your homework.
Start by analyzing your favorite vloggers and watching how they structure a vlog with a blend of quality, style, and content.
2. Know Your Targeted Audience
A successful blogger knows exactly what his or her audience expects from their vlog. Take your time to understand your targeted audience and what type of content they would love to watch. Additionally, the age group and geographical location of your audience are going to influence your tome, style, and language.
3. Create a Catchy Thumbnail
A thumbnail plays a huge role in influencing someone's decision to click on your vlog. Make it as illustrative and appealing as possible as it's going to decide if your vlog will hook your audience or have them scroll past it.
4. Optimize Your YouTube Vlogs Title and Description
Write a catchy and captivating title of your vlog within 50 characters. Don't make a misleading title to garner clicks, viewers dislike such practices. Use one or two high-ranking keywords in the title as well.
The description should give a complete overview of your vlog in natural language. YouTube algorithms use your vlog's description to know what your video is about, how higher it should rank in the search engine, and recommend it to your targeted audience.
Use all the high-ranking keywords related to your content in your description but don't make go overboard. Stay away from attention-grabbing tags.
Hopefully, this section helps you learn how to make vlogs on Youtube.
Other Vlog Platforms Worth Trying
YouTube is arguably the most popular vlogging platform but many other platforms can establish you as a successful vlogger. Let's discuss them:
1. Facebook
Having more than 2.85 billion active users as of the first quarter of 2021, Facebook offers a unique opportunity for forward-looking vloggers to drive huge traffic to their videos.
With the introduction of pro-vlogging features like live video streaming, the ability to save live streams to a permanent video library, and strong video hosting, Facebook has become a new normal in the world of vlogging. Unlike YouTube, it can make your videos viral within a week.
2. Instagram
The popularity of Instagram has soared manifold in recent years having more than one billion active users. Lately, short videos have found a prominent place on Instagram with many vloggers and brands using it to promote their product/services.
Vloggers can hone their skills via Instagram Live, stories, and IGTV videos. Adding on, Instagram is a great platform to promote small clips of your vlogs and drive traffic to your YouTube channel through backlinks.
3. DailyMotion
DailyMotion has a lot of similarities to YouTube and it's an excellent option for users having higher-end equipment to pursue vlogging ventures. Here, you'll get comparatively less competition and chances of getting a large following are quite bright.
Final Words
To wrap it up, this article has provided useful tips on how to kick-start your vlogging career including how to make a vlog. Starting a vlog is complicated but with the right guidance, equipment, and hard work, nothing can stop you from becoming a successful vlogger.
Install iMyFone on your computer to create engaging and cool stuff for your vlogging channel. Thanks to its simple yet full-featured interface, it's an ideal choice for all vloggers – regardless of their skill level.