Vlogging is a fun activity that most people enjoy doing and watching. The biggest platform for vloggers all over the world currently is YouTube. People have got millions of followers through vlogging. These people earn a decent amount of money, too, and many have opted for this field as a profession.
The most subscribed channel of YouTube for the year 2019, Pewdiepie, is a gaming vlogger with more than 100 million subscribers now. There are lots of kinds of vlogging that you can do, and the best thing is that anyone can join. If you're serious and want to learn how to start a vlog? Then keep reading this informative content:
Prepare Yourself to be a Vlogger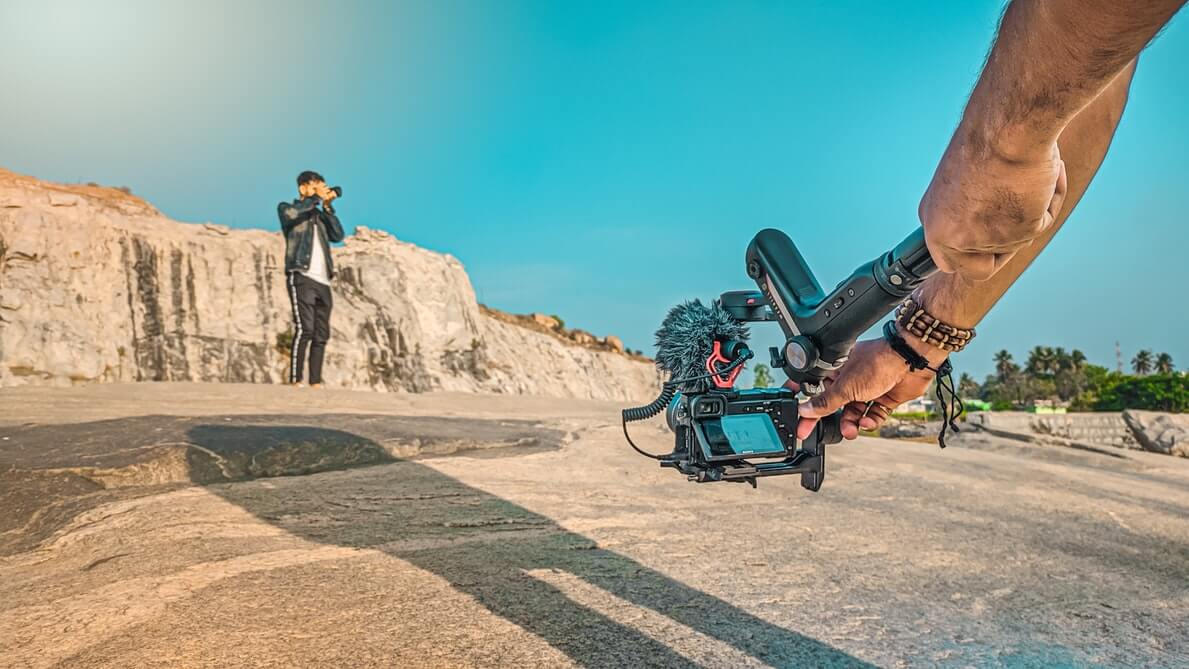 Let's discuss some of the steps and points that you need to keep in mind to have a good start to your vlogging career.
Step # 1 – Find Your Niche
The best thing that comes into your mind when you need to start vlogging is the content that you will create. Your choice of niche will define the type of content that you will upload on your channel.
There are a lot of niches that you can choose from. Cooking, hunting, gaming, and football videos are all different examples of niches that you can choose from. When you are in search of a niche, select the one that you enjoy because this will require a lot of dedication and passion.
Step # 02 – Understand Your Audience
You can make trendsetting and hit videos when you understand your audience. There are a lot of vloggers out there, but they might not have got the success that a few top vloggers enjoy. The reason behind this is simple. Try to understand what your audience wants from you before making a vlog.
You can follow the latest trends and make videos about them or any other idea that comes into your mind but be it should be interesting for your audience to watch. This is key to understand or learn before starting a YouTube vlog channel.
Step # 03 – Get Some Inspiration
This work requires a lot of dedication and effort, so before you get to work, get some inspiration from the top YouTube vloggers. Read about their success stories to inspire yourself on this journey.
Step # 04 – Familiarize Yourself with the Platform
Get some basic information about the type of vlogs that you want to make and look at the vlogging channels to find out what is trending. You must know what the audience enjoy and how you can make it better for the people to watch.
Step # 05 – Create your YouTube Channel
This is the final step. Sign up on YouTube and start gathering an audience and believe in yourself. You will need an email address and provide a username for your channel. Select a username that goes well with your niche and is attractive for the viewers.
An attractive channel name can help you gain a lot of followers, so you should spend time on thinking a quality channel name before starting a vlog channel.
Invest in Good Gears to Ensure Vlogging Quality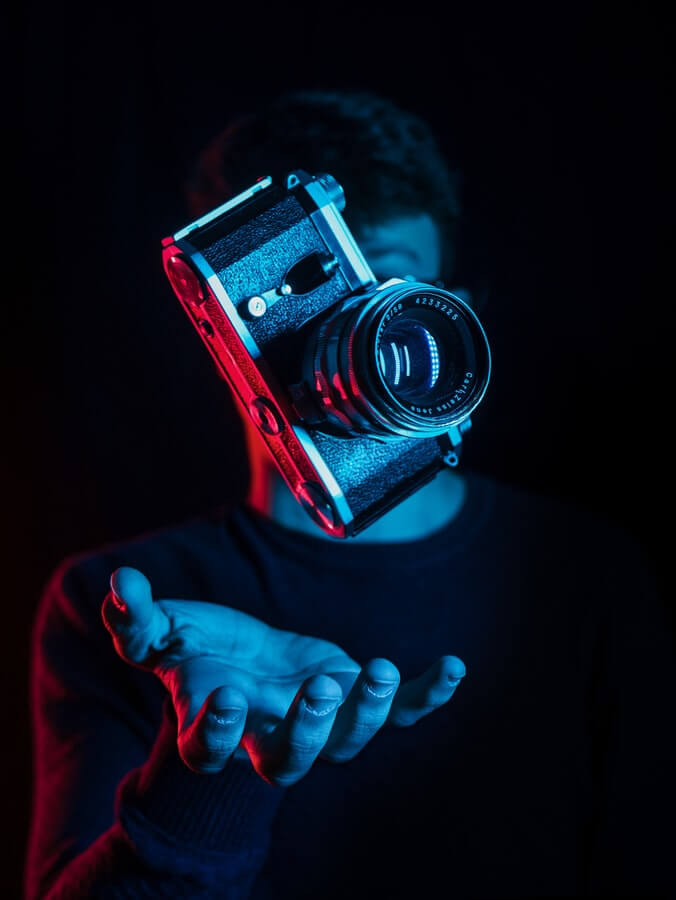 Vlogging means that you will be making a lot of videos, and that will require equipment, a lot of it. Good quality equipment is as essential in gathering an audience as the actual content of the video. Let's see what you will need for this purpose.
Step # 01 – Buy a Good Camera
A camera is the basic thing that you will need to shoot your videos. Do not dust off any old camera with low-quality pixels for this purpose. You need a camera with moderate video results and HD video quality to make videos that will catch the attention of the viewers. High video quality and good camera recording can boost the number of views.
Step # 02 – Buy an Audio Mic
After buying a good camera, you need a good microphone to record the audio. You need to vary any background noise and poor audio quality. Consider buying a decent mic that comes with the option of noise reduction and records good audio.
Step # 03 – Buy Lighting
Good video requires good light, and since you can't modify natural light, you will need artificial lights for this purpose. Buy a good source of light that goes with your video theme and can be adjusted according to need. You will need different light intensities while shooting day and night time.
Step # 04 – Buy Misc. Items (Tripod & Other Gears)
After all of the above steps have been completed, now is the time to bring your attention to the misc. items. Gadgets such as tripod, light filters, boom microphones, and camera lenses are in this category. These items may not look like they are needed, but as you start to work towards your goal, you will see how they maximize your efficiency and help you in making top-quality videos.
Step # 05 – Practice with these gears
Now everything is available and set. All you need to do is prepare yourself for your first vlog so start practising. Practice speaking in front of the camera and try different angles and lights to get that perfect shot. Turn the camera on and sit in front of it for some minutes and try to explain the topic to your audience. Try to imagine that you are in front of a crowd and get that feel and confidence. Confidence is the key to a great vlog.
Shoot and Edit to Make Your Vlogs Rock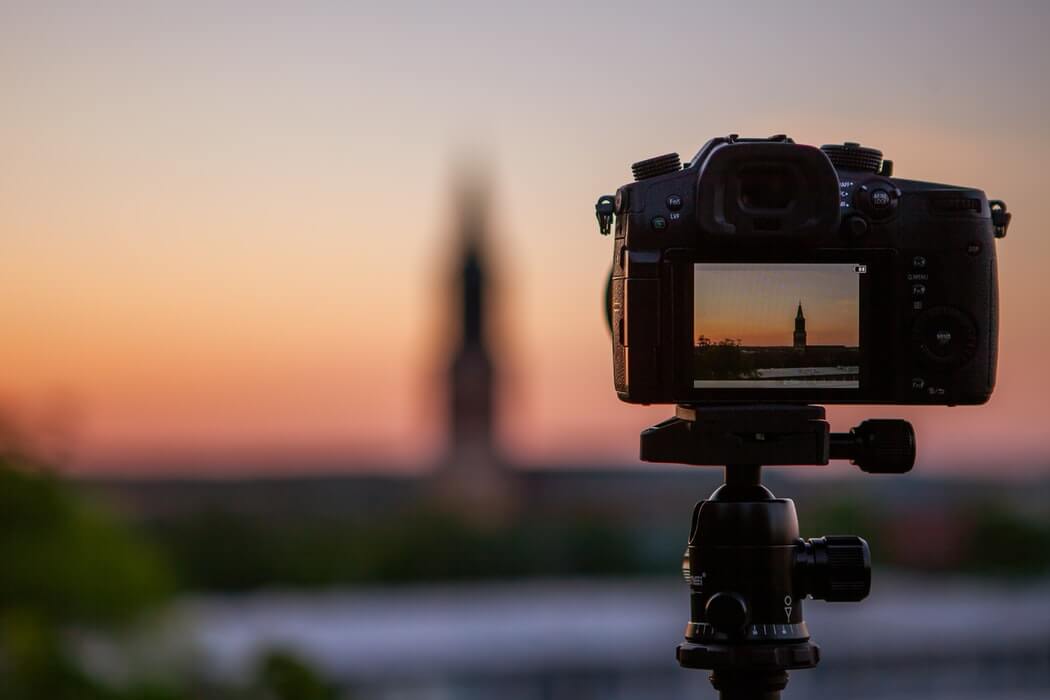 Now is the main time. You have prepared well for vlogging, and now is the time to prove that you are an amazing vlogger. Shoot your vlog and then continue to edit it until you get your first masterpiece.
Step # 01 – Shooting
While shooting your videos, make sure that you sound confident and active. You need to adjust the camera angles well so that your audience can look into it as a part of whatever is happening.
Step # 02 – Editing
This is one of the most critical times in making a vlog. You have the actual video and have done everything perfectly till now, but if you fail here, the video will be no good. You need software that can help you wander free with your creativity and not limit you with its features. iMyFone Filme is such a software.
If you are new to vlogging, this is the perfect editing software for you. It comes with hundreds of features and options that will help you change the look of your video from a simple vlog to a masterpiece. It has all the different functions that you need to make an excellent vlog. You can apply filters, add background music, add pictures, add notes, and also change the ratio of the video. iMyFone Filme gives you complete control you're the video.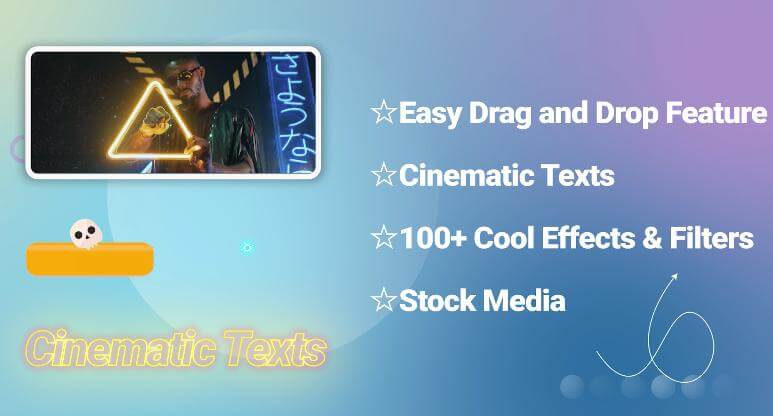 Key Features
Easy to Use – This application is easy to understand and use, thanks to its user-friendly design and functioning. Even a newbie can easily trace his way around in a few minutes.

Quick Editing – You can save a lot of time while editing with the help of this video editor. It gives you top quality and fast editing tools that maintain the quality of the video.

Easy for Gen Z – iMyFone Filme can even be used by Gen Z and Millennials due to its user-friendly design.
How to edit your videos using iMyFone Filme
Follow these simple steps to easily edit your videos using this software.
Step 1: Import Your Videos to iMyFone Filme
Select your videos and then import it into this application to start the editing process.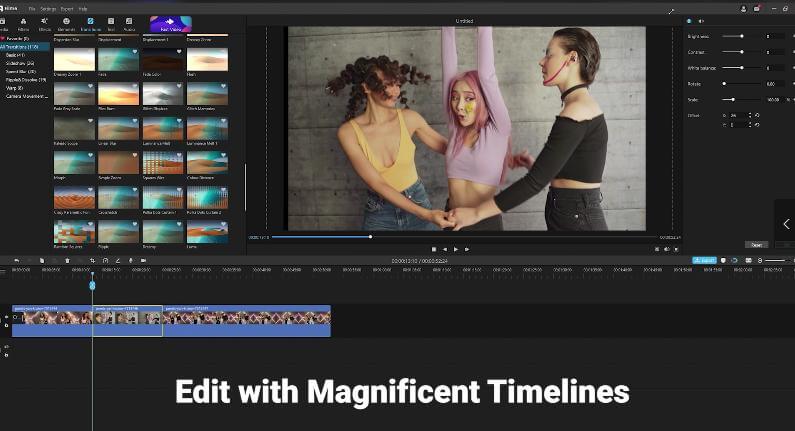 Step 2: Add Transition, Filters, Music, and Text.
Select any of the transitions from the vast options in iMyFone Filme and continue.
Step 3: Export and Share
Share your video on any social media platform or your vlogging site. You can easily share directly on YouTube with this software.
Upload and Optimize your Vlog to Stand out
The process of making the vlog might be over, but not the process of uploading it; you still need to go through a few steps before posting the video on your channel. Before letting the world see your amazing vlog, you need to go through the following steps.
Step # 01 – Write Eye-catchy titles.
Use titles for the video that will attract the attention of the audience and make them want to click on your video. A catchy title can even double the number of views of your vlog. Write something that people do not expect and then enhance it to match the theme of the video. The title must be according to the vlog and attractive.
Step # 02 – Perform On-Page SEO
Search engine optimization is one of the key factors in getting a hot video. The ranking of your video will depend on the SEO that you perform. Your video can be on the last result page or may not even be included in the results for that niche type. It can also be the first result. You need to carefully perform on-page SEO for your video to make it shine.
Step # 03 – Creative Attractive Thumbnails.
If you are familiar with YouTube, you know that people usually click by looking at the thumbnails. An epic turning point about the video is shown in a thumbnail that makes the viewer want to see what led to it. The thumbnails are one of the most effective ways of generating views. Many channels use fake thumbnails to attract viewers, but that does not help in the long run and has a seriously negative impact on the channel's rating. Software such as Canva, Sappa, and Visme can help you make a good thumbnail.
Step # 04 – Upload and Share
This is the final step. After following all of the steps mentioned above, now you need to upload your video to your channel and wait for the response of the audience. You can share the link of your video with your friends and family to get some views and help your first vlog bloom. You might face some difficulties at the start, but dedication and passion are the two qualities that you must have to become successful in this field. Upload regularly and create unique and fun videos with interesting facts that your audience will enjoy.
Use Analytics to Improve with Time.
Check the views on each one of your videos and analyze them against the top trendsetter videos on the internet to know what you need to improve and how you can get even more audience. With the passage of time, you will be able to make changes and learn what really makes a great vlog.
Conclusion
Starting a vlog can be difficult if you don't know what you are getting yourself into. Follow the steps that we have made for you after extensive research to help you in a successful starting vlogging career. Choose the niche that is the most fun for you and is a part of your everyday routine. This will help you easily make vlogs, and you can continue with your routine. Stay focused and work hard towards your goals. Make small progress milestones and set goals that will give you the energy to move forward. We wish you a happy vlogging experience!