Vlogging is becoming increasingly popular as people enjoy watching high-quality vlogs. Many vloggers have millions of subscribers, but when you know how to make money vlogging, you don't need subscribers in millions. People are curious and want to know what other people are doing with their lives. It does not matter how many people know about you when you learn the best way to make money from a vlog.
However, if you have a message to share with the world, vlogging is the ideal way to do it. There is a big difference between blogging vs. vlogging money as a blog is sharing life experiences through writing, and the vlog is making use of video content. With a vlog, you can make a connection with your viewers, so always make use of high-quality videos.
Part 3: The Best Vlogging Tool - iMyFone Filme

Part 1: How to Monetize your Vlog?
If you have found out about vlogging recently, you might be wondering can you make money Vlogging on YouTube. For this, you need to monetize your YouTube channel. Therefore, read the below-mentioned ideas to learn about vlog monetization.
1. Sponsorship
If you are a vlogger with a moderate-sized audience, you can approach different sponsors and request them for support. They might sponsor a whole or partial session of your vlog. Therefore, if you want to know how to make money with a vlog on YouTube, you should work with brands to get collaboration opportunities. Different brands have their ways of dealings with vloggers, so be open to process sponsorship with famous brands and see where it leads.
2. YouTube Ads
You can set up your YouTube channel to play standard ads that are different from sponsorship relationships. A Google AdSense account will be helpful in your vlogging journey because it's free to set up. With the help of this, your revenue will relate to users' engagement with the ads.
3. Own Merchandise
Some vloggers sell branded products or services to support the cost of running the vlog. It is a fun and unique way to increase the relationship with viewers and take their appreciation. Always keep in mind that merchandise could be as simple as a T-shirt, but do take the time to choose quality products that represent your brand. It is a perfect way that will be beneficial for you in a complete vlog money process.
4. Viewers' Contribution
Viewers' contribution is the perfect way to monetize your vlog. Many vloggers have set up accounts with Patreon that are crowd-funding your vlog revenue. So their direct support is evidence that you are contributing to their goals and lives.
Part 2: Ideas to Make Money Vlogging
If you want to know how to vlog and make money, it's important to learn basic and detailed plans with a smart video creation strategy.
1. Pick up a Niche
The most significant thing is the topic on which you are going to create a vlog. You need to follow the same strategies as you do in keyword research for blogging. The passion for creating a successful video will lead you to approach can vlogging make you money. However, you might be tempted to look at what topics pay the highest amount for affiliate products. So the vloggers should look for the perfect niche on which they could talk for hours.
2. Create Quality Content
If you want to know how to make money with vlogs, you should never ignore the content quality. Making perfect content needs proper planning and effort. If you want people to share your content, you need to provide amazing videos to your viewers. Therefore, to create exceptional YouTube videos, you should pay attention to your content.
3. Be Patient and Consistent
There are only a few YouTube channels that get success in the first few weeks or months. Making vlog money requires a lot of effort during the early period. So you should have complete faith that all your hard work will pay off. You need to be consistent if you want to get paid from your vlogging. Moreover, you have to be serious when you decide to learn about the YouTube algorithm and get the reward of frequent posting.
4. Affiliate Marketing
Affiliate marketing is the most popular way to make money as a vlogger. You can focus on your content and use your vlogs to push traffic to an affiliate website. There are plenty of ways to fit affiliate marketing links in your video content as it will be helpful for you to know how to make money vlogging on YouTube.
5. Create a Course
One of the best things about vlogging is its not limited to a specific niche. You can create a course about how to make money vlogging. You can give detailed instructions on a topic over a series of video lectures. In this way, viewers will get 100% free of cost courses online, and it will be beneficial for both content creator and viewer. Therefore, doing a lecture on a topic is a perfect way to make vlog money.
People Who Liked this Content Also Liked
Best Free Vlog Editing Software
iMyFone Filme Vlog Editor is an advanced tool for vlog editing as it's simple to use and easy to understand. To know how vlogging can help to make money, you should consider this tool because it is one of the top free vlog editors. You will find helpful guidelines to get started in the right way. It's a free music editing tool with different templates and specifically designed for beginners. Moreover, the fast video mode of iMyFone Filme allows users to make well-edited and high-quality videos with built-in templates.
Steps to Make Vlogs with Filme
Here are simple steps that will be helpful for you to earn vlog money with iMyFone Filme:
The first step is launching Filme on PC. Now tap on the fast video option located in the media library section.
After that, select a theme or template for your video as there are almost 20+ templates and 7+ themes.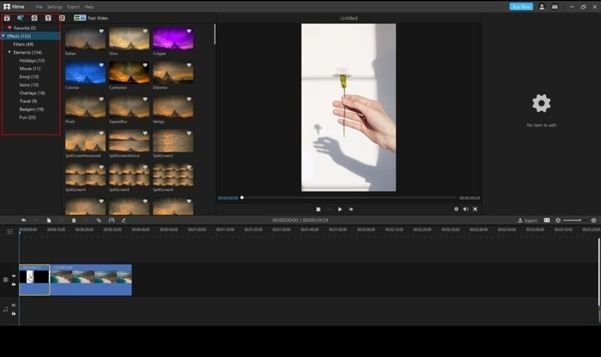 When you choose your desired template, the next step is adding the vlog file to the software's window. You can also make use of the import button.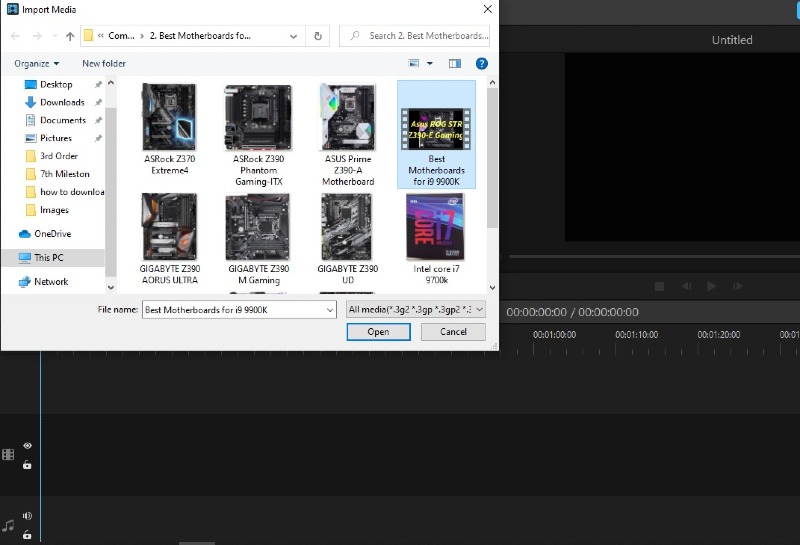 Now tap on the preview button to see the selected template of the video. You can also adjust video duration by clicking on the clock icon.
Once you have configured all the things, you can save your video with the export button.

Key Features
The software has a clean and user-friendly interface that is convenient for vloggers to start comfortably using this tool.

It provides one-click video slideshow creation and Multiple editing modes that allow users to create vlogs at a fast pace

You can add different media like voiceovers and background music, and your viewers will remain engaged until the end of the vlog.

You can quickly create videos by using your favorite template from the extensive collection.

Users can preview the changes instead of waiting to see a shape-up vlog.

Use a mix of video, audio, images, and text to make an ideal experience for your vlog followers.
Pros:

100% free to use, and vloggers can speed up their videos with different functions

Provide consistent branding effects and the right set of templates

Offer support to social media channels
Part 4: FAQs
1. How to Start Vlogs Alone?
YouTube is not just a site for watching videos because vlogging is a YouTube mainstay these days. It's the beauty of YouTube that anyone who wants to know how to make money vlogging on YouTube can get started. You can start vlogging without friends by uploading your daily life activities engagingly and creatively. So YouTube is the perfect vlogging platform that will help you in establishing your channel. However, keep in mind that making vlog money and growing an audience will take a lot of dedication and time.
2. What is the Best Video Editing Tool for Vloggers
Whether you are a video enthusiast or a novice, you need to produce professional videos with software. So the VSDC is an ideal vlog editing software for both beginners and established YouTube creators. It's a nonlinear tool, and users can easily move scenes in any position. Moreover, this tool is packed with stylish filters and blending modes to help vloggers in the creation of unique content. So the VSDC video editor enables users to export videos to other social networks with great ease.
Final Words:
There are many successful stories about vlogging that have changed the lives of ordinary people. Whether you are looking for a topic to start vlogging or you have already taken the first step in it, you have every opportunity of vlogging for money. The first thing that will be helpful for you in your journey of how to make money Vlogging is understanding your audience. Once you start vlogging, make sure to get viewers feedback and then plan the next vlogs accordingly. In this way, the audience will remain engaged without getting bored.