Beginners usually get confused about a blog and vlog. If you are also confused and can't figure out which one is right for you, you have landed at the right place. In this article, we will help you decide which one you should choose. We will take an in-depth look at both and explain their differences. Moreover, we will share an amazing vlog editor that can make your videos engaging.
Part 1. Blog and Vlog Meaning
What is a Blog?
A blog is a type of website where individuals and a group of people share their thoughts, give knowledge to their readers, and interact with the audience. In contrast with other websites, a blog is updated on a regular basis. There are posts after a regular interval. There can be a post or several posts per day or month.
A blog has written content, which is the main format. It also contains images, GIFs, infographics, videos, PDFs, audio, and links to explain things clearly.
The person who writes a blog is called a blogger, and he/she should have impeccable writing skills. The words/text matters a lot as it is the main source of conveying a message on blogs.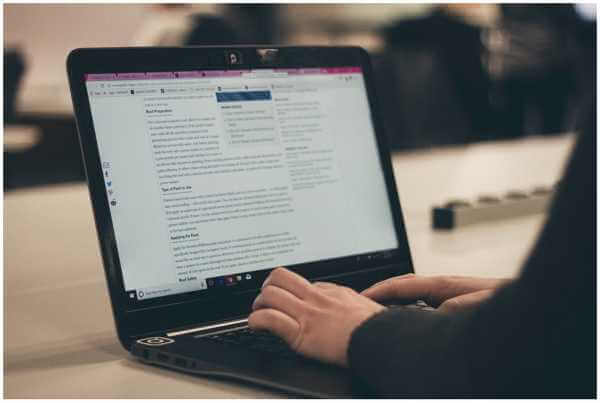 What is a Vlog?
A vlog is a short form of the video blog, which means the content is in the form of a video. The purpose of a vlog is also the same as a blog, but the vlogger creates videos around the topic to share his/her thoughts.
Like a blog, a vlog is also regularly updated. The vlogger needs to keep the audience up to date and share new videos regularly. The videos can be around different topics, such as daily life, social issues, tips and tricks, business, etc.
Part 2. Main Difference Between Blog and Vlog
| | Blog | Vlog |
| --- | --- | --- |
| Content Format | The primary content format of a blog is text. However, images, videos, GIFs, audio, and other type content is also added. | The content format is video. You need to record videos using a professional camera. |
| Content Creation | For content creation, you need to think about a topic, research everything, figure out an engaging way to start the post, collect sources, get images and videos from authentic sources. | For content creation, you need to select a topic, conduct proper research, write a script, and collect images for the video. |
| Content Editing | The text goes through a hectic procedure of proofreading. The purpose is to check for grammatical mistakes, typos, and other issues. There is no software required. | A video editing application is a must for video editing. During the editing process, text, effects, transitions, and other objects are added to the video. |
| Platform | WordPress, Medium, Blogger, Joomla, Drupal, etc. | YouTube, Vimeo, Facebook, Tumblr, Dailymotion, etc. |
| Time Required | Writing is not easy. It takes time, and after creation, a lot of time is required for editing and proofreading. | It depends on the type of vlog you create. If you create vlogs on routines, it would be easy. After creation, video editing is a time-consuming process. |
| Running Cost | The initial cost of creating a blog is much less than a vlog. A blog can even be created for free, or you can buy cheap WordPress hosting plans for under $100 per year. | Creating vlogs is costly. The initial equipment and tools are quite expensive. You need a professional camera, microphone, etc. |
| Earning Potential | Affiliate marketing, promotion, influencer marketing, etc. | AdSense, affiliate marketing, influencer marketing, etc. |
Part 3. Popularity of Blog and Vlog
Blogs were introduced in the early '90s, and they became popular about 15 years ago. In contrast, vlogs were introduced in 2000 and became popular after a few years. Before the introduction of vlogs, blogs were the only medium. They have enjoyed popularity for a long time. Still, there are many popular blogs, and people love to read them.
With the introduction of platforms like YouTube and Vimeo, vlogging became easier, and people showed their interest in it. It is because visual content is more likely to be watched as compared to plain text. People can spend a few minutes watching videos, but they think several times before reading a blog.
Videos can cover a long blog post in a short time, and the viewers enjoy them a lot. Moreover, there is direct contact with the vlogger, and the audience can see him/her. This is why vlogs have gained much popularity and are more popular than blogs.
Video sharing platforms have a huge audience. For instance, there are over 2 billion users of YouTube all over the world, and there are more platforms like Facebook, Vimeo, and Tumblr. Thus, vlogs have more potential to gather a massive audience in a short time.
Surprisingly, many bloggers have also started vlogging, and they share videos on their blogs. It is because vlogs have extra potential. Similarly, vloggers also have their blogs to explain things in the form of text. This is usually done when vloggers need to cover more detail, and they link their blog posts to their videos.
Both vlogs and blogs are popular, but vlog is the undisputed winner of this battle.
Part 4. What Do You Need to Start a Blog and Vlog
Blog
For blogging, you need a proper website with a suitable domain name. You need to buy a hosting plan to set it up. These are the two essential things. You can buy a domain and WordPress hosting plan, and after that, you are ready to go.
Domain Name: Domain is the address that is used to access websites, such as www.filme.imyfone.com. You need to pay for the year, and it can be as cheap as several dollars per year or up to thousands of dollars, depending on the name. Typically, you can buy a simple domain for under $15 per year.
Hosting Plan: A hosting plan gives you the space to store your website files. This is just like a hard drive that you buy. You buy a dedicated space for the websites so that your audience can access the website whenever they want. It could be 5GB, 10GB, or anything according to your website.
It is not necessary to buy a domain or hosting; you can also start using a free domain and hosting plan. But it is recommended to go for premium plans for a better experience. Other than that, you can also use Medium, Blogger, and other platforms to run a free blog.
Vlog
Starting a vlog is far more complicated than a blog. It requires more investment and equipment. The first thing that you need is a professional camera, and everyone knows how expensive these cameras are. If you want to start a vlog using your phone, you need a smartphone with excellent camera specifications.
After the camera, you need a microphone. Your voice should be clear, and the microphone should be according to the type of your vlog. For instance, if you are a travel vlogger, you need a portable microphone. But if you make vlogs at your home, you can go with a table microphone.
Those vloggers that create video content at their homes need a proper studio. They need to think about lighting, background, noise cancellation, and other things. Everything should be up to mark.
You also need a camera tripod or gimbal. It all depends on your needs and the type of vlogging you do. These are just the basic things you need for creating a vlog. Apart from that, you need a paid video editor. Free video editors are not powerful enough, and they leave a watermark; thus, it is better to use a paid video editor according to your video editing skills.
Part 5. Which One Should I Go For? Vlog or Blog?
It is not a simple decision; you need to look at various factors before you make a decision.
Purpose
First, you need to look at the purpose of creating a vlog or blog. If you want to provide detailed information, research, your findings, and other things that need in-depth explanation and graphics, you can go for a blog. You can include images, infographics, stats, videos, and other media that can support readers.
If you want to share your travel stories, daily routine, recommendations, collection, or anything that is precise and short, you can go for a vlog. You can easily interact with your audience.
In simple words, the purpose that needs text, and it is better to present it in the form of text; you should go for a blog. If videos are more suitable, you can go with vlogging.
Audience
You need to see where your targeted audience is. If you think your services, products, or things are mostly searched on Google, you should do blogging.
If the content is more likely to be searched in video form, vlogging is better.
For instance, how-to content is more likely to be watched in videos than text, so it is searched on YouTube and other similar platforms. In this case, you should choose vlogging.
Your Expertise
Your expertise matters a lot. For blogging, your writing should be exceptional. You can hire freelancers, but there is nothing better than writing on your own.
On the other hand, vlogging needs confidence and an engaging way of talking. If you are shy and you don't want to be in front of a camera, it is better to choose blogging.
You Might Also Be Interested In:
Top 10 Microphones for Vlogging >>
Part 6. Edit Vlog with Filme and Make It Stunning
iMyFone Filme Vlog Editor is an amazing video editor, which is specially created for beginners. Even if you have no experience in video editing and you have never used any video editing application, you can easily use Filme. It is a versatile video editor that can help you edit your vlogs without any hassle.
Basic Video Editing
With Filme, you can make all basic changes to your videos. You can cut, trim, split, crop, rotate, adjust speed, scale, change color, and make other changes. You only need to select the tool to make these edits.
Advanced Tools
Filme has amazing effects and transitions. You can add them to your vlogs within a few clicks. Apart from that, you can add text, images, GIFs, filters, stickers, or any other object.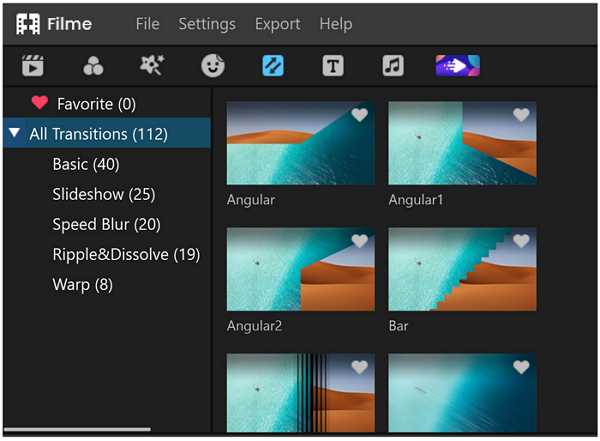 Animated Slideshows
You can create animated slideshows with a few clicks. There are dozens of templates available for different occasions. You can use them for travel vlogs, birthdays, anniversaries, and other occasions. You only need to add the images to the templates.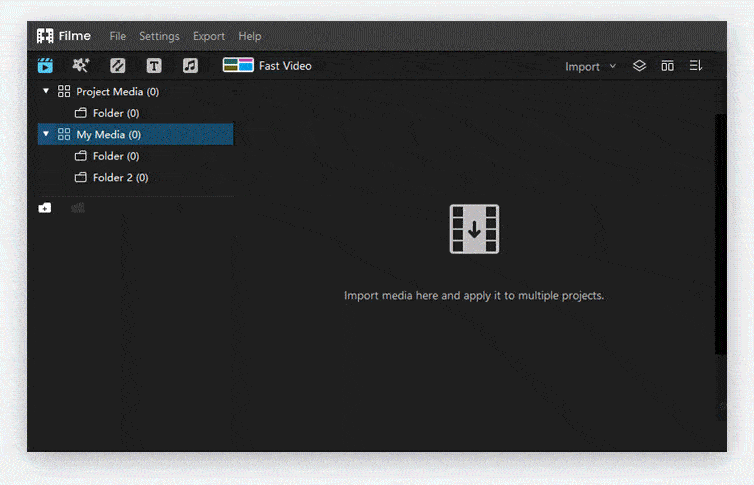 Voiceover and Voice Changer
You can edit audio using Filme. You can record your voice using the voice recorder. You can also use the voice changer to change the voice and make it different. There are various voice changers, such as the voice of a man, woman, kid, robot, zombie, and ghost.
Final Words
We hope you have understood the difference between blog and vlog. We have discussed the meaning, differences, and which one you should choose. For vlog editing, you can use iMyFone Filme Vlog Editor. It is a user-friendly and simple video editor that can make your vlogs more attractive and eye-catching.