TikTok is a popular platform for short videos. There are many content creators on the platform, and everyone tries to find out some creative TikTok video ideas to gain more followers and likes. In this article, we will share some ideas that can help you achieve your goals. We will also share an excellent video editor that can make your videos viral.
10 Best Funny and Easy TikTok Video Ideas
1) Show Daily Routine
Daily routines are perfect for content creators, especially vloggers. These will help the audience know more about you. Your audience will get to know about your lifestyle, likes/dislikes, sense of humor, family members, pets, hobbies, etc. Your audience will definitely love to have a closer look at how you spend your normal day or any special day, such as parties, birthdays, and weddings.
You can share your daily routine, such as wake-up time, jogging, bathing time, breakfast, lunch, exercise, refreshment, shopping, hang out, dinner, etc. You can record the whole day in small fractions to show your audience. Another idea is to make separate videos for weekdays and weekends, as people have different routines during the weekend.
2) Dancing Video
TikTok is full of dance lovers. Users love dance videos, whether you do it for fun or professionally. The best thing about dance videos is that your audience can copy your steps and create duets. It will help you get more likes and followers. You can also create a dance challenge, and if it becomes trendy, your following will increase exponentially.
The only thing that you need to take care of is its originality. Make sure to bring something new and exciting that others can follow.
3) Collaborating with Influencers
Collaboration with influencers is quite helpful and can definitely give you a hike in the number of your followers and likes. When you collaborate with influencers, your audience and their audience mingle with each other, and it creates a merger. In this case, both parties get benefits as both have chances to gain more followers and likes.
This collaboration is no doubt excellent for your following, but it is not easy to collaborate with an influencer. If you know someone, that is another case, but usually, influencers take paid projects and do not collaborate with new content creators. However, you can still try to convince some influencers, or if you have an average following, you can try to collaborate with an influencer having a similar following.
4) StoryTime
Who would not love to hear stories, given that the stories are exciting? Stories are quite engaging, and they can attract viewers. This is a great idea as you can share your stories, and your audience will love to watch the next episode. Some content creators are quite engaging and attractive, and their audiences request new stories and videos.
There is a separate trendy hashtag for stories on TikTok, which is StoryTime. You can use this hashtag to reach the right audience and appear in the relevant search results.
5) Make a Tutorial
A tutorial is an excellent way of sharing knowledge and educating others. For instance, if you are good at cooking, you can make cooking how-to videos. This will help beginners to learn something new and try it on their end. It gives knowledge to youngsters, which is why modern children are quite smart and knowledgeable. The best part is that TikTok is a short video platform, and people will not hesitate to watch short video tutorials.
There can be different types of tutorials, such as makeup, solving everyday issues, hacks, exercise, travel, camping, and health. You can create videos according to your expertise and interest.
6) Join TikTok Craze
Every day or week, there is a new craze on TikTok. You will see people creating videos for it blindly. There will be trending hashtags for the content. This type of TikTok craze can be anything, such as dance, acting, lip-syncing, and challenges. When there is a craze for something, there are more chances of getting viral. You should take advantage of the situation. You can join the craze and see what happens. There is no harm in trying.
7) Share Tips and Tricks
Almost everyone likes to watch tips and tricks as they can make your everyday life much easier. Whether you are young or old, you can spend a few minutes watching some tips and tricks, and this will save your time later.
TikTok content creators can share tips and tricks, and there is a huge audience out there. There are more chances of getting new followers and plenty of likes. Just keep in mind that it is necessary to share something useful so that people can use it in their lives. If you keep creating useful videos, your viewers will definitely watch them without skipping.
8) Art Video
Art attracts everyone. It is an attractive and eye-catching niche. There are many artists on the platform, and their videos are appreciated by the viewers. If you are good at art, then you should create some videos. Your viewers will not leave your video without appreciating your talent, and you will get more followers. Your talent can get popular and viral as well.
You might also get a chance to collaborate with other artists. For more followers, you can create a challenge and include some giveaways. This will compel others to show their talent, and consequently, you will get more viewers and likes.
9) Educate Your Audience
You can also educate your audience according to your expertise. For instance, if you are a fitness expert, you can guide and educate your audience on fitness, diet, yoga, and exercise. This will benefit your audience, and they will love to watch your videos. It also creates authority as you are trying to educate your audience according to your expertise. People will see your videos regularly to learn something from you. They will also share their experiences.
There are various ideas for educating the audience. It can be about health, success, quotes, popular sayings, etc. It all depends on your interest and expertise. It will benefit everyone; it is a win-win situation.
10) Social Media Challenges
Social media challenges are the best to gain popularity. You can follow any challenge and create a video around it. You can include the relevant hashtags so that your videos can be shown to the relevant audience only. Keep an eye on the trending challenges and give your best.
You can also initiate an exciting challenge. There have been many challenges in the past, such as Get Up Challenge, Me Versus Challenge, Celeb Look Alike Challenge, and DNA Test Challenge. Your own challenges can be popular if they are interesting and exciting.
You Might Be Also Interested In:
Best Video Editor to Help Edit Video for TikTok - Filme
Filme is an impeccable video editor with basic and advanced video editing tools. It is an all-in-one software that can help you edit your videos like a pro. Whether it is video editing, audio editing, video conversion, slideshow creation, voice manipulation, video resizing, or screen recording, it is just the perfect video editor for all purposes.
Cool Effects, Filters, and Transitions
Filme offers some exciting effects, filters, and transitions. You can apply them to your videos in one click. These can make your videos more appealing and interesting.
Music and Sound Effects
You can edit audio with perfection. If there is any audio, you can adjust its volume, effects, and voice. You can also record your own voice. Moreover, Filme has a library for music and sound effects.
Slideshow Maker
The slideshow maker of Filme is more than amazing. It has some awesome templates that can create a perfect slideshow in a few clicks. You need to import the images to the templates.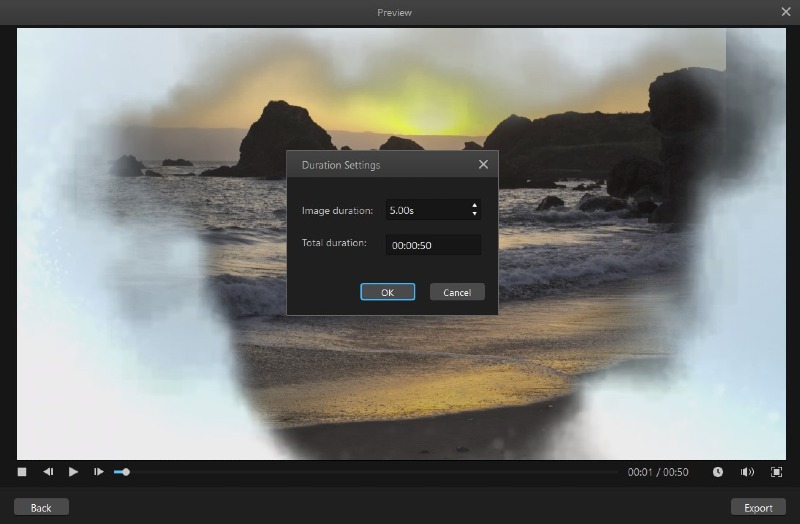 Stickers and GIFs
You can add stickers to your video from Filme's library. Moreover, you can import any image or GIF and add it to the video. You can also place a video over another video.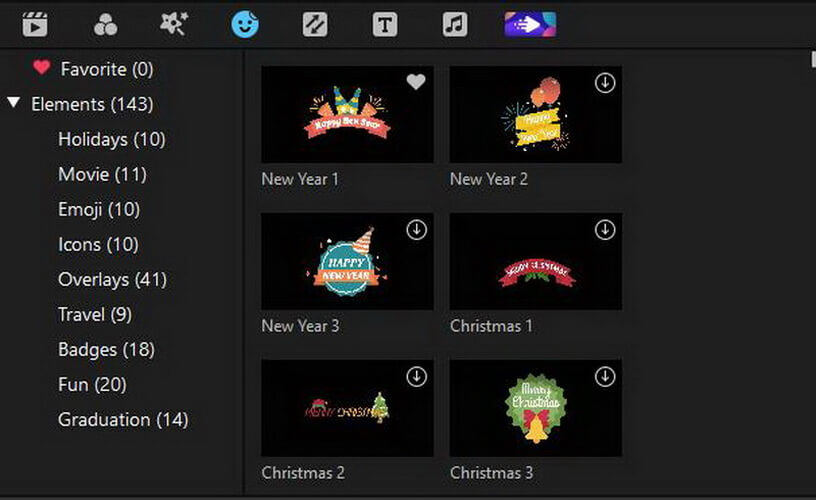 Watch this video to see how to use Filme to help edit video for TikTok:
Final Words
You can try any of the creative ideas we have discussed. Most content creators use these TikTok ideas to have great results. For video editing, you can use Filme. It will help you create a perfect video that can help you get more followers and likes.