If you have ever wondered what IGTV is and how to use it on Instagram, you have reached the right place. This article will give you all of the information that you need regarding IGTV. So proceed ahead!
Part 1: What is IGTV?
IGTV is a video application that is introduced by Instagram to share longer videos on Instagram. Instagram created this application in response to YouTube as a platform for sharing videos that have long lengths. This application can be used alone or with Instagram. All videos that are created through this application are optimized for mobile devices. Even though Instagram allows you to share videos through its "Stories" option, IGTV allows users to share videos as long as one hour, which cannot be done in the "Stories" option. It is almost like watching TV without the ads.
Part 2. How to use IGTV on Instagram
This part will tell you how to create your IGTV channel and the different ways in which you can upload a video on IGTV.
1. Create Your Channel
This section will tell you the steps on how to create your own IGTV channel. Follow the steps below to find out what you need to do, and voila! Your channel is ready!
Step 1. Download the IGTV ApplicationIt is important to note that only one Instagram account will create only one IGTV channel. Once you have downloaded the IGTV application, your Instagram account will sync to it automatically. Consequently, you can also tap the IGTV icon on your Instagram application, which will launch IGTV for you.
Step 2. Tap the gear icon to create your channelOnce you have downloaded the application, tap the gear icon on the screen, your channel will be created.
Step 3.Upload pre-recorded videos on your channelOnce you have created your IGTV channel and your channel is linked to your profile, you can now share pre-recorded videos from your camera roll onto your IGTV channel. You can upload videos as short as 15 seconds and as long as 30 minutes. Instagram allows verified accounts to upload videos as long as an hour. This is the feature that is most attractive to bloggers.
2. Upload IGTV video - 2 ways
Uploading videos on IGTV is simple, but there are multiple ways to do it. This section will discuss two ways in which you can upload your videos on IGTV.
Method 1
Step 1.Open Instagram and press the "plus" button on your screenThe first step is to open Instagram and press the "plus" button to add a video on IGTV.
Step 2.Choose a video from your gallery and tap "Next"Once you press the "plus" sign, add a video from your gallery, this video should be 60 seconds and longer. Then press "Next" to proceed further.
Step 3. Once you select the video, two options for sharing will pop up; choose the long video option.Two options for sharing will pop up when you select a video to share; select the long video option from these two options. When you select "long video", the longer video will be shared as IGTV, and a shorter version of it will be posted as a new post on your newsfeed.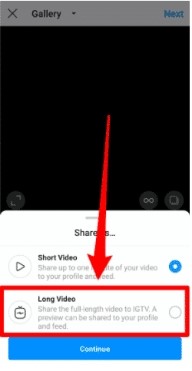 Step 4. Choose an image for your video's cover and add a description Choose an image for your video's cover and then add a description before posting. You can also post a shorter version as a preview on your Instagram feed.
Method 2
Step 1.Click on the plus sign on the top of your IGTV screenThe plus sign will appear on the top corner of your IGTV application.
Step 2.Choose a video from your galleryChoose a video to upload from your gallery; this video should be 60 seconds or longer.
Step 3.Choose an image for your video's cover and Add a descriptionChoose an image for your video's cover and then add a description before posting. You can also post a shorter version as a preview on your Instagram feed.
Part 3. IGTV specs you should know
This section talks about the requirements for an IGTV video.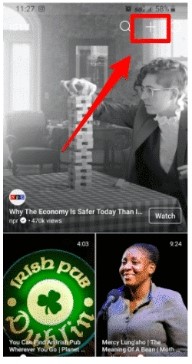 1. Video Length
The video length is a minimum of one-minute long. The maximum length for the video is 15 minutes while uploading from a mobile device and 60 minutes from a personal computer.
2. Video Format
The format for the video needs to be MP4.
3. Resolution and Size
For a vertical video, the aspect ratio can be 9:16, while a horizontal video can have an aspect ratio of 16:9. The maximum size for videos that are 10 minutes or less is 650 MB, while the maximum size for videos up to 60 minutes is 3.6 GB.
4. Cover Photo Size
The ideal size for cover photos is 420 px by 654 px or aspect ratio being 1:1.55. Be mindful that you cannot edit your cover photo once it is uploaded.
5. Frame Rate Requirement
IGTV videos have a minimum frame requirement of 30 frames per second and a minimum resolution of 720 pixels.
Part 4: Screen Record on Chrome with online tools:
Here are some tips for your IGTV video to boost your business and marketing.
1. Cross promotion of your videos
The best way to promote your business and increase the engagement and reach of your IGTV videos is to cross-promote your videos on multiple social media. You get an option to make it visible on Facebook. If you select this option, your IGTV video will be visible on your Facebook profile. At the same time, a shorter version of your video can appear as a preview on your Instagram, and you can also post a link in your stories.
2. Optimize for silent viewing
Ensure that your videos make sense or have subtitles even when the sound is off because when viewers are scrolling, they usually have the sound off. This is also the best time to grip the viewer's attention.
3. Create strong visuals
The pull factor of your IGTV would be its visuals and an attractive thumbnail. The image you use must be compelling so the users can click to view the video. Optimum size is also important as it would make a balanced vision for the device.
4. Use relevant hashtags
Improve visibility of your IGTV by adding relevant hashtags in your video description. This will allow viewers to search for your videos, and the hashtags will direct viewers to your content.
5. Use different length videos
It's a good idea to experiment with the length of your videos as there is no correct formula on what is the length that attracts the maximum engagement. You should have a good mix of lengths, some being shorter and some longer. Each video would have data of insights that will tell you which length is the most preferred by viewers.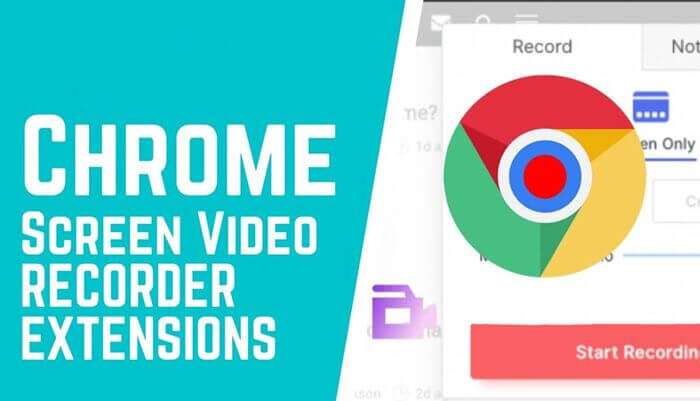 You might be interested in:
How to Share IGTV Video on Instagram Story >>
3 Effective Ways to Resize/Scale Video for IGTV >>
Part 5. Edit and upload your video to IGTV - iMyFone Filme
Once you have created a video to be posted on IGTV, it is a good idea to edit it, enhance its outlook, and optimize it for maximum engagement. One of the best video editors, as well as a video converter, is iMyfone Filme. iMyFone Filme allows you to export your edited and converted into various formats, including MP4, which is ideal for IGTV. If you are editing on a desktop, it is a good idea to use iMyFone Filme.
Key Features

Here are some of the exciting features that you can look for in iMyFone Filme, which make it an ideal software to use.

Easy-to-use user interface that makes editing easy and fun.
Fast video editing and conversion
The software has many cool editing features that allow you to enhance your videos
Produces high-quality outputs, specifically in MP4 format, which is an IGTV requirement.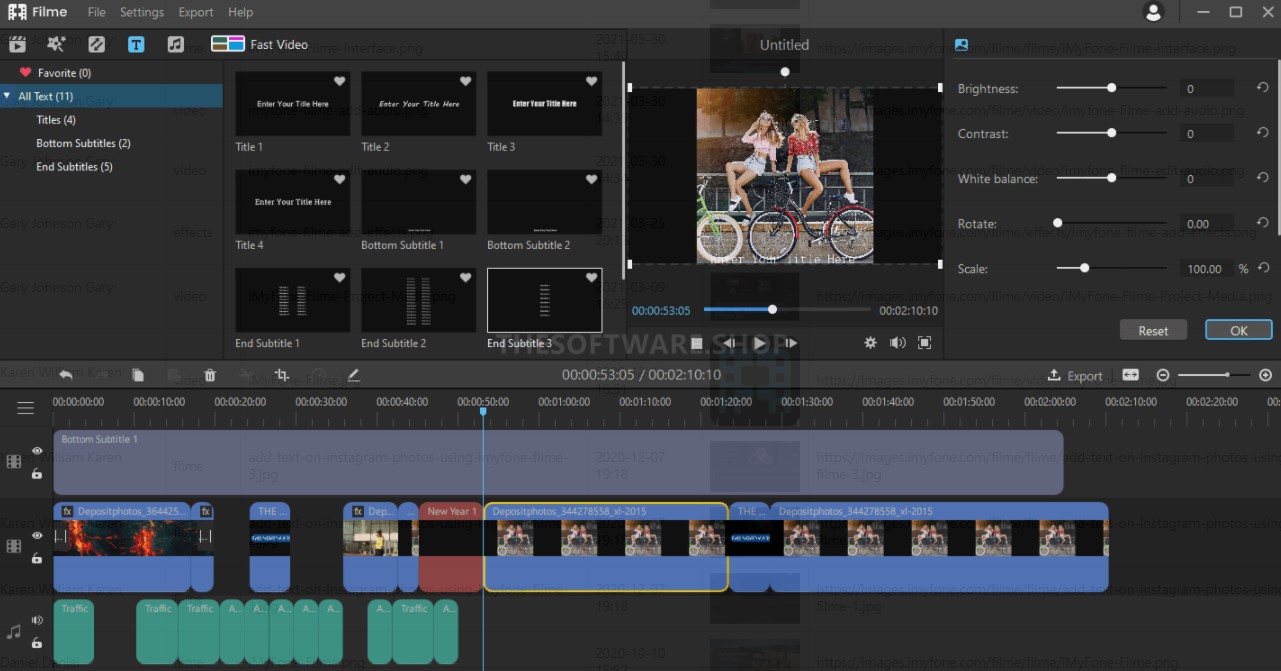 Final Words
At the end of this article, you now know what IGTV is and how to create an IGTV channel. This article talks about two methods of uploading videos on IGTV. You also know the specific video requirements for uploading an IGTV video. The article also discusses the best practices when it comes to using IGTV and tips and tricks that you can use to increase engagement for your business. If you need to edit your video, the best editor is iMyfone Filme.