Instagram has become a very popular video-sharing platform. People from around the world upload videos on Instagram to share them with their followers and friends. You can upload videos on Instagram, too, but most users only know how to upload small video clips of around 30 seconds. To upload videos longer than this time limit, you need to use the IGTV feature of Instagram. IGTV is an application of Instagram that allows you to upload longer videos without trimming or cropping them in the process. Let's see how you can upload a video on igtv.
How to Upload a Video on IGTV from Phone.
Uploading a video using IGTV is a simple and easy process. Follow the steps mentioned below to easily upload videos on Instagram using this application.
Step #1 Create an account on IGTV.
When you try to upload the first time on IGTV, you will need to make an IGTV channel. There you can upload your videos and share them on the internet easily in a few clicks. To create an IGTV channel, first, you need an Instagram account. Then using the Instagram account, make an IGTV account. From there, you can upload videos longer than 30 seconds on your account.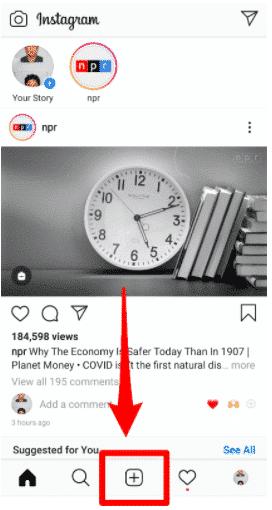 Step#2 Upload a Video to your Channel.
After creating an IGTV account, select a video that you want to share with your audience. Many celebrities and influencers use IGTV to deliver their message using this platform. After selecting the video, go to Instagram and then click on the plus sign in the top right of the screen. Allow the Instagram app to access your gallery and then search for the video in your gallery or phone storage. After selecting the video, click on the upload as long video option so that the complete video is uploaded on IGTV. Now move to the next step.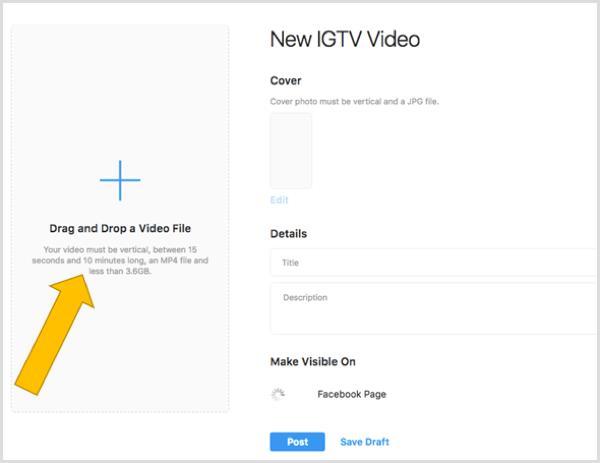 Step#3 Add your Copy and Creative
After selecting and uploading your video, you move to the next page from where you can add a description of the video and select the frame which the video will show as a thumbnail in the feed and story of your uploads. You can also choose to post the same video on Facebook if you want to. This feature will only be available if you have synced your Facebook and Instagram accounts. Add a suitable description and then upload the video to your account to let the world see your stunning video.
Step#4 Publish and Check your Analytics
Finally, after completing all the above steps, click on the post, and just like that, you have uploaded a video to your IGTV. After uploading the video, you can check the analytics of your video through insights. Click on the video you want to check, and then click on the three dots that appear on the screen; from there, select insights. Here you will be able to check the likes, comments, saves, reach, and all insights related to the video easily.
After Posting Your Video: How to Track Your IGTV Performance.
You can view all the statistics of the video after posting it on IGTV and check the interaction of your audience with your video. Top Instagrammers use the statistics of the video and analyze them to better engage their audience and improve the reach of their videos. Here are some of the features that you can use to track your video's IGTV performance.
Likes
View the number of likes that your video gets through the insights options. You can get an exact idea of the reaction of your viewers to the video and thus know if the upload was successful or not.
Comments
Check out the number of comments on your video and read the top comments to get an idea of the views of people about your video. You can look for any suggestions and the feedback of your audience about the video.
Direct Messages
If your video was related to a cause or an online shop, check out the number of direct messages that you get from the video. A large number of direct messages mean that a lot of people interacted with the video. These interactions not only improve reach but also function as a feedback source.
Discovery
Your IGTV video can be discovered by new people while browsing. You can check these new discoveries using the insights of the video and see how many new accounts on Instagram have discovered your video.
Reach of Video
This statistic helps you in determining the number of people that got to see your video. It can also be understood as the number of people that accessed your video through your profile or in their feed if they have already followed you on Instagram. The reach of an IGTV video is directly related to the number of followers that you have.
Pro-Tip: Create Stunning IGTV Videos before Uploading with Best Video Editor iMyFone Filme (Win & Mac)
Good editing is the key feature that ensures the popularity of your video in your audience. Every top Instagrammer and influencer uses editing to improve the quality of the video and add various effects to make the video more appealing and interesting to watch. iMyFone Filme is amazing software that helps you in this step. It allows you easy, simple, and effective video editing in just a few minutes.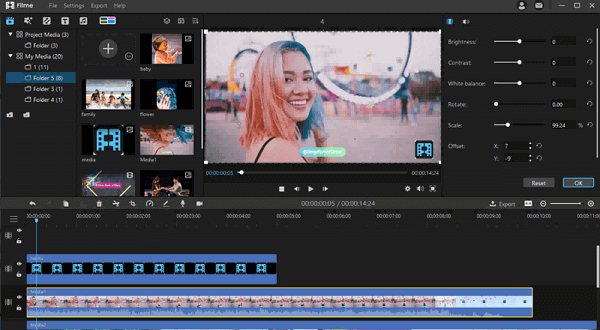 Key Features

Easy to Use– This application has an easy-to-use interface that allows multiple editing options in just a few clicks, and even a newbie can easily edit videos with this software.
Allow Quick and High-Quality Video Editing– You can save a lot of time using this video editor thanks to the fast editing process and easy access to all the editing options that have been combined in a single software for your use. Moreover, the quality of the video is also maintained, and you can edit top-quality videos without any stress.
Cup of Tea – For people who are used to the new technology using this software is as easy as riding a bike. All the features in this software are well-aligned in the user-friendly interface.
Time-Saving – Applying effects and filters using this software is fast and simple that saves a lot of time. Save your video after editing in a few seconds and upload right away!
How to edit your instagram before posting using iMyFone Filme.
Below are some steps that help you edit and create stunning IGTV video via iMyFone Filme:
Upload your video for Instagram
Uploading videos on Instagram after editing has been so easy. Edit your video in a couple of minutes and upload it on Instagram to engage your audience and stun them with the masterpiece you created.
Add transitions, filter, music, and text
During editing your video, this application allows you to add various transitions, several cool filters, and the text of your choice in simple, easy steps.
Adding captions and subtitles to your IGTV
is a fantastic way to increase accessibility to your videos for a larger base of audience.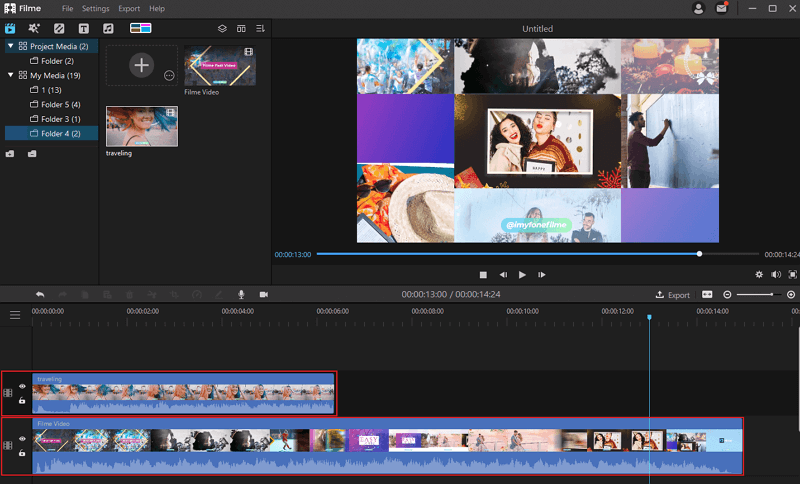 Export and Share to IGTV
After editing, simply export the video to your local storage in your PC or Mac and continue to upload on IGTV as shown in the above steps. What's more, you can also
share your IGTV video on Instagram story
.