Around this time, Snapchat's developers discovered how unfair it was that users could only post photographs and videos taken with the app's onboard camera.
Following this realization, Snapchat created the Memories feature and incorporated it into the Snapchat app.
The Memories functionality keeps track of all images and videos taken with the Snapchat camera and later saved to your smartphone's memory, as well as photos and videos taken with your device's stock camera or third-party camera apps and stored locally on your mobile device.
So, let's see how to upload your saved photos and videos to Snapchat
How to Open Memories
You must first be able to use Snapchat's Memories option in order to be able to use it. Inside the Snapchat app, the Memories feature was launched in the form of entirely new real estate.
Regardless of the operating system, you're using, you can get to the Memories function by doing the following:
Step 1. Launch Snapchat
Open the Snapchat app on your phone or tablet.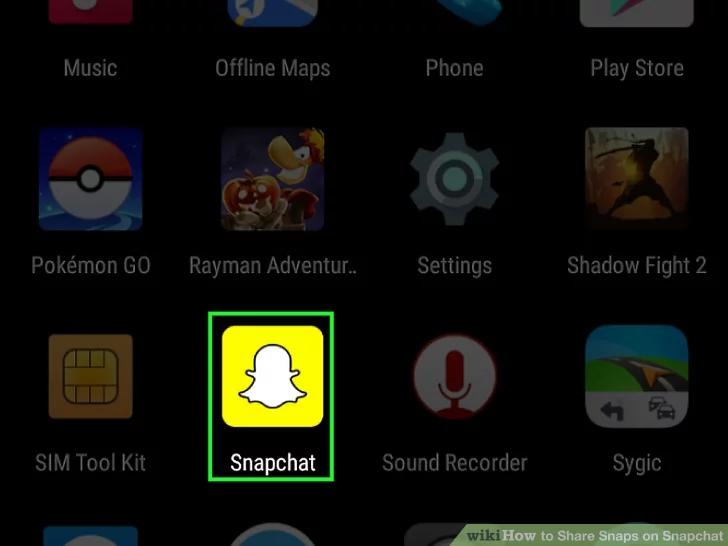 Step 2. Access the Camera Page
Make sure you're looking at the Camera page. When you first open Snapchat, it opens with the Camera tab in the foreground.
But if you had your phone pull up an already open instance of Snapchat, it would open with a different tab on the screen. If that's the case, all you have to do is swipe left or right to get to the Camera page.
Step 3. Press the Memories Icon
On the Camera section, press the tiny picture icon directly underneath the Capture button. A very brief thumbnail of your most recent memories will be encapsulated inside this symbol.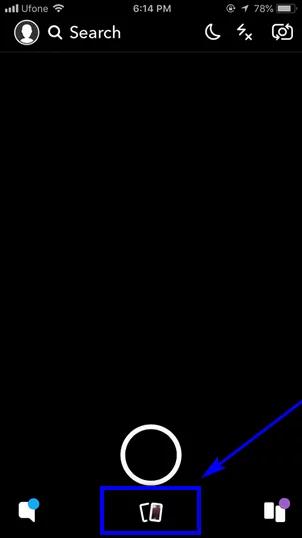 Step 4. Access Memories Page
A tab labeled Memories will slide up from the bottom of the screen as you do so. This screen will be separated into tabs such as All, which shows thumbnails for every single picture or video taken with the Snapchat camera and saved to your smartphone's storage.
Moreover, Camera Roll, which includes every single photo or video stored on your device, regardless of origin or storage place.
How to Upload Your Local Pictures and Videos to Snapchat and Memories
You'll need to use the Memories feature to import something from your phone. In the Snapchat app, you can make edits to pictures. If you're uploading a file, you can trim it, turn off the music, add text, and draw over it in Snapchat before sending it.
Step 1. Access Memories
Snaps, Camera Roll, and My Eyes Just should all be visible in Memories. (You won't be able to see My Eyes Just until you first set it up.) Toggle to the correct tab by tapping Camera Roll.
Step 2. Select Image
Choose a picture or video to share with friends as a message or as a story.
Step 3. Access Menu
Tap the three-dot menu in the upper right corner to use the menu.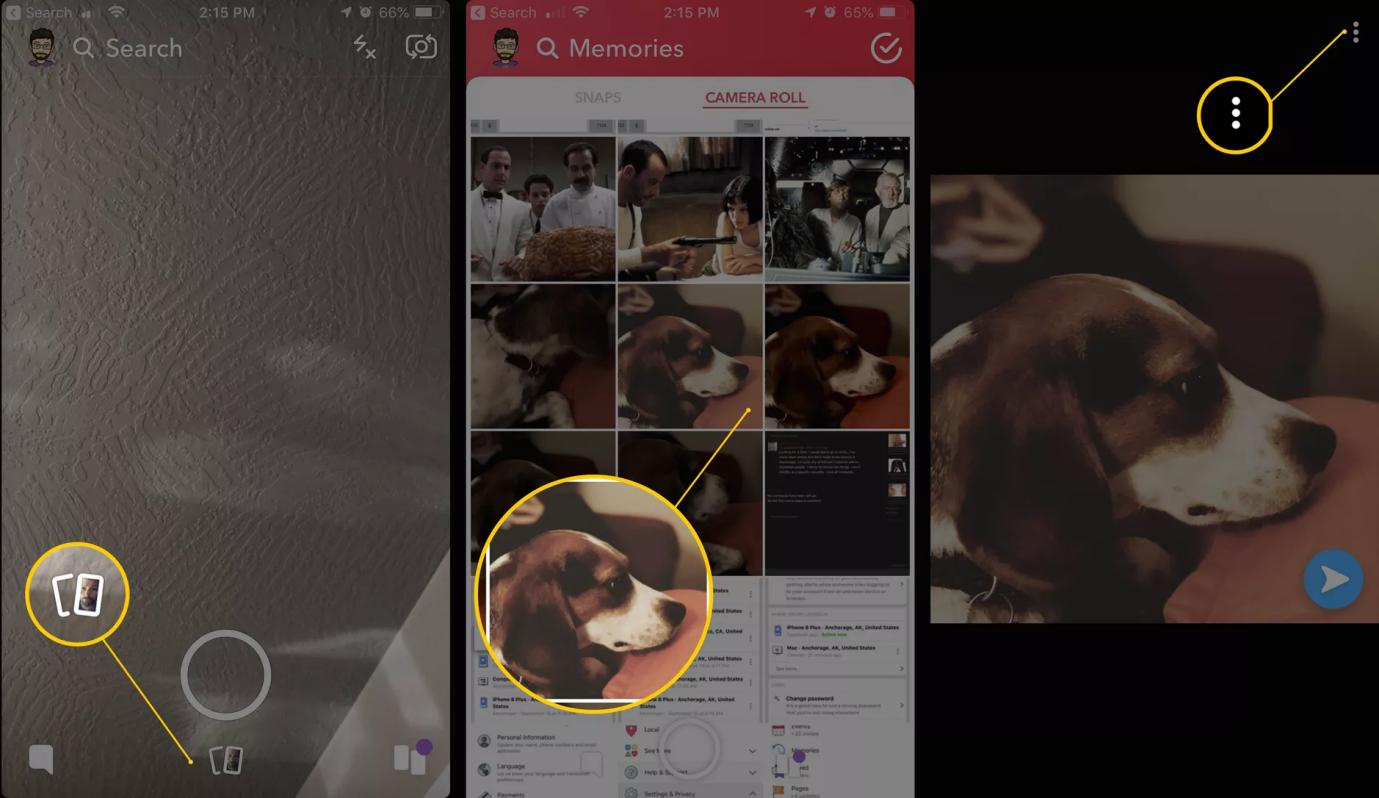 Step 4. Edit Image
Select either Edit Photo (iOS) or Edit Snap (Android).
Step 5. Edit Options
Use the tools for text, emoji, sketches, filters, and cut-and-paste edits that appear to make optional edits to your photo or video.
Step 6. Send Snap or Save in Snapchat
When you're done editing, tap Done, and then choose whether or not to save the image using the suggestions that show.
The edited image does not need to be saved before being sent. To send your uploaded snap to friends as a message or to share it as a story without saving it, just tap the send button.
Pro Tip: How to Edit and Create Stunning Snapchat Before Uploading
iMyFone Filme is a software program that helps you to edit videos and animations without having any prior experience in video editing.
Users can use the software's user-friendly framework to drag and drop sections and make stunning videos in a limited amount of time. Filme, unlike many experienced video editors, makes video editing simple and does not require the use of complicated tools, making it ideal for beginners.
The best thing is that you can edit your Snapchat images and videos with iMyFone Filme on both Windows and Mac.

iMyFone Filme
Create Stunning Snapchat Before Uploading with Ease!
Download Now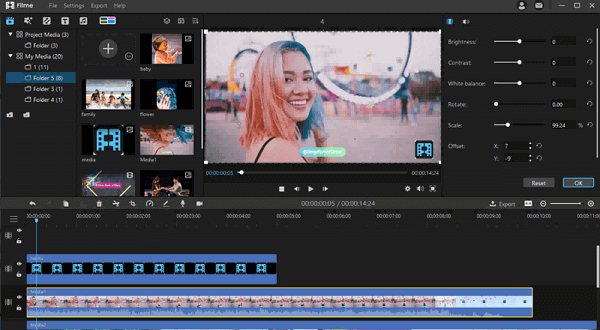 Snapchat users can use iMyFone Filme to edit their images, which has stunning and gorgeous features. The below are some of the characteristics:
Key Features
Filme is a software program that works on Macs, PCs, and other similar systems.

It enables you to cut, trim, rotate, split, slow down, and speed up a video in a skilled and reliable manner.

Slow-motion and fast-motion can be achieved in a matter of seconds at speeds of up to 16X. The greatest thing is that it isn't difficult to understand.

To use it, even with the advanced features, you don't need any previous experience. Filme is a decent option if you need tools to change the speed of your video.

It has a video mode that runs at a rate of over 20 frames per second. There are stylish templates available for wedding themes, travel themes, and birthday themes. Without a question, this is the best place for beginners to begin learning video editing.

Dazzle your social media fans by using 110+ transitions and 170+ filters.

To ensure that the music does not sound disrupted after speeding up, there are more than 50 audio and editable soundtracks available.
How to Edit Your Snapchat Before Posting Using iMyFone Filme
1. Upload your video for Snapchat
To choose a movie or video theme or template, use the preset choices. Tap on the 'Add Media' button to upload your video to the app. Then, using the Import command, drag and drop your desired video or movie into Filme.
2. Add transitions, filters, music, and text
Click the Transition button in the Media Library to locate the transition style. Click the "+" button to create a timeline switch. Choose "Apply" from the drop-down menu while right-clicking the transition.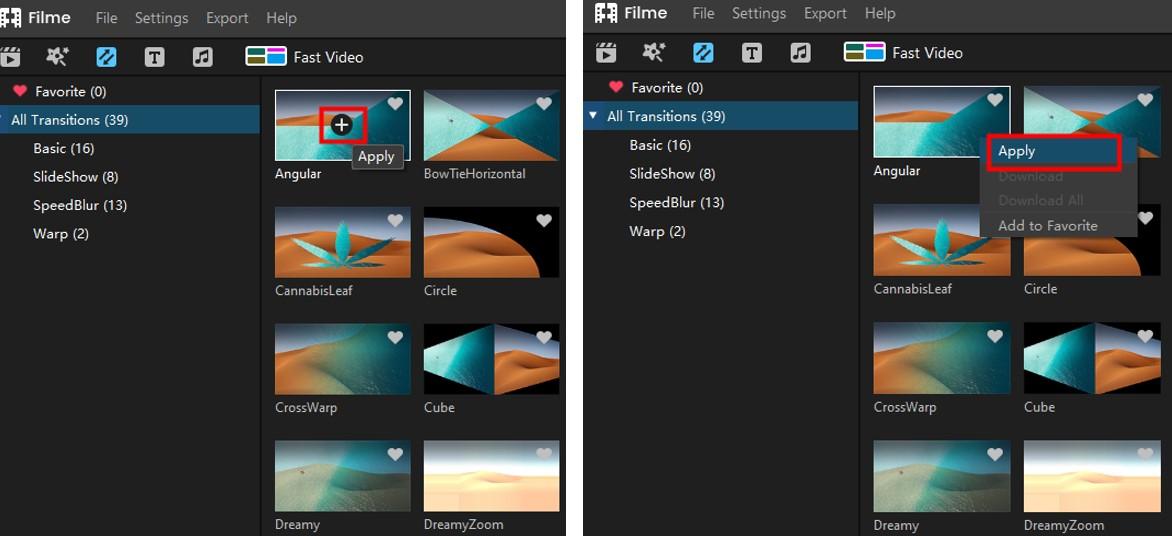 There is a royalty-free audio archive available. Select "Music" from the drop-down menu that appears. Choose a song/musical effect from the library, then add it by clicking the "+" icon or right-clicking the song/music effect.
Now, you can add music to your snapchat easily with these steps.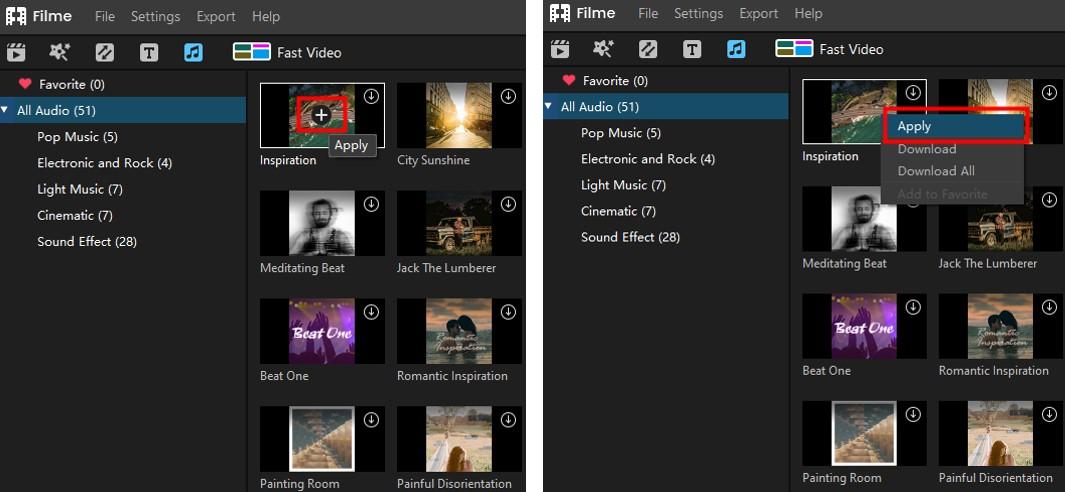 Click the "T" button to go to the text type tab. You have the option of choosing between names, subtitles, and end credits.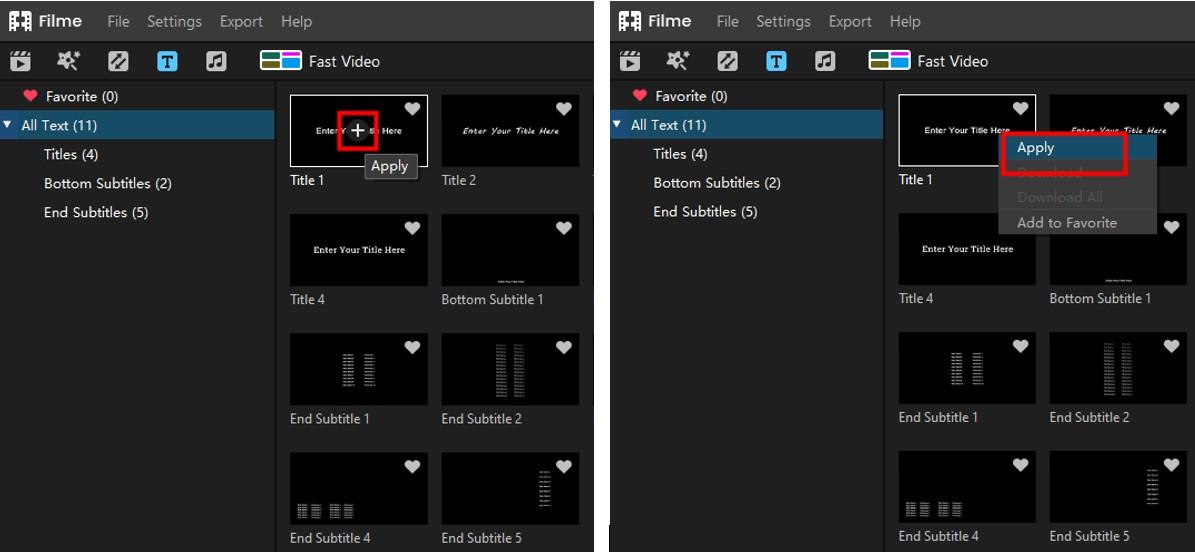 3. Export and Share It on Snapchat
To export your edited Snapchat video, go to the Toolbar at the top of the screen and click the 'Export' button.

How to Share Snaps on Snapchat
With our walkthrough below, you'll learn how to share a saved picture on Snapchat.
Gaining permission
Users on iOS can first check to see whether Snapchat has access to their Camera Rolls.
Simply go to your "Settings" tab, select "Privacy," then "Photos," and turn Snapchat to "on."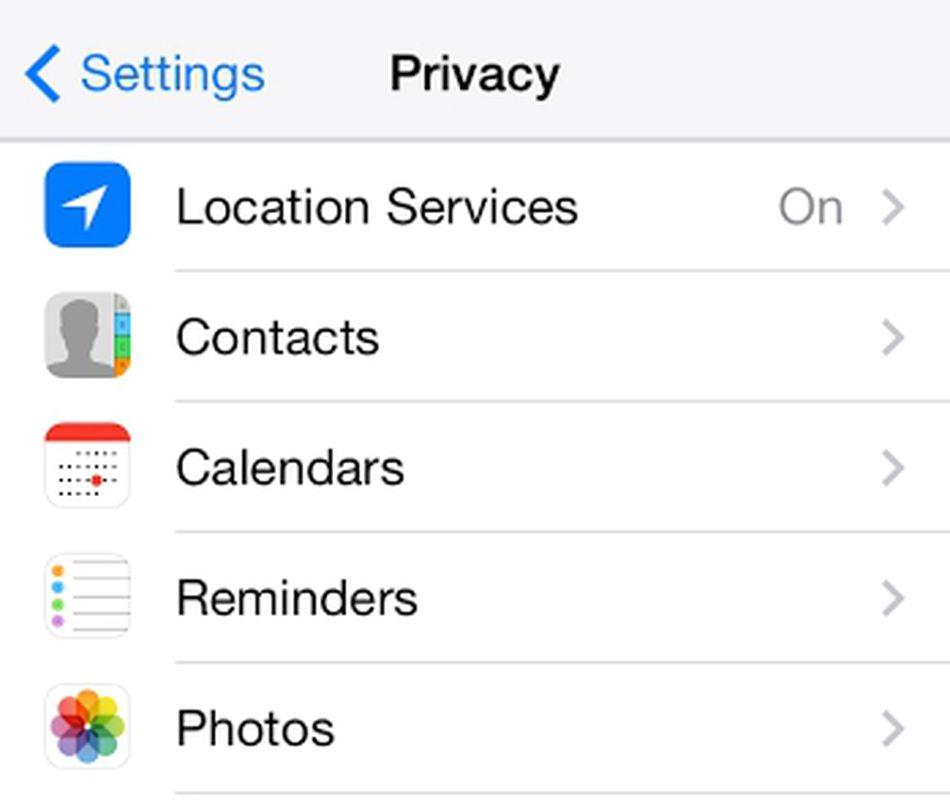 People that do not have an iPhone or iPad
If you're not an iOS regular, press the rectangular yellow button in the bottom-right corner of your phone if you're still in Chat. Click the square button in the bottom-right corner of your phone if you're in camera mode.
You can choose a picture to submit from your photo gallery until you're there. Once you've chosen your picture, you can add a caption or doodle to it.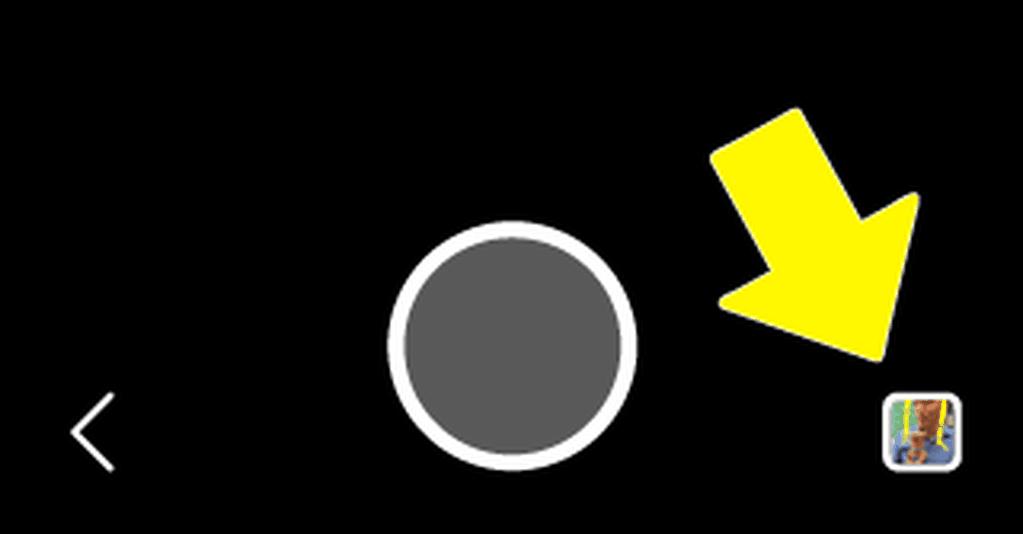 Users of the iOS 8 operating system
Anyone with an iPhone or iPad running iOS 8 will share their Camera Roll photos directly. Choose a photo from your Camera Roll and share it by clicking the "Share" button in the bottom-left corner of your browser.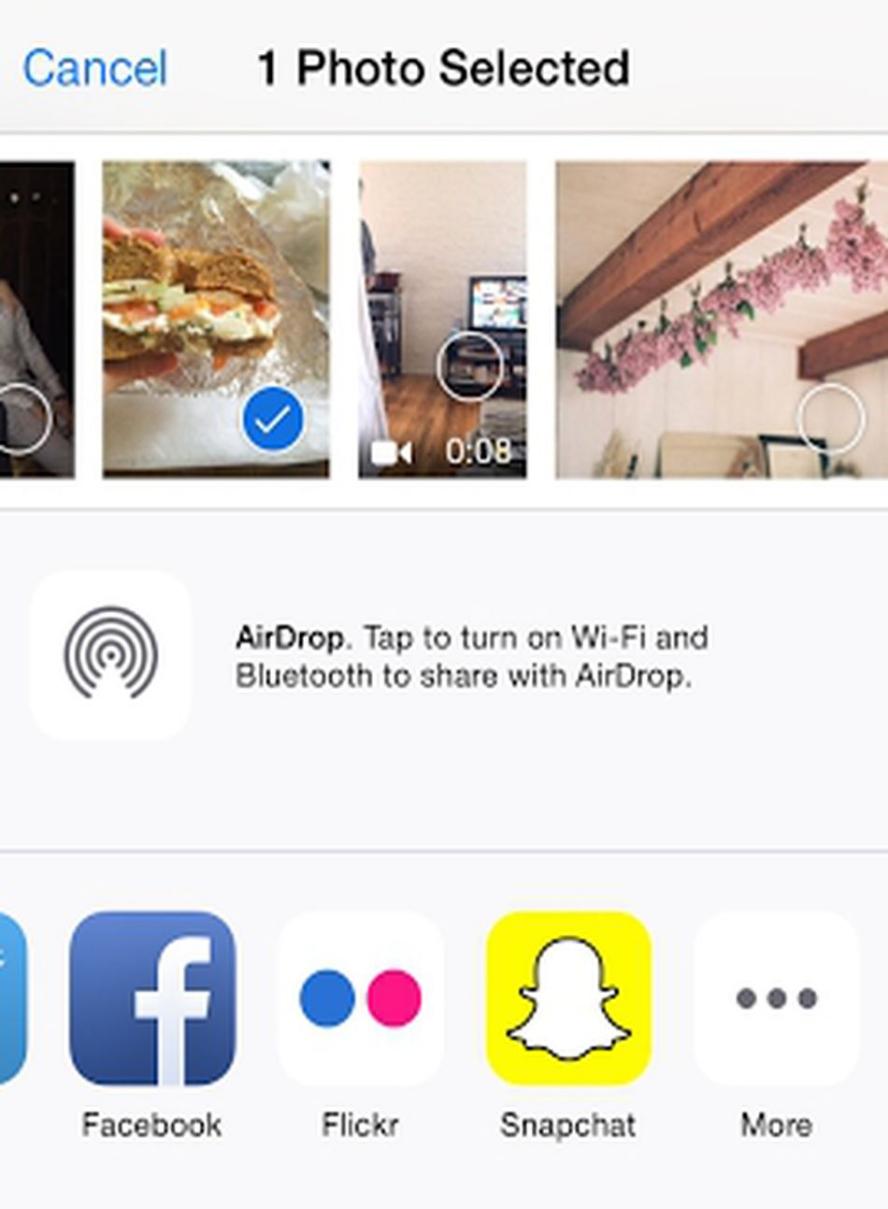 Swipe through the icons and press the "More" dots to learn more about them. Select Snapchat as your social media platform.
This launches the app, allowing you to doodle and add a caption to the screenshot. When you're done, go to the bottom-right corner of your screen and press the arrow.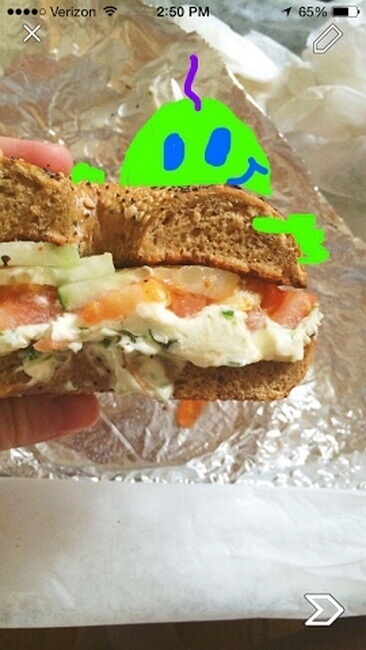 Then, using the "Send to" options, choose which of your friends you want to send the picture to.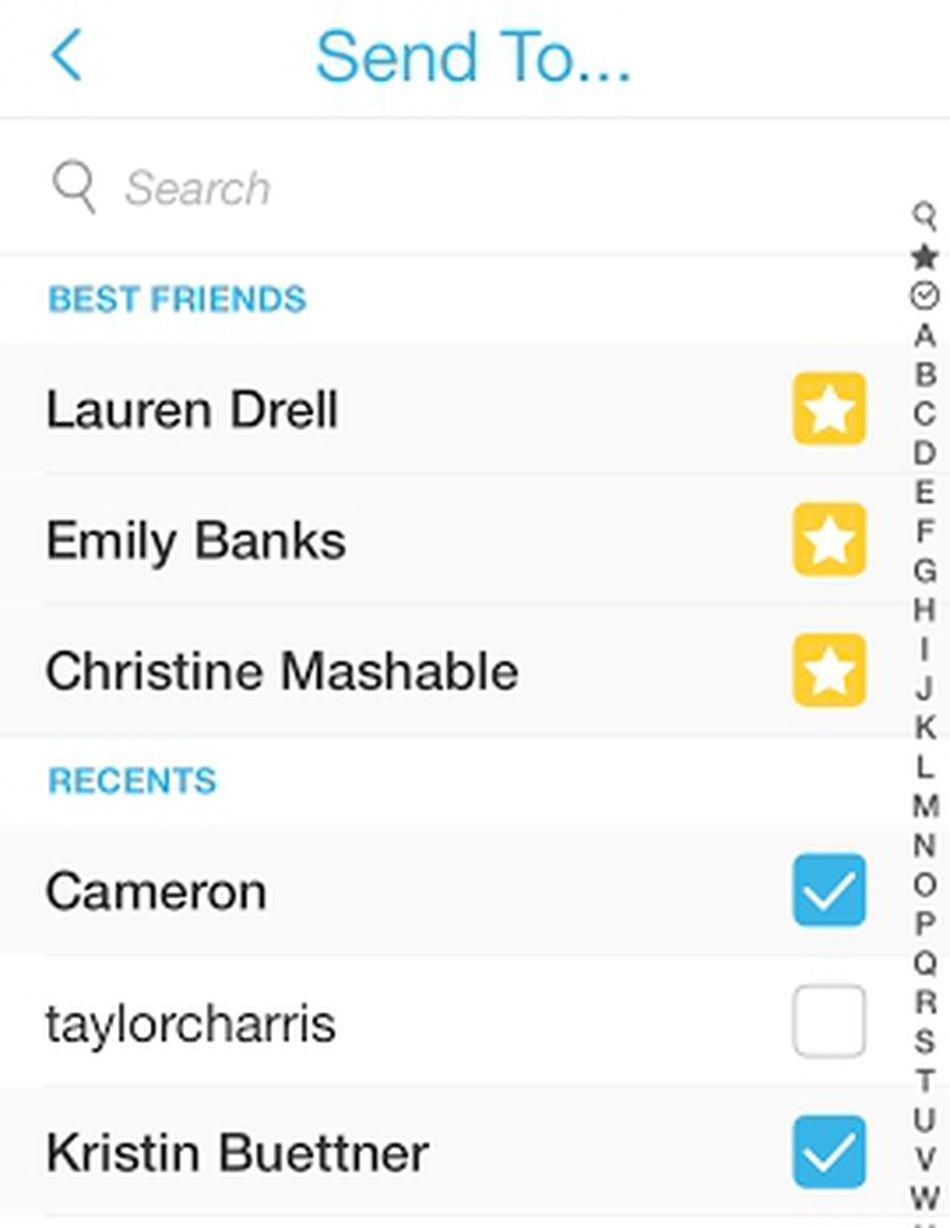 The picture will be saved in Chat if you tap on it. If you don't save the post, it will vanish after everybody has seen it and you swipe away from the phone.
How to Share A Youtube Video to Snapchat
1. Copy the Link
Go to YouTube and look for the video you're looking for. Look for the little arrow called "Share" until you've arrived. After clicking on it, copy the URL link that appears.

2. Create a Snap to Post
You already have the link, but you'll need a picture or video to post to your Snapchat story.
3. Paste and Upload
Go ahead and press on the little paper clip on the right side of the phone after you've finished preparing your snap. Copy and paste the copied URL link into the available bar, and the YouTube video should appear immediately.
If all looks nice, go to the bottom of the page and press the blue "Attach to Snap" icon. Users will now be guided to the YouTube video you connected to the post if they swipe up on your snap.