A lot of people use Twitter as a platform to promote their business. They often upload a video on Twitter to advertise their product. It is why they always desire to maintain catchy and relevant videos.
Twitter Media Studio has helped them significantly. It has proven to be a game-changer for not just business people but also familiar Twitter users.
Let's discuss how to use Twitter Media Studio to improve Twitter video marketing.
Twitter Media Studio helps you making your video more enjoyable and attractive by adding catchy titles, thumbnail images, call to actions buttons, and text captions. Twitter Studio is especially for those people who advertise something through video.
If you want to access Twitter Media Studio, you have to be a member of Amplify Publisher Program.
Twitter Media can also help you in various matters other than just creating an eye-catching video. It assists in managing all your previously uploaded Twitter content, including images, videos, and GIFs.
For example, a user can update metadata (descriptions and titles) on your content which you have already uploaded.
If you are working with a team, then Twitter Studio can help you manage your content across multiple users and accounts. You can have the luxury of switching into other profiles without logging in or logging out.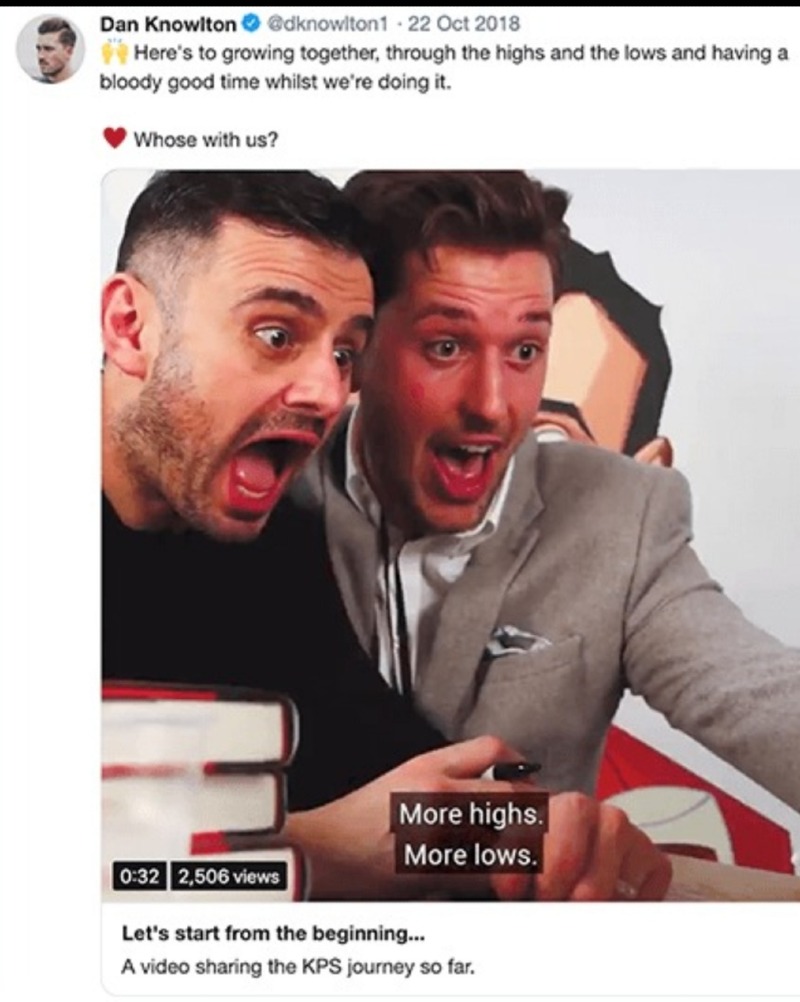 Part 2: How to Improve Video Marketing using Twitter Media Studio
If you want to improve your video marketing using Twitter Media studio, we will guide you in this regard.
Let's try to find how to do it step by step.
Step 1. Post a video on Twitter Media Studio
Visit the central Media Studio Library after you got access to Twitter Studio. You will see all the previously uploaded content on Media Studio Library. Furthermore, there will also be a new option to upload a video there.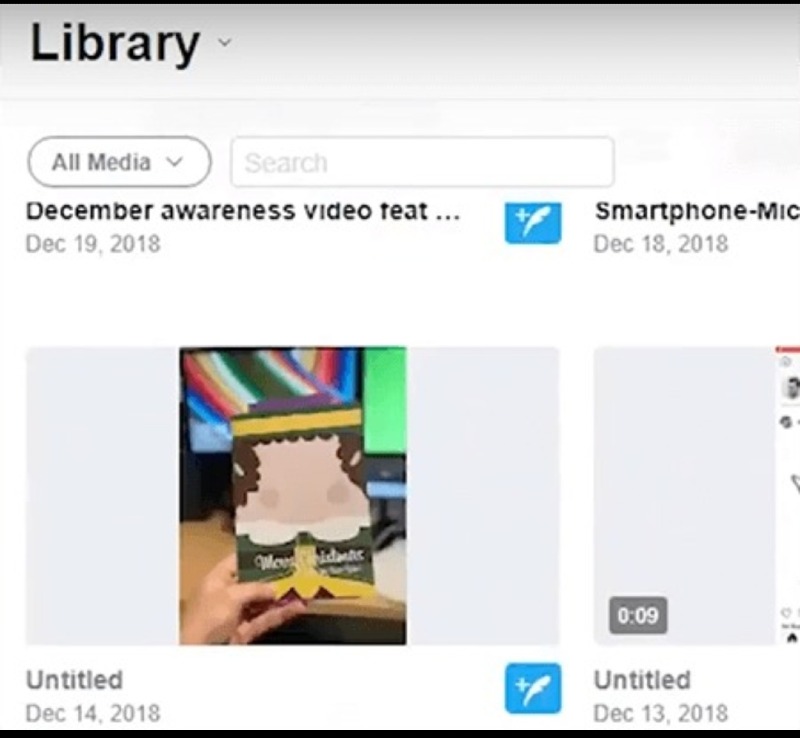 Twitter Media Studio possesses unique video upload specifications. You can upload an Mp4 or MOV video file in Media Studio, which is up to 1GB.
At the same time, Twitter offers a 1280*720 resolution for Landscape videos. You only need to press an option present in the upper right corner.
From there, you can choose which kind of video you want to upload. After selecting a video, you should not waste any time uploading it.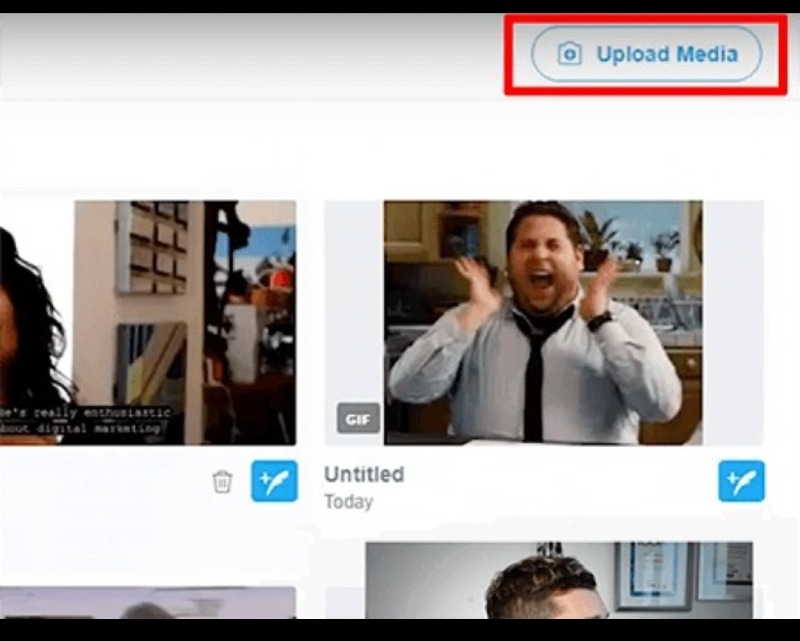 Step 2. Pick an Eye-Catching Title and Video Thumbnail
When you opt to set a thumbnail to your video, it will allow you an opportunity to pick a thumbnail that attracts your followers.
Let's discuss some tips which tell you to make your thumbnail impressive.
You must use contrasting colors on your thumbnail. It will make your video look more engaging and attractive.
If you add small amounts of words to your thumbnail, it will surely increase the value of your video.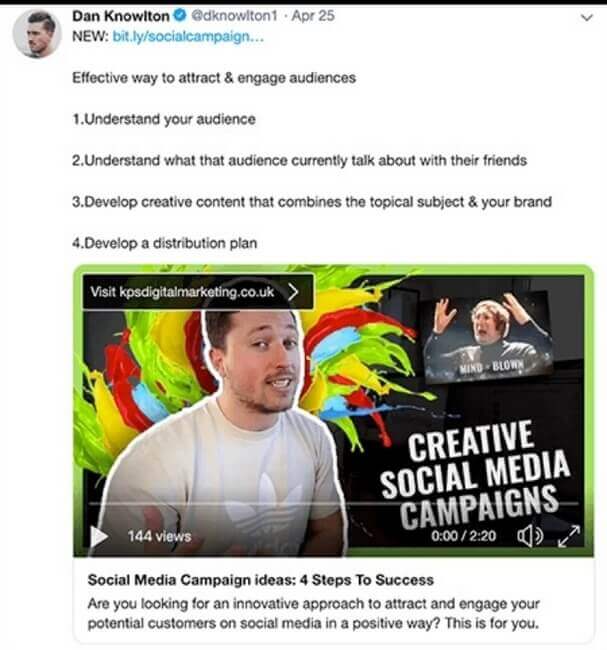 You can choose a thumbnail by clicking the change thumbnail option. You select an image from your gallery or desktop to add it as your thumbnail.
If you want to add a description or title to your video, click the video and open the setting area. Type your description and heading in the text boxes.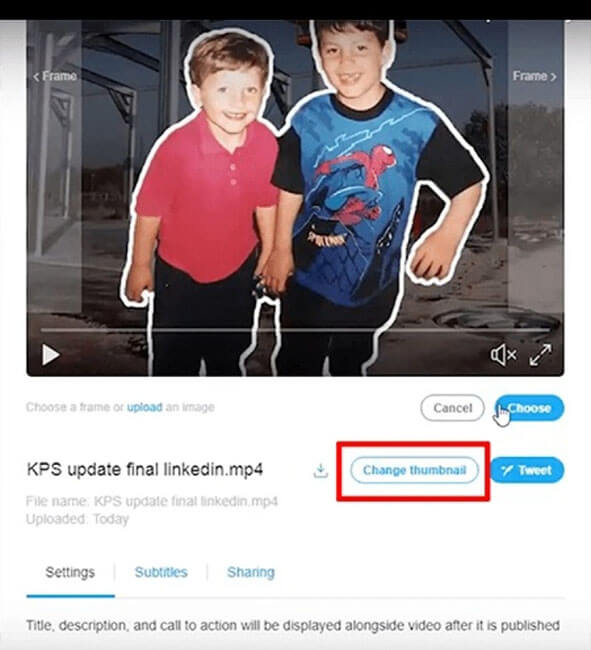 Step 3. Share or schedule your video tweet
Twitter Media Studio will have all the history about the change which you made to your video automatically.
After adding desired elements, a user can tweet a video from the media library.
For doing this, go into the lower right corner and click the blue button of the video which you have selected to upload. Afterward, you can write the text you aim to add to it and then upload your video.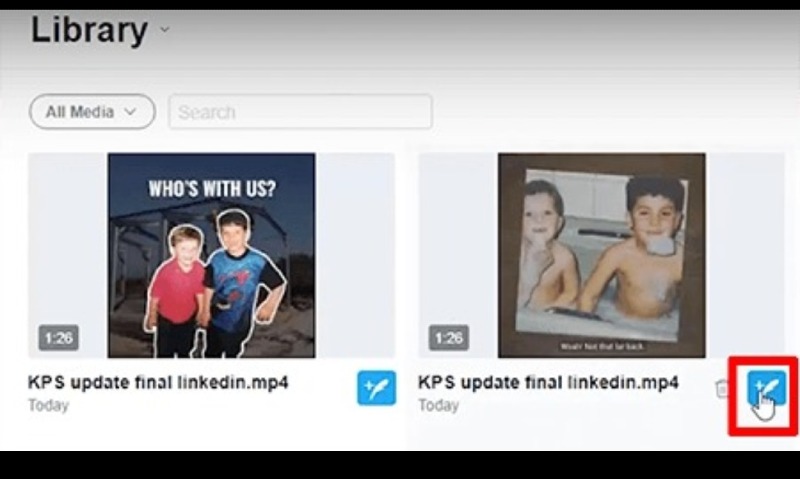 Part 3: Indispensable Tool for Twitter Video Marketing -iMyFone Filme
Filme is modern and fascinating video editing software. It has all the ingredients which people love to watch in it. It is user-friendly, and you will learn all the basics of editing from here.
People who want to create Twitter videos that seem pretty good should look to acquire iMyFone Filme. This software can favor them big in making flawless and extraordinary content.
Features of iMyFone Filme
Watch this video to learn how to edit video using iMyFone Filme:
iMyFone Filme has some breathtaking features in it.
Let us discuss a few of these.
Advanced features
Filme has introduced four advanced features.
Let's discuss them one by one.

1. Instant Preview

The instant preview, you can look at your video quickly either on Facebook or YouTube. It becomes even more excellent when you can see your video even during the editing process.

Luckily! iMyFone Filme possesses this feature through which you can have an insight into your video while editing.

2. Adjust style

In video editing, you are supposed to adjust all the things like special effects, video production footage, and sound recordings. Anyone is best at providing all the resources to manage these all things.

3. Multi-track Audio

It is a technique through which to can add an extra part of audio in the video. You often mix multiple audio tracks into a single file to make the video environment great.

iMyFone can feel like you are in a music studio because it possesses a pretty exciting audio mixing ability.

4. Multi-layer

Multilayering is a process in video editing in which you gather multiple video clips to merge them as a single video file. You often arrange and rearrange those video clips to make your video more relevant.

IMyFone Filme supports this feature incredibly and offers multi-layering images, transitions, animations, overlays, and videos.
How to edit a Twitter video on iMyFone Filme?
Let's discuss the step of editing videos on iMyFone one by one
Step 1. Import the file Import the video file from a gallery or another place.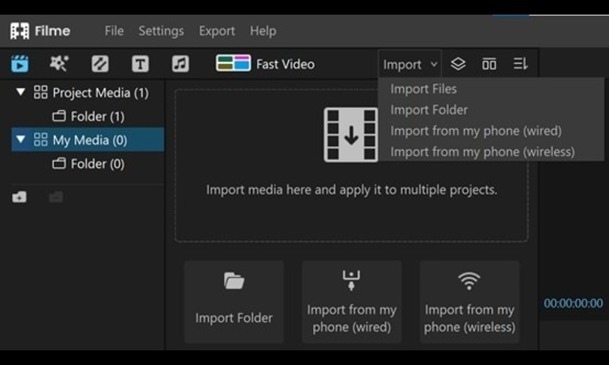 Step 2. Move Video clips and adjust video. Adjust video clips after taking them to your timeline. You can either use trim, cutting, or effects tools for this purpose.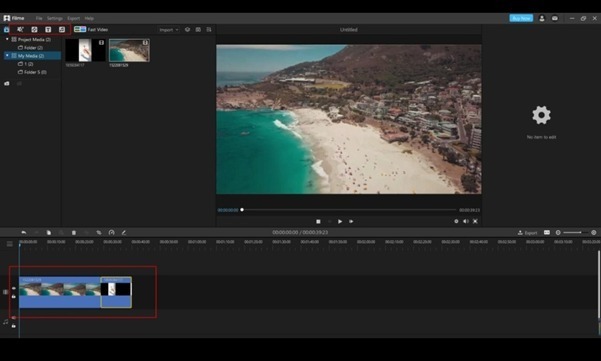 Step 3. Add effects In this step, you are supposed to add filters to your video. By adding a pretty good filter, your video looks exciting. Choose whichever filters you want to apply.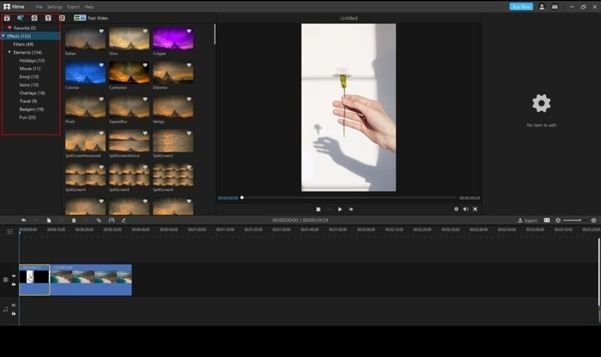 Step 4. Add background music Add background music to make your video look unique and elegant.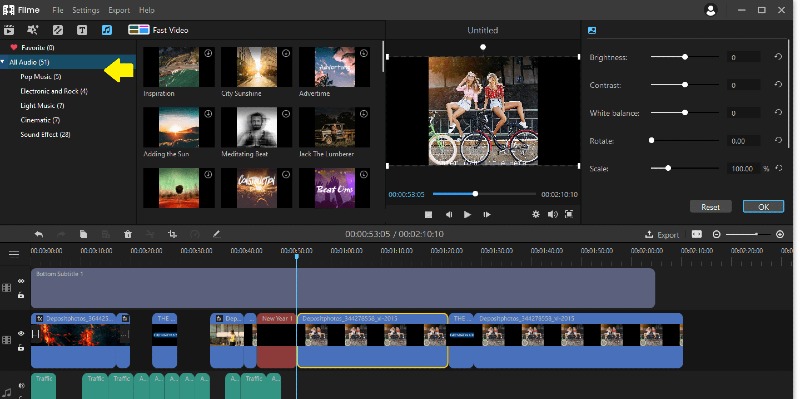 Step 5. Upload your Video After following all the steps now, you can upload that video to your followers.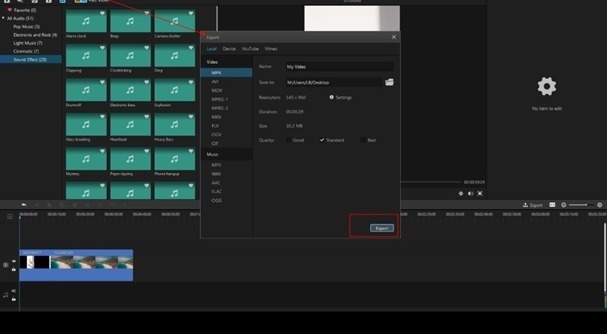 Part 4: FAQs about Twitter Media Studio
1. How to Access Twitter Media Library?
The media library automatically saves video, GIF, and any image attached to a Tweet. Those days are gone when you would have deleted photos from the desktop to find out the need of tweeting them again.
Nowadays, if you want to upload the same image again, you can find it in the media library and then upload it.
You can also schedule the tweet from there. There is a difficult task to get access to the media library. After logging into ads.twitter.com, you can access the media library. After doing so, you can explore all its key features.
2. Is Twitter Media Studio free?
Twitter Media Studio is unique in making your content great. However, it is not free as it charges money. But you can explore its some feature without paying any money.
Moreover, if you want to sign up for Twitter Media Studio for advertising purposes, you will need to put your credit card to make the transaction.
However, it doesn't charge a lot of money. At reasonable rates, you can explore all its essential features
Final Verdict
Twitter Media Studio has seen massive appreciation over the few years. It makes the Twitter video worth remembering and perfect.
Especially, business people have liked it pretty much because it gives them advice on uploading or scheduling a video to better businesses.
Just like business people, familiar Twitter users have also fallen in love with this studio. It is a great helper for those people who want to create a vocal video with significant effect.
It isn't challenging to use Twitter Media Studio. You can get access to it by becoming a member of Amplify Publisher Program.
But since iMovie is not a professional video editor and cannot adjust audio quality, we recommend users to install iMyFone Filme to assist in extracting audio from video in just a few seconds.