How incredible would it be to pull a prank on your friends or relatives and have them think Spongebob is on the other end of the line? There is no doubt it will result in some priceless fun!
Many Spongebob Voice Changers, they have commenced an endeavor to accomplish the task of perfecting Spongebob Squarepants' famous voice. Because Spongebob's distinct voice made it difficult to control, it's no surprise that this was an issue.
You are quite excited about the SpongeBob voice changer they built, and it would be great for you to give it a try! And iMyFone MagicMic is our recommendation as a real-time voice changer! It is very easy to use and comes with various voice effects for you to choose from. Download it for free below!
Part 1: Spongebob Voice Impressions and Reviews You Don't Want to Miss
Getting a call from SpongeBob would be a great accomplishment for your buddies. Before, you could only get close imitations of cartoon characters, but now with a lot of software, you can record your voice and sound exactly like your favorite cartoon character.
Please watch these videos to learn the imitations of Spongebob voice impressions, which you can make it by using voice changers.
Invite your buddies over to the Krusty Krab for a drink and have them call you for the details!
Part 2: 3 SpongeBob Voice Changers for iPhone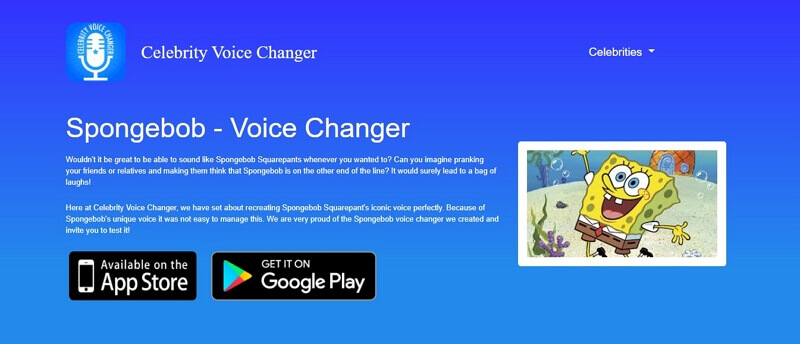 There is an extremely easy way to access the program, and you will be an adept user of it in no time.
The first thing you need to do is make sure your microphone and camera are working properly and then allow Celebrity Voice Changer to use them when it is running.
Next, take your favorite Star to get your voice made to sound like theirs. When you have tried other voice changer applications, our program offers a very different user experience.
They are ensuring that your microphone can correctly recognize your voice, which will enable a remarkably distinct user experience.
The end result will be an almost perfect (as in 100% accurate) impersonation of your celebrity of choice.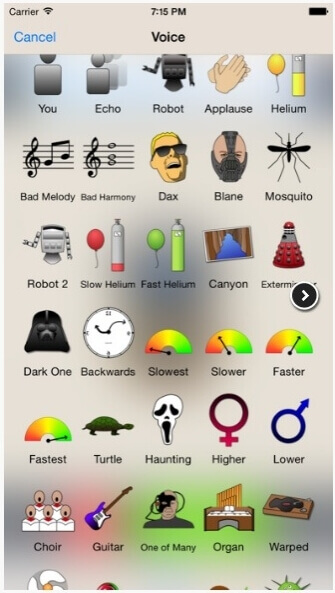 The Voice Changer Plus offers iPhone and iPad owners full creative flexibility to modify the sounds they record and can help users looking for a voice changer for iPhones and iPads who want to be free to shape their recordings the way they want.
This software has more than fifty voice effects and it allows users to record their own voiceovers.
Furthermore, you may continue to work on all of your recordings even after you have saved them, so you will be able to explore new approaches for improving your recordings over time.
In addition to the voice-changer, Voice Changer Plus has trim settings so you may delete any unwanted sections of your audio recordings, especially if you don't want to broadcast your voice to social media.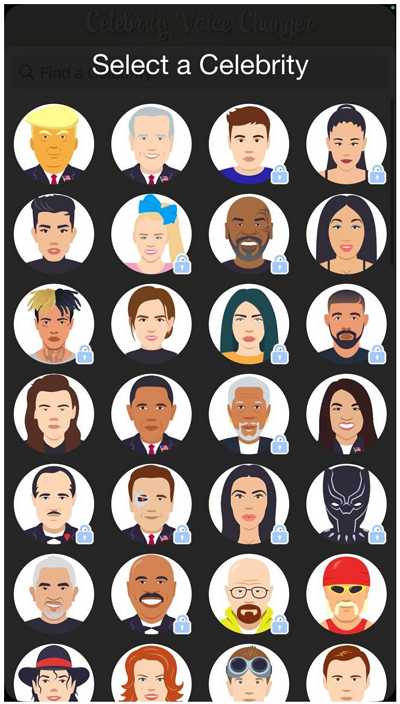 Celebrity Voice Changer is an excellent option for making your voice seem like a film or TV star, especially if you want to seem more refined and/or pretentious.
While the application offers the usual assortment of settings, you can also request more voices using the app's machine learning capability, which can nearly replicate almost anyone's voice.
As of now, only the English version of Celebrity Voice Changer is accessible, and it is incapable of altering the voices of those speaking other languages.
It is also necessary to make an in-app payment in order to obtain access to all of the app's features or unlock the limitless usage of the app.
Part 3: 2 SpongeBob Voice Changers for Android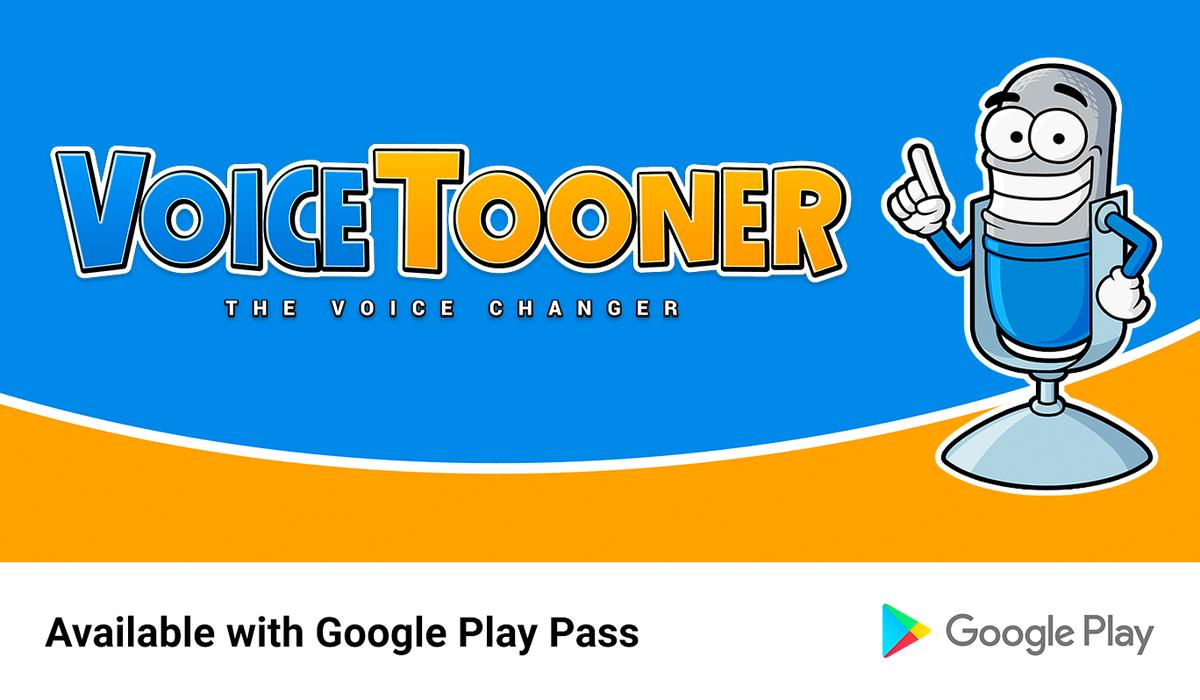 It is quite simple to use. All you have to do is record your voice, then touch any character, and he will repeat what you say.
When you hear how your voice sounds, it makes you realize that you are, perhaps, a robot, a squirrel, or a monster... You may also see the animated characters conversing, as well as hear them.
You may have a lot of fun creating and sharing creative and amusing films with your friends with VoiceTooner.
These videos are perfect for sending to a buddy for his birthday, or to wish him a nice Christmas, or for just having fun! You may send these using various messaging applications, social networks, email, and so forth.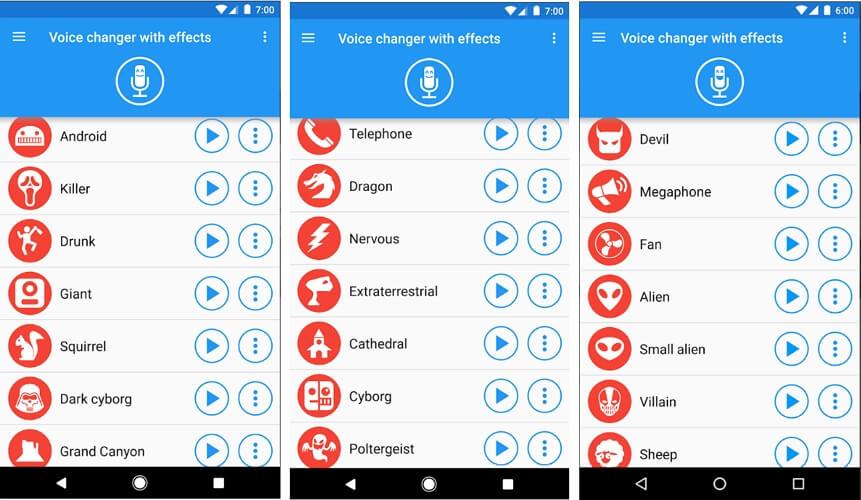 The purpose of this Android-based software is to enable users to have fun while also making the process of voice modulation easier as voice reversal abilities make it possible to play voice recordings in reverse or produce voices that sound robotic or even extraterrestrial.
Other than recording your voice, the app enables you to change the sounds that are already pre-recorded and store them on your phone, use them as ringtones, or include them in notifications.
In addition, the program enables you to add sounds to photographs and post them to Facebook. The Voice Changer with Effects is a tool that enables you to post all of the audio files you process on it to the most popular social media networks.
Part 4: 2 Online Voice Changers to Sound Like SpongeBob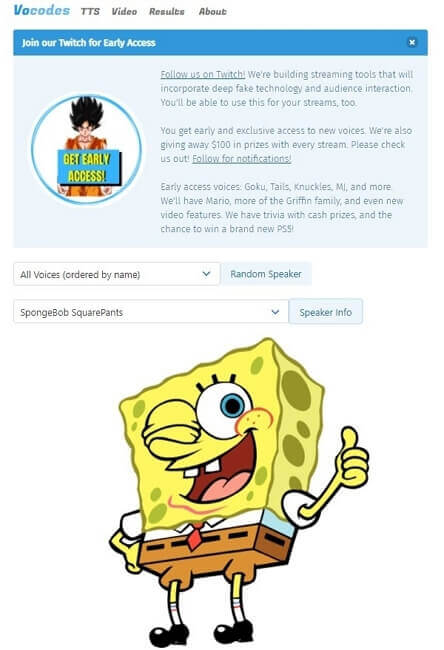 vocodes ' is a text-to-speech online program that allows you to read the text you type in a web browser using the voice of a well-known person. Brandon Thomas has made it available for everyone, and because of that, I've had to make several celebrities' views of it accessible to the public.
Enter the statement you would like to read aloud in the text box underneath the picture of the face, and then click 'Speak'. It is that much easy to use.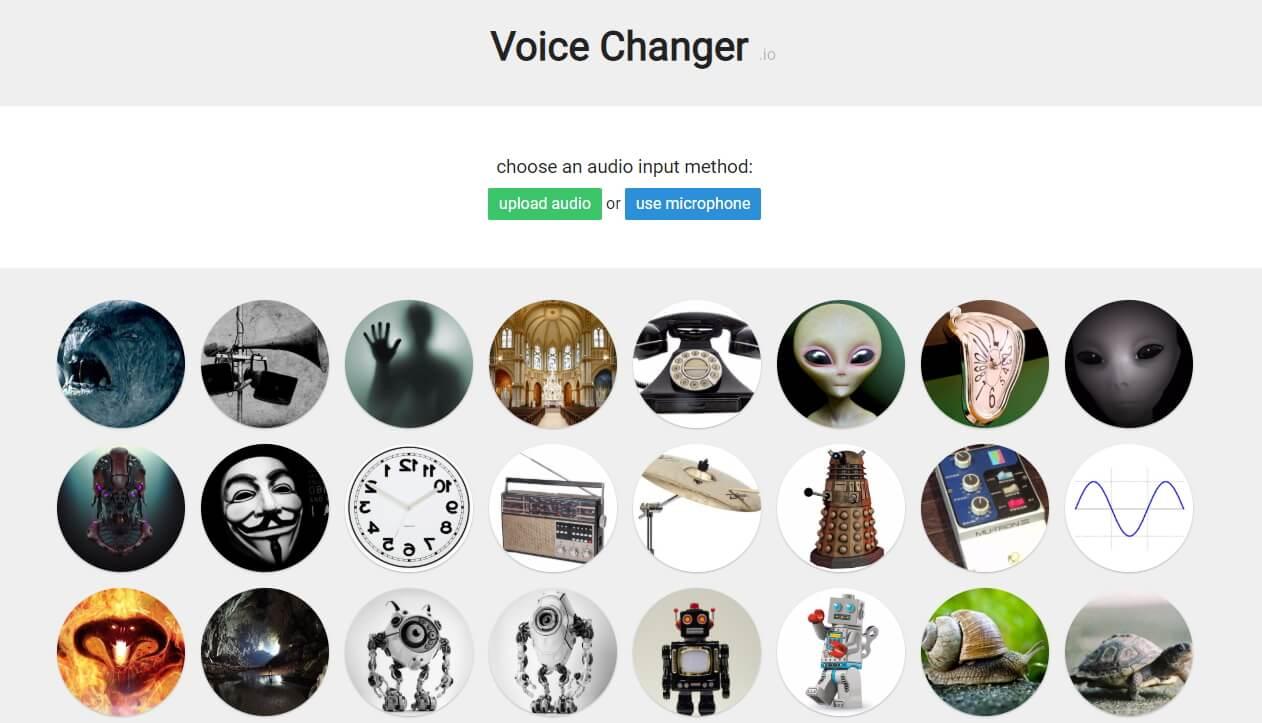 This tool's name is a clear indication of what it was created for: a simple one-purpose utility. The software is definitely a better option for manipulating audio because it gives you the flexibility to modify the voice of a pre-recorded audio clip or generate a new one.
Once you have a microphone and a web browser, all you need to do is start a new audio recording session. While the audio recording quality depends on your microphone, you should bear in mind that the quality is less for a low-quality microphone.
Furthermore, the only type of file you may upload with the Voice Changer program is a file located on the hard disc of the device you are using to surf the Internet.
Also Read:
Morphvox Voice Changer Full Review >>
Change Your Voice on Discord >
Part 5: Most Recommended Real-Time Voice Changer for Desktop - iMyFone MagicMic
MagicMic is a voice changer that is accessible on Windows PC platforms. Whether amateur or professional, the program is equally good for beginners.
Key Features ( focus on Voice Changing)
Easy-to-use voice changing functions

High-quality output voice

20+ voice filters

190+ sound effects
How to Change Your Voice using iMyFone MagicMic
Step 1. Launch MagicMic
Launch FIlme on your computer and launch it.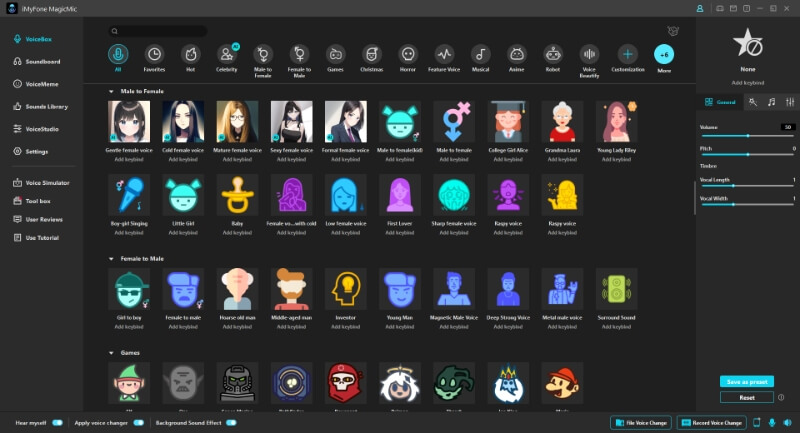 Step 2. Select Input and Output Device
Now you need to choose your real microphone as the input device. Select your headphones as the output device.
Step 3. Check the Voice-Changing Effect and Use Them
After that, you can select any voice filter like Robot and speak into your microphone to check if it works to change your voice.