Ever wondered how to screen record a video or image on Snapchat? If you ever wanted to screen record a story from Snapchat without the sender being notified, then you have landed at the right place. This article will discuss all the ways in which you can screen record a snap without the publisher finding out. It will also discuss various tools that you can use for this purpose. This article will also answer all the questions that you might have regarding screen recording on Snapchat, and yes- there is a bonus surprise for you!
Category:
Part1: Screen Recording and Saving Videos on Snapchat on Android- AZ Recorder
If you are an android user, you may need to use external applications such as the AZ recorder to screen record the Snapchat story you wish to record. This recorder will help you record a friend's Snapchat without letting him/her know! To find out how to use it, follow the step given below and start recording in no time!
Step 1. Download the AZ Recorder using the Play store and Launch Snapchat The first step is to download the application on your phone using the Play Store. Once the application is downloaded, open Snapchat.
Step 2. Once Snapchat is open, choose the story you want to screen record Once you have opened Snapchat, you will quickly need to open the story you want to screen record.
Step 3. Tap the recording icon that appears on the side of your screen Tap the camera icon that appears on the side of your screen to begin recording the story. This is the red dot icon with a white camera on it. This is shown in the picture below.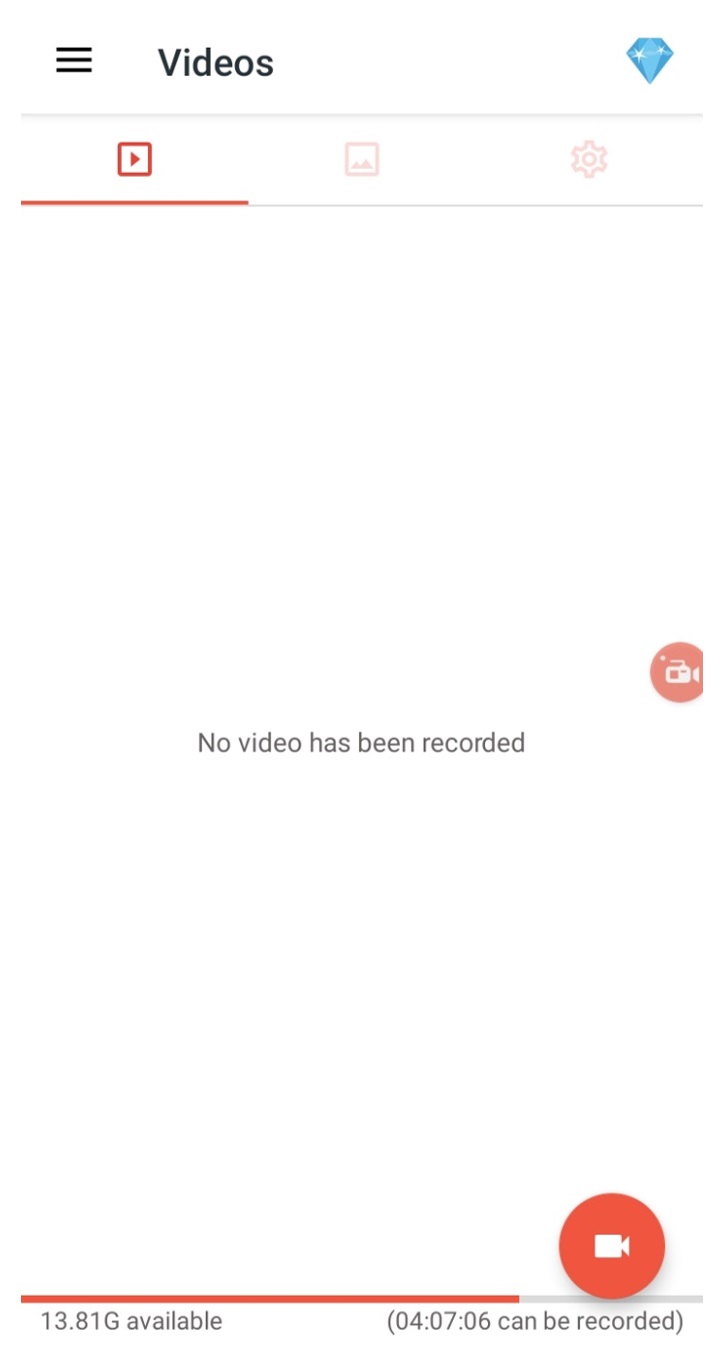 Step 4. Slide down the notification shade and press the stop button once you are finished recording Once you have finished recording, press the stop button to stop the recording by sliding down the notification shade. You now have the option to edit the recorded video using the tools given at the bottom. Once you are finished editing, you can then export it or share it with others via different methods.
Part 2. Screen record on Snapchat with iPhone/iPad - with built-in recorder
If you are an Apple user, the best recorder you can find is in-built in your phone. This means you do not have to look for external recorders or download any additional applications on your phone, worrying about your phone memory being eaten. To find out how to screen record a Snapchat using your in-built screen recorder, follow the steps below.
Step 1. Open Control Center on your Apple device Open the control center of your phone by swiping from the top of the screen.
Step 2. Click on the gray dot on the screen to start recording A gray dot will appear in the bottom half of the control center. Once you click on the gray dot on the screen, a countdown will begin recording.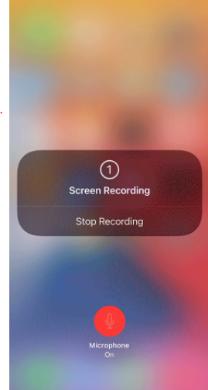 Step 3. Once you have done recording, click on the red dot on top of the screen to stop recording Once you have completed the screen recording, you have to click on the red dot on top of the screen to stop recording.
Step 4. Once you have clicked on the red dot, a message will appear on the screen The message will ask you for confirmation to stop recording. Once you click stop recording, the screen record will be saved in your photos.
Where to get it from? The in-built screen recorder does not have to be downloaded from somewhere but is present on your phone. This is for all iPhones having iOS 11 and later versions. You may have to add the screen recorder widget in your control panel by going to settings>Control Panel>Customize Controls. Locate the screen recording option and tap the "plus" sign to add it to your control panel features.
Also Read:
How to Screen Record on Your iPad Easily >>
How to Screen Record an Instagram Story >>
Part 3. FAQs about screen recording or screenshot on Snapchat
Here are some frequently asked questions that users may have regarding screen recording on Snapchat.
1. How to know if your Snapchat post or story has been screen recorded?
If the person takes a screenshot of your Snapchat by pushing the Home button, you will be notified of this screenshot by Snapchat. However, when Apple introduced the in-built screen recorder, it gave users an invisible way of recording stories without the publishers knowing. However, Snapchat came up with an update that does detect screen recordings from iPhone. Whether paid screen recording apps can be detected or not, is still unknown.
2. How to take screenshots on Snapchat without them knowing?
Several ways allow you to bypass Snapchat security and let you screen record someone's snap without notifying them. These include:
Putting your phone on airplane mode; take the screenshot, and after 30 seconds or more, switch airplane mode off.
Use another phone to record the snap.
Use screen recording but outside Snapchat, once recording starts, you can then open Snapchat to record the snap.
3. How do you secretly save Snapchats?
If you have tried everything listed above, you can then try the many screen recording applications available, such as AZ screen recorder, Casper, SnapBox, and SnapSave, to name a few.
Bonus: Best video editor and a screen recorder for Windows and Mac – Filme
One of the best screen recording software is iMyfone Filme.. Here is why you should choose this screen recorder. Going through this list of reasons why you should choose iMyfone Filme, you will surely be convinced to give it a try! If you are among those to try new things but are still somewhat new at technology, then this one is definitely for you.
Ease of Availability
It is easily available online; you can now get the software from its official website.
Ease of Usage
It is ideal for beginners, with basic to high-level editing options. Now you do not have to worry about technicalities if you are not an expert.
Broad Usage
It will meet all your social media content needs; it will cater to all your editing needs especially tailoring it to social media platforms.
Key Features
Here are some of the exciting features that you can look for in iMyFone Filme, which make it an ideal software to use.
Easy-to-use user interface that makes editing easy and fun.

Has a screen recording feature that lets you record snaps without notifying the publisher.

The software has many cool video editing features that allow you to enhance your videos.

Produces high-quality outputs.
Step-by-Step Process
Here is a step-by-step guide on how to use the iMyfone Filme to screen record an Instagram story.
Step 1. Download the iMyFone Filme application and launch it Download the application and launch the interface.
Step 2. Click on the record screen button To start recording the snap from Snapchat, click on the record screen button.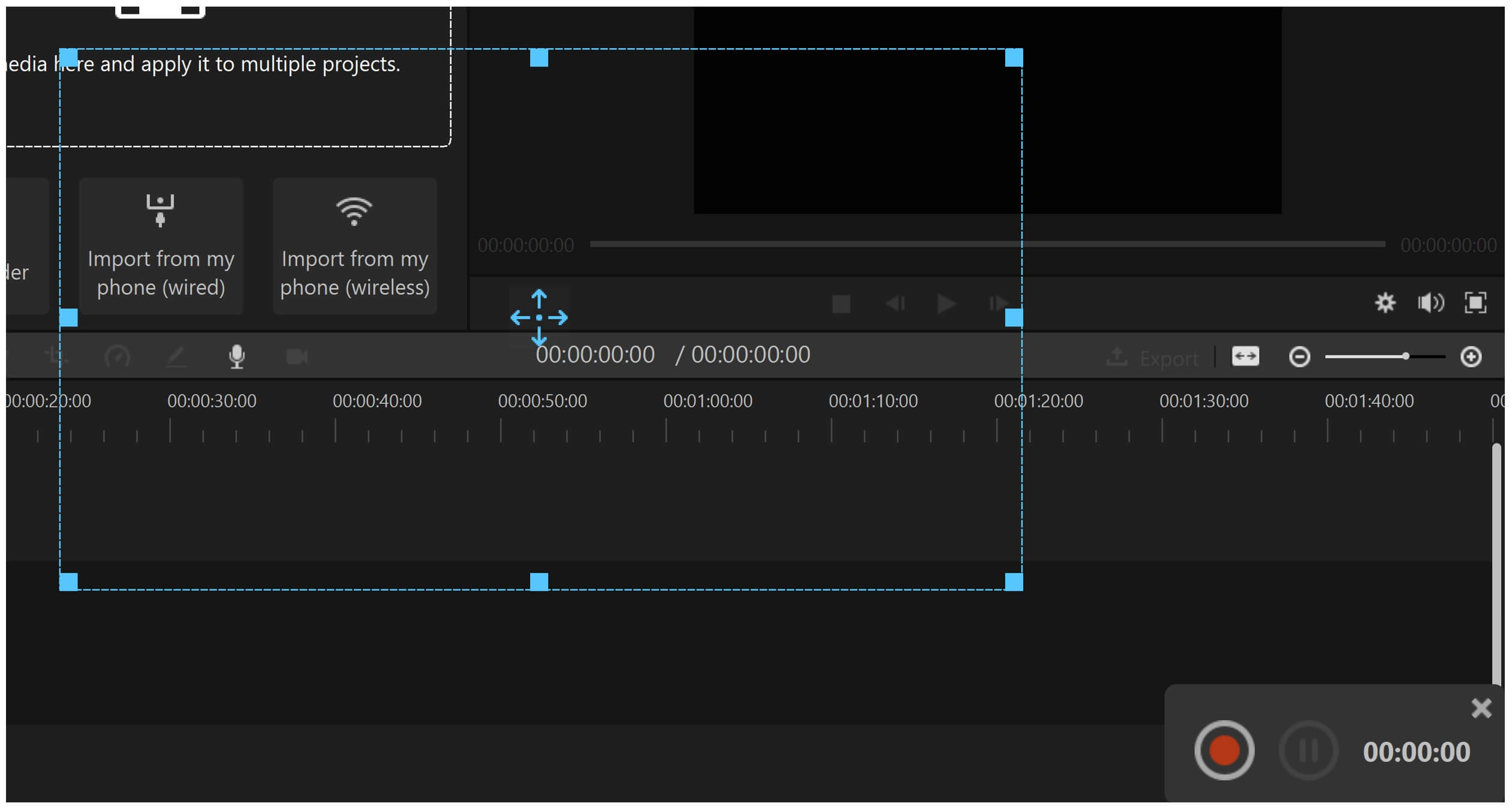 Step 3. Adjust the screen that has to be recorded, and then hit on the record button that is coming on the screen Once you have clicked the record screen button, you have to adjust the screen that needs to be recorded, in this case, the snap. Once you have adjusted the screen, click on the record button that appears on the screen.
Step 4. Once you press on the record button, a countdown will occur. After that, your screen will start recording Once your screen has started recording, and once you have recorded, it will automatically show on your iMyFone Filme interface. You can the screen recording as per your liking.
Final Words
Snapchat has been one of the mot frequently used Apps in our life. So it is not uncommon for us to edit videos such as adding text on Snapchat video. If you wish to record someone's snap from Snapchat secretly, this article has all the information for you. After reading this article, you now know the many ways of recording and saving a snap without it notifying the original poster. You also know of different tools and screen recorders that can be used to screen record the snap secretly. Moreover, this article discusses frequently asked questions and has introduced one of the best screen recorders – iMyfone Filme.