Twitter has now become a source of helpful information for many users. Whether a person is interested in politics or sports, he will get all the necessary knowledge from Twitter.
People like to make threads on Twitter that might contain videos. Many users want to download those videos on their iPhones but don't know how to do it.
Let's discuss the three best ways to download Twitter videos to the iPhone in detail.
Part 1: Save Twitter Videos to iPhone via Downloader App
1. Video Downloader for Twitter
If you want to download Twitter videos for iPhone, it won't be very easy compared to when you download Twitter from Android or desktop.
However, if you master the process and understand what to do, then it can be possible for you to download Twitter videos from your iPhone.
Let's discuss how you can download videos by using a Video downloader for Twitter.
Step 1 You only need to download the video downloader for the Twitter app on your iPhone in the first step.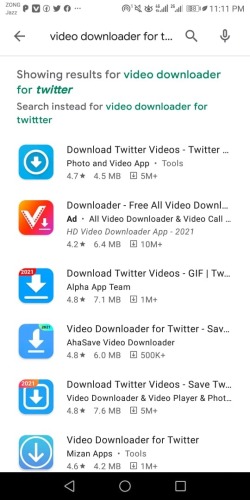 Step 2 Once you downloaded the video, open the Twitter app and look for a video that you want to download.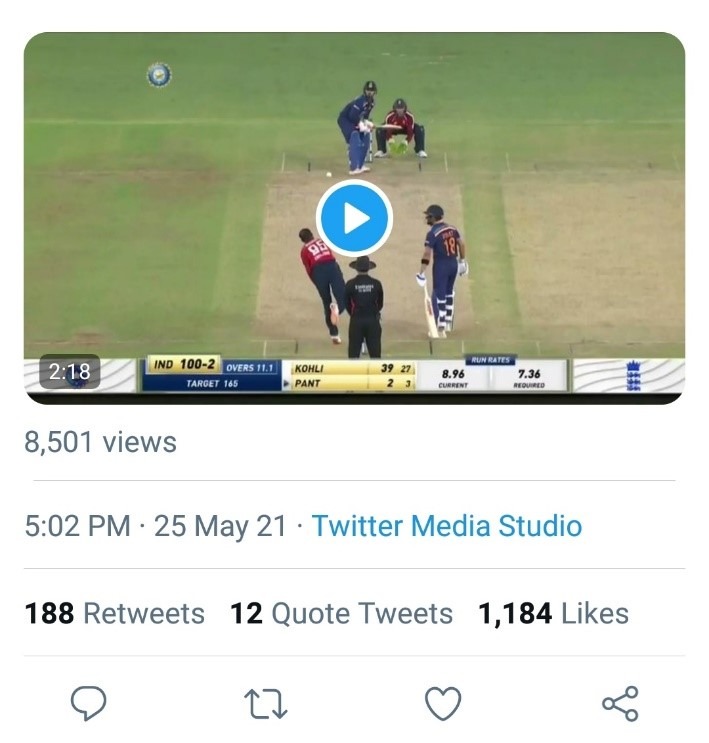 Step 3 When you find the video on Twitter, you will see four icons; go on the far right icon with an arrow.
Step 4 After that, you will be asked to copy the link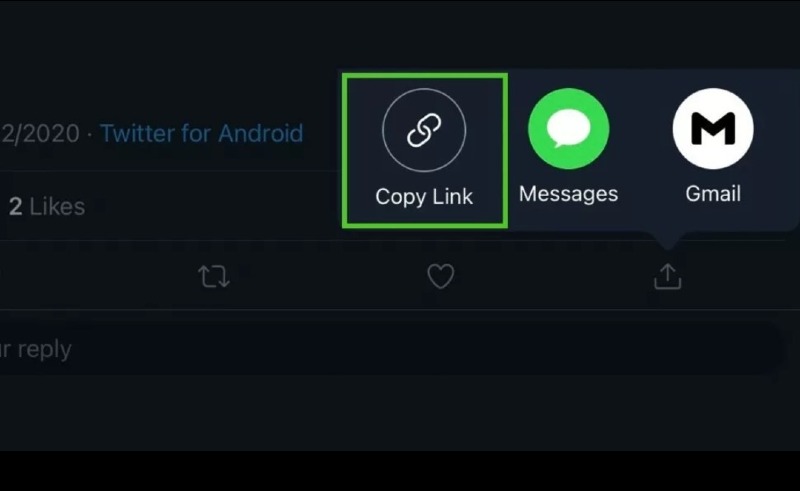 Step 5 Now you need to leave the Twitter app and open the app you have just downloaded. Afterward, open the browser by pressing the blue compass.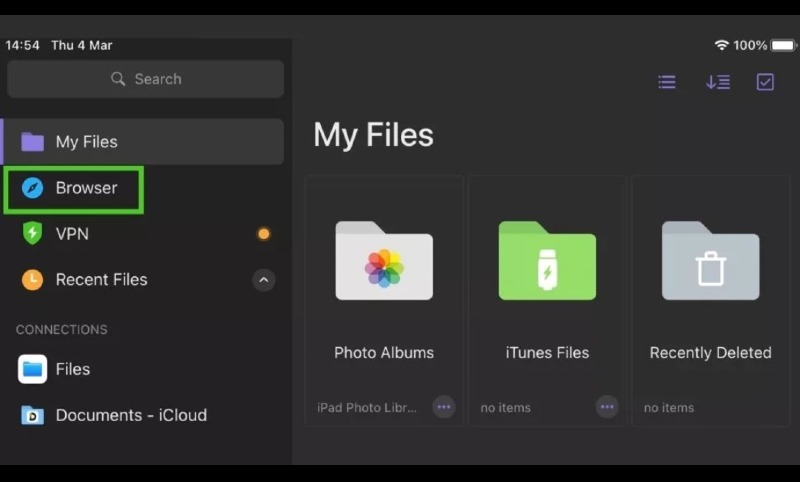 Step 6 After entering into the browser, type www.twdown.net URL into the address bar.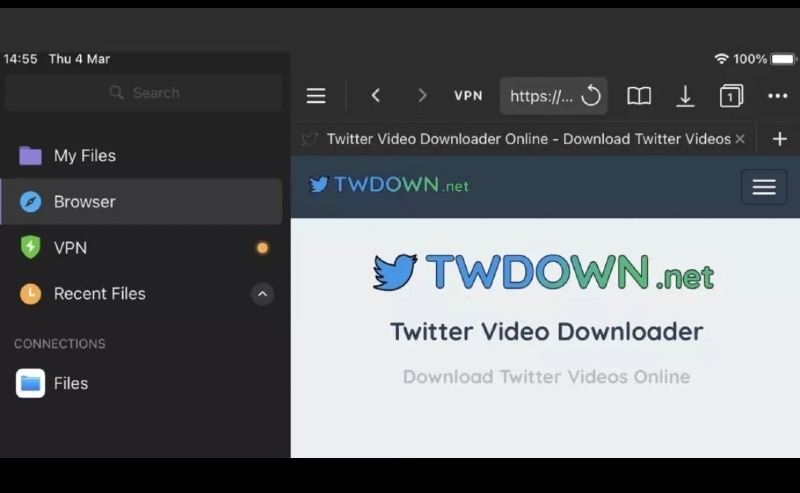 Step 7 Paste the link to a Twitter video, which you copied into the small box on site. After that, you will select the video quality.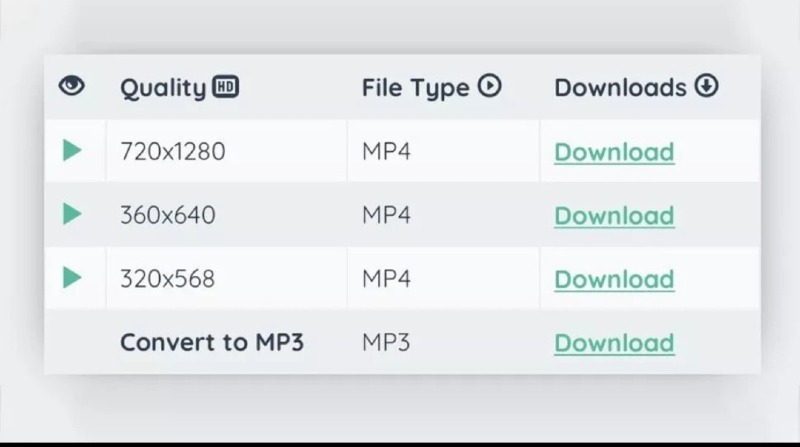 Step 8 You will see the option of renaming the video. When you have renamed the video, then press done.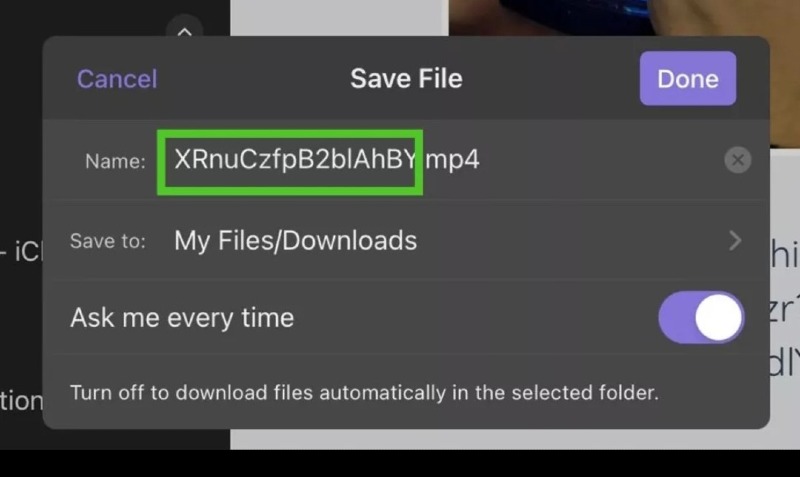 Also Read:
5 Best Free Video Editor for Twitter
[Solved!]Twitter Video not playing on Chrome/Android/iPhone?
How to Convert Twitter Video to MP4?
Part 2: Save Twitter Video to iPhone using MyMedia
2. MyMedia File Manager
MyMedia File Manager Comes with a built-in web browser, where Apple has many restrictions on communication between apps. The main benefit of MyMedia is that you can perform various tasks in a single application.
Let's see how MyMedia downloads videos from Twitter to your iPhone
Step 1 First of all, you need to download - from the App Store. It is available for iPhone and iPad.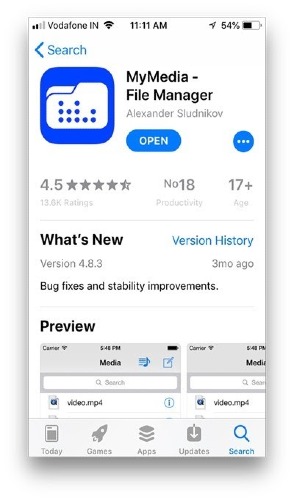 Step 2 Once you're done, open your Twitter app and find a video you want to download to your iPhone. Click the video's "Share" button and select "Share Tweet via." You can find this button next to the favorite button.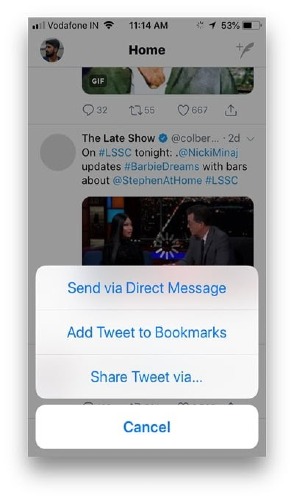 Step 3 Now go to MyMedia File Manager and open the site, twittervideodownload.com in the built-in web browser. You can also choose other sites for your preferences.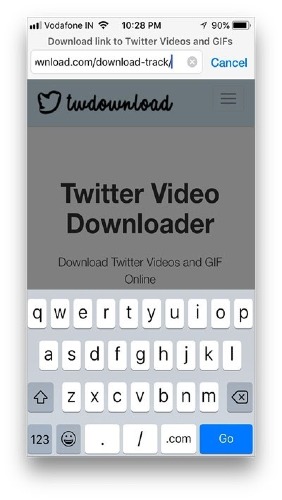 Step 4 Paste the Twitter video link in the corresponding URL box, load a new page with some video download options, select the appropriate size, and hold the download button and it will bring up a list of options.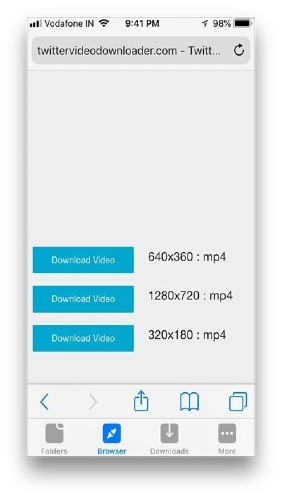 Step 5 MyMedia allows you to upload files to the app and prompts you to save the file. You can choose to save it, open it or delete it.
Step 6 It then prompts you to rename the file so that it can be easily found later.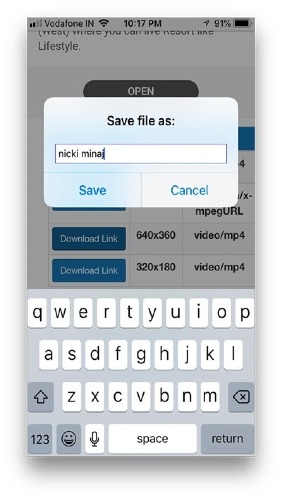 Step 7 MyMedia will then start the download, and you will be able to see the progress bar with the download speed.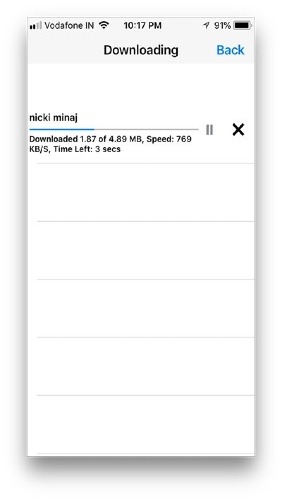 Step 8 The files are now saved in the MyMedia application. You can search the Media folder to find all of your video downloads.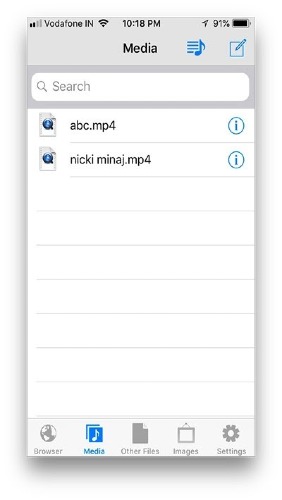 Step 9 To retrieve your files in MyMedia File Manager and save them to the Photos app, click on it and select Save to Photo Gallery.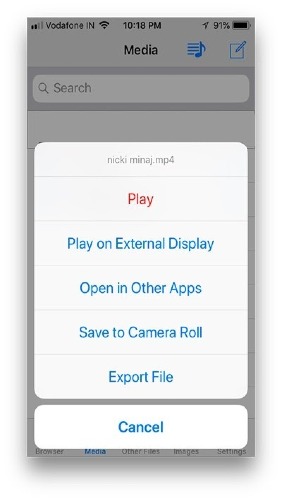 Part 3: Save Twitter Video to iPhone via Readdle
Documents by Readdle app
iPhone pays enormous attention to users' security. It is not possible to download the video directly from a browser like safari or Vidmate.
Even if you want to download Twitter Videos from these browsers, iPhone will show you errors on your way.
However, you can solve this mess by downloading the Documents by Readlle app. It is a pretty popular iOS file manager.
Using this app, you can explore many options on your iPhone, but above all, you can have the luxury of finding the solution of how to save Twitter video on iPhone.
Let's discuss how someone can download video by using Readle App on iPhone.
Step 1 Download the app named Documents by Readlle.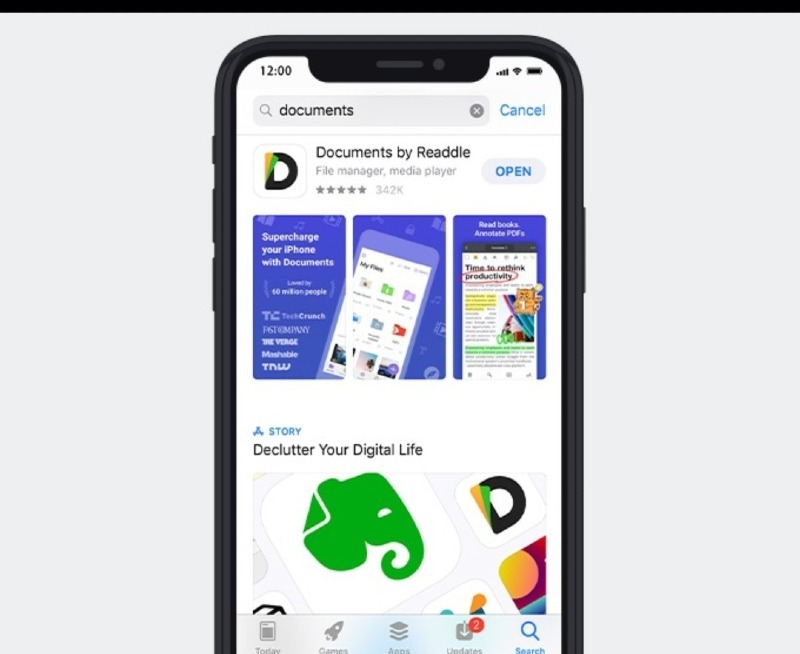 Step 2 Click the compass-shaped browser after launching documents.
Step 3 Go into the search box and type AmoyShare Twitter Video downloader.
Step 4 Just copy a link to a video from Twitter
Step 5 Open the AmoyShare and paste the copied link there. You will see the download option afterward.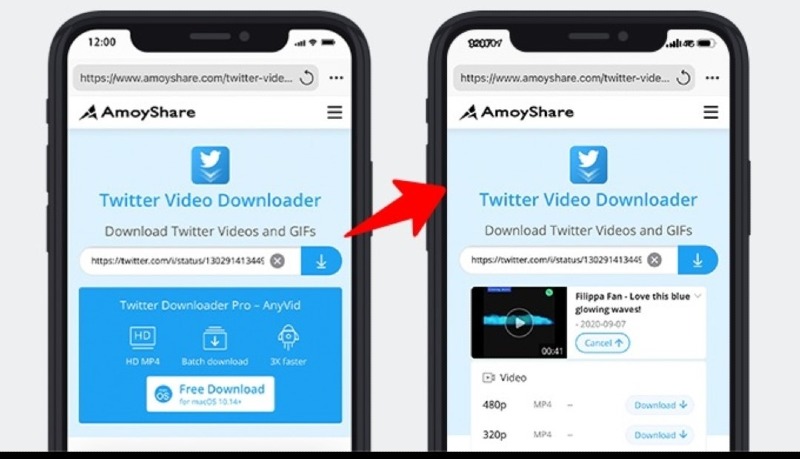 Step 6 Now you will find yourself on another page. You can edit the file there. After going through all the steps, you are now ready to enjoy the downloaded videos.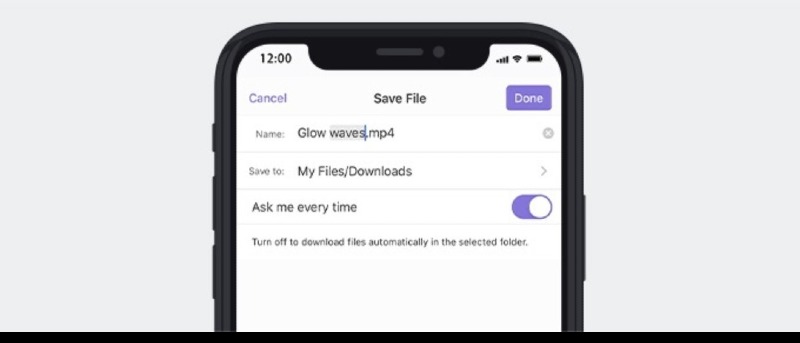 Part4: Best video editor to edit video for Twitter - iMyFone Filme
IMyFone Filme can be a heck of an application for you if you want to use it for editing twitter videos. This application is worthwhile for Twitter users to post videos that match their caliber with a professional approach.
Benefits
Out of all the key benefits which iMyFone Filme has, let's discuss a few of them.
With iMyFone Filme, you can cut or trim videos easily. By adding images and effects to the editing, you can create an adorable video for Twitter.
Either you want to edit a lyric video or a sport-related video for Twitter, iMyFone Filme will provide you with a possible chance to make it elegant and worth watching.
iMyFone Filme Features

Let's dig into some of the fascinating features which iMyFone offers for its users.

Fast Video Mode

Its fast Video Mode enables you with a built-in elegant template that helps create slide show videos in just one flesh.

Video editing

With iMyFone Filme, a user can eliminate media files.
This editor provides a brilliant opportunity for copying and pasting media files.
Split videos clips
Trim videos clips
Edit, delete and add text effects
Change video clip speed

Transition editing

Add or edit an audio file
Adjust Audio speed
Add background music
Split audio
How to edit a video?
If you want to know the procedure of editing a Twitter video on iMyFone Filme, we will help you out in this regard.
Let's start it.
Step 1 First, you need to import videos. There are a couple of paths to import video files into Filme.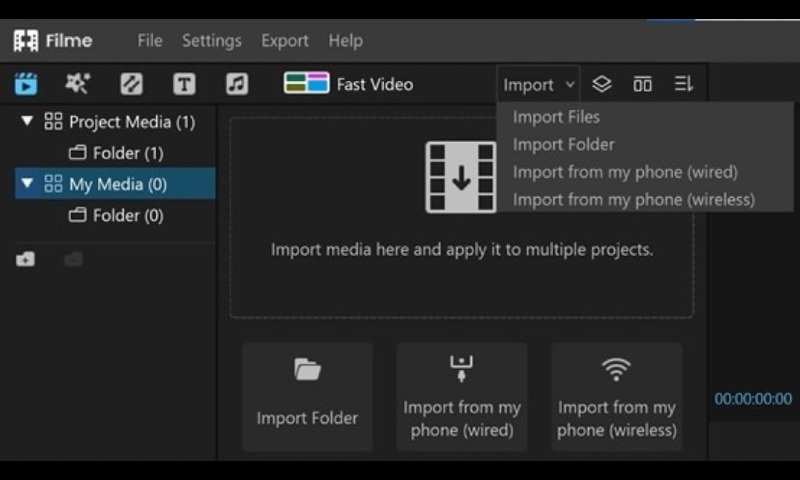 Step 2 Push your video clips towards the timeline and adjust the video files using tools present in the toolbar, such as adding effects, cutting, crop, and trim. In this way, you can make your video more breathtaking.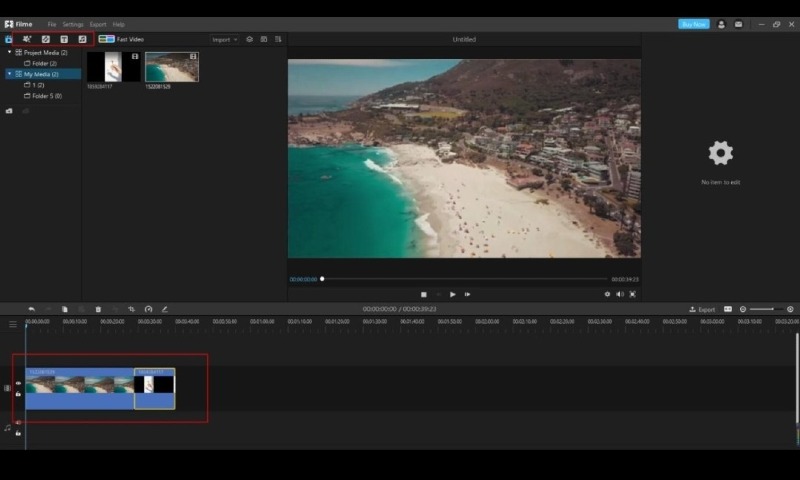 Step 3 In the next step, you can add the effects which you like the most. The reason behind adding different effects is nothing but to make videos smoother and eye-catching. It would help if you also insert proper transitions to your video to make it more effective.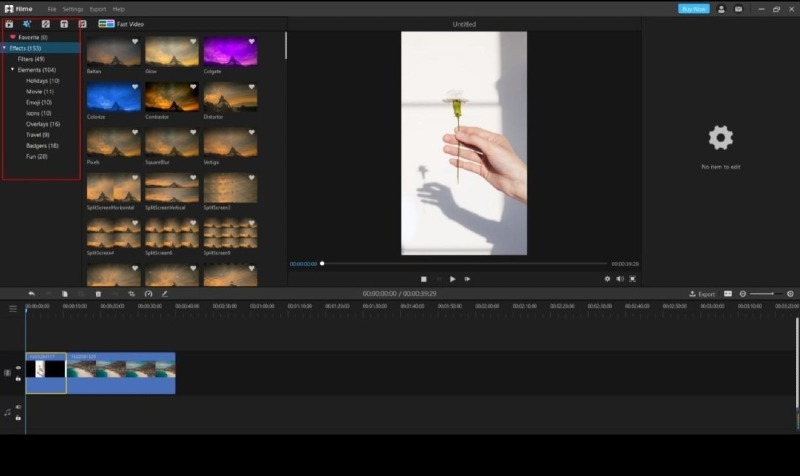 Step 4 In the next step, you will be presented with an option to pick sound effects or background music according to your preference. Besides, you may add your own songs to make the video more engaging.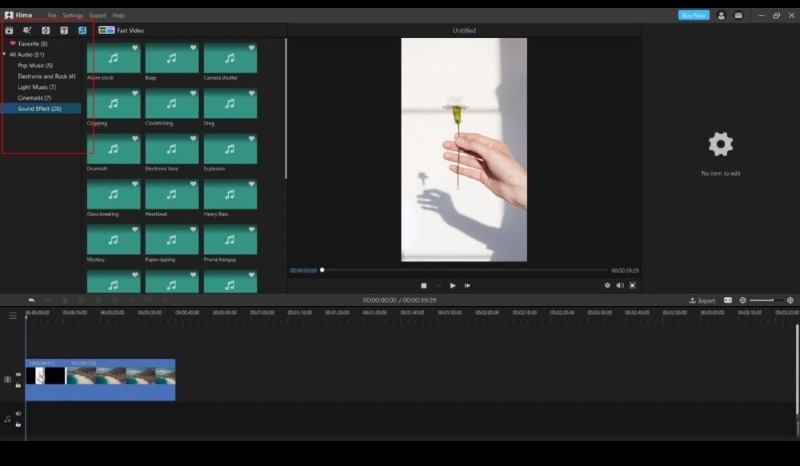 Step 5 When you're done editing the video, you can share it on Twitter with your friends, friends, and family members.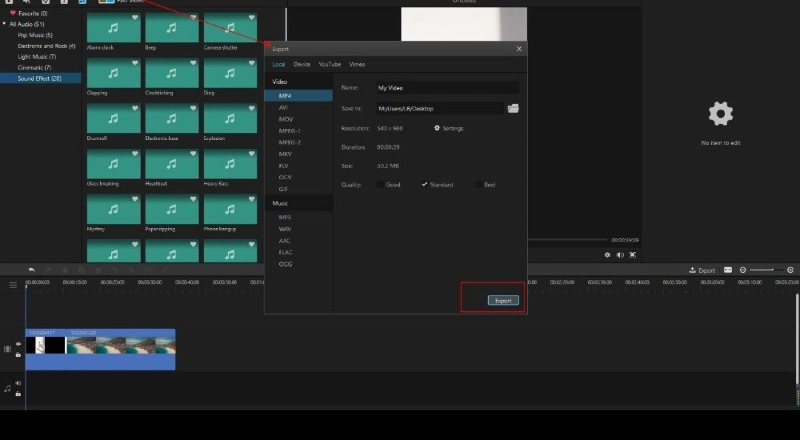 Conclusion
The emergence of some great Twitter video downloader apps has made the job easier for those who want to download videos. These apps are very good at telling people how to download Twitter videos on iPhone.
Apart from all other apps, these three above methods of downloading a Twitter video have great benefits.
Aside from these three apps, if you want to edit a Twitter video, then iMyFone Filme is the perfect option for you to grab. With some fantastic features, iMyFone Filme will surely win your hearts.