Creating IGTV videos is a new way to express ideas other than expressing them on YouTube videos. We can create long-form vertical video content, varying from 1 minute to more than 1 hour.
We are sure that you watch many IGTV videos still now but do you have any idea of how to change thumbnails on it? How can we design IGTV thumbnails? How can it be more attractive to the viewers? Let us answer these questions with the help of this IGTV thumbnails guide.
Part 1. IGTV thumbnail specs you should know
The IGTV cover template specs include:
420×654 pixel resolution required, or you can say 1:1.55.

The only format supported by the IGTV cover photo is JPEG.

The picture size should be less than 4 Mb.

It should be in the title safe region.

The size resolution is almost 16×9 aspect ratio.

Instagram will crop out 1080×1080 size square from the center of the covered image to be previewed in the Instagram feed.

You can make this in a Photoshop PSD document.
Part 2. How to make an IGTV thumbnail
Now let's just discuss how to make an IGTV thumbnail exclusively using two IGTV thumbnail creators. There are two apps and software known to make perfect IGTV thumbnails all over the Instagram world. Let's discuss both of them.
1. Canva
There is a talk of graphics on the digital media, and there will be the name of canvas on the top of the list. The most popular and the most efficient app to create any graphic design for any space in the digital world.
You can create your pictures on IGTV thumbnail canvas and Instagram stories, cover photos, channel art banners, invitation cards, resumes, and much more.
Let's just don't jump to the tutorial on how to make an IGTV cover photo canvas.
Step1: Create an account
To start the process, just head over to the canvas and create your account using your email or Google account. Once you are done creating your account and confirming by email address, you can create a new custom design. Set the dimensions up to the requirements.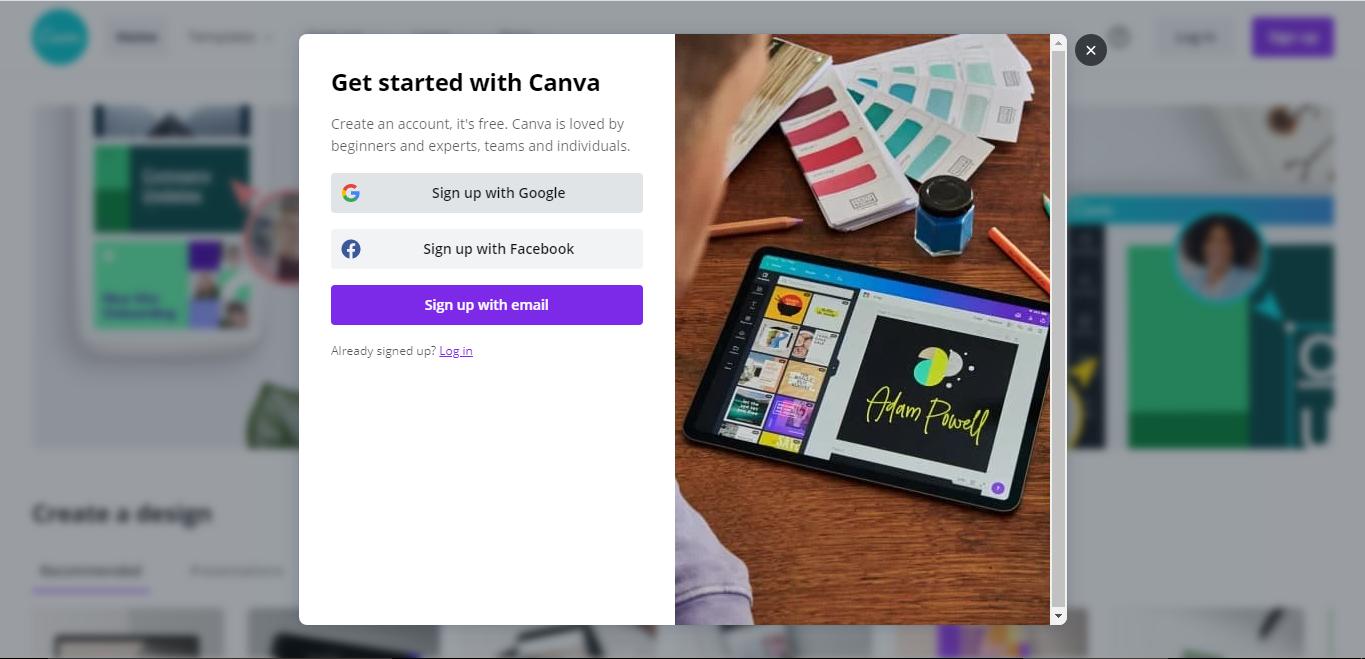 Step2: Choose a background
You have to select a very catchy and attractive IGTV cover template to make your IGTV thumbnail with a photo. It is advised that you have to use any picture from the video, but if you don't have any, you can go to the canvas gallery and select any picture you want. Now adjust the size of the image.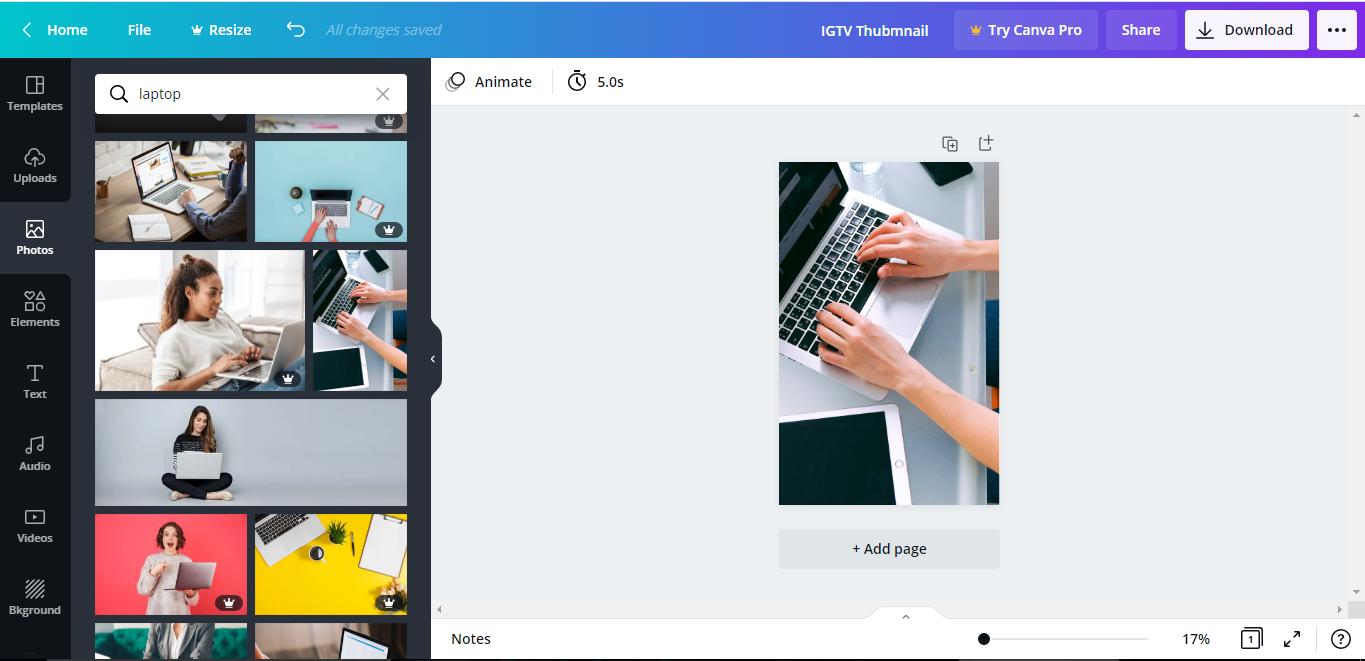 Step3: Add text and objects
Now select the text option and add a catchy headline to that specific image. Make sure to write it in the middle portion so that it can be visible in the preview. You can edit the cover photo by the color or font of your text according to your preference and choice.
Step4: Save the photo
Once you are done with editing and styling your image, you are ready to download this. You can download many options and formats, but according to us, you should download the PNG format to get the higher resolution background.
Choose this option from the upper right area and download it into your file storage. Now you can use this image perfectly in the IGTV cover photo. Select this photo after uploading your video. You'll find the option there.
2: Kapwing
Another very popular software for resizing the video and making the right IGTV cover is Kapwing. Using Kapwing to resize your video and cover photo is kind of different from the other editing apps. But it's not something that you can't do. Let's just have a quick tutorial on how you can do your video too.
Step1: Head over to the Kapwing
To start the process, first, you have to access the Kapwing. Once you reach the right place, you need to sign up if you visit for the first time. The sign-up process is very easy to do with your email address.
Step2: Select your type of format
Once you are logged in, you will see different types of video formats editing that you can click. Here is a studio, video maker, name generator, subtitle audio editor, and resizing the video, and many other options available on the homepage. We have to resize the video so that we will enter that option. And upload the desired video. This might take a few minutes.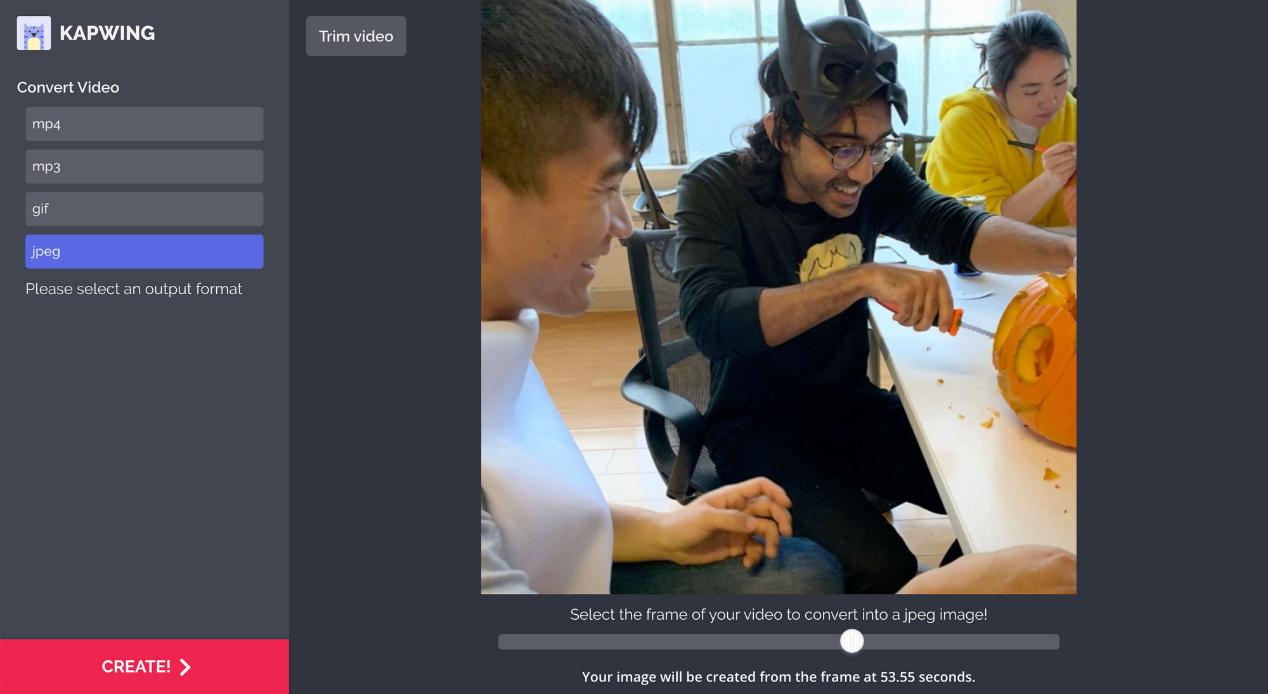 Step3: Edit your Video
Once you have uploaded your video, you will see your video in the center of the screen and resizing option available on the left side. You can't use Instagram videos IGTV, YouTube, or Facebook. But we have to click on IGTV.
You can optimize more by adjusting to right and left and then zoom it for more advancement.
Step 4: Download the video
Now when you are done with your video editing, you can take a step to download it. You can finalize it by adding some subtitles and audios, and stickers available in the Kapwing. Download this video into your file storage and your laptop or your phone.
You can use some apps to edit an IGTV cover photo and make your thumbnail for an IGTV video. You also know how to change thumbnails on IGTV. So let's make an online Community better.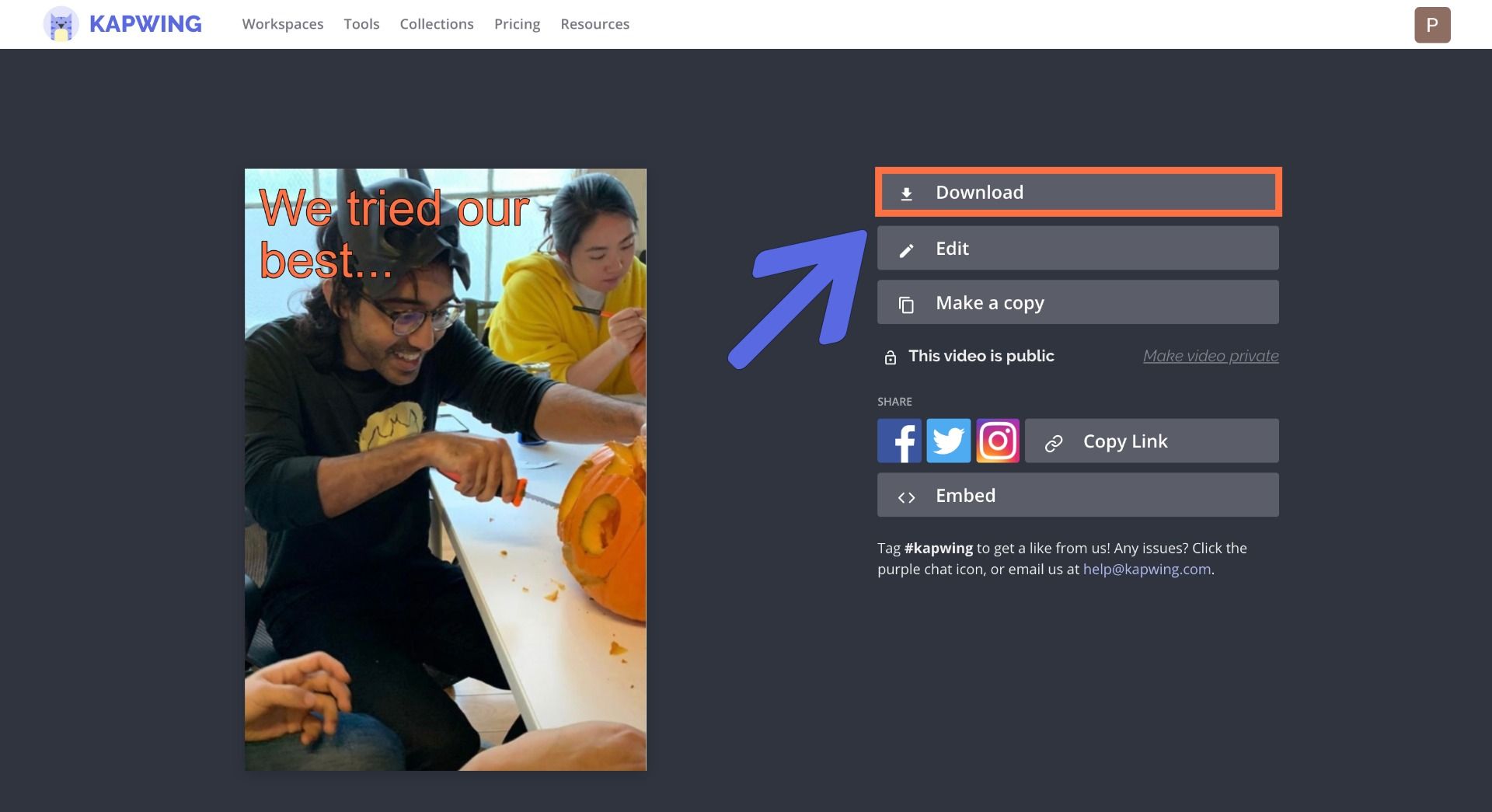 Part 3. Tips for making a good IGTV thumbnail
Engage massive audience
IGTV is a perfect way to engage a massive media audience with more robust video content, as it will reach millions of people who wouldn't otherwise have the content in their timeline.
Personalized image creation
For the IGTV thumbnail, Instagram suggests 1240 x 1920 pixels. Use this free IGTV thumbnail prototype to draw, resize, and save the JPEG for Instagram to create a personalized image with the correct height.
Seek attention
But for the most common trending episodes, users will only see a preview until viewing. So, unless your videos are at the top of the search results, make sure your thumbnail picture is designed to get people's attention.
Capture screenshot
It's better to use a screenshot from your video as your thumbnail image; virtually every famous IGTV video has a screenshot as its thumbnail. Viewers may want to hang around just to learn more about the thumbnail itself if the screenshot is fascinating or reveals the most thrilling aspect of the video.
Steps on how to make a perfect thumbnail:
Step 1: Process the thumbnail
Process your thumbnail as a JPEG, any scene you think is the best feature of the video.
Step 2: Add text
To make your thumbnail more appealing, have informative and eye-catching text.
Step 3: Add to Instagram to thumbnail.
Open Instagram and pick the IGTV icon at the top of your main feed from the thumbnail saved on your computer. Hit the "+" button in the upper right-hand corner of your IGTV Explore menu and choose the video you want to add to IGTV. After pressing "Next," choose "Add from Camera Roll" to choose your thumbnail picture; your custom thumbnail would be the most recent item in your photo library.
Step 4: Add title
Hit "Next," add a title, explanation, and other information, then share your video on IGTV!
Also Read:
How to Share IGTV Video on Instagram Story >>
Part 4. Best video editor to make and edit IGTV video - iMyFone Filme
Users of the iPhone, iPad and iPod touch will restore missing data with the help of iMyFone Filme. Second, free up space on your iOS devices by erasing data indefinitely, selectively restoring iTunes or iCloud copies, and transferring media files between your iOS devices and your computer/iTunes.
This company has now released Filme Video Editor, a video editing app. As compared to EaseUS Video Editor, Filme has several simple functionalities. We'll go into each function one by one, with a full list at the end. Here are some of Filme Video Editor's most common features so that you can creatively edit your videos before uploading them on IGTV, such as resizing and scaling video for IGTV.
Key Professional Features:
Fast Video Mode

Multiple Editing Modes

Quick Slideshow Maker
Basic Editing Tools
Crop Tool

Split Tool

Rotate Tool

Adjust Speed

Editing Tools

Picture-in-Picture Effects
Effects Features
Basic Effects

Transitions

Text options

Audio
Advanced Features
Instant Preview

Multi-Layer

Multitrack Audio

Adjust Style
Professional features are prioritized for a program or video editor business. This is because certain features are important for any customer. To begin, Filme Video Editor only included three professional features, which are mentioned below:
Film Mode (Quick)

Various Editing Modes

Maker of a Quick Slideshow
Fast film mode:
The Fast Video mode includes some simple built-in models and effects that you can use to edit your images quickly. These templates are quick to use; just double-click the desired template, and it will be applied automatically. Fast Mode Templates from Filme include the following categories:
Weddings

Birthdays

Vacations

Others Travel Education Company
Simply select your desired group and add the desired result.
Multiple editing modes:
Multiple Editing Modes allow you to cut your media with ease. We may also use media to incorporate pictures, videos, and create GIFs to make our videos more appealing.
These editing modes are crucial because we often need to apply extra layers to our images, and they assist us. Editing Modes allow us to add more timeline media to the timeline. As a result, they're simple to edit for seamless playback.
Fast Slideshow Maker:
While Fast Slideshow Maker is not a professional feature, Filme has elevated its importance. To begin with, any piece of software includes a slideshow generator. Second, we can create a slideshow by adding some images and transitions. This is a trick that all video editors have, so Filme should do it as well.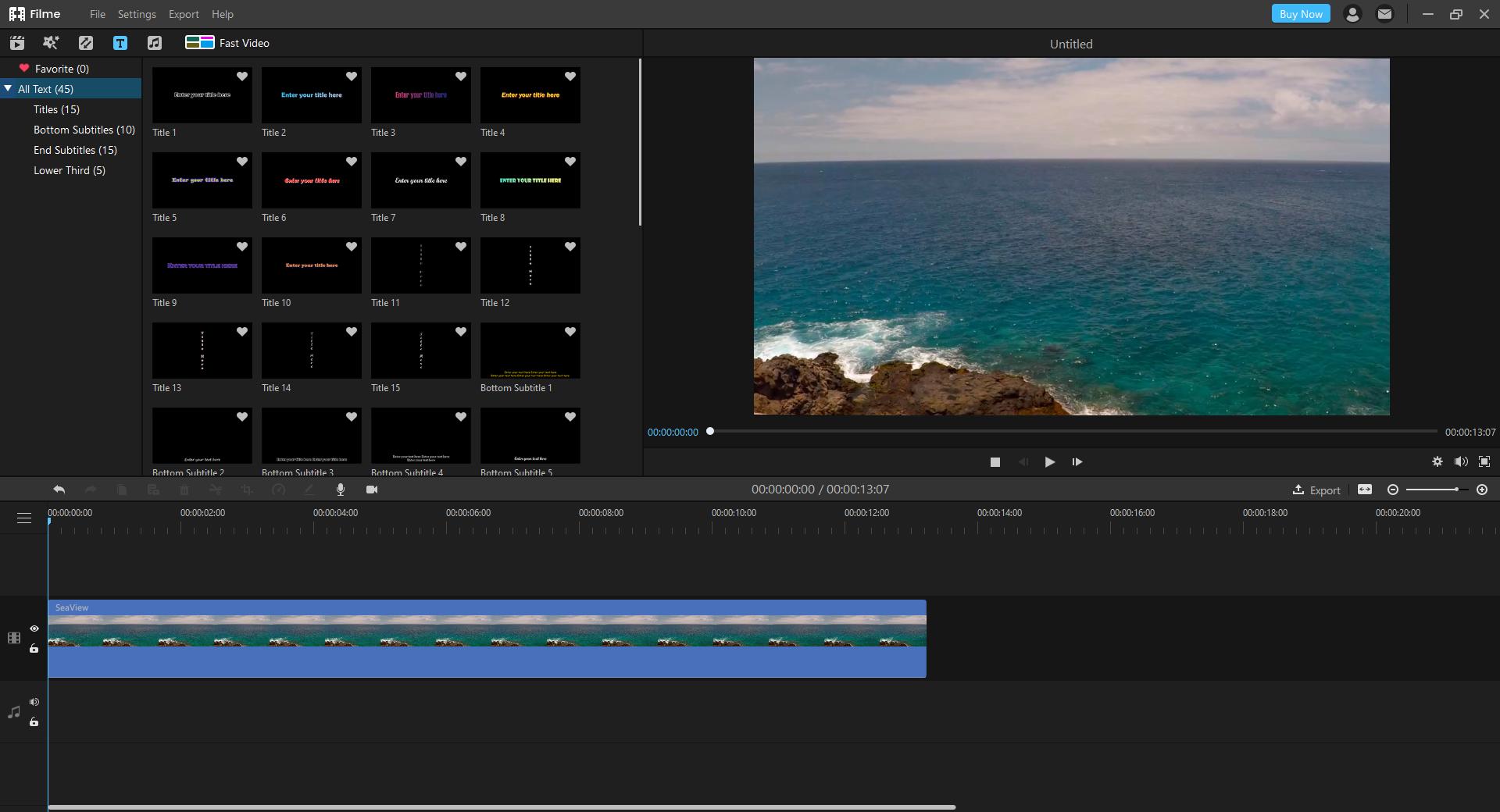 Final Words
Thumbnails really matter when it is about IGTV videos. iMyFone Filme helps you make the most creative thumbnails for your IGTV videos to seek the attention of a larger audience. Try using iMyFone Filme and let us know your response.