IGTV videos are always fun to create. Having better IGTV views means that more audience is getting attracted to you. This will ultimately help in the growth and promotion of your account in a faster way. In this article, we will talk about IGTV views and how they help your account grow.
10 Way to Get More Views On IGTV to Grow your Real Audience
1. Optimize your Instagram account
You can choose between a regular profile and an Instagram Business profile on Instagram since it includes a slew of extra features and resources that can help you expand your market. Instagram Shopping, Instagram Ads, and Instagram Insights are among them.
You will learn about your user demographics, post views, post-performance, and follower growth just from the results. You should also apply Action Buttons to your profile. Visitors may use these to contact you, visit your store, or make a reservation directly from your profile.
Additional Instagram optimization features for IGTV views:
Add a feedback button that allows users to contact you for customer service via Instagram direct message, SMS, or email.

Finally, Instagram Business accounts can take advantage of paid advertising opportunities.

In conclusion, Instagram Business profiles have significantly more capabilities, versatility, and opportunities than regular profiles.

As a result, Instagram Company accounts are used by over 25 million companies.

Also, you can mention in the bio your working hours and address to where your workplace is, and if you allow visits, this increases the chance to get free IGTV views.
2. Schedule your posts
Planning Instagram posts and stories ahead of time is one of the most effective ways to free up time in your day so you can spend it interacting with your friends or preparing your next marketing strategy without asking how to increase IGTV views from

Instead of trying to come up with a new content schedule every day, you can prepare a week's worth of posts and stories all at once.

You can use your online software and third-party apps to schedule your posts automatically too.
3. Avoid fake followers
Fake followers or dead followers can bring your accounts to reach down, so try to avoid paid bots and cheap IGTV views and go for organic reach.
4. Post the right content
Always try to post relevant content suitable for your niche and modest enough not to offend anyone. Check the list of top IGTV ideas to get some inspirations.
5. Go for branding
Everyone likes to do business with firms with a formal presentation and response, so opt for quality personalized logos and letterheads to make it official and get.
6. Keep the quality
For a successful startup to reach its break-even to its further future profits, you must not compromise on the product quality you market. The product you sell is a representation of your company's reputation and status.
7. Share your content on other platforms
Share your Instagram posts and reviews on other social media platforms to attract more traffic to your page.
8. Create suspense
A good marketing strategy is to create attractive posts and contain suspense and humor for future estimate IGTV views trial with just a catchy post.
9. Get shoutouts
Use Instagram to market yourself by telling your peers to give you a shoutout to get IGTV views free and get the help of other influences in exchange for your services or cash.
10. Ask for feedback
Always ask for reviews and shoutouts so that there is a virtual reputation on record and a source to attract more followers. Don't submit a manuscript to anyone you don't know.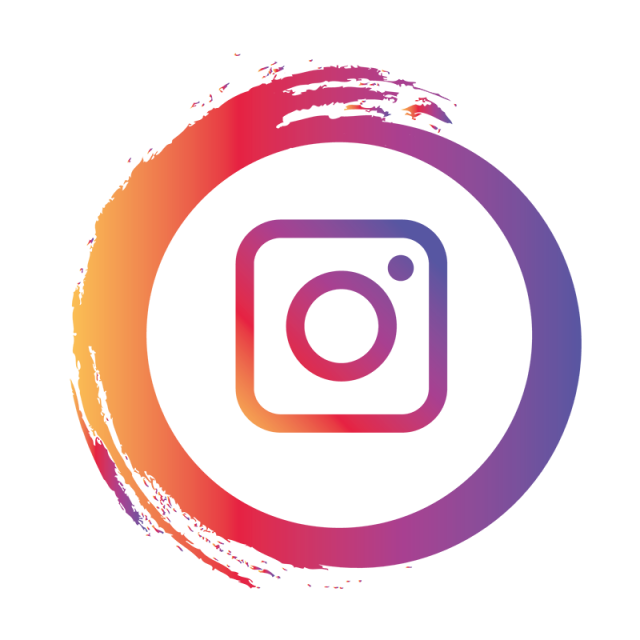 Is It Worth Buying IGTV Views?
Now we will compare the pros and cons of IGTV views and figure out if they are worth buying or not.
Pros:

Increase your followers instantly
Buying IGTV views will drive more traffic to your account, ultimately enhancing your reach.
Cons:

Get penalized by Instagram
Instagram analytics are strong enough to figure out if an account is real or fake. As soon as Instagram detects your fake views, your account will get in serious trouble.
Well, we recommend you to go with real followers and views rather than choosing fake ones. For your help, you can take advantage of iMyFone Filme to help the growth of your account.
Pro Tip: Grow your Real Audience by Creating Quality IGTV Videos with Best Video Editor
iMyFone Filme is iMyFone's most recent video editing app. It's a user-friendly video editor that lets you do everything from simple to advanced video editing. It's as simple as importing the video to it and adding it to the edit panel, just like other video editing software. But, it has some complex tools that are useful while color grading and transitioning.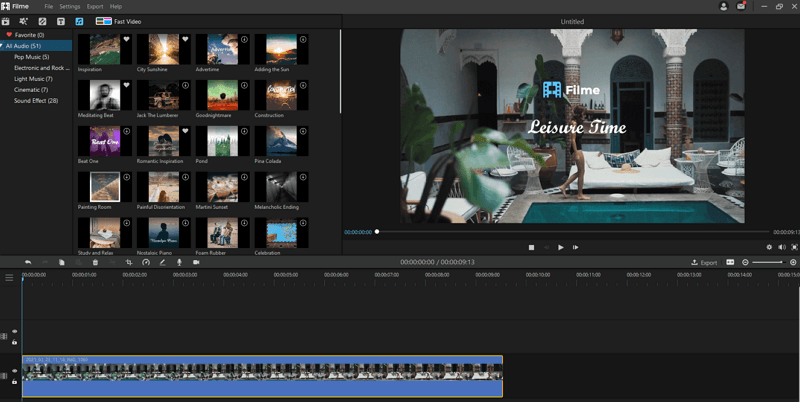 Features:
Fast Video Mode is a feature that allows you to watch videos quickly. Multiple Editing Modes are available.

Tools for Basic Editing Crop Tool are a tool for cropping images.

Split Tool allows you to split a Tool to Rotate, Increase or decrease the speed.

Features of the Effects that are fundamental Transitions are essential. Text alternatives are available and also audio recording.

It offers users to enjoy 20+ fast video modes. You cam make a fast slideshow using this function.

iMyFone Filme has 110+ transitions and 170 + filters

It also allows you to add audio to your videos.
How to Grow your Real Audience by Creating Quality IGTV Videos
Step 1: Upload your video for Instagram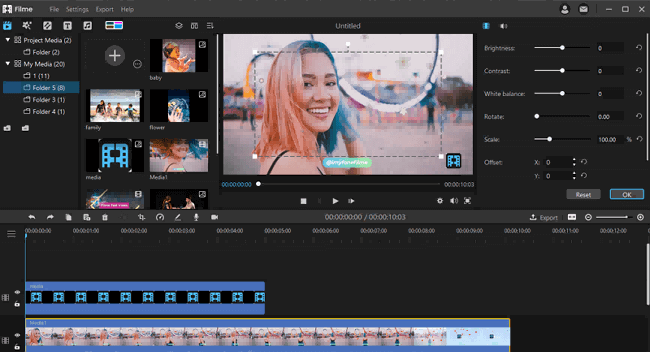 Step 2: Add transitions, filters, and audio
You may use the arrow icon to change the video to fit the frame if it isn't square. This prevents Instagram from cropping it to a square shape. When you upload a video to Instagram, you have a variety of video editing options. You may, for example, add filters, trim your film, and choose a cover. After that, press post and wait to upload.
Step 3: Share It on IGTV
You can share your video on IGTV. When you share a video to your feed and profile, it shows as a teaser, which is the first part of the video to get IGTV views free. The stream freezes after the preview end and viewers must tap Keep Watching to continue watching the entire video.
Keep in mind that if you post an IGTV video preview to your feed and profile: A preview of your IGTV video appears when you tap the video on your profile, along with a link to the full video for cheap IGTV views. Sound can be turned on and off by tapping the video in the feed.
By tapping the page, you'll be taken to the full IGTV stream, where you can continue watching from where you left off in your feed. Create quality IGTV videos using iMyFone Filme and see the magic.