TikTok is a renowned app for different acts of video sharing. It seems to be a brand-new popular recreation with short videos shared. It is attracting a large number of users all over the world. People love to share their art, acts, dance moves with various challenges. Up-to-date and novel as it is, Morning Consults ranked it as the third number in attracting an audience.
What Are TikTok Effects and Filters?
Effects
TikTok offers several effects and filters. Following are the best TikTok effects.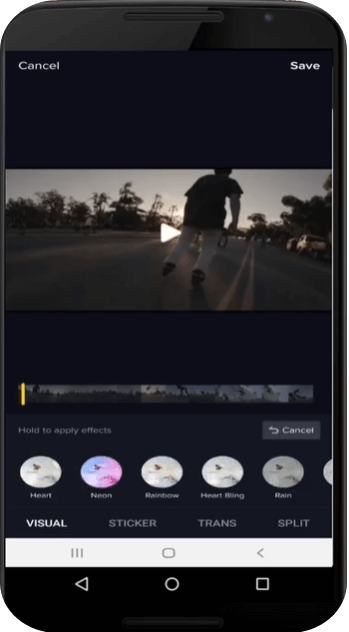 Visuals
Different kinds of visuals are available according to the user's choice, such as smoke, Neon and heart bling.
Stickers
Funny and various stickers are present that can add up some humorous atmosphere in your videos.
Transition
Transition joins several videos together with natural animation.
Split
Split shows partition in many parts. Videos can be split into two or more just as you like.
Time
Time provides slow-motion and time-lapse, which can be adopted easily yet magically.
Filters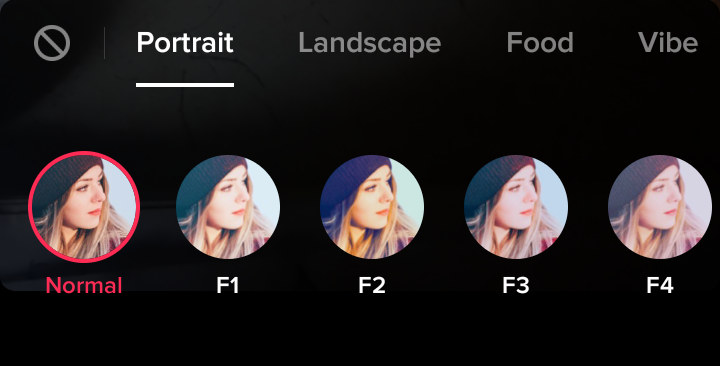 Whereas multiple trendy filters are available for users like moody, golden, silver, and intense. Moreover, the intensity of filters is present in words like F1, F2, and so on.
How to Add Effects to Videos on TikTok?
TikTok is full of super cool effects. People love to create their art through this app. Effects provide dynamics to video. Influencers and many celebrities use effects to engage their audience and to gain popularity as well. It is quite easy to add effects to your video. All you need is to open your TikTok app on your Android or iPhone, then follow these simple steps. Effects can be added in two ways.
1. Before Recording your Shot
2. After Recording your Shot
Let's dive into both ways so that you could choose your best way how to add the best TikTok Effects.
Before Recording Your Shot
Step 1: Tap on the small + symbol on the bottom of your phone's screen.
Step 2: Click on the left bottom corner showing Effects.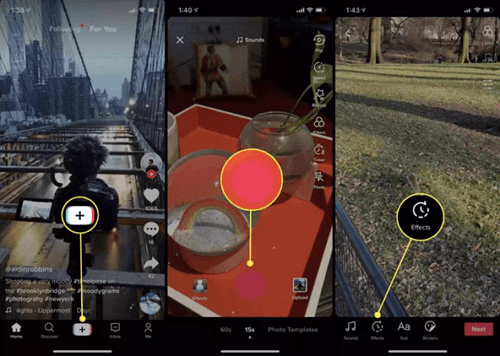 Step 3: Tap any of your favorite available effects like funny, horror, and various effects.
Step 4: Now proceed with your shot further.
Step 5: Make sure if you already add any visual, then it will record your entire shot in real-time.
After Recording Your Shot
Step 1: It is quite similar to before recording.
Step 2: Open the app on your cell phone.
Step 3: Tap on + sign to see in camera.
Step 4: Record your shot or upload your previous shot in your photo library.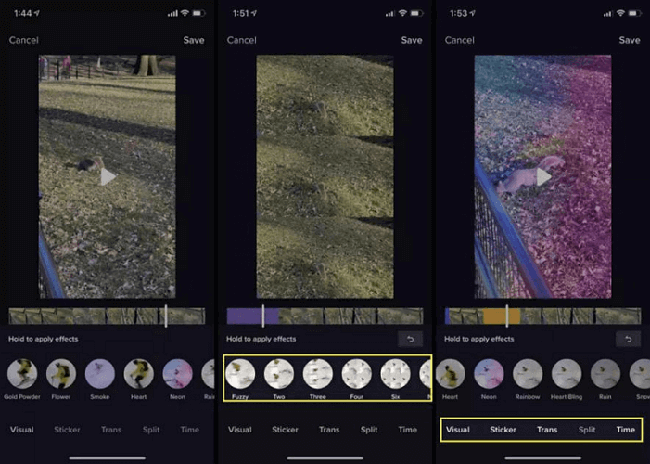 Step 5:While previewing your video, click on the bottom left icon of effects and add your best-loved effect to your video. It could be time split and transition.
Step 6:You can use and add many effects throughout the video or after pauses and at the same time. Boom, then save now.
8 Popular Effects You Don't Want to Miss
Some effects are so adorable and give you the best and creative results. These effects enhance your video creativity and quality as well. Following are some popular effects one shouldn't actually miss. Just sway your shot with these effects.
Green Screen Effect
This is one of the coolest effects in TikTok. It entirely alters the background of your video. This app offers several visuals and effects along with default pictures for the background. Despite using a green screen, you can use your favorite backgrounds. You can select any photo from your camera roll too.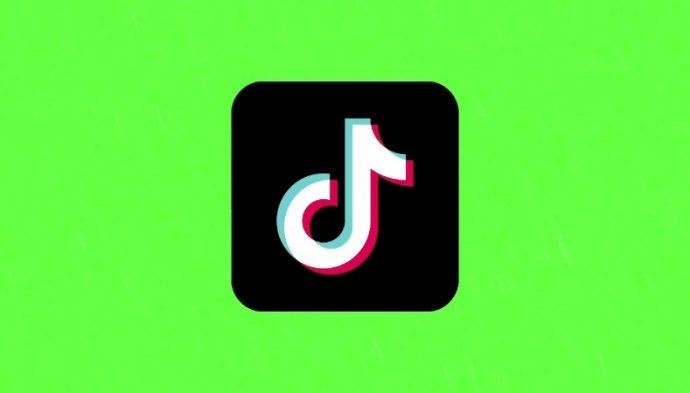 Time Wrap Scan Effect
This effect gained popularity among users in no time. Time Wrap Scan has the feature of distorting any image on your screen. It is quite similar to the panorama effect in Android or iPhone. A blue line moves up and down or throughout the video that freezes the image.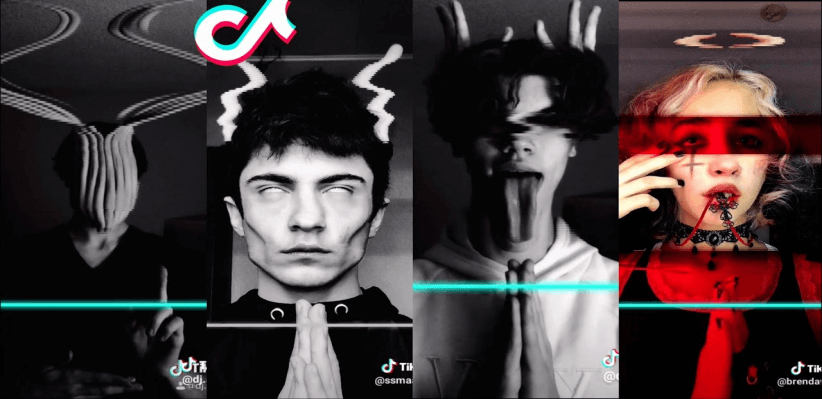 Disco Effect
This is the actual fun effect in TikTok. Disco lights enhance the coolness and bring the old 80's effect to your video. Colorful disco lights give a real-time party feel. If you want to feel like a party at home, then all you need is to check out this sassy party effect.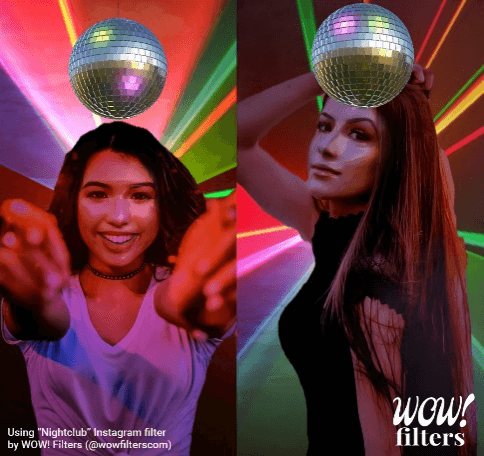 Trisection 2 Effect
Trisection 2 is the effect that helps you to trisect your video into 9 different sections. It is one of the highly used effects in TikTok. In all the sections, you will be performing the same act. You can divide your video into a chosen number of sections. It is like splitting your screens into different, equal, and unequal cuts.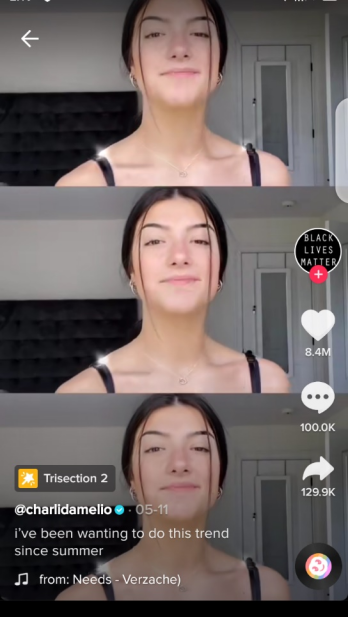 Double Screen Effect
If you want to cut your video into several sections where you perform different acts, this Double Screen Effect will surely help you. An object's movement from one part to another part is so easy to perform various acts simultaneously. Many artists are using this effect for other arts.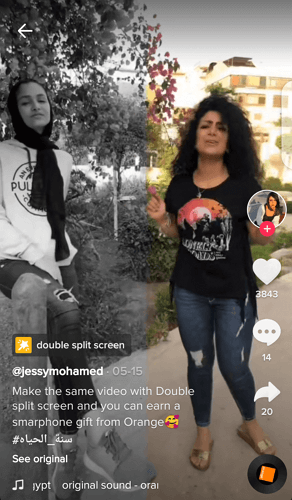 Tear Effect
The tear effect is one of the most dramatic effects. This effect is most popular among users. It feels like tears are rolling down through your eyes. It shows the redness effect in your eyes. Many TikTokers love to use this effect. Many videos are famous because of this effect. If you want to add crispiness to your video, just add this effect.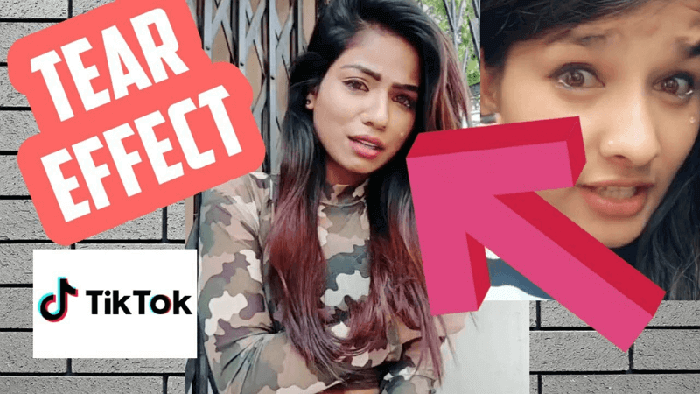 Color Customizer Effect
Color Customizer is the only effect that enhances the quality of your video. It helps you to make your video look sharper and brighter. The effect of saturation can be improved through this effect. Color customizer provides different color tones as well. It can also help you to dull your video turning it into a moody tone.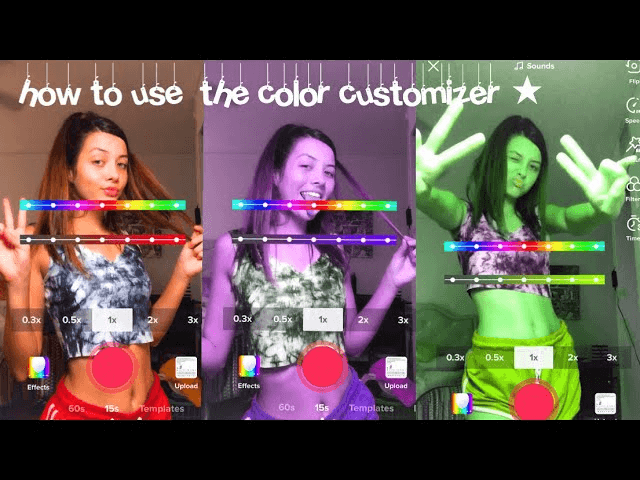 Bling Bling Effect
It is one of the best effects creating sheen in the video. Bling Bling Effect throws sparkle to your shots. Sparkle seems like a starry screen along with minute beauty effects. Millions of users have used this effect and still loving it in the same way.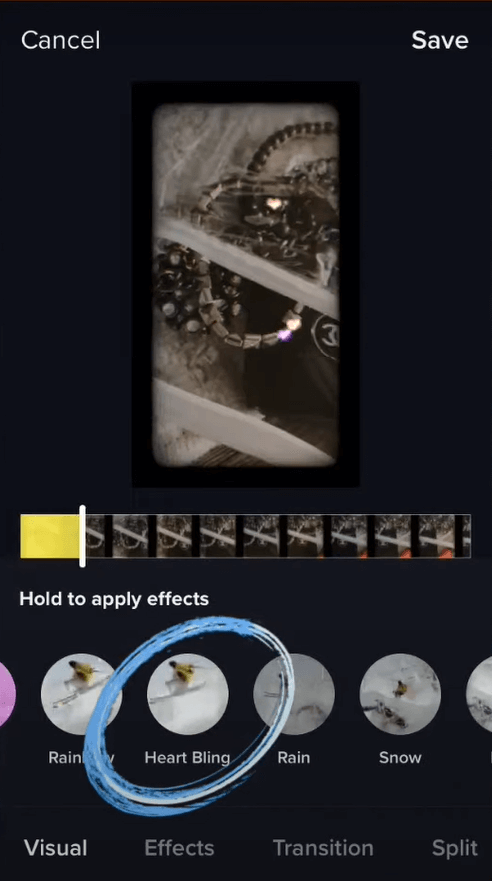 These are some popular effects wishing not to miss anyone of it. Now, the final verdict of adding these effects will decide whether adding effects was the right option or not. Let's see
How to Add Filters to Videos on TikTok?
Many of the users love to apply filters while recording and editing video. TikTokers create beautiful creativity by using effects and filters. Several filters are available throughout the app. Filters actually bring subtle and perfect changes to your video, from background to your object.
It is super easy to add a filter to your video. All you require to follow the following steps. TikTok is very easy to use on a cellphone.
Step 1: Open the app on your Android and iPhone.
Step 2: Tap on the + icon.
Step 3: Press the red icon to record your video or upload your saved video from your camera roll or gallery.
Step 4: In previewing your video, you will find an icon of three joined circles on the top right side of your screen. That is the icon of filters.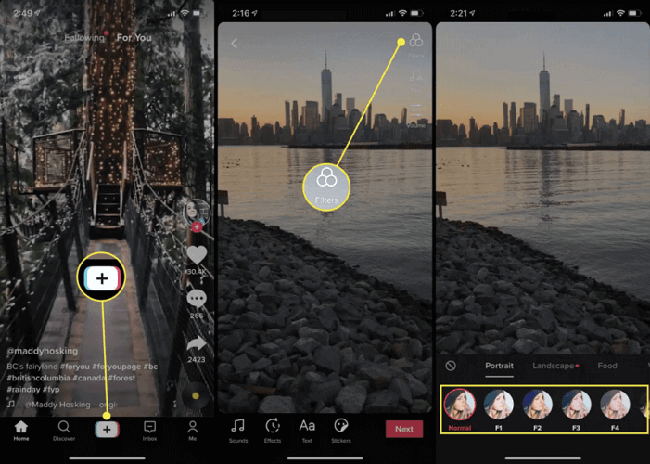 Step 5: Several filters will appear on the bottom of your cell phone's screen.
Step 6: Drag the white circle icon left and right for decreasing and increasing intensity of a filter while tapping on a filter.
Step 7: After selecting the filter, you can make further edits as well, like saturation and sharpness.
Step 8: Maintain all your settings, then publish your post.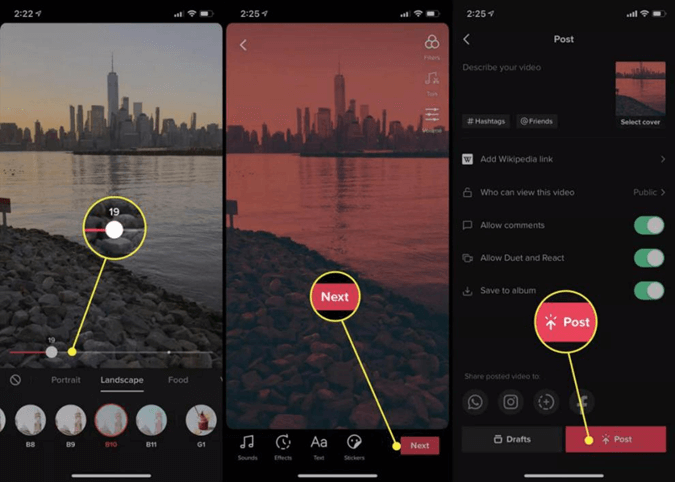 These effects help create own self art. Keep in mind while using effects that whether your art is an engaging audience or not. Adding effects and creating challenges engage a huge audience. People gradually follow those challenges and create with their friends for fun. Adding effects on a cell phone is further easy while on editing them on Desktop you can use iMyFone Filme. The following paragraph will guide adding effects on PC.
How to Add Effects and Filters to Videos on Desktop?
Video editing on a cellphone is way too easier than on Desktop. You can now edit your TikTok videos or any other videos on Desktop. However, if you ever catch a glimpse of the most liked videos on TikTok, it won't be hard for you to find their intriguing effects demonstrated. These fascinating effects cannot be brought merely by phone for its limited functions and it is time for you to pick up the technique of editing TikTok videos on Desktop.
iMyFone Filme is one the most recommended video editing software nowadays. It has brought ease, especially for beginners. It is super easy to create unique and diverse art. In one click, you can show the entire magic in your video. One of the best parts of Filme is that its functions are easy to operate. Beginners can learn it in a few minutes, picking up awesome video-editing techniques like adding transitions on TikTok. It is actually designed and the best treatment for beginners or newbies.
Features:

110+ transitions, 50+ music and 170+ effects in one tap. Effects like splitting transition, old film and interesting stickers for TikTok are present in this software.

Multi-layering feature provided. What you need to do is just drag&drop to adjust videos.
20+ themes fastest video Modes. You can create videos fast like weddings, birthdays, traveling without any expertise. Use this function, you can get a quality video within a few seconds before exporting and sharing it in social media platform.
Pros:

This is one of the finest video editing software.

Enriched with effects and transitions

Provide free music and sound Effects
Cons:

Price can be a problem for a lifetime license

Might need some most basic knowledge for video editing
How to Add Filters and Effects in iMyFone Filme?
It is a one-click game in three different ways of adding filters.
Step 1: Firstly, press the "Effect" mark and choose the filter of your own choice.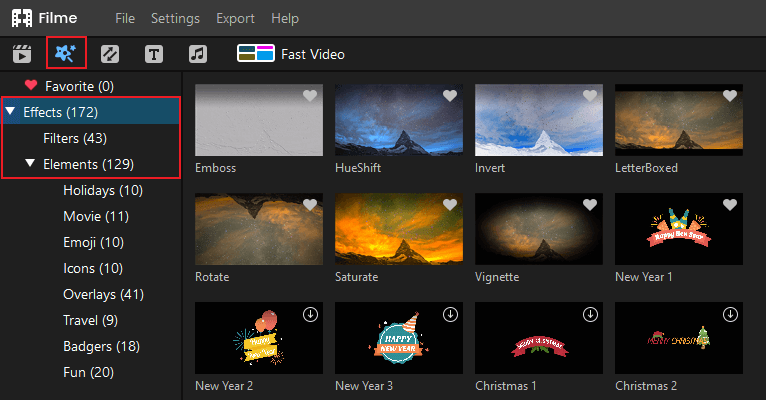 Step 2: Click the "+" sign present in the middle and add the effect to the timeline of your screen
Step 3: Right press on the filter or animation button or icon and choose "Apply" to add it to your video where you want.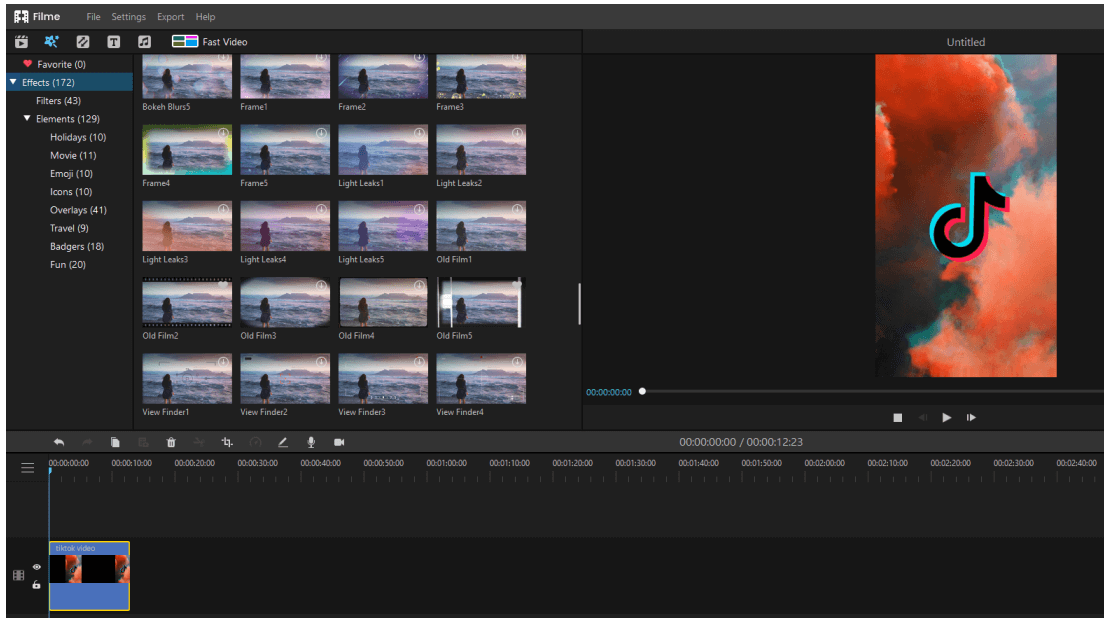 Step 4: Drag and drop the filter/animation where you want.
Step 5: BOOM, enjoy your challenges and art